In this modern and technological age, people turn to the internet to search for basically everything they need– from food, clothes, shoes, and even property investments like affordable house and lots and condominium units. Indeed, with the advent of technology, humankind's way of life was made easier and more convenient.
With that being said, real estate companies, property developers, real estate agents and brokers should capitalize on the power of digital marketing to create more brand awareness for their real estate business. You do not want to miss out on the chance for your business to appear when someone searches for affordable house and lot or condominium unit on Google or to place ads on various social media sites like Facebook.
Not only that your business will reach a wider range of audiences, but it will also generate more leads for your business and can possibly turn into sales and revenue. Most importantly, you will set yourself apart from your competitors while at the same build an online database with a strong and reliable profile.
We've listed down some digital marketing strategies to help you establish online brand visibility in the real estate industry!
Strategies in real estate digital marketing
Create a website for your real estate business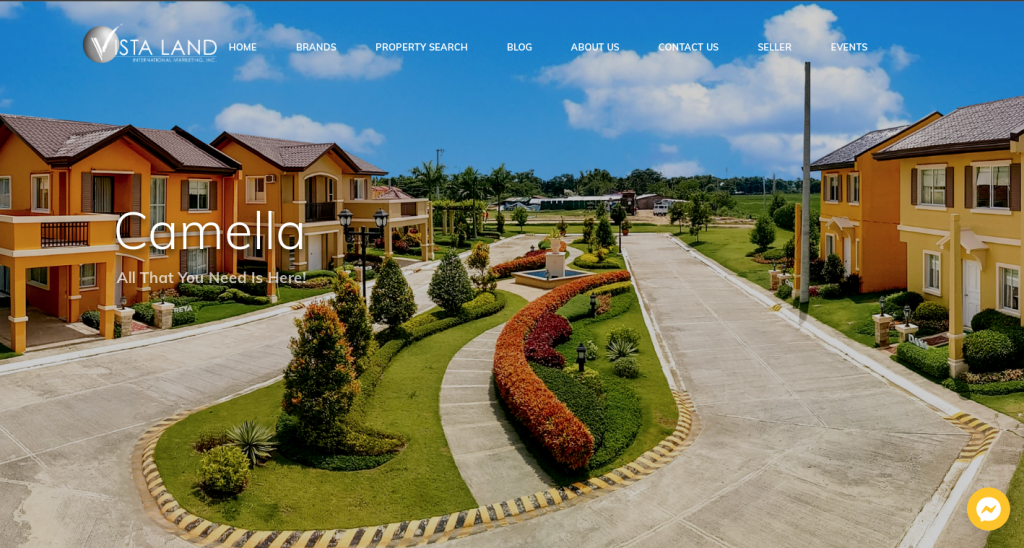 One of the crucial steps you need to do in order to build online presence is to set up a website for your real estate business. Take note of the elements that make up an interactive and user friendly website such as website responsiveness and easy-to-navigate with high-quality photos and videos. Also, remember that majority of online users surf the internet using their mobile devices so ensure that your website is well-optimized and mobile-friendly for maximum user experience.
You can also add featured listings to your landing page to give visiting property buyers an insight about what's hot in the current real estate market while at the same time helping them locate a specific property. Client testimonials and reviews also help in establishing the integrity of your real estate company, especially for first-time buyers. If they saw that your real estate business has gotten positive reviews from past clients, then they'd likely to trust you as well.
Some real estate websites even have a live chat feature that lets users talk with a bot or support agents if they have any inquiries or concerns. You can also add Click-to-Action (CTA) buttons to remind clients of the actions they need to take. CTAs don't have to sound 'salesy'; they just have to be visible and clickable on your website.
Search Engine Optimization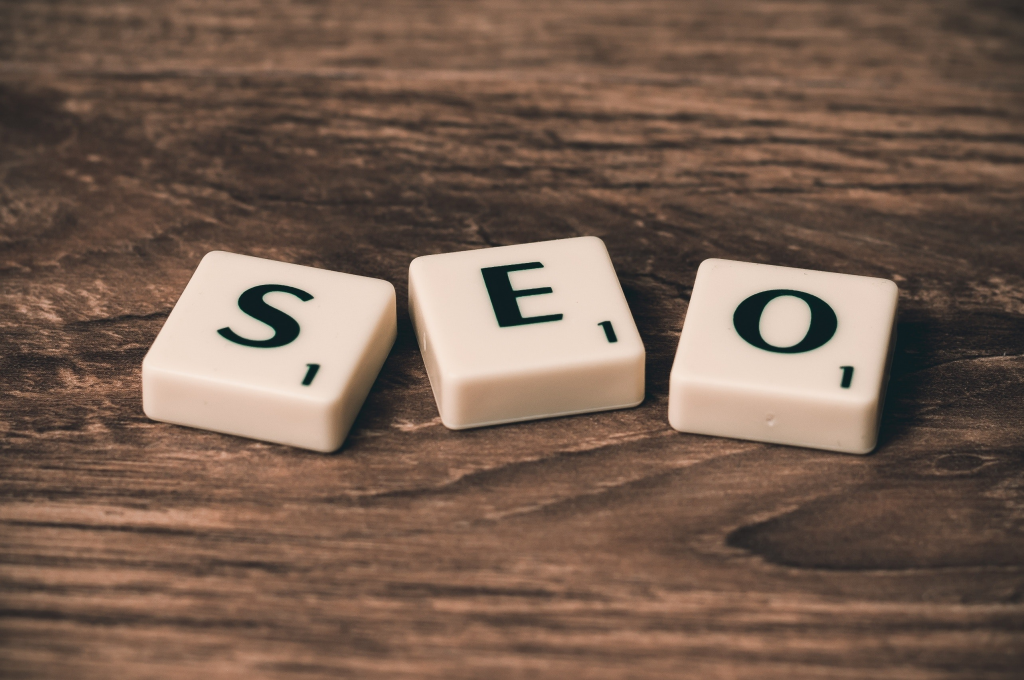 The digital world is truly a different niche– an environment where everyone strives to be at the top or the first page of search engines for every client's query. Establishing a website of your own is a crucial first step, but implementing SEO guidelines makes your site accessible to various searches related to 'real estate.'
According to data gathered by True Logic from Google Keyword Planner, over 100,000 real estate industry-related searches are generated in the Philippines alone, with the keyword 'house for sale' having the highest search volume. These numbers imply that a significant number of home buyers look up for available properties online, despite the fact that local SEO in the Philippines is just in its blooming phase.
With this data, it is safe to say that real estate companies should capitalize on the SEO digital marketing strategy as early as possible to get the top position on the search engine results page when a user inputs in a certain keyword.
There are ways to make your website SEO-friendly which are as follows:
On-page optimization– The contents of your website (blogs and articles, for instance) should match the intent or purpose of your target audience. That's why you should optimize your metadata such as meta title, meta descriptions, alt tags, and schema to let search engines like Google know that your page's contents are relevant to or can answer a specific real estate search.
Off-page optimization– Off-page optimization refers to activities that you do outside of your website but still contribute to strengthen the backbone of your website. This includes garnering lots of quality backlinks or incoming links from other websites. The more backlinks you garner, the stronger will be your website's credibility. Think of it as an endorsement from other sites telling users that your website is of high quality.
Technical Optimization– It involves maintaining the technical aspects of your website such as robot files, xml sitemaps, server errors, and silo structures for easier navigating on the users' end and crawling for the search engines.
Email marketing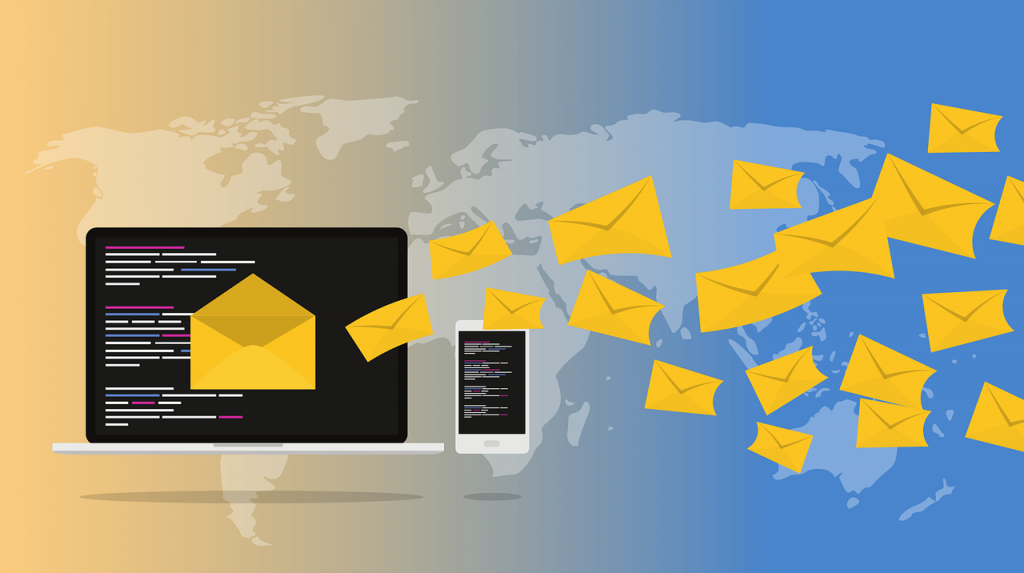 Email marketing hits two birds with one stone by generating new leads and keeping existing clients in touch and interested that's why this digital marketing strategy is preferred by most realtors and agents. Moreover, there are various email marketing services like MailChimp, Active Campaign, and sendinblue that you can utilize to make the work faster and automated.
But remember, not all emails are created the same, so before you send out those emails, make sure that the contents are compelling enough and are related to the user's needs and intent.
Use social media marketing strategy
Your digital marketing campaigns and efforts shouldn't be limited to your website and sending emails alone. According to a survey conducted by The Close in 2020, real estate agents got new clients because of their social media marketing efforts during the pandemic period.
Indeed, using various social media platforms to promote your real estate company or business is a good digital marketing strategy considering almost everyone owns at least a Facebook, Instagram, or TikTok account. In fact, the Philippines ranked first when it comes to most amount of time spent on social media.
Create engaging posts, stories, or reels on Facebook and Instagram, showcasing your properties' interior designs and amenities. You can also list your properties, host virtual open houses, or do a Facebook live to interact with your potential clients in real time.
On the other hand, creating a TikTok account is a great way to do video marketing. Highlight success stories of real estate agents or home buyers in your video content or participate in the latest TikTok challenges with the appropriate hashtags so your contents will be easier to find. You can also create a series so that your followers will have something to look forward to when visiting your account.
Don't forget to add links redirecting to your website on every social media account that you manage so that you can still garner traffic for your site.
Virtual tour hosting
Virtual tour hosting became popular, especially during the pandemic as agents and companies used this as an alternative to open house tours due to travel and face-to-face restrictions. Hosting virtual tours streamlines the buying process for home owners as they now easily inspect every property without leaving the comfort of their homes.
When conducting virtual tours, make sure to use actual photos of the house or unit you are selling to make it more realistic. Home buyers can easily envision themselves living inside that space if you use exact photos of the living room, kitchen, or bathroom. Make sure that the photos and videos you are going to use aren't blurry and are of high quality.
Why is digital marketing for real estate important?
The reason is simple: everything is digital now. People look up to the internet for any information, product, or services they want to know. With digital marketing, you can reach an audience on a global scale in an instant with just a few clicks. It also helps you unleash your creativity through your blogs, posts, and campaign materials.
You can also monitor your performance easily, and identify which boosts sales the most and which delivers poorly. With that, you can easily devise plans, adjustments, and strategies all for the benefit of your real estate business.
Adapting to the Technological Age
Using digital marketing for real estate can sound daunting at first, especially if it's your first time diving into its waters. Don't worry! You can easily find a trusted digital marketing company online that will help you generate more leads and sales. But, it won't hurt to read some points and see for yourself how this marketing strategy greatly impacts your business.
At the end of the day, it all boils down to how well you can utilize the powers of these strategies. Yes, it's a great thing to reach a lot of audiences, but the conversion quality matters the most.
---
Looking for an affordable property? Contact us today
A lot of Filipinos dream of owning their first apartment or house and lot. With today's booming real estate opportunities, there are so many options to choose from.
Here at Vistaland International, we have a roster of affordable property listings from several locations across the country. Whether you're looking for a place to live in Manila, Cebu, Davao and etc, we've got you covered. So contact our real estate agents today!
Vistaland International was primarily created to bring OFW closer to their dream of finally acquiring a home in the Philippines. And with the rising cost of living in the country, OFWs and their families are looking for ways to earn extra cash flow to support their daily needs. Luckily, you can also join the global network of Vistaland International as a real estate professional and earn a commission!
Vistaland International Marketing, Inc. (VIMI) is the international marketing division of Vista Land. Aiming to provide OFWs and migrant Filipinos a home in the Philippines, VIMI has established long-lasting relationships with brokers and clients around the world.
Get started with your property investments! Contact us today and follow our social media accounts: Facebook, YouTube, Twitter, Instagram, and LinkedIn.