Online reservation has made your client's home-buying process a lot easier! With this seller portals, clients can now easily choose to reserve their desired unit from all the available inventories and from their desired location to reserve , anytime, anywhere. With this in mind, here are the steps to reserve online.
Sign-in
Using your portal access, you may sign-in by logging on to: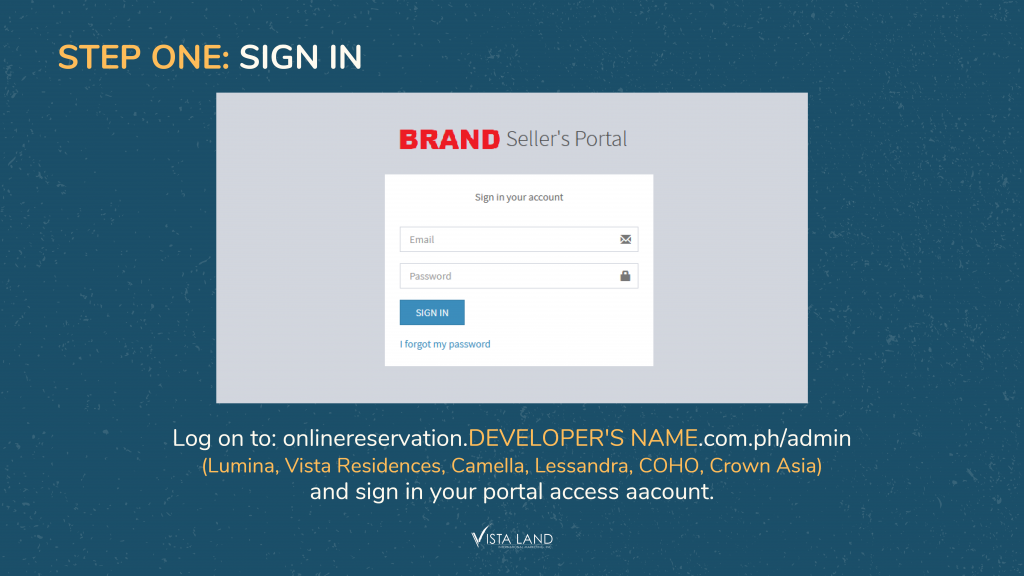 Choose
Select from the available location, project, and unit types before it generates availability chart (AV). From the AV chart you may now choose what unit to hold.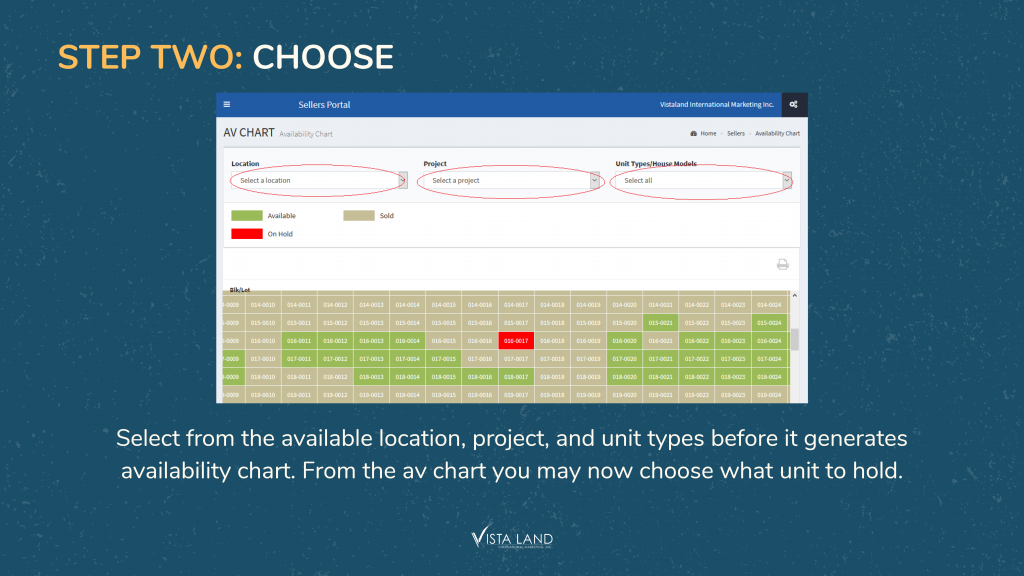 Input Data
By double-clicking the preferred unit, a window will pop-up that gives you an option to view the complete computation and will redirecting you to a form by clicking 'next'. Complete the form by inputting your clients' details. Review. Then 'next'. Fill up the necessary information of your client accordingly.
Payment Option
Choose the most convenient payment option available for the buyer to settle his/her reservation fee.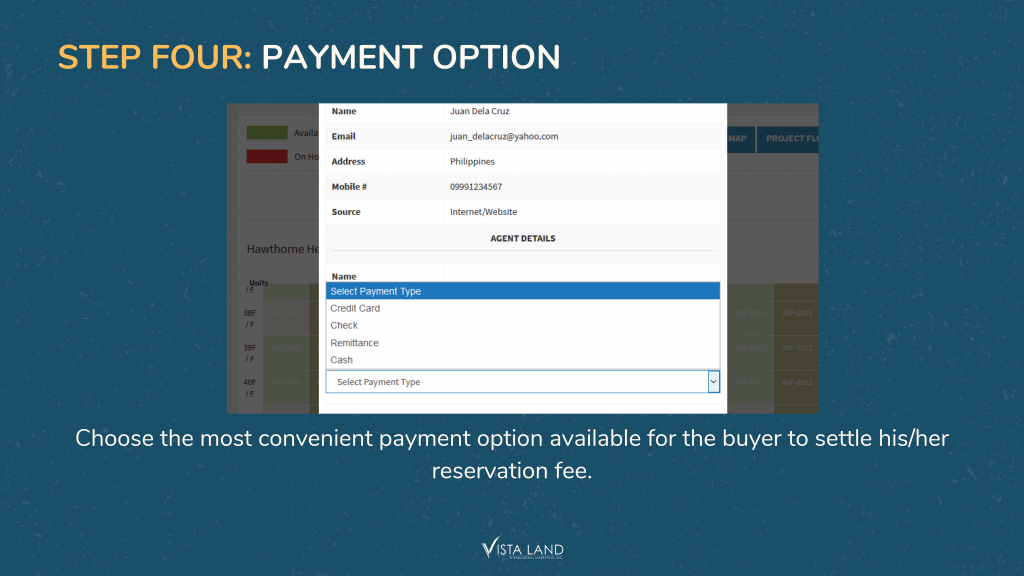 Unit Verification
The chosen unit will turn red as an indication that it is already on hold. Wait for a day(s) until the unit turns beige (sold) as they are verifying the payment first.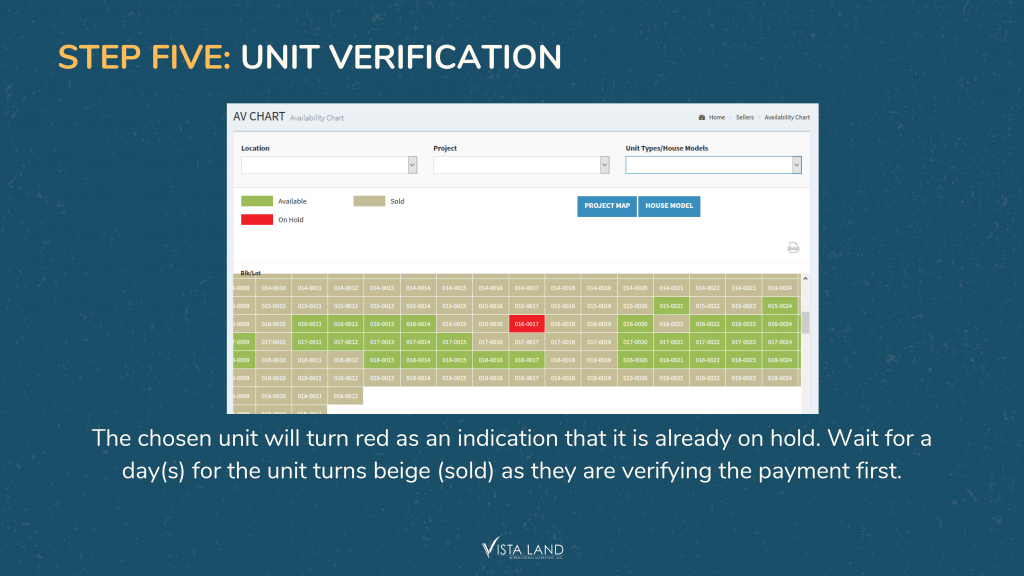 Please take note that the access for the sellers portal will come from the developer. Either they will create an account for sellers (Managing Director only) or sellers will use the access of Vista Land International Marketing Inc. (VIMI) Marketing Officer.