A two bedroom house is the ideal choice for a young couple, a small family, and an Overseas Filipino Worker (OFW) looking for a real estate investment in the Philippines. Because of the small floor area, two bedroom house and lots in the Philippines are inexpensive so it can also be a property that can be rented out generating passive income. Having the right interior house design for your 2-bedroom house can make it look really beautiful and cozy.
In this article we'll discuss modern house designs, its characteristics, and discover 2 bedroom house design ideas to transform your house into a lively, invigorating space!
Characteristics of A Simple House Design
Most two bedroom house and lots for sale in the Philippines are either bare units with an open floor plan that doesn't come with tiles, paint, and wall partitions or it comes as fully furnished units which means it comes with tiles, paint, wall partitions, and ceiling. For a two bedroom home, there are several house designs that you can do to maximize space and function. Just because it's a small home doesn't mean you can't design or decorate. Before heading out to the local shopping mall to buy furniture and appliances, you should learn the different features that make up a simple house design.
Here are the best qualities of simple house plans:
Free flowing or open floor plan layout
Open floor plans are always a trend in interior design and architecture. Basically, an open floor plan is combining two or three areas in the home to form a one big space giving the illusion of a wider floor area. The main objective in having an open floor layout is to connect your living room and dining area, or the dining area and kitchen, or even all three of them. Before breaking down the walls inside your home, you should always consult a professional. Especially for two storey houses, the walls separating your living room and dining area can serve as a support beam and once that support beams is broken down you might be facing a new problem. Take a look at Bella, a two bedroom house and lot for sale in the Philippines, has an open layout that connects the living room, dining room, and kitchen.
Clean visual design
Simple house designs offer a pristine look characterized by natural light filling in common spaces, clean lines, and a clear, airy ambiance inside the home. The clean visual appeal makes it look more elegant and regal even though it is just a simple two bedroom home. It usually has the modern minimalist vibe that focuses on natural elements such as wood and plants and mainly on the white aesthetic to give a loose and open feel in the home. The clean visual takes inspiration from trending interior design styles such as the common minimalist style, Nordic or Scandinavian concept, and Japandi designer style. Crown Asia, a luxury real estate developer in the Philippines, has house designs and house plans with impeccable interiors. Crown Asia's house and lot with two bedrooms can also fit three bedrooms if the floor plan is properly allocated.
Straightforward exterior design
Simple house plans usually opt for a simple wall finish or just using two colors for the exterior paint. Take for example our Angelique Duplex house and lot in the Philippines. It's a standard two bedroom home with a 36sqm floor area. It comes a bare unit, which give you a lot of creative space for your house plan. But also note on its simple exterior with the two-tone color way and clean lines. Simple and straightforward, perfect for its size. When the home's exterior has too much colors and shapes, it can be an eye-sore to look at.
2 Bedroom House Design Ideas
Below are a few tips on two bedroom house designs. Modern simple house designs can give you the perfect amount of living space, without going overboard. By choosing the right layout, you can make sure that your two bedrooms are perfectly aligned – this way everyone gets their privacy. You'll also want to keep a few other factors in mind like room placement, flooring type, window, and door size while making your house plans.
In this post we'll explore five great two bedroom house design ideas that will give you some inspiration or act as a starting point for more creative designs!
1) Stylish Organization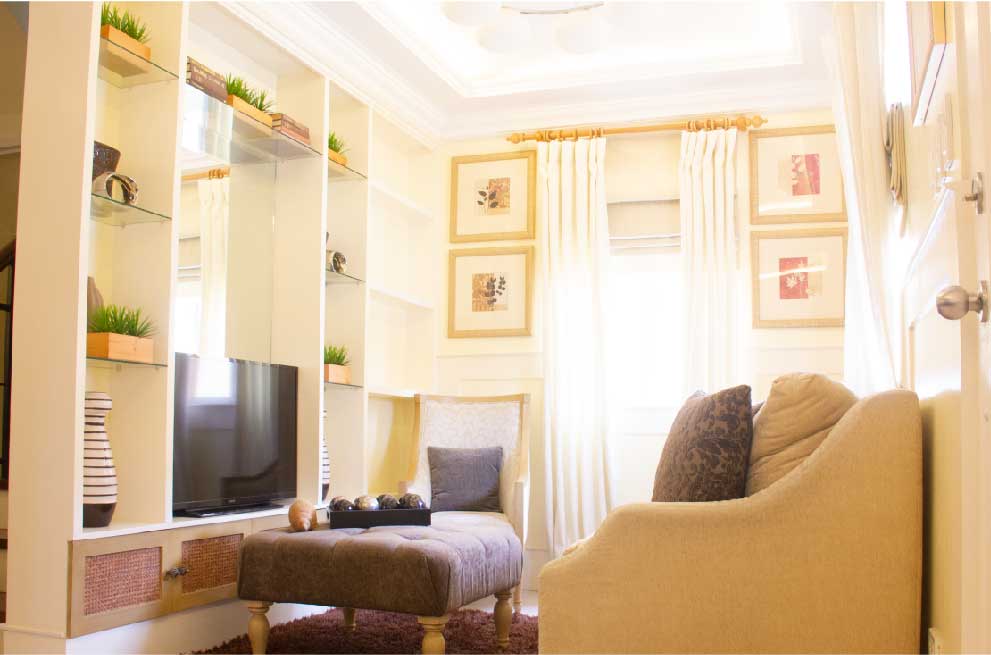 Who says organizing your home has to be boring? Incorporate built-in storage drawers and cabinets in your living room specifically in your TV set area. This is where you can store plenty of your day to day items such as books, figurines, stationery items, and cleaning supplies. Two bedroom houses have smaller floor areas compared to the three bedroom and four bedroom houses. So you have to get creative in organizing your household items.
2) Floor to Ceiling Mirrors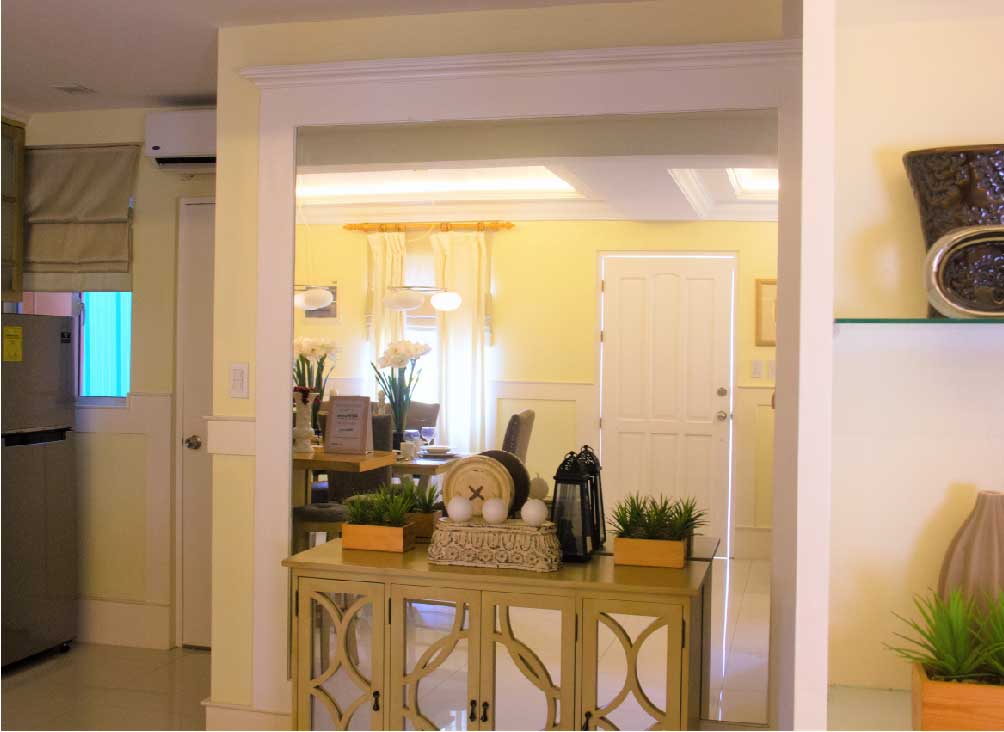 Maximize your floor area by making use of the walls, especially the ones in your living room. You can do this by installing floor to ceiling mirrors near the divider. It's popular among house plans to install large mirrors because it makes the room feel lighter and wider and gives the look of a lot more space in your house. This way you'll see the layout of your living room from a different perspective while still being able to make use of all of that gorgeous space!
3) Bathroom or Toilet Separation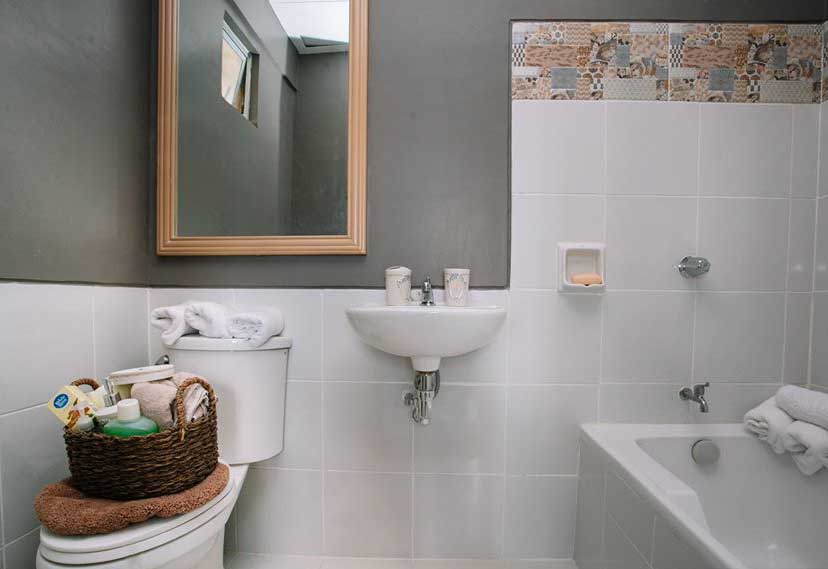 There's no need to clutter up your master bedroom with bathrooms and toilets when you have a small design space. A well-placed toilet and bathroom separated from the bedrooms will give you more space for your living room area!
4) Round Dining Tables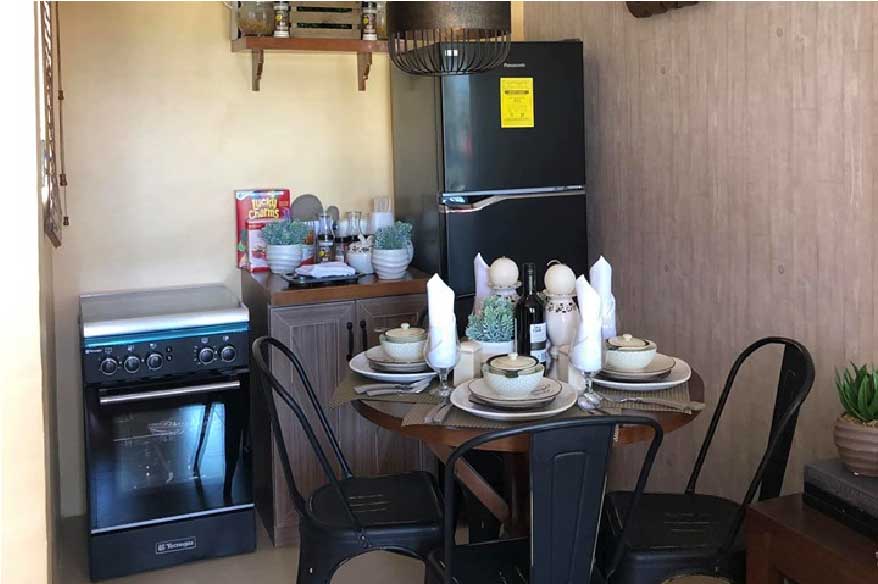 Not only are small round tables perfect for breakfast nooks, but they save space! Since round tables technically don't have corners, it also creates more space for people or family members to gather around the dining or kitchen area to eat together.
Did you like these house design tips?
To sum it up, these house design are great for a small home with a minimum floor area. We have several house and lots for sale in the Philippines at different price points. Take a look at Bettina Townhouse by Bria Homes, and Bella Single Firewall by Camella Homes. These houses are also a great alternative as a real estate investment in the Philippines. Since they're reasonably priced, they're great for rental properties.
---
Invest in a Two Bedroom House and Lot In The Philippines!
As the international marketing division of Vista Land, we primarily provide a roster of top real estate developers in the Philippines that offers properties such as house and lot for sale and condo for sale. Vistaland International also provide several financial growth opportunities for OFWs and local Filipinos alike. Selling aside, we also provide advice and support on your real estate investment in the Philippines. Check out our property search tab and FAQs page for more information.
---
Vistaland International Marketing, Inc. (VIMI) is the international marketing division of Vista Land. Aiming to provide OFWs and migrant Filipinos a home in the Philippines, VIMI has established long-lasting relationships with brokers and clients around the world.
Get started with your property investments! Contact us today and follow our social media accounts: Facebook, YouTube, Twitter, Instagram, and LinkedIn.