As pillars of Vista Land and Lifescapes, Vista Land International Marketing Inc. (VIMI) shifted its focus from the traditional signing of documents to digital signing. We have now a much easier way to reserve a property. One of which is the electronic buyer's information sheet (eBIS) where you can now fill up and sign online.
Below are the quick steps on how to successfully fill up the eBIS:
1.) Log on to https://ebis.mandalay.com.ph/onsite_portal
2.) Click I Agree button.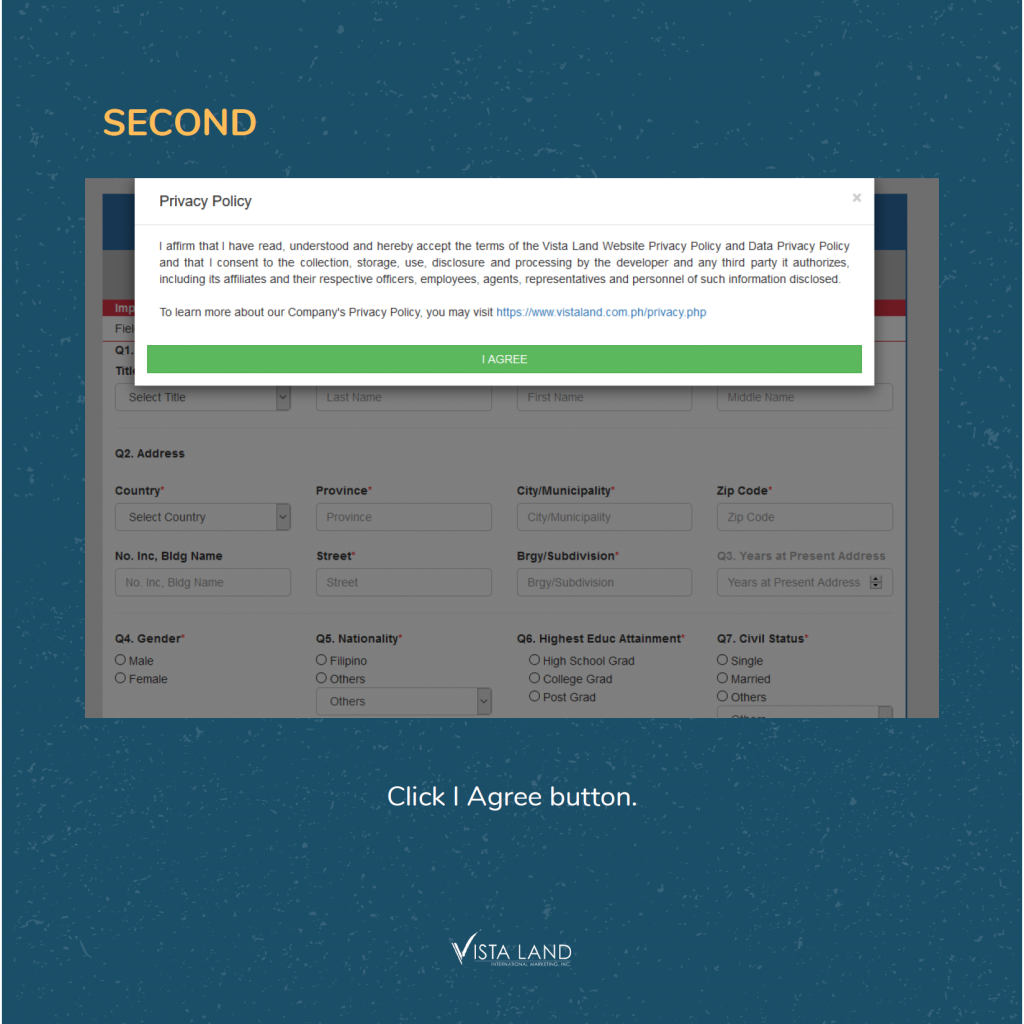 3.) Fill-up Buyer's Information Sheet.
All necessary information should be provided accordingly.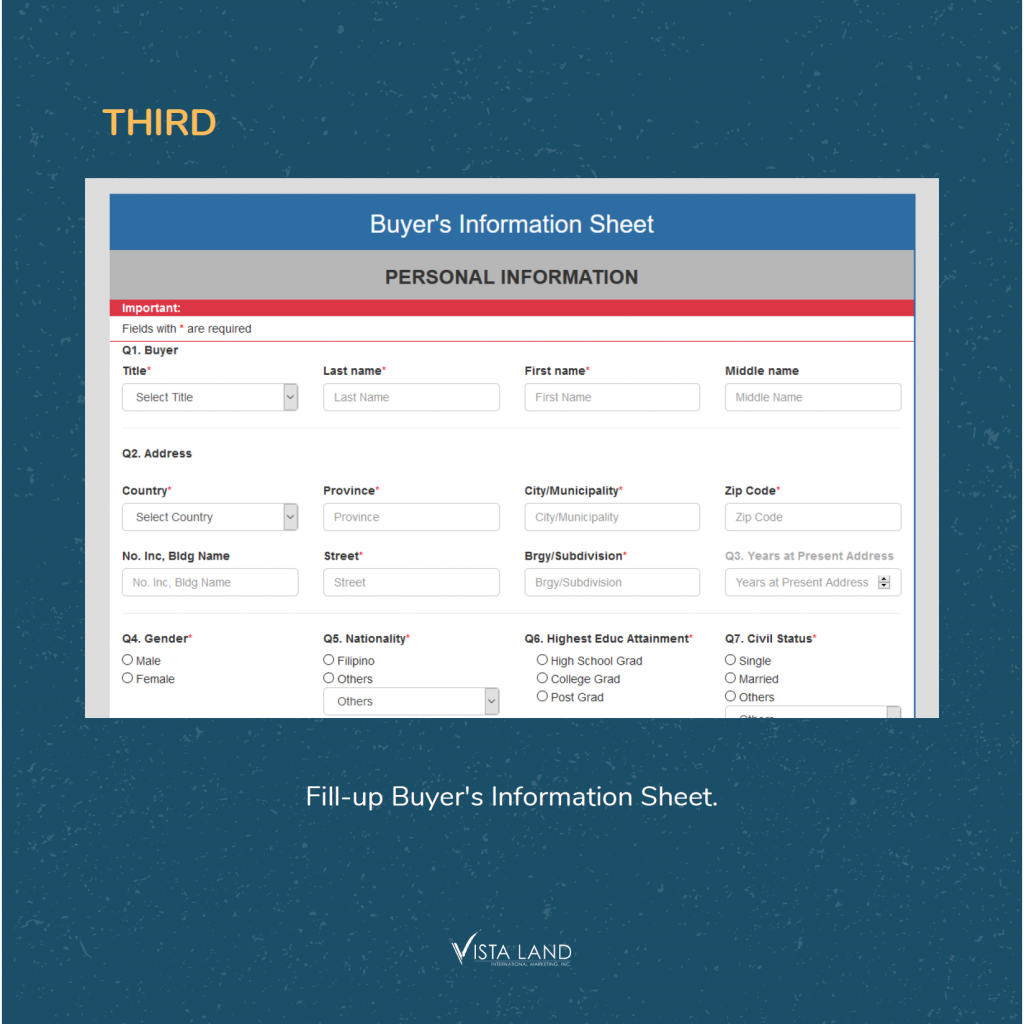 4.) Click the Click to Sign and Submit.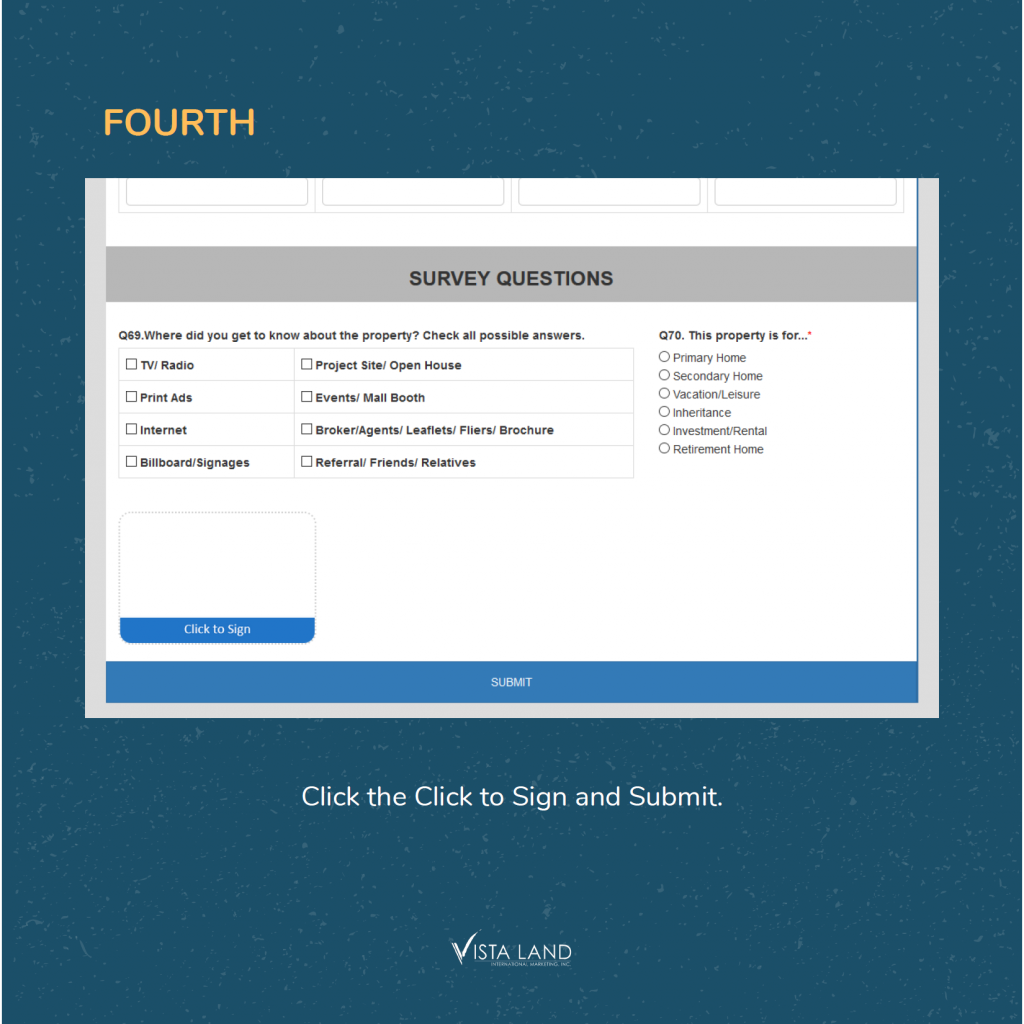 5.) Take a snapshot of the Reference Number.
After submitting, buyer should take a screenshot at the end of the process and submit the reference number to the Marketing Officer.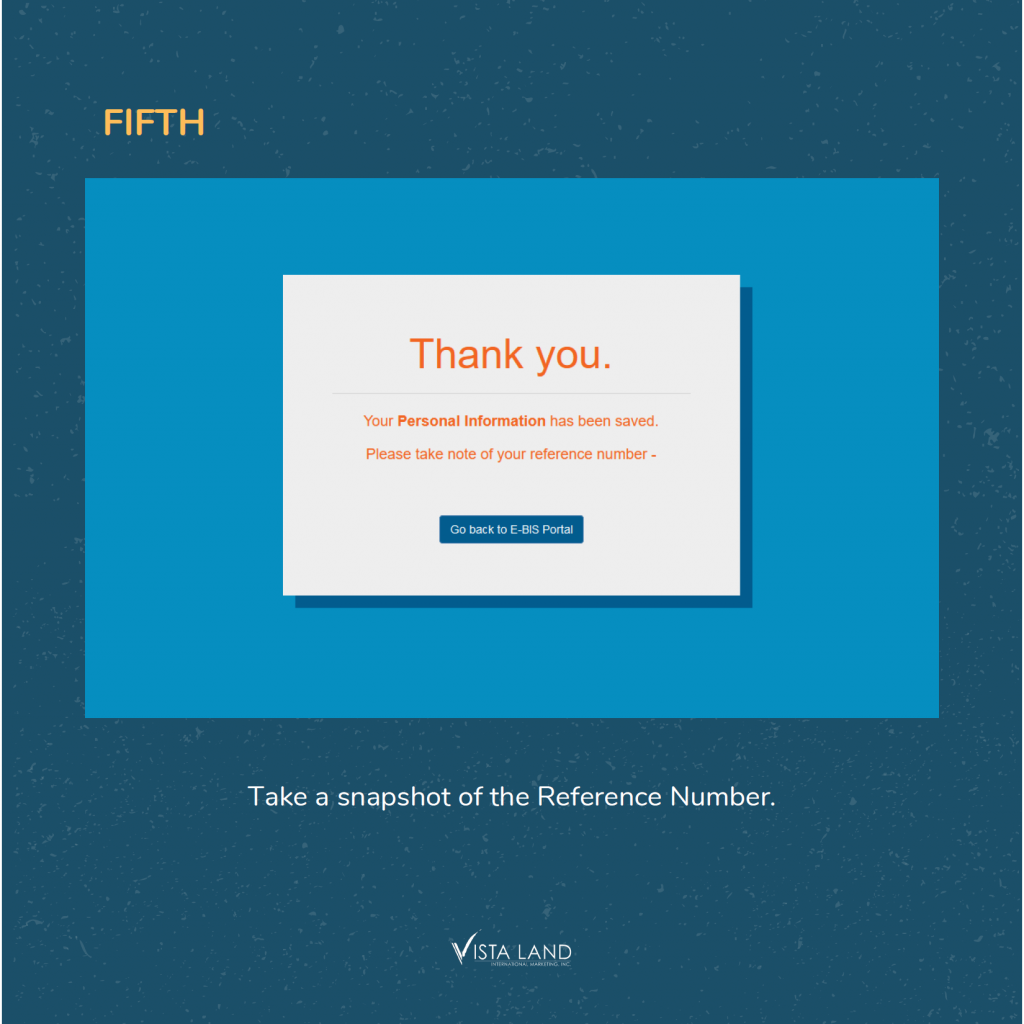 Please take note that this is a pre-requisite to any reservation to be done in Vista Land.
Vista Land International Marketing Inc. (VIMI) is the marketing arm of Vista Land & Lifescapes, Inc., the holding company of Brittany Corporation, Crown Asia Properties, Inc., Vista Residences, Inc., Camella Homes, Lumina Homes, Bria Homes, Vista Estates, and Asterra, committed to provide quality services to global Filipinos.
We believe that home is truly where the heart is so we make sure to offer homes built on well-planned, strategic, and secured locations for a memorable home living. From mid-rise to high-rise condominiums, you can find your dream home with Vista Land! We are here to help hardworking OFWs like you build the home of your dreams to reality!