Vista Land and Lifescapes together with its pillars – Camella Homes, Lessandra, Lumina Homes, Bria Homes, COHO by Vista Land, Camella Manors, Vista Residences, Crown Asia, and Brittany have launched a hassle-free portal called Electronic Buyer's Information Sheet (eBIS) where clients can easily fill up and sign the required documents. Using this portal, they are now closer to achieving their dream property in Vista Land anytime and anywhere.You may access the portal by logging in to ebis.mandalay.com.ph/onsite_portal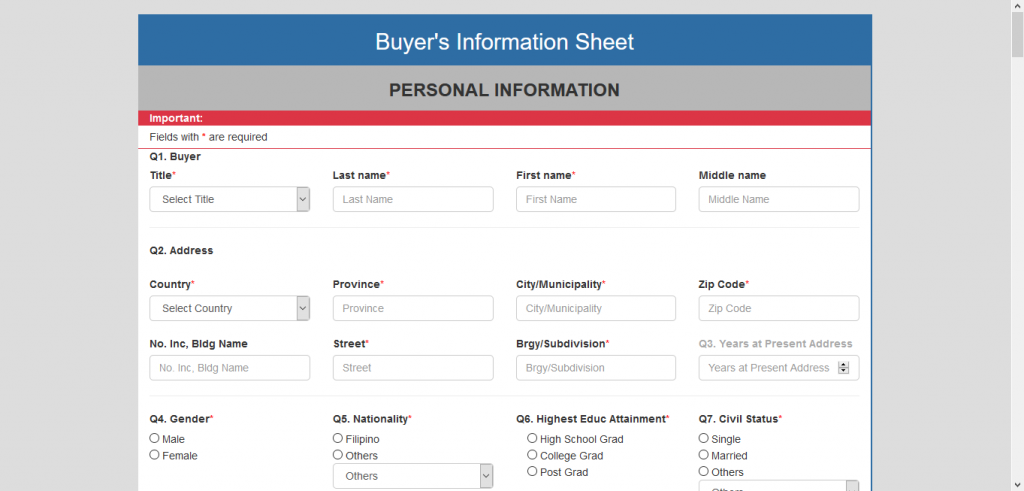 To learn more on how to successfully fill up the eBIS, you may click here.
Vistaland International Marketing Inc. (VIMI) is the marketing arm of Vista Land & Lifescapes, Inc., the holding company of Brittany Corporation, Crown Asia, Vista Residences, Inc., COHO by Vistaland, Camella Homes, Lessandra, Lumina Homes and Bria Homes, committed to provide quality services to global Filipinos.
We believe that home is truly where the heart is so we make sure to offer homes built on well-planned, strategic, and secured locations for a memorable home living. From mid-rise to high-rise condominiums, you can find your dream home with Vistaland! We are here to help hardworking OFWs like you build the home of your dreams into reality!