Over the recent years, the Philippines' real estate market has seen significant growth and maintained stability. Though more than a couple of economic crises have hit the country, this particular industry has not slowed down much, in terms of investment value, even when compared to international markets.
In fact, real estate investments such as house and lots, apartments, townhouses, and condominium properties have steadily sustained many Filipino families over the years. Now, the demand for land and property is seeing a boom. Most of this is thanks to the rise of BPO companies, technology hubs, and space rentals, both for private properties and government-owned lands.
There is a continuing surge of buyers, investors, and sellers for real estate not just in prime cities of the country, but even in urban islands all over the archipelago. There are also a few other factors correlated to the continuing success of this market.
Many OFWs and migrant Filipinos investors and foreign investors are drawn by the tourism potential of the country. There is also the demand for living spaces as the urban population grows, as well as development projects initiated by both local and national governments.
It doesn't take a professional economist to verify this; simply take in the growing numbers of construction sites for soon-to-rise condominiums, residential areas, warehouses, public spaces, commercial buildings, and many others in and out of your hometown. So many areas are being primed for development, and the numbers are growing by the year.
Why Many OFW Investors Prefer Condominium Properties
OFW Condo Property Investment at Camella Manors Bacolod – The Olvera
With real estate investments on the rise, more and more OFWs are looking for property in the Philippines. They find themselves interested in investing in a house or living space that represents them on a personal and interpersonal level if it will someday become their home. On the other hand, many OFW investors are looking for these spaces to rent out, flip, or simply wait until their value appreciates before selling.
One of the most in-demand real estate investments nowadays? Condominium properties in many commercial areas across the country. While many Filipinos prefer house and lots for sale for their own homes, there are also those who enjoy urban living in high-rise condo units.
Not surprisingly, the demand for buying property in the Philippines is only going to increase in the coming years. Foreign investors are still flocking into the country every year. Many local and multinational companies are also planning and executing annual expansions. And, of course, there are many OFWs interested in buying condos for sale in the Philippines for either business or personal use in commercial and tourist areas.
The Many Benefits of Investing in Condo Properties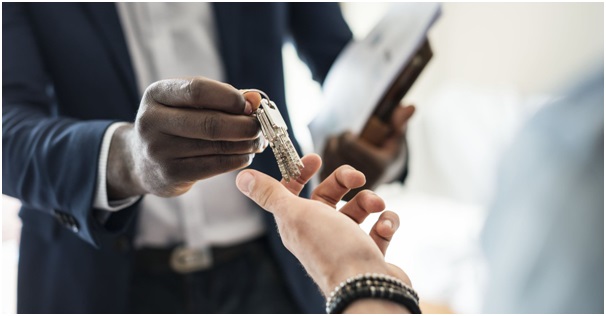 <a href='https://www.freepik.com/photos/house'>House photo created by rawpixel.com – www.freepik.com</a>
The increasing urbanization draws more people from the countryside to move into bigger cities for more job opportunities. In turn, temporary housing has become the norm for many working-class Filipinos. For property investors, this is their chance to widen their real estate assets. As a result, there has been a notable increase in the demand for condo properties in recent years.
For OFWs who have or are thinking of property investment in the Philippines, this is great news. It means having another source of income and revenue even if they are not in the country. Buying a condo unit in the Philippines can be a much cheaper option for long-term investments compared to house and lots and other types of residential property. Though it is hardly a small purchase, there are many benefits to investing in condo properties.
Property value appreciates over time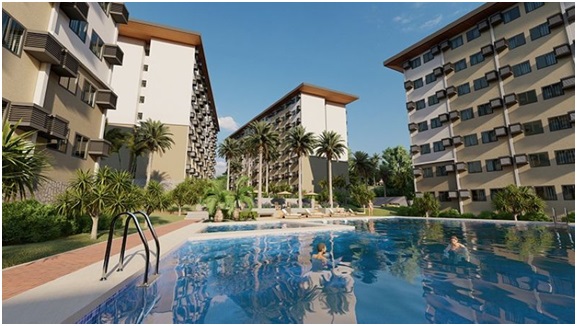 Condo units in Manila and other highly urbanized cities are bound to only get more expensive in terms of acquisition and rental in the future. One of the main reasons for this is the prime location of the property. If it attracts businesses, businesses can attract people. If you are a long-time OFW investor, you know that even if you leave the property alone, its value will tend to increase naturally over time. This happens when the investment is solid and the property itself is prime for the market.
Almost guaranteed Return of Investment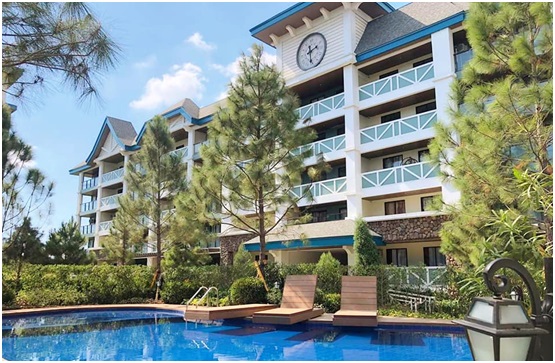 Photo Source: AirBnb | www.airbnb.com/rooms/33888144?source_impression_id=p3_1618840390_yI69hSjCHxwTRYH2
OFW investments are usually, if not always, intended to gain a return of investment. If the property is intended for rentals, the cost of condos for rent in the Philippines still varies. Rental fees tend to rise depending on the economic growth of the surrounding area. The price range also depends on the location and the amenities available to tenants. This leads to not just a steady but also higher cash flow for you as the property owner, after paying off loans (if any) and taxes, of course.
Cheaper buying price
OFW Condo Properties at Camella Northpoint Davao
One of the main reasons for this choice of property investment is that condos are significantly cheaper compared to house and lots. While investors won't own the land of the building where their unit is in, the condo itself is considered their property. Kind of like independently owning a big room in a huge house.
An investor can also possibly double profit and gain via a buy-and-hold strategy. Buying low and selling high is akin to collecting antiques and limited edition items. The same principle applies when OFWs buy condos for sale in the Philippines. A good condo unit that has all the advantages of location and size can easily sell up to five times its original value, depending on the market's appreciation value.
Easy maintenance and security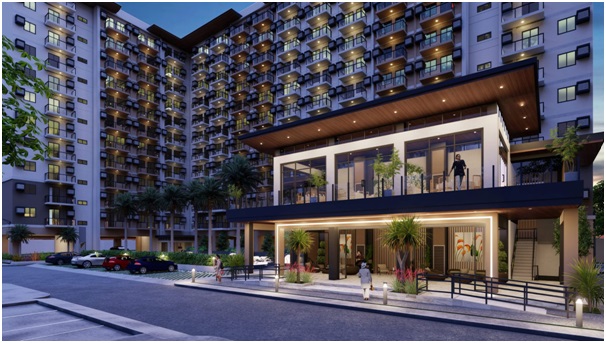 OFW Condo Properties for Sale in Las Pinas | CoHo The Hermosa
As a property investor, you want to put your money where there are low risks and high rewards. While it's already been established the properties like condominiums only tend to appreciate over time, there is also the matter of maintaining the property. Ensuring it is in tip-top shape is important if you plan on renting it out or selling it at a higher price.
Many developers include a maintenance fee when selling out units. This fee goes to making sure the entire building is clean, in working order, and suitable for tenants living there. This includes security measures like front desk employees who only allow tenants in the building and security guards to ensure everyone's safety.
Maintenance service can also include annual checking of plumbing, lights, and electrical wirings inside every unit. It may not be noticeable at first, but the cost of maintenance for long-term properties is quite high. With condo properties, investors won't have to worry if maintenance fees are included in your payment dues.
Diversify investment portfolio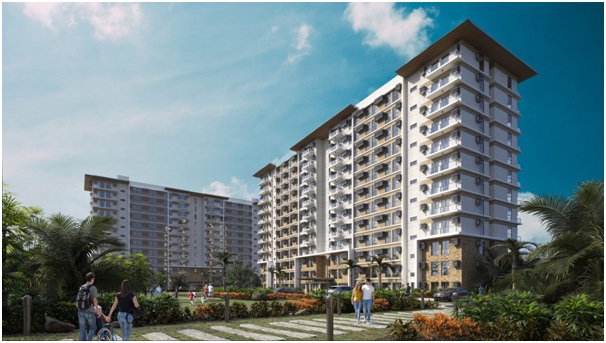 OFW Condo Units for Sale in Las Pinas | CoHo The Hermosa
OFWs with real estate investment in the Philippines can also stabilize investment portfolios when investing in condo properties. The value of stocks, mutual funds, and similar equities fluctuate and can go up and down based on the ever-changing conditions of the market. To counter the effects of these unpredictable fluctuations, a non-liquid investment, such as a real estate property can even it out.
As mentioned before, the value of real estate properties like condominiums, houses and lots, and farm estates appreciate over time. Thus, these investments are pretty much stable and low-risk. In times where the value of stocks and mutual funds go down, the value of a condo property is likely to remain the same, thus keeping the OFW investor from losing a great deal of assets or money.
Double as a vacation home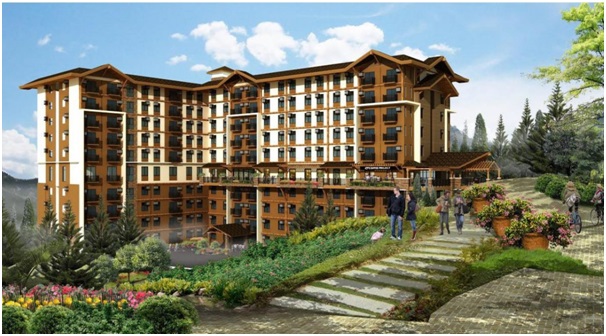 OFW Condo Units for Sale in Baguio | Vista Pinehill Baguio
While not entirely an uncommon practice, OFW and migrant Filipinos may also want to own a condo property to serve as a vacation home when they are in the country. In big cities like Manila and Cebu, acquiring property in the middle of the metropolis means getting access to malls, government offices, and airports a lot faster.
If the OFW investor originally lives in provinces or still-developing towns and areas, they may want to look into buying a condo unit in the bigger cities of the Philippines. This can be a place they can go to if they want to be nearer to commercial areas for business or personal reasons. If nothing else, the condo property can be a safe haven for family staycations and get-togethers.
Who Can Invest in Condo Properties in the Philippines?
One of the better aspects of Philippine real estate is its accommodation to investors from all walks of life. As long as you meet the developer or a broker's requirements, you could be qualified to be a property owner. So who can become real estate investors in the country?
Licensed and Unlicensed Individuals: Being a licensed investor can come in handy, especially when it comes to doing business with agents and developers. However, it is not mandatory for those who are interested investors.
First-Timers and Experienced Investors: Curiosity is a part of human nature. You might have just accidentally stumbled upon a good piece of land and want to take it off the market but are worried you know nothing about real estate to make it work. Experience, much like a license, is not a requirement when investing. Even the most experienced investors had to start somewhere, albeit with perhaps a little help from their seniors. Don't be intimidated, reach out to legitimate and trusted agents and developers to help you get started on your real estate journey.
People with big, medium, or little Capital: As mentioned before, the Philippine real estate market is welcoming to pretty much everybody. Capital is a general concern but rest assured, being a millionaire in terms of assets is not a requirement. If you cannot make the big leap of immediately purchasing a good-sized farm, start off small with investing or purchasing condos and apartments for rental.
Note that if you are a foreigner, buying condominium units or private residential houses is permissible but owning land where the property is built is not. Even then, these foreign-owned properties are subject and limited to only 40% of the total ownership, under the Foreign Investment Act of 1991 or Republic Act No. 7042.
Where Can OFWs Find Condos for Sale in the Philippines?
While the demand for condo properties continues to skyrocket, developers are doing their best to catch up. There are hundreds of soon-to-rise condominiums all over the country, especially in many developing cities. Is this a good thing? Depends on who you ask, but for OFWs with investment interests and plans, this is assuredly great news. It means they can take their pick on which developer to trust and invest in.
Among the top most trusted, not to mention the largest, homebuilder in the Philippines is Vistaland International. With thousands of real estate developments in most parts of the country, they offer a wide range of properties to choose from.
If condo properties aren't your target, Vista Land also offers residential homes, townhouses, and many other types of land property in the Philippines. You can learn more by visiting their website at www.vistalandinternational.com or any of their social media pages.
Final Thoughts
Admittedly, there are pros and cons to investing in condo properties, just like in any business venture out there. The truth of it is that it does not all boil down to luck when it comes to investments. For your venture to succeed, you need to first, make smart decisions, especially regarding finances. You want to make more than you lose, after all.
Hard work and dedication are also vital traits to success. Developing, improving, managing, and eventually selling properties take a lot of hard multi-tasking that require focus and attention. It also requires networking with fellow investors to make a name for yourself and build up a reputation of legitimacy and trustworthiness.
Patience is another must-have virtue. Real estate investments like buying condo properties in the Philippines take time before they churn out profits. It can be months up to years before you really see your investment and property steadily provide cash flow and profit.
Overall, investment in condo properties is a risk-and-return venture. Yes, you will likely reap what you sow, but plant smarter and you'll be able to harvest twice, thrice, maybe even four times as much. With the right amount of due diligence, you can study the market, assess your needs, pick out the best developers, and then make your purchase.
---
Vistaland International Marketing, Inc. (VIMI) is the international marketing division of Vista Land. Aiming to provide OFWs and migrant Filipinos a home in the Philippines, VIMI has established long-lasting relationships with brokers and clients around the world.
Get started with your property investments! Contact us today and follow our social media accounts: Facebook, YouTube, Twitter, Instagram, and LinkedIn.