Real estate investing in prime locations can be a lucrative opportunity for investors. Properties in prime locations, such as central business districts, waterfront areas, or trendy neighborhoods, tend to have high demand, which translates into higher rental income and potential capital gains. Moreover, properties in these areas often hold their value well, making them a relatively stable investment option.
If you are looking for the perfect location to invest in real estate, then we've got you covered! Read on to find out why Bataan is one of the ideal locations to invest in South Luzon!
Looking Back: Bataan and History
The Bataan province had its fair share of rich history and numerous significant historical events. It is one of the last stands of Filipino-American troops before being overpowered by the Japanese forces during World War II. As we all know, this defeat led to the Bataan Death March, where thousands of Filipino and American soldiers were forced to march over 106 kilometers to a prison camp in Tarlac by their Japanese captors.
Dubbed as the 'History Hub of Central Luzon', the Bataan peninsula houses several historical shrines that commemorate the bravery and sacrifices of our fallen heroes. Among them are the Mount Samat Shrine, where a memorial cross sits atop; the Death March Marker; and the World War II Museum.
Bataan at Present
Today, the province of Bataan is slowly becoming one of the investment hotspots in Luzon, primarily because of its booming economy. Over the years, Bataan slowly transformed from being an agricultural province into a major industrial hub. Various infrastructure projects built within and around the province boosted the demand for residential, office, and industrial estates demand. The interconnected ways also paved way to easier access to the province from the capital city, Metro Manila and vice versa.
Also, the recent pandemic highlighted the fact that Metro Manila is slowly becoming congested, thus, prompting property buyers to look for an alternative while still being at arm's reach from the city where they work– and the province of Bataan, together with other provinces in Central Luzon, perfectly fit that criteria!
Just few drives away from the metro, Bataan is deemed the perfect investment location in the south! Here, homeowners can experience the bliss of countryside living and the conveniences of modernity! Check out the reasons why Bataan is a good place to live!
Why Invest in Bataan?
Be Closer with Nature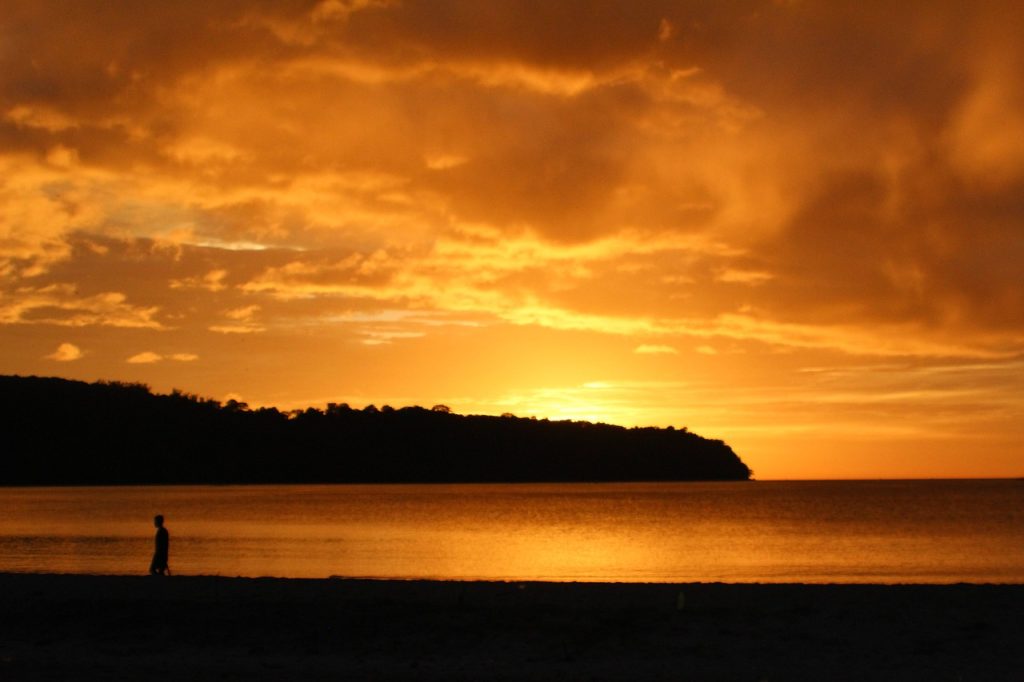 Bataan isn't only littered with many historical sites and heritage houses, but is also blessed with natural wonder and scenic landscapes, including beaches, mountains, and forests! It is the perfect destination for nature enthusiasts, or if you just want to escape the rush in the city. Discover hidden coves, feel the rush of cliff diving, enjoy the thrill of rock climbing, or bond with sea creatures while snorkeling!
A Tourist Haven
You will never go out of things to explore here at Bataan–from tourist attractions to heritage houses dating back to the spanish colonial era! Numerous existing sites include Las Casas Filipinas de Acuzar, Pawikan Conservation Center, Bataan National Park, Bataan Death March Marker, Mount Samat, Corregidor Island, and the Balanga Wetland and Nature Park.
Progressive Economy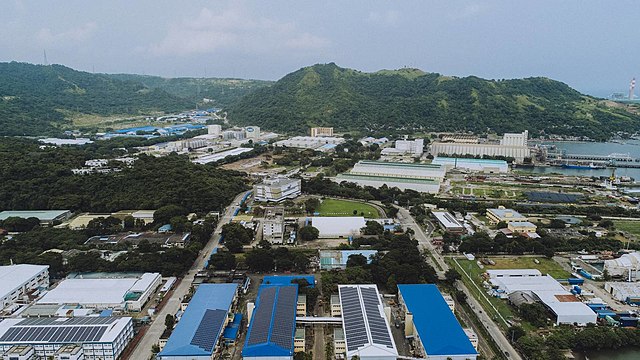 Now, Bataan is gearing towards a more progressive economy. It serves as a hub for local and foreign investments and is a magnet for investments and job opportunities with its several industrial estates and parks (Light Industrial Eco Park), huge companies, and special economic zones such as Bataan Freeport Territory, which is also known as the Freeport Area of Bataan.
Infrastructure and Major Road Networks
One of the main things we consider in choosing a location for our home is the accessibility. Bataan also ticks that one on the list as this province is near North Luzon Expressway (NLEX), bringing you to Manila in just a couple of hours. Going to nearby provinces from Bataan is also hassle-free as it is also near Subic-Clark-Tarlac Express Way (SCTEX).
The soon to be the largest bridge that will connect Bataan and Cavite known as the Bataan-Cavite Interlink bridge will also cut down the travel time going in and out of the province. This future development will pave way for more growth and career opportunities for people living in the south.
Similarly, Bataan also has reliable utilities such as water, electricity, and telecommunications, making it a convenient place to live.
School and Education
Every municipality in Bataan has their own school, meaning, it won't be very hard to find the educational institution for your children–whether they are in elementary, high school[, or college. Among these schools include Bataan Peninsula State University located at Balanga City, Polytechnic University of the Philippines – Bataan in Mariveles, Bataan National High School (Balanga) and Limay Polytechnic College in Limay.
Food and Food!
Of course! This won't be complete without including food on the list! We all know how Filipinos love to eat,– good things is that Bataan has a lot for you to taste!
From high quality marine products to desserts like buko pie, cashew nuts, tamarind balls, and ube halaya and suman, there's something to fill your stomach here in Bataan!
Better Quality of Life
Bataan offers a high quality of life, with excellent healthcare facilities, good schools, and a safe and secure environment. The province also has a rich culinary tradition, with many local dishes and delicacies that reflect its unique cultural heritage.
Bataan: The Perfect Investment Location
Finding the perfect location for your house and lot is a crucial step in the homebuying process. It can determine your quality of life, convenience, and overall satisfaction with your investment. There are several factors to consider when choosing the right location for your house and lot, including proximity to important amenities, safety and security, and the overall community.
Proximity to important amenities is one of the key considerations when choosing the perfect location for your house and lot. You want to ensure that your home is conveniently located near essential services such as supermarkets, hospitals, schools, and transportation hubs. This can help you save time and money, while also enhancing your quality of life.
Safety and security are also vital factors to consider when choosing the right location for your house and lot. You want to ensure that the area is safe and secure for you and your family, with low crime rates and adequate emergency services. You can research crime statistics and speak with local authorities to get a better understanding of the safety of the area.
With its natural wonders, progressive economy, and the promise of getting a higher quality of life, it's no wonder why Bataan is one of the sought-after locations to invest in the Philippines.