One of the main factors to consider when buying a property is the location. We cannot emphasize enough how important and crucial location is when buying a property. So, why is property location so important?
Let's say you decided to put up a rental property business.
If you are opening up a rental property business, the location of your property will determine whether you have a constant influx of tenants. Location also plays as a key factor in the property appreciation of your house or condo the moment you decide to sell it.
In the Philippines, the top location options for a condominium unit include Makati City, Mandaluyong City, Ortigas Center, and Bonifacio Global City. Investing in properties in CBDs can offer a range of benefits for investors, including high demand, strong capital growth potential, diversification, access to amenities, and potential for redevelopment. However, it's important to carefully research and evaluate properties in these areas, as they can also be more expensive and competitive to acquire.
List of Central Business Districts in the Philippines
Makati Central Business District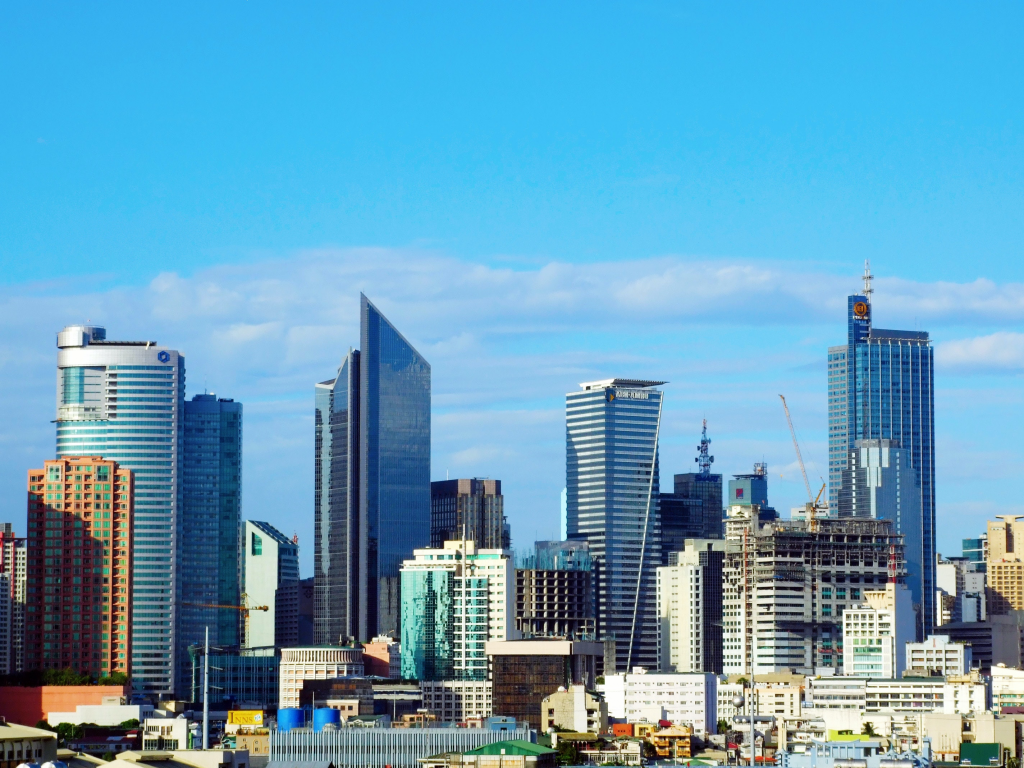 Also dubbed as the 'Central Cluster,' the Makati Central Business District is the home of the country's leading commercial firms and establishments– hosting about 90 percent of the Philippines' top 1000 companies and 80 percent of multinational companies running their business in the country. Started by the Ayala Corporation in the 19590's, the Makati CBD still continues up to this day as one of the Philippines' top and leading commercial business districts.
The Central Cluster is a home to about half a million residents and dwellers, with a vacancy rate of 9 percent in condominiums alone, and 1.4 percent for commercial offices in 2021. There is also a constant availability of basic services and career growth opportunities as Makati CBD flourishes with commercial business centers, entertainment hubs, corporate headquarters, and even prime residential communities promising a new defined way of urban, modern living.
Start living the Makati High Life with Vista Residences' Laureano di Trevi and Salcedo Square condominium towers, both located within the heart of Makati CBD. Laureano di Trevi sits along Don Chino Roces Avenue while Salcedo Square lies at L.P Leviste Street in Salcedo Village.
These ready-for-occupancy towers are strategically located to make everything you need within an arm's reach. These are the perfect residential options for working professionals and students alike with its proximity to schools and workplaces.
Aside from its location, these condominium properties also offer amenities that help you relax after a long day of work or school such as a fitness gym, swimming pool, cafes, parks, and generous open spaces.
Bonifacio Global City
The financial center of Taguig City, Bonifacio Global City is one of the fastest rising business districts in the country, with the promise to snatch Makati CBD's throne as the country's leading business district.
Formerly served as a US military base in the 1970s, The Fort is now a home to about 650,000 residents enjoying the hustle and fast-paced life in the city. It's thriving pop culture is a big appeal to the younger generation, coupled with high-end malls, museums, street arts and metro parks.
Ortigas Center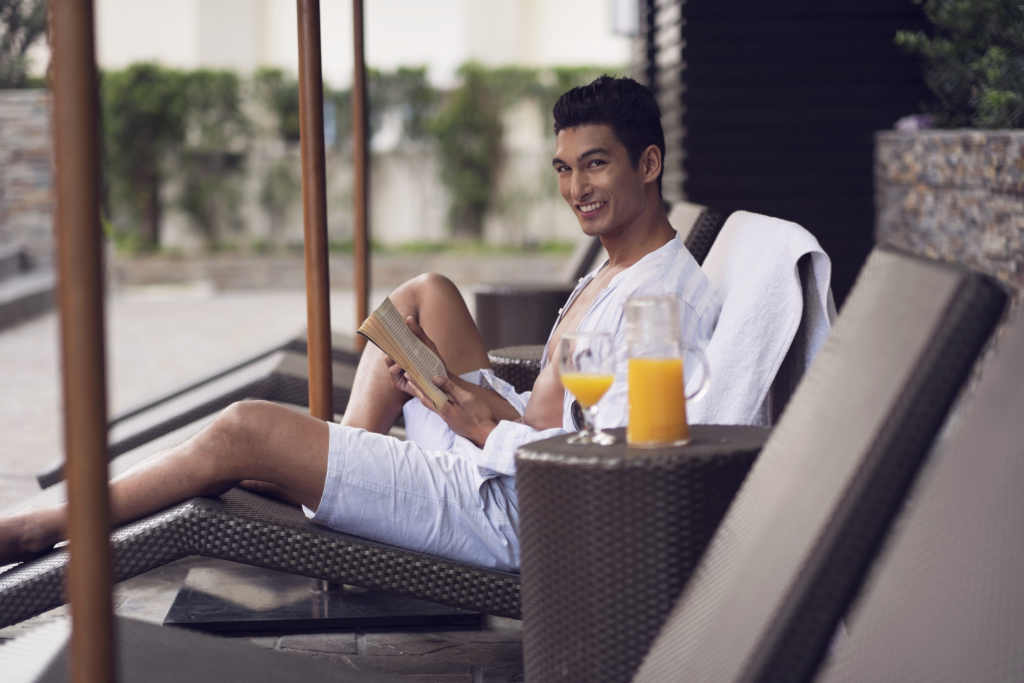 Within the heart of three major cities in the metropolis (Quezon City, Mandaluyong City, and Pasig City) lies a business center hosting the country's biggest firms such as the Asian Development Bank, San Miguel Corporation, and the Jollibee Foods Corporation. Ortigas center is home to 730,000 people and is littered with high-end shopping malls like SM Megamall, hotels, restaurants, and educational institutions like the University of Asia and the Pacific.
Rising soon along Julia Vargas, F. Ortigas Jr. corner Garnet Street is The Spectrum, a 33-storey pre-selling condominium project by Vista Residences. This modern urban development in exemplifies the luxurious urban living in the heart of busy central districts like Ortigas Center. With its modern design, top-notch amenities, and prime location, it is an excellent investment for those who value comfort, convenience, and style.
Cebu Park District
Let's get out of the busy streets of Metro Manila and fly off to the Queen City of the South where you can find the 50-hectare masterplanned community developed by the Ayala Land Corporation, the Cebu Park District.
Its PEZA-accredited IT park hosts numerous call center and BPO companies, making it the economic heart of the Visayan Region, providing business expansion opportunities and urban development in the city and surrounding provinces.
Triangle Park / Quezon City Central Business District
Triangle Park is one of the three existing main business districts in Quezon City, joining Eastwood City in Libis and Araneta Center in Cubao in catering 2.7 million of residents and dwellers. Just like other CBDs, Triangle Park is a haven of shopping malls, hotels, and schools. Among the notable firms located within the Triangle Park include Mercury Drug, LKG Group of Companies and the IT organization IBM.
Manila Bay Freeport Zone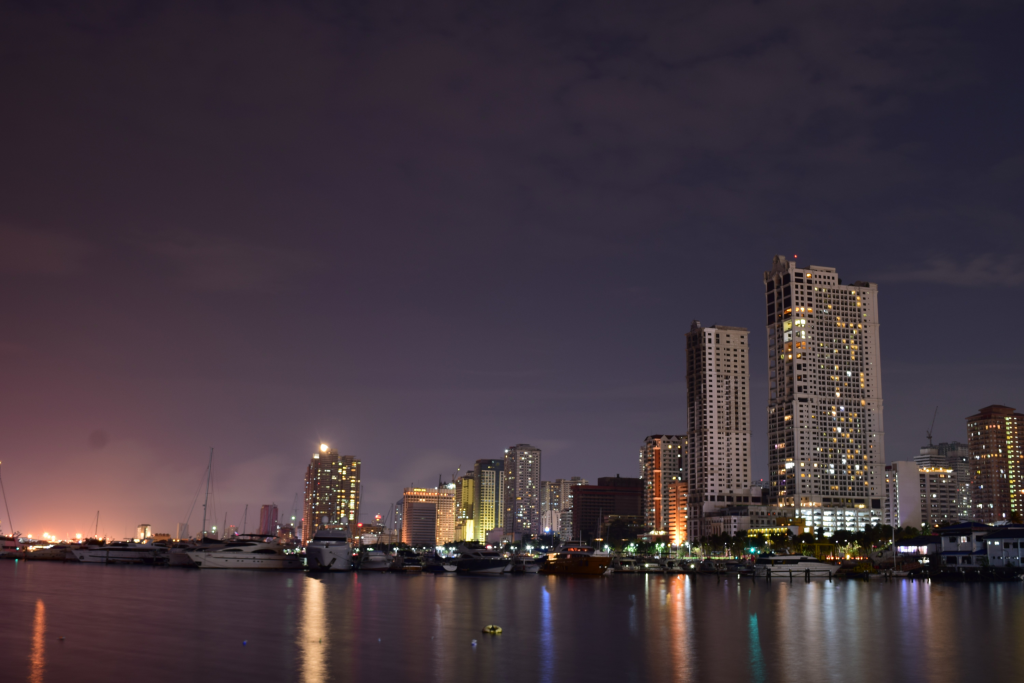 Also referred to as the Bay City, the Manila Bay Freeport Zone is a massive 3000-hectare land reclamation project in 1977, during the Marcos administration. Today, various leisure establishments occupy a majority of its spaces like the SM Mall of Asia. Moreover, it is also home to large business hubs such as the SM Central Business Park, Aseana Business Park, and the Metropolitan Park.
Bay City is also a great investment spot as it is just sitting few minutes away from the Ninoy Aquino International Airport (NAIA).
Why Should OFWs Buy a Property in Central Business Districts?
Investing in properties in central business districts (CBDs) can offer a range of benefits for investors, especially our Overseas Filipino Workers (OFWs). Listed below are some of the advantages:
Always in demand
Being the center of commerce, finance, business opportunities, it's a no brainer why most people prefer to live within CBDs. It's the perfect place where you can easily achieve that work-life balance with its quick and easy access to public transportation, commercial and business establishments all the while enjoying the recreational and entertainment centers they offer.
Moreover, CBDs are typically the most desirable areas for businesses and residents, which means that properties in these areas tend to have high demand. This can translate into strong rental yields and high occupancy rates, providing a steady stream of income for investors.
Strong capital growth
Properties in urban centers tend to appreciate in value faster than properties in other areas, due to the high demand and limited supply of land. This can offer investors the potential for strong capital growth over the long term.
Also, new investments and business opportunities bloom within the streets of CBDs. More business and firms equates to more employment opportunities for people.
Diversification of Assets
Investing in properties in CBDs can offer a level of diversification to an investor's portfolio. This is because CBDs tend to be less affected by economic downturns compared to other areas. This is due to the fact that businesses are more likely to be able to weather economic storms, which can provide a level of stability for property investors.
Access to amenities
CBDs tend to have a wide range of amenities available, including shops, restaurants, cultural attractions, and public transport. This can make properties in these areas highly desirable for tenants, as they offer a convenient and enjoyable lifestyle.
Potential for redevelopment
These business centers are often the focus of urban renewal projects, which can increase the value of properties in these areas. The rise in property values offers investors the potential for capital growth over the long term, as well as the opportunity to renovate or redevelop their properties to take advantage of changing market conditions.
Continuous progress
CBDs aren't just homes to various business firms and organizations. They also offer luscious amenities and recreational hubs that one can enjoy after a long day of work or school. As more and more investors flock, more modern urban developments will rise, keeping the CBD life burning and progressing.
Redefining Urban Living
Let Vista Land International help you invest in properties within central business districts. We offer a wide range of vertical and horizontal properties from the country's leading real estate developers, all built to cater and adapt to the modern Filipino urban living. With Vista Land International, we make sure you will get not only the upscale lifestyle in the city, but also the best value for your money.
---
Looking for an affordable property? Contact us today
A lot of Filipinos dream of owning their first apartment or house and lot. With today's booming real estate opportunities, there are so many options to choose from.
Here at Vista Land International, we have a roster of affordable property listings from several locations across the country. Whether you're looking for a place to live in Manila, Cebu, Davao and etc, we've got you covered. So contact our real estate agents today!
Vista Land International was primarily created to bring OFW closer to their dream of finally acquiring a home in the Philippines. And with the rising cost of living in the country, OFWs and their families are looking for ways to earn extra cash flow to support their daily needs. Luckily, you can also join the global network of Vista Land International as a real estate professional and earn a commission!
Vista Land International Marketing, Inc. (VIMI) is the international marketing division of Vista Land. Aiming to provide OFWs and migrant Filipinos a home in the Philippines, VIMI has established long-lasting relationships with brokers and clients around the world. Get started with your property investments! Contact us today and follow our social media accounts: Facebook, YouTube, Twitter, Instagram, and LinkedIn.