The summer season in the Philippines finally came to our doors as the Philippine Atmospheric, Geophysical and Astronomical Services Administration (PAG-ASA) announces the end of the amihan season and the onset of the dry season last March 21st. With that being said, we're pretty sure you're starting to feel the summer heat of the burning sun. We're also certain that you've tried various and ways and hacks of cooling yourself down less the significant rise on your monthly electricity bill.
As the temperatures rise and summer approaches, it's important to remember that our furry friends also feel the effects of the heat. Dogs are especially susceptible to heat stroke and other heat-related illnesses during the hot summer months. It's essential for pet owners to take the necessary precautions to keep their dogs safe and comfortable in the heat.
How Do Dogs Regulate their Body Temperature?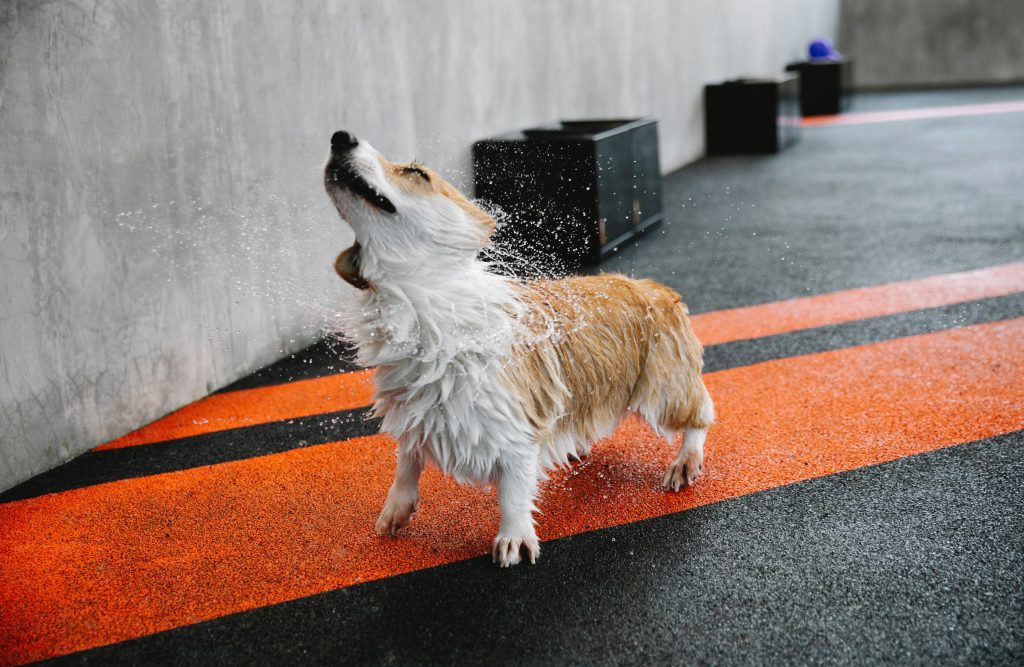 Unlike humans who let off excess heat via skin dogs cool themselves by releasing heat through their paw pads and nose. Aside from perspiring through their paw pads, a dog's body temperature is regulated through panting, which aids in air circulation in their body.
How Can I Cool My Pet Down in Summer?
Here are some tips to help you keep your dog cool during the hot weather:
Give plenty of drinking water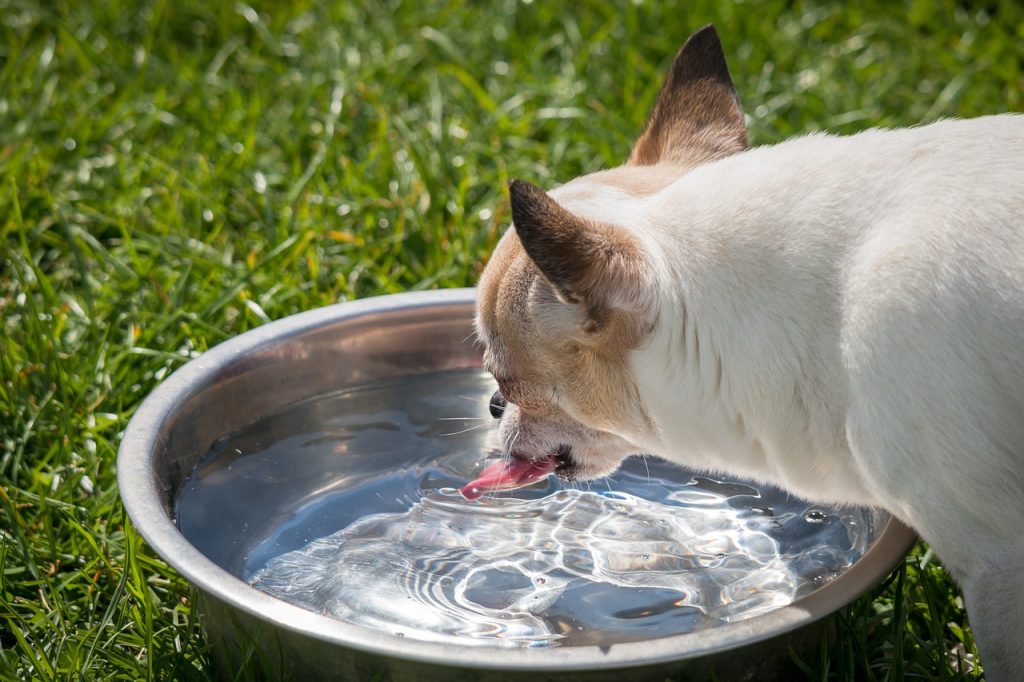 Make sure your dog has access to fresh, cold water at all times. Consider placing multiple bowls of water around the house and yard so your dog can easily find them.
Here's a tip: Fill about a quarter of your dog's water bowl then freeze it before going out for a walk. Fill the rest with water. This will ensure that the you dog has fresh, cool water on top while the ice underneath slowly melts.
Keep your dog inside during the hottest part of the day
Keeping your dog inside during the hottest part of the day is a simple but effective way to help them stay cool and comfortable during the summer season. This means avoiding taking your dog outside during mid-morning to late afternoon, when the sun is at its peak and temperatures are the highest. Instead, keep your dog in a cool and shaded area inside your home. This can help prevent your dog from overheating, experiencing heatstroke, or getting sunburned.
If your dog must be outside, make sure there is plenty of shade available and he's not out under the direct sunlight.
Use cooling mat or ice packs
Cooling mats or ice packs can help your dog stay cool during an extremely hot day. These products are designed to absorb and dissipate heat, keeping your dog comfortable. Letting your dog step on a wet towel also helps its footpads release heat.
Or provide water to play in
A wet dog means a cool dog. Playing in the water helps regulate your dog's temperature in the warm weather. Getting involved water plays in sprinklers, pools, or lakes isn't only cool and fun for you but your dog as well!
Make sure that your dog is supervised especially if they are swimming in deep water.
Use fans and air conditioning
Using fans and air conditioning can help keep your dog cool and comfortable during the hot days. Fans help circulate air and create a cool breeze that can be soothing for dogs. Air conditioning can also be an effective way to regulate the temperature inside your home and keep it at a comfortable level for your dog. Your furry friends will surely appreciate the cool, breezy environment!
Avoid hot surfaces
The road, pavement, sand, and other surfaces can quickly become too hot for your dog's paws, leading to burns and discomfort. To prevent this, try to avoid taking your dog for walks during the hottest parts of the day and stick to shaded areas whenever possible. You can also test the temperature of the pavement or sand by placing the back of your hand on it for a few seconds. If it's too hot for you, then it's too hot for your dog as well.
Provide frozen treats
Make an icy treat for your dog to keep them hydrated. It may be as simple as freezing your dog's favorite treat, adding water and some low-sodium chicken broth (without any onions or garlic!) then serving it afterwards.
You can also make other variations of these frozen trears such a frozen fruits or dog-friendly ice cream. Even ice cubes can do the magic trick!
Signs of Overheating in Dogs
Overheating is a serious condition that can quickly become life-threatening for dogs. It's important for pet owners to be able to recognize the signs of overheating in their dogs so that they can take steps to cool them down and prevent further harm. Here are some common signs of overheating in dogs:
Excessive panting
Panting is a natural way for dogs to regulate their body temperature, but if your dog is panting excessively or more heavily than usual, it may be a sign that they're overheating.
Drooling
Excessive drooling or salivating is another sign that your dog may be overheating. This can be accompanied by thick, ropey saliva.
Red or pale gums and tongue
If your dog's gums and tongue appear bright red or pale, it may be a sign that they're overheating. This is because the blood vessels in these areas dilate or constrict in response to changes in body temperature.
Weakness or lethargy
Overheating can cause dogs to become weak and lethargic. They may seem unsteady on their feet or have difficulty standing up or walking.
Rapid heartbeat
Overheating can cause your dog's heart rate to increase, which can be detected by feeling their chest or pulse.
If you suspect that your dog is overheating, it's important to take immediate action. Move them to a cool, shaded area and offer them fresh water to drink. You can also use cool water or a wet towel to help lower their body temperature. If your dog's condition doesn't improve or if you notice any other concerning symptoms, seek veterinary care as soon as possible.
Keeping it Cool
Keeping your dog cool during the summer is essential for their health and well-being. By following the tips discussed, such as providing access to water and shade, avoiding hot surfaces, and scheduling walks during cooler times of the day, you can help prevent heat exhaustion and keep your furry friend comfortable and happy.
Remember, dogs rely on us to keep them safe, so it's important to take the necessary precautions to ensure their comfort during the hot summer months. With a little extra care and attention, you and your dog can enjoy all the fun that summer has to offer while staying safe and cool.