Buying and owning a house in the Philippines is one of the major achievements of an Overseas Filipino Worker. It is a solid proof of their sacrifices and effort working in a foreign land far away from their loved ones.
Moving into a new house and lot is a momentous occasion that deserves recognition. Shower your OFW friends or relative with love by bringing them practical and useful housewarming gifts! But what are the best housewarming gifts for OFWs?
We've rounded up some of the practical and meaningful gift ideas to help you show your OFW friend or relative how much you care. From modern kitchen appliances and gadgets, minimalits decors, to practical home essentials, there are plenty of options to choose from!
The Beauty of Housewarming Gifts
Housewarming gifts are essential for welcoming friends or family members to a new home. They are a symbol of love, support, and good wishes for the new chapter of their lives. Giving a thoughtful housewarming gift is a great way to show that you care about the new homeowners and want to help them settle into their new place. Housewarming gifts can help create a sense of warmth and comfort in the new home, making it feel more like a home from the start. Additionally, housewarming gifts can be practical and useful, making them all the more appreciated by Filipino expats.
Best Housewarming Gifts for OFWs
Ceramic Bowl Sets
Ceramic bowls is one of the staples in every Filipino kitchen. Add something to the collection by bringing in cute ceramic bowl set in different sizes. You can easily find ceramic bowl sets in varying colors, shapes, and sizes online or in your local mall. This is a simple yet thoughtful gift that will surely bring a smile to your OFW friend or relative.
Custom Pieces
Looking for a more unique and personalized gift? A custom-made doormat or a personalized puzzle of their home can be a fitting gift. A customized cutting board with their name or quote printed makes an excellent option as well!
Explore new and creative ideas when giving customized pieces as a housewarming gift. They can be personalized home ornaments, key chains, key holders, candy jars, and even holiday decorations! These gifts can add a touch of personality to the new home and make it feel more like a reflection of the new homeowners' style and taste.
Table Lamps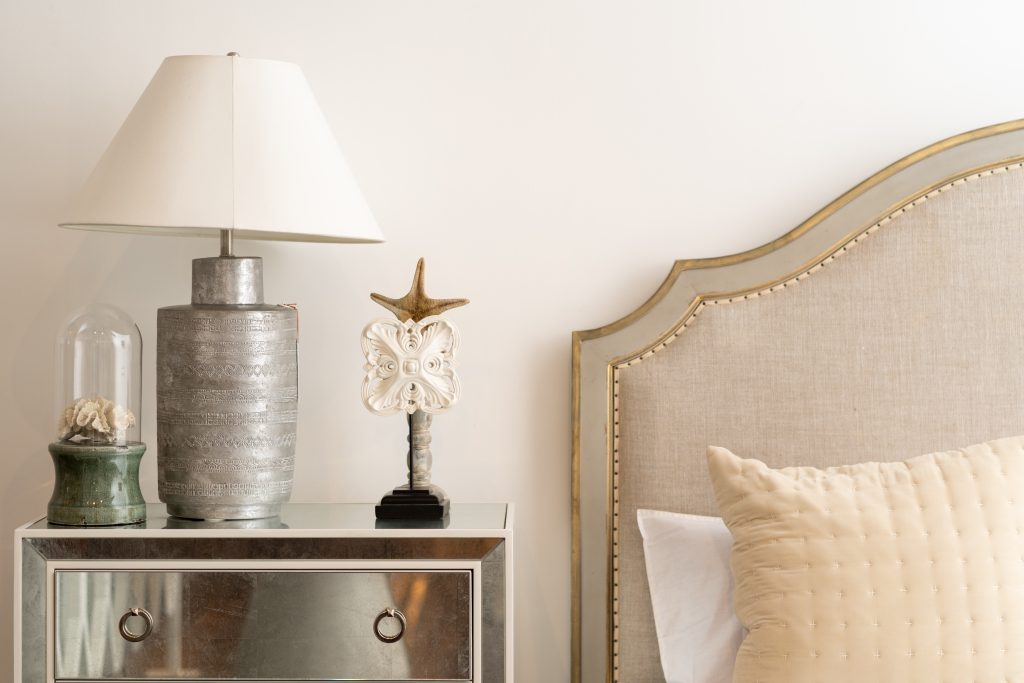 You can never go wrong when choosing lamps as a piece of housewarming gift. For starters, it is one of the home essentials and you can easily find styles and designs that matches the overall aesthetic of the house.
Kitchen Appliances
One of the best practical gifts is a kitchen appliance, such as a rice cooker or a blender. These appliances are essential in Filipino cooking and can make meal preparation easier and more efficient. If your OFW or relative is a certified coffee lover, a coffee maker or electric kettle makes an excellent housewarming gift!
While nothing can go wrong in giving kitchen appliances as a gift, make sure to consider the homeowner's preferences to come up with the perfect housewarming gift!
Bed Sheets or Towels
Of course, we want our OFW friend or relative to have a good night's rest in their new home, that's why a fresh set of bed sheets is a must! It's a bonus if you will include matching pillowcases or blankets!
Another practical gift idea is a set of bathtowels or kitchen linens. These items are often overlooked when moving to a new home, and having a fresh set of sheets or towels can make a big difference in making the new home feel more comfortable.
Money Plants
There are several traditional housewarming gifts that are believed to bring good luck and prosperity to the new home. One of the most common traditional gifts is a plant, particularly a money plant or bamboo. These plants are believed to bring good luck and positive energy to the new home.
A Diffuser
Essential oil diffusers also make a good housewarming gift as they not only create a fragrant atmosphere but also sets the mood for the new homeowners. It also adds humidity in the air during the summer months.
You can find a variety of essential oil diffusers and humidifiers in your local department store or get it delivered from an online store!
Home Furniture Gift Cards
Your OFW friend or relative has already alloted a huge chunk of their budget in purchasing the property so buying new furniture can create more dents in their wallets. Why not give something like a home furniture or appliance gift card?
You can put your gift card in a small vase or throw pillow for a unique presentation instead of the usual envelope.
Housewarming Gift Baskets
If you're feeling a bit fancy, why not try giving gift baskets?
If budget is not that much of a concern to you, you can combine various items such as a rice cooker, a set of towels or bed sheets, and other household items into the basket. Alternatively, a more modern gift basket can include items like a smart home device, a meal delivery service subscription, and a personalized doormat.
It's a great reminder that your gift basket shouldn't be expensive. You can also opt for homemade snacks, a collection of cleaning supplies, a spice kit, mini cookbooks, or a simple tool kit. It's the idea and creativity that surely counts!
Modern Housewarming Gift Ideas
For those who prefer modern gift ideas, there are plenty of options available. One of the most popular modern housewarming gifts is a smart home device, such as a Google Home or an Amazon Echo. These devices can help make the new home more comfortable and convenient, allowing the new homeowners to control their lights, thermostat, and other home appliances with just their voice.
Another modern gift idea is a subscription to a meal delivery service or a cleaning service. These gifts can help relieve some of the stress and workload that comes with moving to a new home and can give the new homeowners more time to settle in and explore their new surroundings.
Do-it-Yourself
For those who want to give a more personal touch to their housewarming gifts, DIY gift ideas can be an excellent option. A personalized photo album or a scrapbook filled with memories of the new homeowners' old home and their journey to the new home can be a thoughtful and meaningful gift. Another DIY gift idea is a homemade candle or soap set, which can add a touch of warmth and comfort to the new home.
Warm Welcomes
Housewarming gifts are an essential part of welcoming Filipino expats to their new homes in the Philippines. From practical gifts like kitchen appliances and bed sheets to traditional gifts like plants and fruits, there are plenty of options available. For those who want to give a more personal touch to their gifts, DIY gift ideas like personalized photo albums and homemade candles can be an excellent option. Remember, the best housewarming gifts are those that come from the heart and show love and support to the new homeowners.