Investing at a young age, especially during these times, can be tough at first because we only think about the things we need at the moment, whether it's for an online school or for the things we need and want. But having financial independence and literacy at a young age can help you develop not only your own income for the things you want to have but also where you put it aside from your own bank account and what some of the best investments are that you can enjoy out of, including in buying your first home here in Vista Land! Early investment teaches us all these things when you have the right mindset in making money, saving, and spending, so here are some of the homes for you to check out, whether it's your first time buying a home or if you want a comfortable and luxurious place of your own without breaking a single peso out of your pocket!
Related Topics: OFW Investment: Age as an Edge
Bria Homes
With rowhouses and bungalows as low as P1897 per month, it's no wonder Bria Homes has a lot of residents investing at a young age in pleasant communities with good service! They offer properties that are affordable with flexible payment methods such as Pag – Ibig Fund and bank accounts for first-time homebuyers! They can also enjoy parks and WiFi zones with lots of lush trees creating a relaxing atmosphere, perfect for you and your loved ones to hang out and chill while enjoying your retirement or your quiet and peaceful life! Aside from these perks, they can also enjoy the convenience of the proximity of schools, grocery store, amusement park, hospitals, churches, malls, other major establishments, and major roads/highways, reducing the travel time and hassle of the traffic during the busy hours of the day!
Lumina Homes
If you're in your 20s and you want to invest in your first up and down property with affordable housing packages, then having a property at Lumina Homes should be the one for you with their pre-selling and existing units! With several locations for you to choose from, Lumina Homes will make your real estate investment worth your money with more location options for you to choose from being close to the city like Rizal, Cavite, Batangas, and Laguna to enjoy the serene life with great views of Pangasinan, La Union, Bukidnon, Misamis Occidental, and many others with high-quality materials and prices ranging from P500,000 – P1.7M! But there's an option to pay as little as P1898 per month through Pag – Ibig Fund at 3% interest for you to invest in your own two-story townhouse plus investment in the market value for a number of years in a self-sustaining community that has its own basketball court, government hall, mini gardens, and a playground, perfect for working individuals at a young age to those who want to start a family in a safe and secured community!
Benefits of Investing
Saving your money in your bank account is one thing, but by investing your money, you can make your income fluctuate with higher interests through investments such as stocks, bonds, trust funds, and many more in the long term! Aside from having an additional income, you can also beat the inflation rate, which is the world's constant problem, especially with the pandemic affecting our way of living for most families. Depending on your risk appetite, you can benefit your returns from your investments as your source of income for your regular expenses from student loans to everyday expenses such as groceries, electricity and water bills, and many more or you can expand your wealth by investing in companies more as more companies are up for grabs with affordable unit prices for you to feast on as early investment teaches us that money invested goes everywhere in the market!
Related Read: What are An Investor's Guide on the Do and Don'ts of Real Estate Investing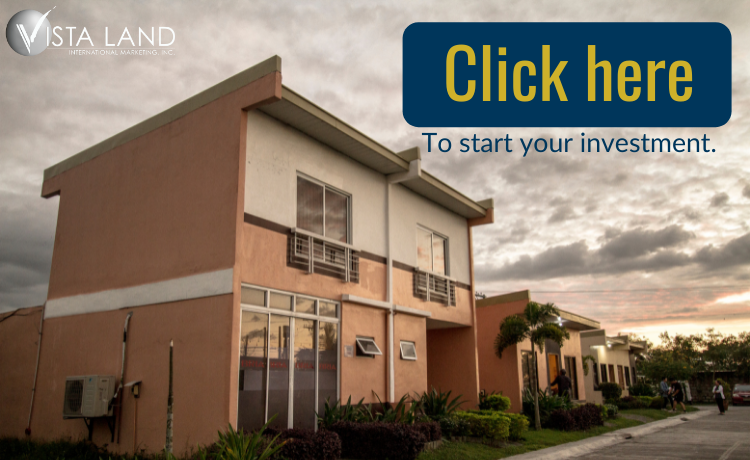 Reasons Why Real Estate Investments Can Be Your Best Friend
With more people investing in real estate, they can beat the country's inflation rate and deduct the taxes that can make real estate investing worth your money with prices becoming more affordable to buy and manage a property as well as to invest in one in the long run. As many clients benefit the cash flow that comes from real estate investment, so do the assets that come with it after paying the mortgages to diversify its portfolio as well as to build equity and wealth to buy and invest more properties you would like to have in the near future!
Suggested Topic: Why Filipinos Should Have Real Estate as Their First Investment
Money Making At A Young Age
At an age where financial independence can be achievable, many people turn to side hustles and other ways to earn extra money by investing in passive income aside from their full time job such as investing in the stock market, watching videos, starting a YouTube channel and promoting it on social media platforms, starting your own blog, selling stuff like clothes such as t – shirts and other things on a website, being a model for stock photos, and volunteering to wash cars and deliver food to earn some extra cash are some of the ways to potentially earn more money, especially during these times where it's a great idea for people to start building their emergency fund by making more money on their own instead of asking from their family friends so that they start thinking about the value of money and savings and learn in managing their purchasing power for a better future and life.
Related Read: Should you Invest In Property In Your 20's?
The Hard Knock Life
The real estate investment is quite tough in the sense that the numbers can be challenging to understand. But with the demand for real estate investing and a risk that has more time that guarantees your money's worth for your retirement or for starting your life on your own or with a family, buying a place to call it your own can make your life easier over the years with more benefits to enjoy that came from your own hard money isn't as easy as you think. But the risk and reward that comes with the hustle can be fulfilling as more people choose not to only invest in the homes they want to have in the future, but also the life they want to give for themselves and their families as a lifetime investment that goes with it! It's hard to earn money these days, but with the right investments, your bank savings and accounts can thank you later for investing and saving money for a life you and your family deserve!
Learn more investing advice and tips with Vistaland International!
At Vistaland International, our property advisors are happy to get you started with your first journey in property investment. Our company has a roster of several properties that may fit your needs. We value our clients by providing them with quality services and valuable insight into today's market trends. So contact us today!
Vistaland International was primarily created to bring OFW closer to their dream of finally acquiring a home in the Philippines. And with the rising cost of living in the country, OFWs and their families are looking for ways to earn extra cash flow to support their daily needs. Luckily, you can also join the global network of Vistaland International as a real estate professional and earn a commission!
Vistaland International Marketing, Inc. (VIMI) is the international marketing division of Vista Land. Aiming to provide OFWs and migrant Filipinos a home in the Philippines, VIMI has established long-lasting relationships with brokers and clients around the world.
Get started with your property investments! Contact us today and follow our social media accounts: Facebook, YouTube, Twitter, Instagram, and LinkedIn.