Filipinos are known to have the longest Christmas celebration in the whole world. When the calendar flips from August to September, expect that every street and every household is illuminated with glimmering Christmas lights and filled with Christmas decorations. And of course, how can we forget that immortal Christmas song by Jose Mari Chan blasting up in speakers of malls and public places?
Celebrating and spending Christmas Day in the Philippines is an event our Overseas Filipino Workers (OFWs) are looking forward to. Sadly, not all OFWs can simply fly back to the country to be with their families and friends this holiday season. No matter how much they wanted to, their jobs won't simply allow them.
Amidst the merriment and twinkling lights is the homesickness our OFWs feel from not being able to come home this Christmas. But because they are away physically from their loved ones doesn't mean that they can't be with them emotionally and spiritually. Through these few tips we've curated, we hope that you can still feel the warmth and love this Yuletide season even if you are miles and miles away from home.
Call Back Home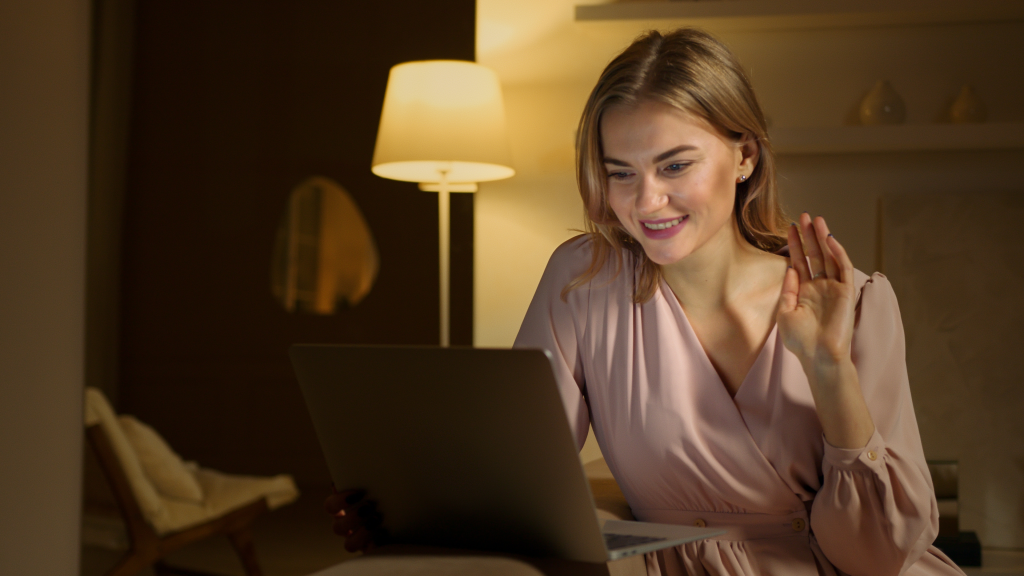 Whether it's your first Christmas away from home or you've endured a couple of holidays without seeing your loved ones in person, giving a quick call back home will help lessen the feeling of homesickness.
With today's technology, you can easily catch up on your family's holiday events without having to worry about international call fees. Simply press that video call button in your Facebook Messenger app or Skype and start celebrating Christmas virtually with the fam!
Host a Virtual Christmas Party
Speaking of virtual celebrations, why not host a virtual Christmas party? Lit up that online meeting room with Christmas festivity as you, your whole family, and close friends round up together for a night (or day) of playing games, hosting watch parties, or spending quality time with them!
There are a lot of virtual games that you can enjoy. You can start off by doing a showdown of who has the best holiday cheer! Since giving is one of the essences of Christmas, you could also try Secret Santa and watch everyone's face burst into laughter with every quirky gift they receive! It's also the perfect time to watch them open the balikbayan boxes you've sent! Complete the holiday spirit by encouraging everyone to wear Santa hats or other costumes!
Send those Balikbayan Boxes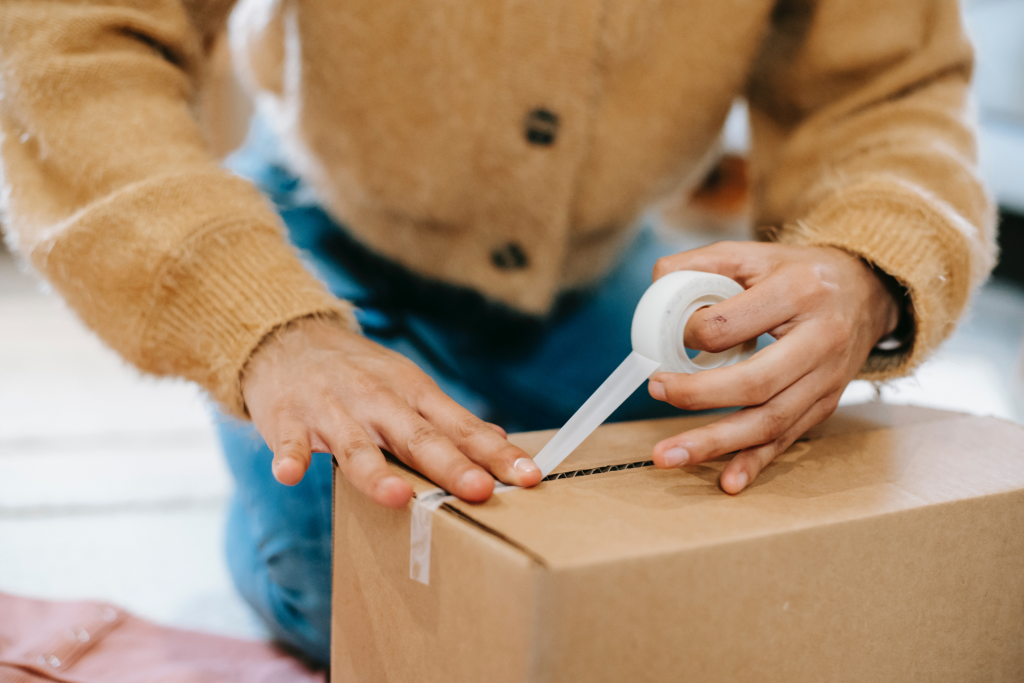 We're certain that your friends and family's eyes will light up like Christmas lights when they receive what you've got for them!
And since it's the season of giving, there's nothing more heartwarming than seeing their faces beaming with smiles with your gifts. Don't forget to send your balikbayan boxes a month before so your cargo arrives on time for the Yuletide season. We've rounded up a list of balikbayan gift ideas so you'll save a lot of time in your Christmas gift shopping!
Meet up with the Filipino community abroad
It is said that you are certain to find a fellow Kababayan wherever you are across the globe. If you can't be with your family members this holiday season, why not celebrate Christmas with your found family abroad?
They could be your employer, co-workers, or neighbors! Various Filipino communities also organize small gatherings complete with festive activities so they can have a joyous Christmas even if they are miles away from their loved ones. Remember that you are never alone, wherever you are in the world!
Looking at the brighter side, spending Christmas abroad lets you experience other nations' Christmas traditions and culture, while at the same time, introducing traditions of our own. Just make sure to follow safety and health protocols for a COVID-safe holiday.
Host a Karaoke Night
Filipinos are known to have spectacular singing voices. It's also a Filipino staple to have karaoke at every celebration and occasion. And the Christmas season is no different!
Showcase your singing prowess by singing traditional Filipino Christmas songs (you know, Christmas in Our Hearts), or key in your favorite Karaoke hits (It's fine, hit that Kitchie Nadal song medley). You can include a singing contest in your virtual party or have a karaoke sesh with your found family!
Even if you don't have a karaoke machine, you can still sing to your heart's contents using your mobile phone and Bluetooth microphone! There's no stopping a Filipino karaoke night!
Hang up Christmas Lanterns
Don't miss out on the Filipino holiday vibe by hanging up a 'parol' or Christmas lantern inside your home. You can purchase them at your local store or you can totally make your own to complete that nostalgic feeling.
Attend Christmas Mass
Filipinos are said to be religious, and wherever they are in the world, they will always find ways to attend a church service or mass on Christmas day.
For those who don't have the time to stop by local churches or chapels, live broadcasts on television and social media are available.
Do a movie marathon of Pinoy Classics
If you are the type to stay indoors, why not spend Christmas doing a movie marathon of your favorite Pinoy Classic movies? There are a lot of various streaming sites that offer endless Filipino movies from every genre. Whether you like romance, action, drama, and even suspense, there's a Pinoy movie for that!
So grab your popcorn, soda, and a blanket (for the cold weather) and press play!
Cook Traditional Filipino Food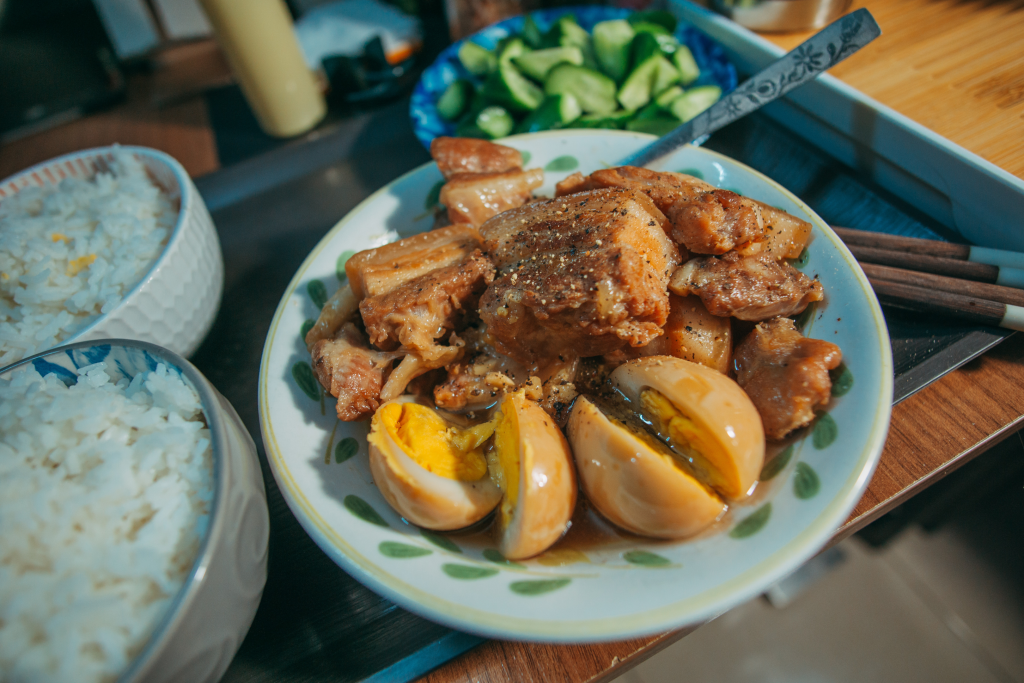 Thinking of something to serve at Noche Buena? Why not serve traditional Filipino food on the table? Our best contenders will be puto bumbong, bibingka, leche flan, and leche flan. Let them enjoy a hot mug of chocolate made from Batangas tablea the next Christmas morning!
And while you're at it, indulge in that nostalgic feeling of spending Christmas eve with your family rounded up on the dinner table, eating and chatting happily.
If you don't have the time to cook, then you can always just stop at your favorite Filipino restaurant and bring home their best picks!
Give Out Sweets
Make a Kababayan or a foreigner smile by giving out sweets and other treats. You can buy treats and goods from your local store. Everyone has their own preferences when it comes to desserts. Some of your friends may be chocolate lovers while others prefer fruity snacks so make sure to get every kind and variety!
If you got an ample amount of time on your hands, why not serve them home-baked goodies? You can even show much you appreciate your found family abroad by personalizing each cookie, matching their quirks and personality. This may require time and a whole lot of effort, but it's the effort that counts, right?
---
Looking for an affordable property? Contact us today
A lot of Filipinos dream of owning their first apartment or house and lot. With today's booming real estate opportunities, there are so many options to choose from.
Here at Vistaland International, we have a roster of affordable property listings from several locations across the country. Whether you're looking for a place to live in Manila, Cebu, Davao and etc, we've got you covered. So contact our real estate agents today!
Vistaland International was primarily created to bring OFW closer to their dream of finally acquiring a home in the Philippines. And with the rising cost of living in the country, OFWs and their families are looking for ways to earn extra cash flow to support their daily needs. Luckily, you can also join the global network of Vistaland International as a real estate professional and earn a commission!