Aside from doors, windows, and ceilings, flooring is an essential part of your house that can pull off or break the entire design of your living space. And choosing the best flooring for your home isn't as easy as someone would think.
Putting design and aesthetics aside, you also have to consider other factors to make sure that your floor will stand against the test of time–functionality, household needs, and most importantly, your budget.
Aside from the floor type itself, you also have to take into account the room in which you're going to chuck these flooring materials in. Each room in your house requires a specific type of flooring. It is common knowledge not to plank hardwood floors into your bathroom, and the reason is quite obvious.
So, whether you're building a new house or planning to renovate your current one, it pays a lot to go for some research about the different types of flooring as well as their advantages. And we're going to help you with that!
Read through the article to know the common flooring options and which type suits every room in your humble abode!
What are the Common Flooring Types?
Hardwood flooring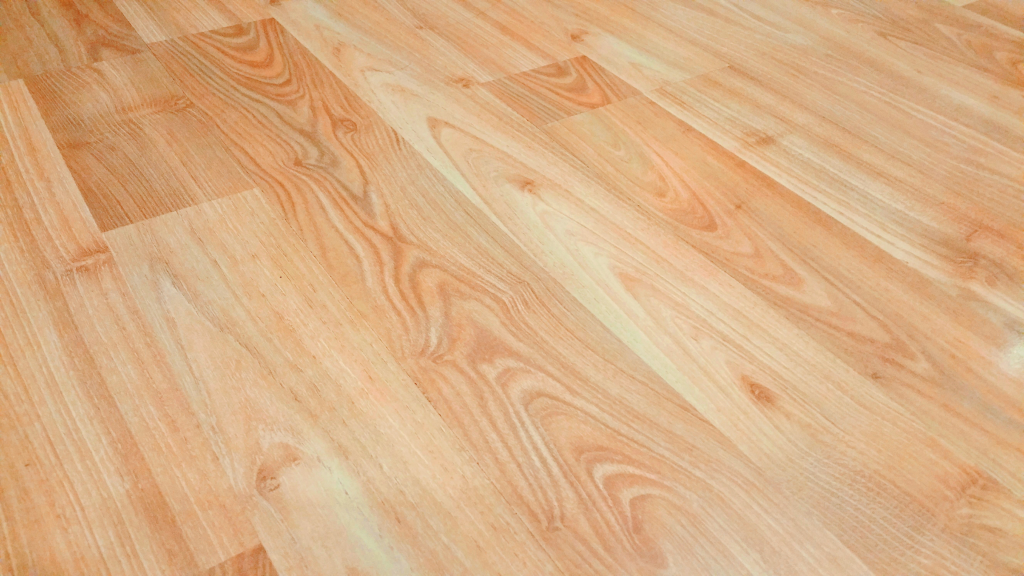 The most popular among all flooring types due to its timeless elegance, striking luster, and versatility in terms of grains, tones, and finishes, solid wood flooring has been consistently present inside family homes for decades.
It is usually made from a tree of your choice– oak, ebony, or cherry– cut into planks of 3/4 inch thick, with size variations when it comes to the width. You can also ask your manufacturers and retailers for a standard or medium plank, with a width measure ranging between three to five inches.
Hardwood flooring is one of those resilient flooring types which can stand against the test of time, especially when maintained and taken care of properly, making them a popular choice for homeowners and home builders alike. The timber is usually lacquered or oiled to increase durability, and to match the look you prefer!
Remember, hardwood floors have different levels of hardness, depending on the wood species. Choosing solid hardwood floors that match the amount of foot traffic in a specific room is very crucial to lessen or lower the effects of the usual wear and tear. Take a quick scroll through this Janka Hardness rating scale and see the hardness rating of different wood species and see which one is the best for your living room, bedroom, or kitchen!
Hardwood floors usually cost around $3 to $8 per square foot. Other exotic varieties can go up to $14 per square foot.
Engineered wood flooring
If you are looking for a cheaper alternative for hardwood floors without sacrificing design integrity and durability, then engineered wood flooring is the best choice for you!
At first glance, engineered wood flooring look exactly like hardwood flooring. But the difference lies in the composition. To imitate the 'natural wood look', a veneer layer of natural wood is placed on top of a high-quality plywood core, underneath is a base-supporting layer that is usually made from a mix of recycled wood fiber and stone dust. Because of their finish, engineered wood flooring are more likely to withstand fluctuating humidity levels and changes in temperature.
Although they are highly moisture resistant, they are still not suitable for bathrooms, laundry rooms, and basements. Moreover, this type of flooring cannot be refinished as often as you like because you will scrape off the thin layer of natural wood on top.
Engineered hardwood floors are identical to hardwood floors in terms of sizes, finishes, and wood species to choose from.
Vinyl flooring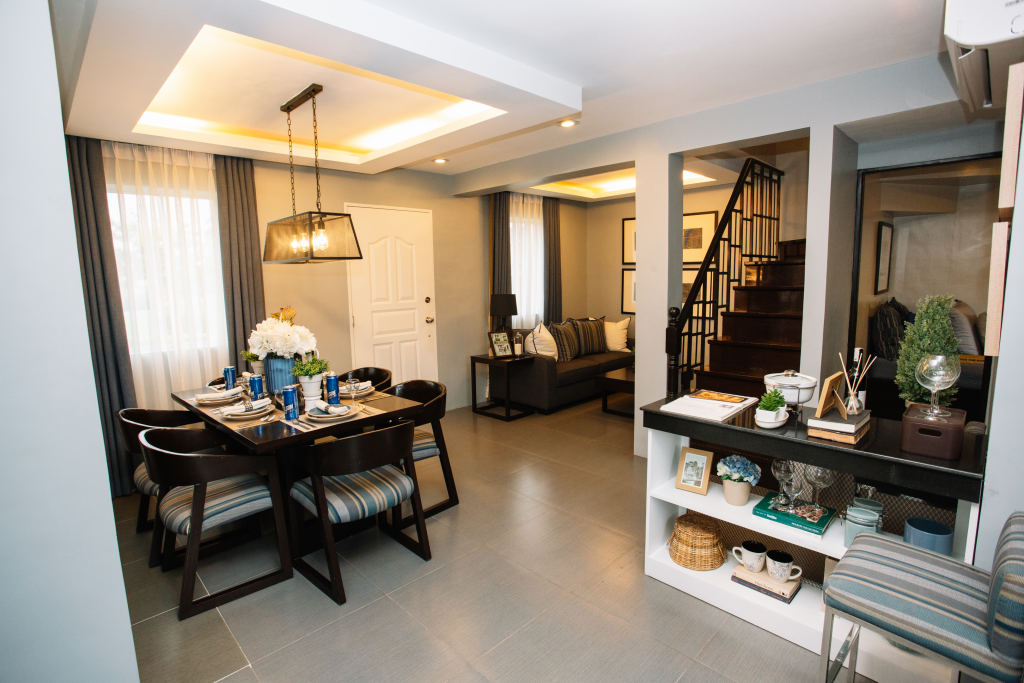 One of the most versatile types of flooring, vinyl tiles (they can also come in sheets or planks) are made up of a combination of polyvinyl chloride and plasticizers (and some color pigments for that visual appeal), making them excellent repellents of water. This is also the reason why vinyl flooring is one of the top choices when it comes to kitchen or bathroom flooring.
They can easily pull off the trick of making any floor surface look elegant and classy less the huge dent in the homeowner's wallet. If you next a quick flooring overhaul then vinyl flooring is the best way to go!
Vinyl flooring come in different types. Some are needed to be cut into appropriate sizes and then glued to the subfloor. Other types like luxury vinyl tiles are installed like engineered wood flooring. There are also ones that have adhesives on their backing–peel them off and chuck them in like how you do with stickers!
Just like hardwood flooring, vinyl flooring is also resilient and can withstand heavy foot traffic and heavy moisture. Buying good quality vinyl flooring can last up to 20 years, according to HGTV.
Vinyl flooring also come in a variety of colors and patterns so you can easily pick what matches best the overall aesthetics of your home. Luxury vinyl flooring may be a bit costly, but they can easily capture the beauty and elegance of hardwood floors without much maintenance. Luxury vinyl tile also has a wider selection range and options in terms of quality and design compared to other cheaper ones in the market.
Bamboo flooring
Albeit generally considered to be under the wood group, some interior designers and experts agree to put bamboo flooring under a category of its own.
Combine the hardness of the oak wood and sustainability, that's what essentially bamboo flooring are. They are slowly booming in popularity now that society is aiming for eco-friendly alternatives and a sustainable way of life.
Additionally, bamboo plants mature in only five years (compared to hardwoods which can take up to 20 years), making them easier and faster to replenish.
Bamboo flooring also have competitive pricing, ranging from $3 to $8 per square foot. Installation costs around $7 to $12 per square foot.
If you are gearing towards a more eco-friendly lifestyle, then why not start by installing bamboo flooring into your abode?
Tile flooring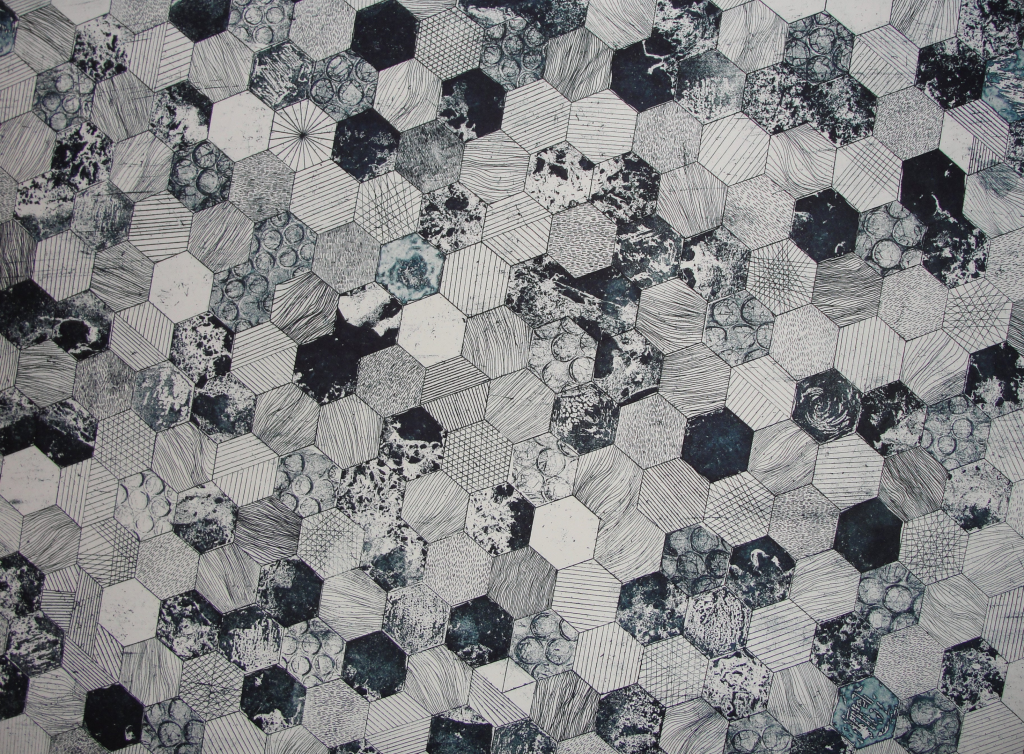 The first use of tile flooring dates back centuries ago in Egypt and some civilizations in Mesopotamia and China, and up until now, they remained as one of the top picks when it comes to flooring options for every household.
Made by combining a mixture of clay and shale and then fired up in the kiln to harden, ceramic tiles are extremely resistant to marks, scratches, dents, and even moisture. Though an endless variety is available in the market, not all ceramic tiles are suited to be used as flooring so better to purchase ones that are rated for floor use.
The four common types of ceramic tile include:
Glazed ceramic- You can incorporate any design and color you want in a glazed ceramic tile, thanks to its second firing process which coats the tile with a protective layer of liquid glass. They are also virtually maintenance-free.
Porcelain tile- Perfect for outdoor spaces and rooms, porcelain tiles are made by firing clay at high-temperature. They are extremely hard and durable and can be either glazed or unglazed.
Quarry tile- This type is a bit rougher in texture and has a smaller range when it comes to color options. However, its rough surface makes it more slip-resistant.
Terracotta- You probably know this type through pots and planters. They are less durable than the others on this list and need regular sealing to ward off stains.
Flexible, durable, and versatile, that's what tile floors are. As mentioned earlier, you can virtually print any design and color you want plus they are easier to clean and maintain. On the downside, tile flooring are cold to the feet and make the clicking of your heels and tapping of your shoes sound louder.
Linoleum flooring
Joining the group of resilient flooring, linoleum flooring have been used inside households since the 1880s, but are only made widely available during the 1940s. They don't stray far away from vinyl flooring when it comes to strength and durability, however, their only difference is that they are made from natural materials like cork powder and linseed oil.
And just like vinyl flooring, they are also available in tiles, laminated planks, or sheets which can last for years if the upkeep is well.
Slowly, linoleum flooring are crawling back into the market as an alternative to vinyl tiles because of their more eco-friendly approach.
Natural stone
Real or natural stone flooring is one of the most expensive flooring options out in the market. They can give any living space an instant breath of luxury and style. If you are looking for a long-term flooring solution then you might want to consider this type of flooring.
Albeit costly, stone tiles are guaranteed to upscale the resale value of your home when installed correctly, so it's still a win-win situation for you. Some options you have include marble, granite, limestone, and slate.
Flooring floors
These are just some of the common flooring options you can see in the market. As time progresses, more and more variations have started to emerge such as cork flooring, laminate flooring, reclaimed wood flooring, and rubber flooring that offer the same benefits and advantages. Whatever your chosen flooring will be, it is important to pick out the type that checks all the boxes on your list: room location, durability, design and aesthetics, and most important of all, your budget.
---
Looking for an affordable property? Contact us today
A lot of Filipinos dream of owning their first apartment or house and lot. With today's booming real estate opportunities, there are so many options to choose from.
Here at Vistaland International, we have a roster of affordable property listings from several locations across the country. Whether you're looking for a place to live in Manila, Cebu, Davao and etc, we've got you covered. So contact our real estate agents today!
Vistaland International was primarily created to bring OFW closer to their dream of finally acquiring a home in the Philippines. And with the rising cost of living in the country, OFWs and their families are looking for ways to earn extra cash flow to support their daily needs. Luckily, you can also join the global network of Vistaland International as a real estate professional and earn a commission!
Vistaland International Marketing, Inc. (VIMI) is the international marketing division of Vista Land. Aiming to provide OFWs and migrant Filipinos a home in the Philippines, VIMI has established long-lasting relationships with brokers and clients around the world.
Get started with your property investments! Contact us today and follow our social media accounts: Facebook, YouTube, Twitter, Instagram, and LinkedIn.