For some, Cavite is known for its rich contribution to Philippine history. As we all know, it is the birthplace of the country's first president, Emilio Aguinaldo. It also served as a backdrop of the declaration of the Philippine Independence in 1898.
Today, Cavite stands as one of the investment and tourist hotspots in the country. Its close proximity to Metro Manila makes it an apple-of-the-eye for investors and property-seekers. Some even decided to stay in its lush greeneries for good by investing in an affordable house and lot or condominium. And with the various historical landmarks and natural attractions littered in the province, tourists flock into the area for a quick getaway trip on the weekends.
Related Read: Why is Cavite a Good Place to Live?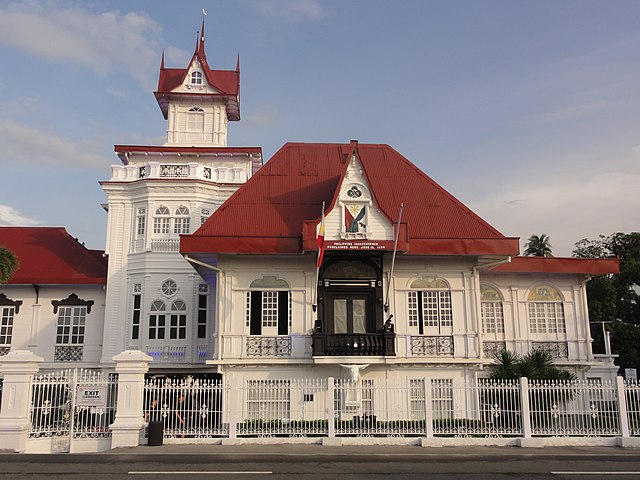 However, beyond the modern-day developments and rising tourist traps lies a province teeming with history and culture.
Let's take a look at Cavite's diverse range of culinary delights that reflect its rich history and cultural heritage. From savory dishes to sweet treats, there are plenty of mouth-watering delicacies and cuisines to try in Cavite.
Cavite Province Delicacies
The province of Cavite also served as a port during the Manila Galleon Trade. This role had a great influence in the food they serve as well as the dialect spoken by the locals.
Bibingkoy
Taking a shopping trip to Cavite's Public Market? Make sure to stop by at Aling Ika's Carinderia and get yourself a nice serving of Bibingkoy. Made from glutinous rice dumplings filled with sweetened boiled monggo beans, Bibingkoy is a popular delicacy which can only be found in the province of Cavite.
What sets Aling Ika's Bibingkoy apart from others is the use of freshly grated coconut meat, which gives the dish a rich and creamy texture. The dessert is also flavored with a unique combination of pandan leaves, coconut cream, sago, and jackfruit, giving it a distinct aroma and taste.
Tamales
One thing is for sure: Cavitenos love their tamales. This savory and peppery version of the Mexican kakanin is usually served during Noche Buena or Media Noche.
Unlike its Mexican counterpart which is made from corn dough and steamed in a corn husk, Cavite's version is made up of layers of wonders. First, the dough is mixed with crushed peanuts, rice flour, and achuete. It is then steamed with added pork, chicken, hard boiled eggs and garbanzos (chickpeas.) Multiple layers of banana leaves enclose this kakanin before being steamed once again.
Unwrap this savory delicacy which can be enjoyed with rice or pandesal.
If you want to have a taste of the authentic Tamales from Cavite, Robinson's Tamales is the place to go. Ellen Guevarra Orence and Florencio 'Boy' Robinson have been carrying on the family heritage of creating tamales using the recipe and method Robinson learned from his mother.
Pancit Puso
If there's one popular thing that the Chinese have contributed to our Filipino culture, it is the pancit. Thanks to the Chinese merchants that settled down in the area, we can now enjoy this tasty dish called Pancit Puso.
Also called Pancit de Carajay, Pancit puso is your typical sotanghon guisado. But instead of using calamansi as their condiment, they replace the citrus with puso ng saging (banana blossom) boiled in vinegar.
Aside from that, other toppings such as chicharon, hard boiled eggs, shrimp, and even chorizo are added.
Pancit Pusit
Pancit pusit is another popular pancit dish in Cavite wherein the sotanghon noodles are coated with squid ink– the reason why this dish has a black hue. Oozing with sea flavor, squid serves as its main meat instead of your usual chicken or pork. To balance out the salty and briny taste of the noodles, kinchay and kamias were added on top.
And just like the typical pancit, pancit pusit also comes with a variety of garnishes and other toppings such as spring onions, crushed pork skin, celery, and the perfect pancit partner, calamansi.
Quesillo and Salakot: The Perfect Duo
What's a trip to Cavite without having to taste the mild, fresh flavors of kesong puti? Locally known as quesillo, this kesong puti is made from fresh Carabao milk , which is abundant in General Trias Cavite.
And while you're at it, use quesillo as a spread for your salakot. This soft bread is sold by Dizon's bakery in Cavite City. This bakeshop has been baking and firing pugons since the 1930s.
The salty-sweet blend of quesillo and the softness of salakot bread makes this duo the perfect merienda!
Calandracas
Complete your Cavite food trip by stopping at Calle Real in Tanza, where you can taste the soupy vegetable dish called calandracas.
Also spelled as Kalandrakas, this soup was served during wakes as it combines everything the neighbors and friends have brought for the grieving family, which usually consists of fruits and vegetables.
Authentic calandracas use bones from pork, beef, and ham in addition to chicken, which contributes to the broth's thickness and flavor. The calandracas as it is prepared and sold today is far less tasty and complex than what was previously on the market.
This delectable food is available at Calle Real Restaurant. The humble diner is housed in a 1920s house, one of many pre-war homes that line this small street, each older than the one before it.
Puchon
Cavite's "puchon" (pugon-cooked lechon) is a flavorful and succulent dish that is well-loved by locals and visitors alike. Puchon is a roasted pig dish that is often served during special occasions and celebrations. What sets Cavite's puchon apart is the unique blend of spices used in the preparation, which includes garlic, onion, bay leaves, and lemongrass.
The pig is slowly roasted until the skin is crispy and golden brown, while the meat remains moist and tender. Puchon is often served with a tangy and savory sauce made from vinegar, soy sauce, and spices, which perfectly complements the rich flavors of the roasted pig. If you're in Cavite, make sure to try this delectable dish and experience the delicious flavors that it has to offer.
Cavite Delicacies: Delighting Palates
Cavite's cuisine is a treasure trove of flavors waiting to be explored. From the savory pancit dishes to delectable sweets and treats, Cavite's culinary scene has something to excite your palates.
With its unique blend of Spanish, Chinese, and Filipino influences, Cavite's dishes offer a taste of history and culture in every bite. So, if you find yourself in this province, make sure to indulge in its many delicacies and savor the rich flavors that it has to offer.