When looking for places to retire, Taguig City is one of the top choices for homebuyers and property seekers. It's convenient location coupled with commercial establishments offering the modern city lifestyle makes it extremely attractive to investors.
Taguig City offers a wide array of benefits for people from all walks of life. That's why a lot of people prefer to invest or move in properties located within this lifestyle district. It is more than just tall buildings and busy roads. Come and dive through this magnificent city and discover all the best reasons why you should retire in Taguig City!
Overseas Filipino Workers (OFWs) looking for the perfect place to retire in the midst of urban cities can find their solace and haven in the bustling city of Taguig. Find out the reasons why Taguig City is one of the perfect places to retire for OFWs!
Is Taguig a Good Place to Live?
Accessibility and Location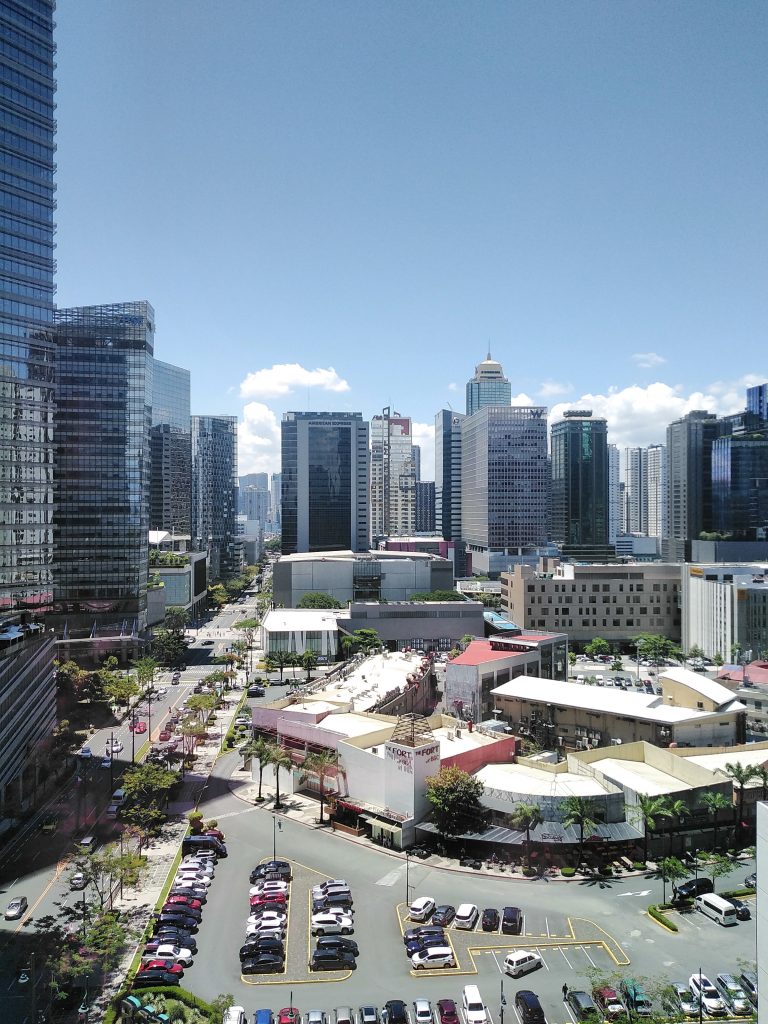 Taguig City is one of the major business districts in the Philippines. Here, you can find a huge concentration of malls and commercial establishments, hospitals, and educational institutions.
From world class hospitals like St. Luke's Medical Center to five star hotels like the Grand Hyatt Manila, Shangri-La at the Fort, and Ascott Bonifacio Global City Manila, you will never run up of entertainment options.
Aside from renowed hospitals and hotels, Taguig City also holds a collection of prestigious universities and international schools providing high quality education. Among of which are British School Manila, Korena International School Philippines, MINT College, and Chinese International School Manila.
Wanting to splurge as a way to reward yourself after a long hard work? Finding where you can buy your home essentials? You can do both of them here at Taguig City!
Choose from the wide array of high end retail malls like the Venice Grand Canal Mall, SM Aura Premier, Uptown Mall, Bonifacio High Street, and Market! Market!
And the best thing of all? Living in Taguig City allows easy access to other areas through major highways and roads. You can easily connect to Metro Manila, Quezon City, Makati City, Eastwood City, Ortigas and other central business districts.
Rising Investment Hub
Taguig City is also home to various local and multinational corporations like Facebook Philippines, Google Philippines, Coca Cola Beverages Philippines, HSBC, Unilever Philippines, JP Morgan Chase, Globe Telecom, and Accenture.
Companies from various fields like BPO, finance, information technology, telecommunication, news media, and others headquarters in Taguig as well.
There's no wonder why Taguig City is one of the top economic hubs in the country, providing endless opportunities not only for local but also to foreign visitors and investors.
Stunning City Design
Taguig City is not only an urban jungle of endless opportunities, but also a reflection of state-of-the art craftsmanship and meticulous architecture.
Local and foreign visitors flock to the city to witness firsthand the stunning architecture design. This can be attributed to its top notch urban planning strategy, the streets and skylines of Taguig City are well maintained, surpassing high standards.
It is evident in the power lines, piping, and gas lines buried underground. Given that the Philippines is prone to flooding during the rainy season, essential measures are also conducted to keep the city flood-free. Traffic congestion as well as proper waste management is also observed, something that you will truly appreciate as a resident of the city.
Friendly Locals
If you're still having qualms about living in Taguig, do remember that Filipino are known globally for their hospitality. Some expats' account commend the ease of adjustment in living in the Philippines because of the locals friendliness. The wide smiles and open arms of Filipinos made it easy for them to adjust and became part of the community. Not forgetting the fact that Filipinos are also good in speaking English, communicating with won't surely become a problem.
So, if you are an OFW planning to retire in the Philippines, don't hesitate to add Taguig City as one of your destination options.
Wide array of property options
Taguig City offers a plethora of condominium and apartment options suitable for various budgets and preferences. Whether you are looking for a luxury high-rise with top-notch amenities or a more affordable mid-range unit, you can find numerous options that cater to different lifestyles and needs.
Aside from that, Taguig City is also home to several gated communities and subdivisions, providing a quieter and more exclusive living environment. These areas often feature well-designed houses with spacious interiors, landscaped gardens, and 24/7 security. They are ideal for OFWs who prioritize privacy and a family-friendly atmosphere.
Final Takeaway
Given all the advantages stated above, Taguig City is one of the booming real estate investment hub in the metropolis. Its convenient location added with world class facilities and amenities makes it appealing to the eyes of investors as the next residential haven.
It has become a premier destination for real estate investment. The city is home to thriving business districts and other future developments, attracting multinational corporations, startups, and BPO companies. This influx of businesses creates a strong demand for residential and commercial properties, offering OFWs excellent opportunities for rental income and capital appreciation. Additionally, Taguig City's infrastructure development, including improved connectivity and transportation networks, enhances the accessibility and convenience of the area, making it an ideal place for OFWs to invest.
Moreover, Taguig City offers a vibrant and dynamic lifestyle that caters to diverse interests. The city boasts world-class shopping centers, high-end restaurants, cultural attractions, and recreational facilities. The presence of parks, green spaces, and waterfront promenades further adds to the city's appeal.
Planning to live in Taguig? Let Vista Land International help you in choosing the best property that suits your lifestyle and needs! With our wide array of houses and condominium units from the Philippines' top housing and condo developers, you are sure to experience the luxurious life Taguig City offers.
Talk to one of our agents now!