Nowadays, home owners have been investing in smart homes because it saves time, money, and energy to do everyday chores, even when you're on the go! Whether you live around Metro Manila or in provinces such as Cebu City, you'd see that a lot of quarantine facilities, pre engineered buildings, prefab homes, prefab warehouses, flatpack container houses, and residential properties invested a lot for convenience, security, and versatility, especially if you're an OFW who is out and about while keeping your family and loved ones safe and sound in the Philippines.
What's more is that you can enjoy a stress-free lifestyle because all you need is an internet connection, a mobile device or a computer, and a few buttons to get things done!
If you're hesitating to convert your ordinary home into a smart home, here are the things that you can find in a smart home that you can invest in and some of the best reasons why smart homes for Filipino families are the smart choice.
What is a Smart Home?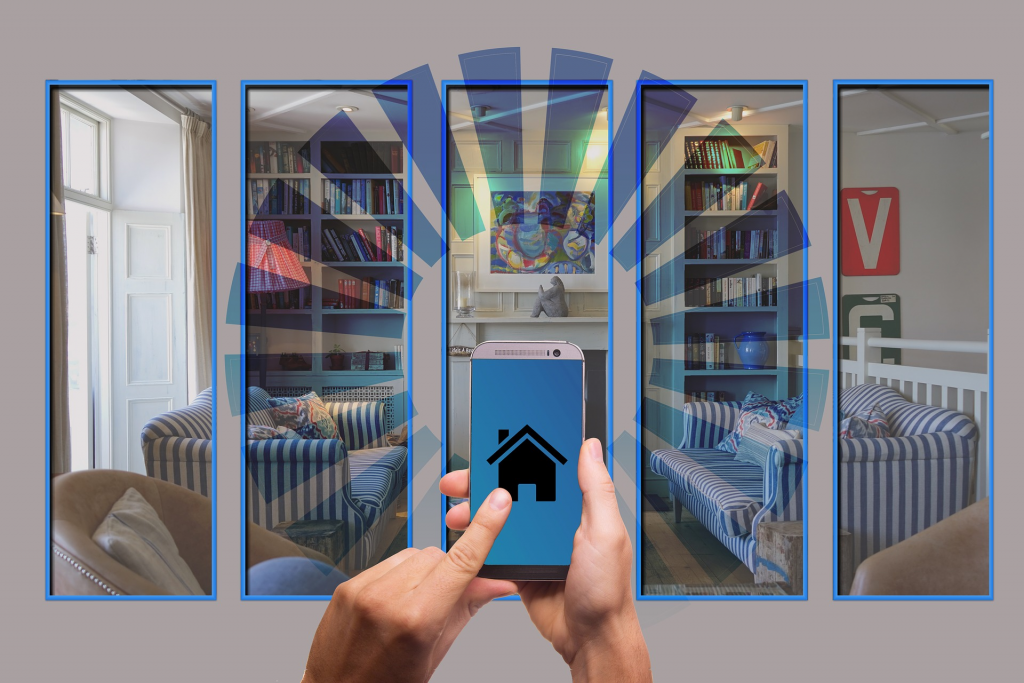 A smart home is built with a bunch of automation systems that allow people to control lighting, security, entertainment, and many more via Internet connection. Imagine closing and opening your doors, windows, and curtains, switching on and off appliances, dimming the lights, adjusting interior temperatures, and many other things that you can do with just a few buttons or clicks with your mobile device or a computer anywhere, anytime! They're also integrating A. I to add smart detections and pattern recognitions for the optimization of consumption so that you can make the most out of your smart home.
Features of a Smart Home
Smart Energy Consumption
Having a smart system that tracks and optimizes your energy consumption has various benefits for home automation. It not only adds sustainability to your typical energy consumption, but it's also efficient to help you save on energy costs, which makes your bills more affordable! It's the perfect solution for you to save more money, more time, your sanity, and the environment, and everything is a win-win situation!
Security System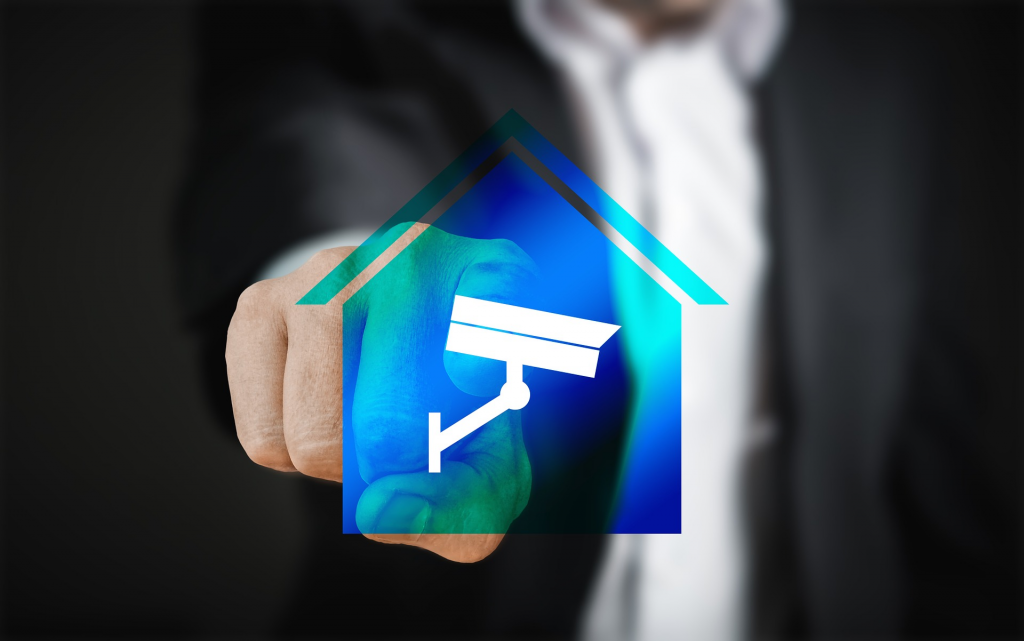 Having home security systems are one thing to keep you and your haven safe, but having automatic security systems for home automation safety is another to keep your home extra secured and safe from any suspicious activity from happening. They also notify you whenever something is about to happen whether you're away or just in another part of the house and they also let your respective authority know how to make your home, family, and loved ones safe.
Smoke Detection and Alerts
Unlike traditional home alarms and smoke detectors, timely ones can help you feel safe significantly with automatic sprinklers when there's a fire and it'll also help you to evacuate safely without compromising you and your loved ones to safety and to contact your local fire department or authorities to resolve any fire or smoke related problems.
Home Automation
The last thing you'll need is overall home automation, which allows you to control electrical appliances, entertainment, lighting, and many more remotely to add efficiency to your schedule. Your system will shut off the lights at night and the appliances that you don't use, so you don't have to worry about wasting your energy consumption.
Why should OFWs invest in a smart home?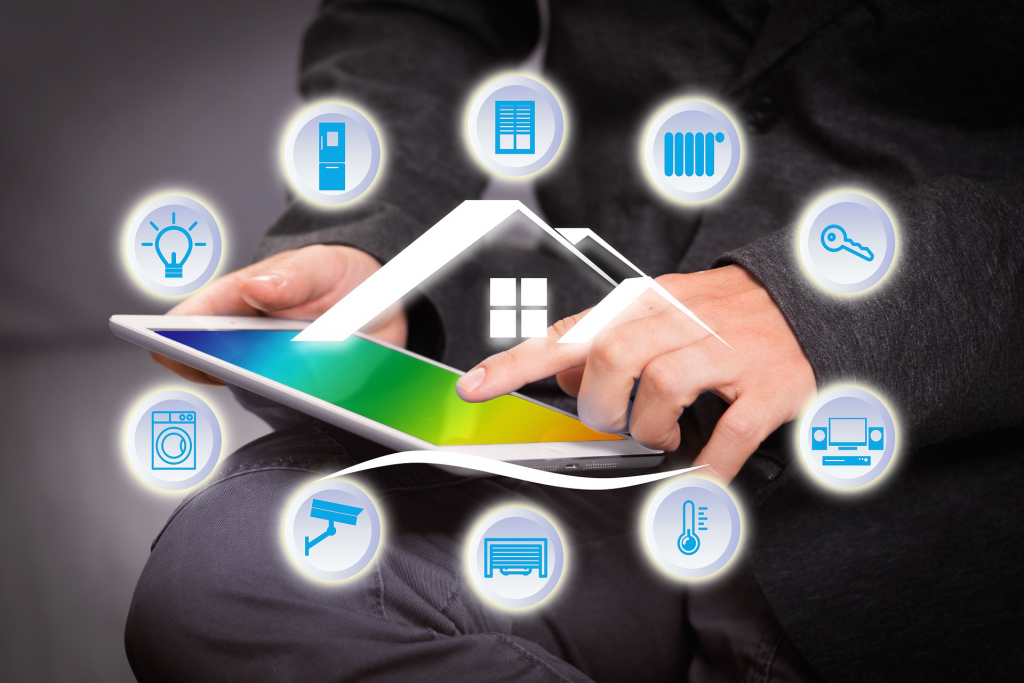 Interconnectivity
Linking your home and all of its devices and appliances can improve a home's productivity and integrating these adds convenience to an array of homebound systems. It enables users to manage and monitor thermostats, review security footage, work on their indoor and outdoor lights, and many more without leaving your workplace or having anxiety while you're on vacation — or even in your room. This also saves money on utility bills and other household costs, so it's a win for your financial stability!
Increased Safety and Real-Time Surveillance
Homeowners can know exactly what happened and receive real-time alerts on any suspicious activity thanks to smart home technology, real-time surveillance, and monitoring. This includes alarm systems and security cameras, checking that your kids go out and arrive safely after a long day, and to check on your pet if it's behaving properly. You'll also have access to alerts that are provided for you, emergency personnel, and local first responders whether you're at home or away, making emergencies quicker to answer and take action.
Energy and Utilities Management
Pre – programming your lights and thermostats to a specific temperature during certain times of the day cuts down your energy wastes while living a comfortable lifestyle. But like we said, it saves your utility bills and energy costs, making it a financial win for you. You should install some smart outlets to auto-shutoff and turn on electrical appliances and devices when not in use or at certain times, and you can consider switching from normal LED bulbs to smart LED ones so that you can turn them on and off for convenience and security (and to prank people to scare them off with the technology you have).
Remote Monitoring
Smart homes can be managed anytime, anywhere through remote monitoring, which enables real-time check-ins on various aspects of your home and property with your mobile device or computer. We know that it's hard to quantify the meaning of the security levels to users, but the definition of true comfort is that they're living comfortably and they're safe from potential threats in the near future, and it's an invaluable thing that isn't too much to ask.
Customized Preferences and Settings
Home automation installation can be a bit intimidating at first, but it can be enjoyable once you customize your settings and create your preferences to your needs and wants. Your smart products can be adjusted to any way you like them, and you can set some "rules" when it comes to lighting, turning music on, setting temperatures, and many more to make your living space more comfortable. Smart sprinklers are another good idea. You can customize its activity based on sunlight patterns and the types of plants you have so that you don't have to worry about watering your plants while you're away.
A Smart and Futuristic Choice For An Easy Life
Investing in a smarthouse or making your abode into a smart one can be tricky at first, especially if it's your first time setting up smart appliances and smart home security systems. But with the help of some professionals and a tweak of your settings, you can experience a futuristic smart home with the electronics that you have, a phone or computer to control a few things, and you have a vision that was made into a reality with just a few buttons to press or click.
When it comes to upgrading your home into a smarthouse, you need to decide first what's best for your loved ones and your home so that your home automation such as the ones in your dining area, bedroom, and living room will become easier to talk about. How you control your smart home is the next thing you have to consider so that you can enjoy the most out of your smart living space and be protected from house threats such as vandalism, burglaries, and many more that can happen. Security should never be something to ask, so you should step up your home game to the next level when it comes to safety and convenience.
If this article has helped you decide about the smart home installation, then this is your sign to definitely upgrade your humble abode into a smart one.
---
Looking for an affordable property? Contact us today
A lot of Filipinos dream of owning their first apartment or house and lot. With today's booming real estate opportunities, there are so many options to choose from.
Here at Vistaland International, we have a roster of affordable property listings from several locations across the country. Whether you're looking for a place to live in Manila, Cebu, Davao and etc, we've got you covered. So contact our real estate agents today!
Vistaland International was primarily created to bring OFW closer to their dream of finally acquiring a home in the Philippines. And with the rising cost of living in the country, OFWs and their families are looking for ways to earn extra cash flow to support their daily needs. Luckily, you can also join the global network of Vistaland International as a real estate professional and earn a commission!