Living within the heart of central business districts and progressive cities like Metro Manila and Quezon City offers a wide array of benefits. From business opportunities, career growth, and portfolio diversification, properties located in the metropolis have always been in demand for real estate investors. However, with the pros comes also the cons. Some of the disadvantages of living within the city include noise pollution, densely populated neighborhoods, and higher crime rates, among others.
The recent pandemic has highlighted the interest of investors to seek properties along the boundary of metropolis. In an internal survey conducted by Inquirer.net, more than 80% of the respondents revealed that they were contemplating moving into the suburbs as Metro Manila became 'too crowded' during the pandemic.
With that being said, provinces like Laguna, Batangas, and Cavite are slowly becoming real estate hotspots for those who are seeking residential properties south of Metro Manila. Driving upwards, provinces such as Bulacan and Pampanga are some of the best options. These provinces sitting along the boundaries bring them closer to nature and relaxation while still being at arm's reach from their work or school.
Related Read: Why Is Cavite A Good Place to Live?
In this article, we will highlight Pampanga, uncover the investment potentials it holds, and discover why the next central business district can rise in the province.
Discovering Pampanga
Pampanga is a province located in Region 3 in Central Luzon composed of 4 congressional districts, 3 cities, and 19 municipalities. It is bounded by Tarlac and Nueva Ecija in the north, Bataan in the southwest, Zambales in the west, and Bulacan in the east. Pampanga is widely known as the 'Culinary Capital of the Philippines,' and is a seat of cultural and historical landmarks in Northern Luzon.
Mount Arayat is undeniably the most famous attraction in Pampanga. This stratovolcano is located at Arayat, Pampanga and has been one of the popular hiking destinations in Central Luzon. Aside from that, other popular spots in the province include Museo de Bacolor (Sacred Memorabilia of Bacolor) located at Bacolor, Pampanga, the Death March Marker (San Fernando City), and Kamikaze Shrine (Mabalacat).
In addition, Pampanga is also home to various writers, national artists, chefs, and prominent figures that contributed to Philippine history and culture. Among them are Jose Abad Santos, the former chief justice of the Philippines, international artist Lea Salonga, and historian Ambeth Ocampo.
Why Invest in Pampanga?
In a report published by real estate management firm Colliers, the influx of real estate property developments strengthens Pampanga as one of the booming investment hotspots in Central and Northern Luzon.
"Pampanga has long been a preferred property investment destination north of Metro Manila. The entry of national developers over the past decade redefined the province's property landscape. We see Pampanga benefiting from the reopening of the country's economy. Massive infrastructure investments should also solidify Pampanga's attractiveness as a residential hub," says Joey Roi Bondoc, Collier's Associate Director of Research.
Planning to move outside of Metro Manila? Check out the reasons why you should buy a house and lot or condominium property in Pampanga!
Rich Cultural Heritage
If you're a fan of ancestral houses, then you'll surely love living here in Pampanga. The province has a generous collection of old and heritage houses that stands proudly up to this day. If you want to walk down the memory lane and capture Pampanga how it was centuries ago, take time to visit Lazatin House (City of San Fernando), Bale Matua (Angeles City), Old Pamintuan Residence (Angeles City), Henson-Hizon House (City of San Fernando), and Dayrit-Cuyugan House (San Fernando City).
Explore other cultural sites in the province like Museo Ning Angeles, The Sunken Shrine of Our Lady of Lourdes of Cabetican, and Museo de Bacolor (Sacred Memorabilia of Bacolor).
A Plethora of Cuisines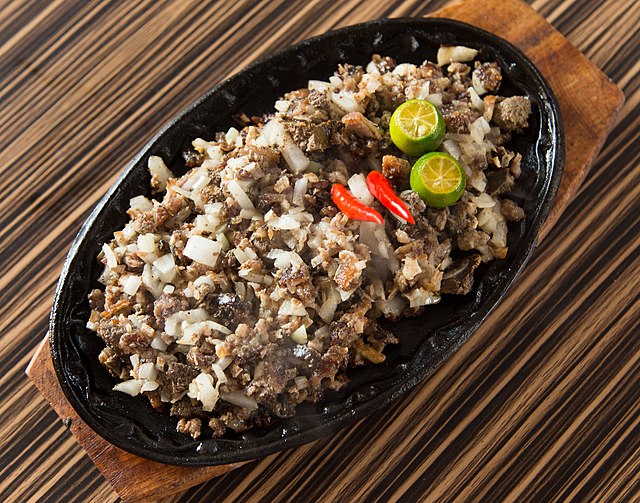 Aside from historical landmarks, Pampanga also has a plethora of delicacies and cuisines that will surely make someone's mouth water and tummy full, earning the title Culinary Capital of the Philippines.
Living in Pampanga means you get to taste the province's local cuisine and delicacies like sisig (Angeles City is regarded as the 'Sisig Capital of the Philippines'), stuffed frog (locally known as Betute Tagak), Bulanglang or Pork Guava Soup, and Kamaru (Fried crickets).
Accessibility
One of the best reasons why you should invest in pampanga is that it is just two hours away from Metro Manila. And with the completion of Metro Manila Skyway 3, access in and out of the province will become easier and faster.
In addition, Pampanga is easy to reach via major networks like North Luzon Expressway (NLEX), Subic Clark Tarlac Expressway (SCTEX), McArthur Highway, and the Jose Abad Santos Avenue, paving fluid mobility whether you are coming from the North or South.
The expansion of the Clark International Airport and the completion of Manila-Clark Railway in 2024 foresee an improved connectivity within the neighboring provinces and cities. Colliers emphasized that buying properties near public projects raises the property value of investments, highlighting key cities like Angeles, Mabalacat, and San Fernando.
Booming Tourism Industry and Attractions
Pampanga is also hailed as the 'Christmas Capital of the Philippines.' Locals and tourists gather and enjoy the display of twinkling lights and enormous lanterns being displayed at the annual Giant Lantern Festival held at the City of San Fernando.
Other attractions like the Clark Hot Air Balloon Festival, Fiestang Tugak (Frog Festival), Sinukwan Festival, and the San Pedro Cutud Lenten Rites also serve as tourist magnets for the province.
When it comes to attractions, Pampanga also has a lot to offer. Looking for some fun under the sun? Head on to Aqua Planet, Asia's largest waterpark. Bond with animals at the Zoocobia Fun Zoo Theme Park or learn something about the largest reptiles that ever walked on earth in Dinosaur Island. Finding a place to unwind and relieve stress? Let Paradise Ranch in Clark take care of that!
Rising Investment and Business Hub
Pampanga's economy thrives in agribusiness, industrial, and tourism industries. They pride themselves in producing high-quality livestocks, fruits & vegetables, and other agricultural products. In recent years, local and foreign investors have been flocking to the province, capitalizing on the investment and business potential it holds.
It is dubbed as the 'Philippines Next Economic Seat' as the so called Pampanga Golden Triangle (Angeles City, San Fernando, Mabalacat) continues to attract local and foreign investors. Various industrial factories, shopping malls, commercial areas, hotels and resorts, and even residential properties started to rise within these three cities, furthering the province's economic growth and providing more job opportunities for the locals.
Angeles City, in particular, has been considered as the business and financial core of the province as it houses several major infrastructure developments. Business Process Outsourcing companies are eyeing to tap into Pampanga as one of the emerging BPO locations in the country.