Why invest in Nueva Ecija?
Investing in real estate is a great way to achieve financial freedom through rental properties that generative monthly passive income. Aside from, it is also a great way to widen your investment portfolio. When it comes to budding real estate investors, real estate is one of the safest to venture due to its low risk, high reward characteristics.
Now, another integral part of real estate investing is the location of the property itself. As we have mentioned numerous times in our previous blogs, location is extremely crucial as it will determine the appreciation value of your property as well as the quality of life you're going to have the moment you settle in.
Today, we will highlight another location in the Philippine archipelago that boasts abundant agricultural investment opportunities– the province of Nueva Ecija.
Nueva Ecija: The Rice Granary of the Philippines
Blessed with vast farmlands, favorable weather and climate suited for rice planting, and nutrient-rich soil, it's no wonder why Nueva Ecija province earned the fitting moniker. This landlocked province is the one of the major producers of rice and other rootcrops distributed to various parts of the Philippines.
Located in the Central Luzon Region, Nueva Ecija is bordered by provinces of Bulacan, Pampanga, Pangasinan, Tarlac, Nueva Vizcaya, and Aurora. Its capital city is Palayan City while Cabanatuan City holds the title as its former capital.
Why Invest in Nueva Ecija?
Wake up to stunning landscapes
Being mainly an agricultural province, Nueva Ecija boasts of sprawling scenic landscapes of rice plantations and picturesque rolling hills. If you are getting tired living within the urban jungle of Metro Manila, you can find refuge in the comforting arms of provinces in the countryside like Nueva Ecija.
Everyday, you'll wake up to the greenery lining up paths and roads paired with the refreshing scent of morning dew. Take your morning walk or jog without the rush as you listen to bird happily chirping nearby. Living in the suburbs like Nueva Ecija lets you escape the fast-paced life in the city while appreciating nature's beauty.
High quality education is easily accessible
Nueva Ecija hosts a collections of schools for all levels. Some of them are Central Luzon State University (CLSU), Wesleyan University-Philippines, PHINMA Araullo University, Cesar Vergara Elementary, Cabanatuan Adventist Elementary School, Christian Faith Montessori, Polytechnic University of the Philippines (Nueva Ecija Campus), College of the Immaculate Conception, and AMA Computer Colleges.
Education is highly regarded in the Philippines, and it is one of the important factors that parents consider when choosing the location of their homes. Here at Nueva Ecija, parents are assured they can find the perfect educational institution for their children.
Abundant natural resources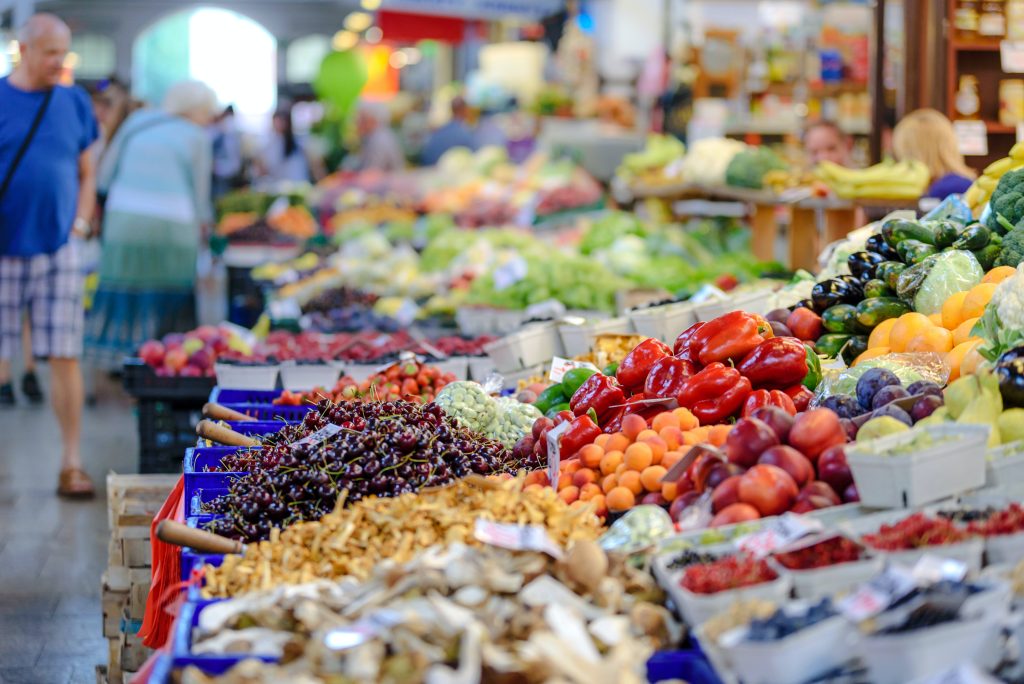 Nueva ecija not only boast abundant rice resources, but is also rich other farm to table goods such as fruits, vegetables, meat & poultry, as well as dairy products. Mainly an agricultural province, the province is blessed with abudant natural resources that are comparatively cheaper.
Booming infrastructure projects
With various infrastructure projects set to rise and complete in Nueva Ecija, going in and out of the province to other major cities will be easier, faster, and more convenient. Motorists can find more alternative routes and traverse through wider roads to reach their destination.
The Central Luzon Link Expressway (CLLEx) is a mega-infrastructure project that connects Nueva Ecija to Tarlac province. A great addition to existing expressways such as North Luzon Expressway (NLEX) and Subic-Clark-Tarlac Expressway (SCTEX), this road project improves connectivity in the province, traversing from Cabanatuan City to San Jose City, Nueva Ecija. It is expected to cut the travel time from 70 minutes to just 20 minutes.
Aside from these, floor control structures within the province were also reinforced, particularly in the towns of General Tinio and San Leonardo, since the province heavily relies on agirculture for local economic growth.
Get closer to nature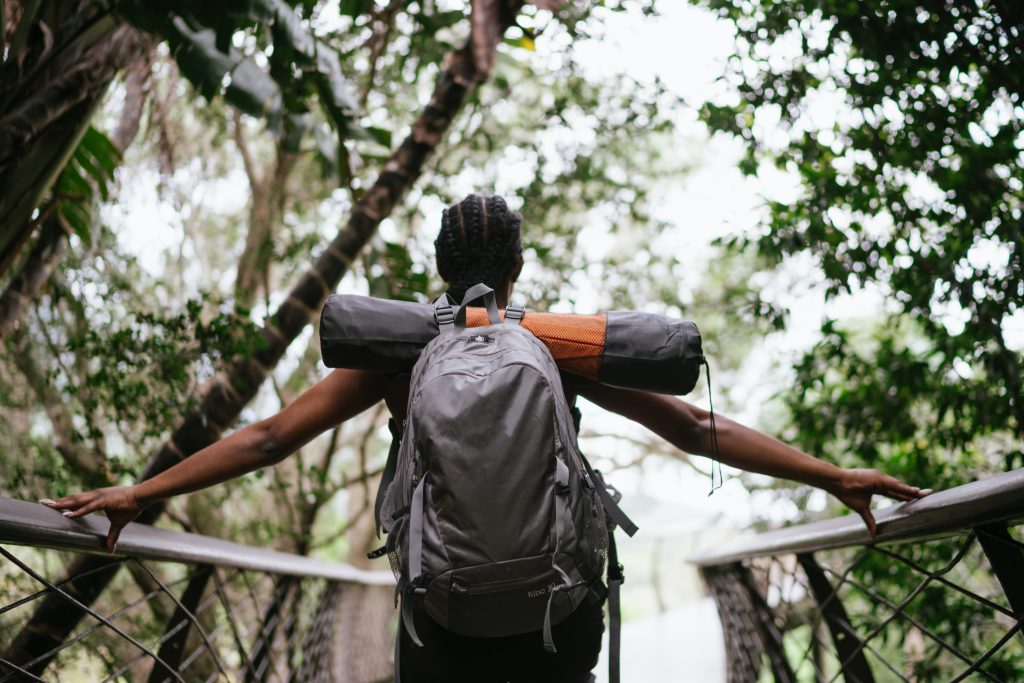 Outdoor lovers and nature enthusiasts will surely appreciate living in Nueva Ecija. Just a few steps outside your home and you will be greeted by the vast greenery and stunning wonders of the province. Be captivated in various tourist spots and nature attractions in the province such as the Minalungao National Park, Pantabangan Dam and Reservoir, Gabaldon Falls, Philippine Carabao Center, and The Dalton Pass.
Fun and electrifying festivals
Of course, Nueva Ecija doesn't come short when it comes to fun and electrifying festivals. Hop into the vibrant festivity and celebration at the Taong Putik Festival, Mais Festival, Araquio Festival, and many more!
Lower Cost of Living
Nueva Ecija has significantly lower cost of living compared to cities in the national capital region. Basic food items like rice and vegetables are more readily available and affordable, which contributes to lower living costs. Residents also spend less on transportation thanks to the improved connectivity that decongested the roads, resulting to less traffic.
Invest in Affordable House and Lot here at Lumina Cabanatuan!
Planning to settle down in the lovely province of Nueva Ecija? Let Vista Land International help you with that! Proudly carrying the brands of the Philippines' largest intergrated property developer, Vista Land International welcomes you to our amazing communities in Nueva Ecija: Camella Nueva Ecija and Lumina Cabanatuan!
Camella Nueva Ecija is a master-planned residential community located at E. Vergara Highway, Sta. Arcadia, Cabanatuan City that offers residential units within a secured and safe community. Camella Nueva Ecija is a great option for families and individuals who are looking for a home in a safe and convenient location. The community offers a variety of housing options to choose from, as well as a number of amenities to make life comfortable for residents.
On the other hand, Lumina Cabanatuan is an affordable housing development project located in Brgy. Valle Cruz, Cabanatuan City, Nueva Ecija. It is a 15-hectare project that consists of 2,155 units of rowhouses, townhouses, duplexes, and single firewall home units. This exclusive subdivision is strategically situated near schools, malls, terminals, churches, and business establishments. It is also easily accessible to major highways, making it convenient for residents to travel to and from the city.
If you want to know more about our affordable house and lot offerings here at Camella Nueva Ecija and Lumina Cabanatuan, feel free to send us a message via our live chat. You can also send your queries or ask for the latest inventories through our contact form. Start investing today!
Final Takeaway
Living in Nueva Ecija is an appealing choice for various reasons. From its strategic location in the heart of Central Luzon makes that it an ideal hub for various industries and businesses, to boasting excellent transportation links, with major road networks and highways connecting it to nearby provinces and Metro Manila. This geographical advantage allows investors to tap into a diverse market, facilitating the movement of goods and services.
Additionally, the serene rural environment, with its picturesque rice fields and rolling hills, provides a welcome contrast to the stresses of urban life. This setting is particularly attractive to individuals and families seeking a peaceful and tranquil living experience. Nueva Ecija's scenic landscapes and abundance of natural beauty also make it an ideal place for those who appreciate outdoor activities, such as hiking, picnicking, or simply enjoying the calming influence of nature.
And last but not the least, Nueva Ecija provides a cost-effective living option for those who are budget-conscious. The province generally has a lower cost of living than major cities, which means housing, groceries, and daily expenses are more affordable. This can be especially advantageous for families looking to maximize their savings or individuals seeking to establish a stable and financially sustainable lifestyle.