Living in Metro Manila can be a fun and exciting experience with a vibrant atmosphere, diverse cultures, and endless opportunities for entertainment and recreation for some. You can easily discover hang out spots, newly-opened restos, and you have endless opportunities to socialize and have fun with various concert announcements.
But for other people, the fast-paced lifestyle in the city can be overwhelming and tiring. Added to that, long lines of traffic, air & noise pollution consistently plagues the busy streets of Metro. These inconveniences prompt other investors to look for properties on the outskirts of Manila.
Provinces in the Greater Manila Area (GMA) provide people relief from the rush of city life while still enjoying the conveniences of living in the outskirts of metropolis. And one of those provinces is Cavite.
Cavite: The Historical Capital of the Philippines
Dubbed as the Historical Capital of the Philippines, Cavite is known for its rich history and culture, as it played a significant role in the country's struggle for independence against Spanish colonial rule. Many historical sites and landmarks can be found in Cavite, including the Gen. Aguinaldo Shrine in Kawit, where Philippine independence was declared, and the Corregidor Island, a former military base during World War II.
Aside from that, Cavite is also known for its beautiful beaches and scenic countryside, making it a popular destination for tourists and travelers. Some of the must-visit sites include the Malibiclibic Falls, Mt. Pico de Loro, and the Tagaytay Ridge.
Cavite is one of the fastest growing and most industrialized provinces in the southern shores of Manila Bay. Although it is the second smallest province in the CALABARZON region, Cavite is filled-up to the brim with various career opportunities, and business growth. The expansion of the Greater Manila Area coupled with various infrastructure projects by the government slowly transformed this agricultural province into a booming industrial hub.
Why Invest in Cavite?
A stone's throw away from Metro Manila
Cavite is strategically located just south of Metro Manila, making it easily accessible to the country's capital and other key cities. It is also located near major ports and transportation hubs, which makes it an ideal location for businesses.
Access to the province is also made easier with major road networks such as Muntinlupa-Cavite Expressway (MCX), Manila-Cavite Expressway (CAVITEX), and the Cavite-Laguna Expressway (CALAX) connects Cavite to nearby urban areas like Manila, Makati, and Laguna.
Major Tourist Destination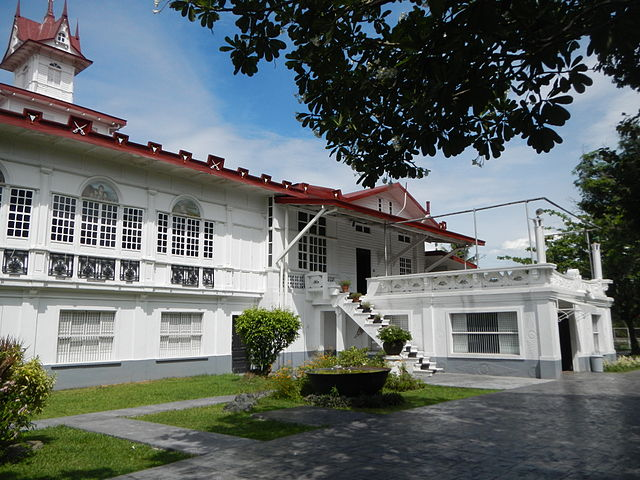 Gen. Aguinaldo Shrine; Photo credits from Wikimedia Commons
Cavite is home to several popular tourist destinations, including historical landmarks, beaches, and theme parks. This has created opportunities for businesses in the hospitality and tourism industries.
Whether you want to take a dive in the cool waters of the sea or appreciate the breathtaking views of nature while hiking, Cavite has got something in store for you!
Less Air Pollution
One of the reasons why people prefer to move into the suburbs like Cavite is because of the poor quality of air in Metro Manila. The large number of vehicles traveling the roads of Metro is one of the major sources of air pollutants in the city.
Various Infrastructure Projects
To improve accessibility, the government has launched different infrastructure projects in the province namely: Sangley Point International Airport (SPIA), Cavite-Tagaytay-Batangas Expressway (CBTEX), and the Bataan-Cavite Interlink Bridge. These ongoing constructions are expected to decongest the roads and reduce the travel time going in and out of Cavite.
Employment Opportunities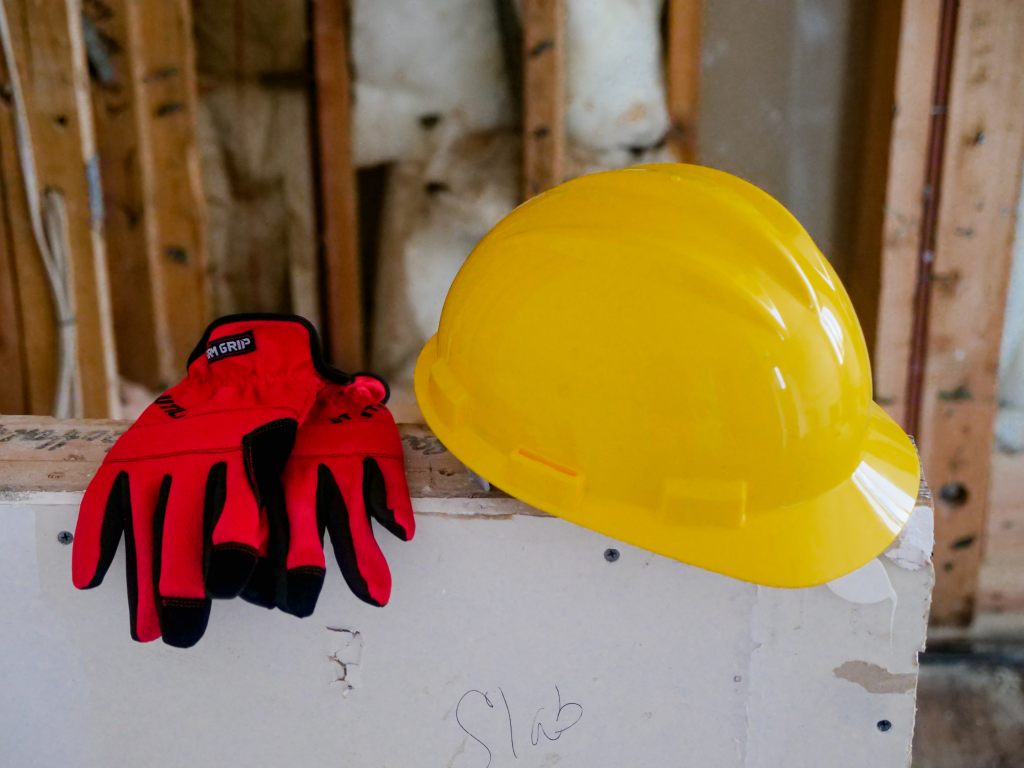 With more roads linking Cavite to other nearby urban areas, local and foreign companies will also start to flourish in the area. In return, this will create more employment opportunities for Cavite residents.
Also, Cavite is home to twelve economic zones and industrial parks. The PEC Industrial Park is the largest economic zone in Cavite. This 177-hectare industrial park provides employment opportunities to those living in cavite and nearby provinces. Moreover, the tourism industry in Cavite also boosts employment in the province.
Endless Shopping Malls and Entertainment Centers
Do you know that there are over 50 shopping malls and entertainment centers scattered in Cavite? This means that you don't have to travel all the way to the metro just to enjoy a day of leisure and recreational activities!
Spend the whole day eating and having fun with your family and friends inside major shopping mall chains such as Robinsons Malls, SM Supermall, Ayala Malls, and Vista Malls!
High Quality Education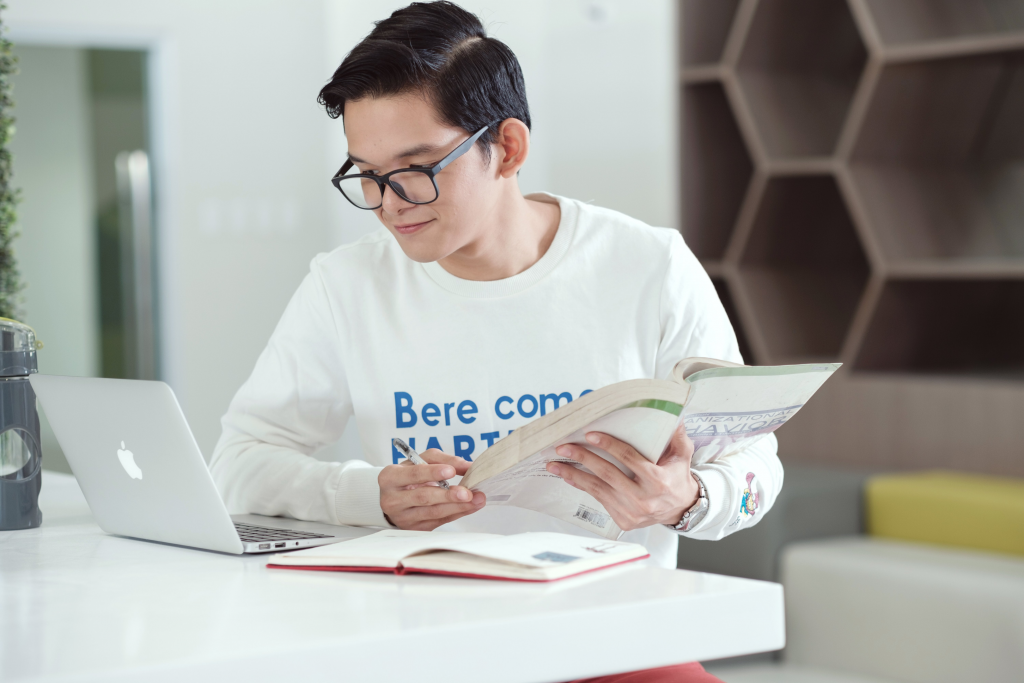 One of the main factors when choosing the location of your property is if there are nearby schools. Well, good news for parents as Cavite also houses some of the prestigious universities and educational institutions.
Particularly in Dasmarinas City, you can find the De La Salle Medical and Health Sciences Institute, Emilio Aguinaldo College, Technological University of the Philippines-Dasmariñas, and De La Salle University-Dasmariñas. It is the abundance of colleges and universities in Dasma that earned its moniker 'Cavite's University Capital.'
Outside Dasma, you can also find other schools such as the Polytechnic University of the Philippines-Maragondon, University of Perpetual Help, and the Lyceum of the Philippines University-Cavite.
Competitive Real Estate Market
The real estate market in Cavite is highly competitive, with a variety of options available for both commercial and residential properties. This makes it an attractive location for real estate investments.
Various residential and commercial townships from the country's reputable real estate developers started to emerge in Cavite. Looking for an affordable house and lot to purchase won't be a problem as you have endless options to choose from like Camella Homes, Lumina Homes, and Bria Homes. They also offer vertical townships that let you experience that hotel-like luxury living in the midst of the suburbs.
One prime example of exclusive vertical dwelling is The Meridian by Vista Estates, a mid-rise condominium tower overlooking the wonderful city of Bacoor. Highlighting the beauty of nature while emphasizing comfort, this residential tower prides in its open spaces, landscaped pocket gardens and resort-like amenities. It offers spacious units ranging from one bedroom and two bedroom units.
Investment Opportunity in the Suburbs
Wrapping up, investing in Cavite offers a wide range of benefits–from strategic location with easy access to Manila, tourist hotspot, to various career and business opportunities. If you are looking for a quick escape from the busy streets of Metro Manila without being too far away from your work or school, then Cavite is the perfect option for you!
Cavite provides the perfect blend of nature's comfort and the conveniences of a modern lifestyle. Littered with scenic views, stunning beaches, and historical sites, you won't run out of things to explore here in Cavite!
---
Looking for an affordable property? Contact us today
A lot of Filipinos dream of owning their first apartment or house and lot. With today's booming real estate opportunities, there are so many options to choose from.
Here at Vista Land International, we have a roster of affordable property listings from several locations across the country. Whether you're looking for a place to live in Manila, Cebu, Davao and etc, we've got you covered. So contact our real estate agents today!
Vista Land International was primarily created to bring OFW closer to their dream of finally acquiring a home in the Philippines. And with the rising cost of living in the country, OFWs and their families are looking for ways to earn extra cash flow to support their daily needs. Luckily, you can also join the global network of Vista Land International as a real estate professional and earn a commission!
Vista Land International Marketing, Inc. (VIMI) is the international marketing division of Vista Land. Aiming to provide OFWs and migrant Filipinos a home in the Philippines, VIMI has established long-lasting relationships with brokers and clients around the world.
Get started with your property investments! Contact us today and follow our social media accounts: Facebook, YouTube, Twitter, Instagram, and LinkedIn.