It's one of the smartest decisions when you buy an investment property. but it becomes a win-win when you gain passive income through tax breaks and equity gains when you do it right (and you might even think it's better than trading in the stock market). But it can be tricky when you aren't dealing with the right cards on the table, so you need to be strategic in choosing and buying an investment property while seeing market trends so that it doesn't get too tacky, especially with returns.
Don't worry if you're hearing this for the first time because the process of real estate investing can be overwhelming at first. But it'll be worth it in the long run as we give you a guide on how to walk and talk like a real estate investor!
What is an Investment Property?
An investment property is a real estate property that's purchased with some kind of financial return on the buyer's end and to generate passive income in the form of rental yield (if it's a rental property) or a future gain if it's a property that you bought. This means that it'll be a different ball game for you once you get into real estate investment compared to just buying a house for you to live in.
To give you a crash course on how it goes, you need to consider these factors so that your investment property is a real investment itself in the real estate market.
Property Investment for Beginners: Factors to Consider
Capital Growth
This factor focuses on how much its value appreciates in the real estate market from time to time. You need to look at the median sale price/median rental income as well as other things such as demographics, area, and nearby amenities such as schools, stores, and such by using a property market research tool to help you have a picture of what your capital gains would look like over time.
Rental Demand
This is where it gets tricky as real estate investors rent out their property to make income and help with other costs. Rental yield is a type of method real estate investors use to calculate how profitable a property investment can be, based on expected rental income balanced against the owner and maintenance costs. You should research along with research investor areas with strong rental demand and yield so that you can assess whether it's financially viable or not for your financial portfolio and financial growth as well.
Location
There's the obvious reason why investment properties (and in general real estate) prosper on location alone, especially if it's at the city center — growth potential if it's in a safe and conducive vibe. For instance, if your real estate investment is in a friendly and secure neighborhood and is accessible to schools, cafes, infrastructure, businesses, and malls, this means that there are not only more local jobs for people to fill in. But this also means the attractiveness of the property location and its value increase, making more people want to move and invest in that property! Now that's an extra win!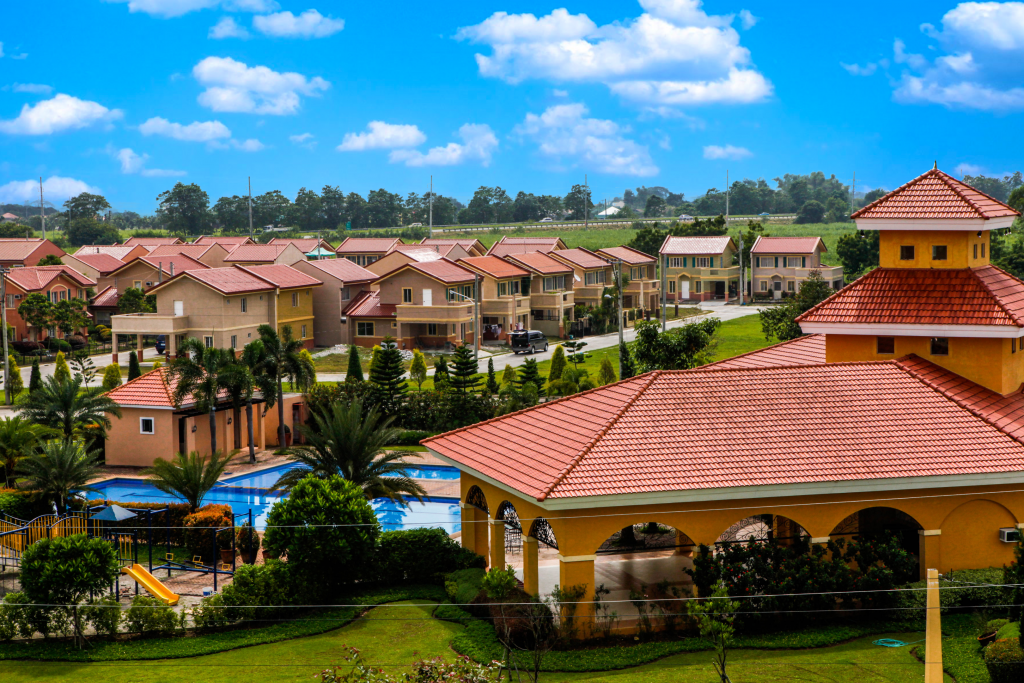 Type of Property
Here's the context that you need to consider the type of property you're going to invest in the real estate industry: Your budget and location. For example, people would want to invest in a house that has a backyard and a front porch that is suitable for families rather than a small apartment. It's the same banana as condos and modern apartments that are near universities and offices, where there are high volumes of students and workers looking for rental properties that will make it worthwhile.
We know that houses are generally more expensive to buy and insure and require more maintenance, but if you think about it, they have higher capital growth that comes from higher rents collected. On the other side, these units start at a lower price point and don't need much maintenance, but you need to think about other costs.
So this would be the next thing to consider whether you're investing in an apartment or a house in terms of maintenance costs and other costs such as strata fees.
Age of the property
This is the second most important factor to consider as not everything ages like fine wine, sadly. Investment properties often involve ongoing expenses, so you may need to make sure that you don't jump for a property that would cost your life on the line.
Older properties need more maintenance, but you also need to check their condition by having a home and pest inspection before you commit yourself to an investment property. You also need to check the property's depreciation schedule, which calculates how much the property's value and its contents will decrease over time based on which may be able to claim as tax deductions so that you may evaluate properly whether it needs a major renovation or just a few fixes here and there.
Property Features
As the age and location of the property matter, so do its features. In retrospect, people would want a holistic view of things (like the bathroom, bedroom, kitchen, backyard, windows, natural light, and many other things to consider) aside from the amenities that are accessible to that property investment. Besides, you just don't want to invest in real estate on just an investment property — you're investing in an investment property that will make your real estate investment worthwhile in the long run.
Down Payment Differences
Some real estate properties have a thing or two about a down payment, but with investment properties? There is a significant difference between an investment property and an ordinary property when it comes to down payment. Unlike an ordinary property, investment properties require at least 15% to 20% down payment and they don't qualify for mortgage insurance, making it more difficult and stricter to secure your financing and needs a more substantial down payment scheme than many real estate investments.
We can't emphasize this enough on making sure your personal finance is settled and good, so you need to make sure that you have a good credit score and debt-to-income ratio before going on a property hunt to see what's practical and not.
The 1% Rule
When it comes to real estate investing, real estate investors use this rule to determine and assess whether a particular purchase is worth the money. This rule simply states that you should bring in no less than 1% of the price you paid for it, which includes the purchase price and any additional money you put into it, such as repairs or renovations. To get an idea of whether the return is worth it or not, you may use an investment property calculator which can tell you how much you'll make on the property after accounting for financing and expenses.
Fixes and variable expenses
Do you think that buying an investment property is a done deal? Well, sad to say that we don't think so because you need to consider other costs which are fixed and variable. Fixed expenses include property taxes, homeowners insurance, and general upkeep costs as well as property management expenses and HOA fees (if applicable), so you need to set aside a budget for these expenses as they are spontaneous and on the spot and so that you won't be put on a tight spot on the blacklist every year.
Property Management
Some real estate investors act as landlords or drop by for day-to-day operations because they want to engage with the tenants that are on the rental property while others pay for a property management company for them to do all the work (especially if you're putting up your property as a vacation rental or an Airbnb). Depending on how you want your property to be hands-on, you have to make sure that you also help these people by managing the property properly and doing some overhaul every once in a while so that the property management is minimal.
Know the Risks
Like all the investments in the stock market and the real estate industry, having an investment property also comes with risks as it is not every investment is a guarantee of a sure and big return. You may encounter a rental interest rate that you didn't expect, expensive repairs; bad tenants to the point of major repairs, eviction costs, hikes in property taxes, and the housing market decreasing because of a bad economy.
But that doesn't mean that you should overthink about these risks (but that doesn't also mean you shouldn't worry about them), so you should have a balance between worrying and relaxing about these risks so that you can manage the flexibility of your finances in case something goes wrong and needs to be settled.
Having an investment property may be a smart choice to earn money and pay the rent if it's a rental property. Nonetheless, investing in real estate is something people should play around with, as there are also cons to real estate investing.
With the right property and cards on the table, all you need is a good real estate investor who can walk you through the process of purchasing one, and you also need your good senses to evaluate all the factors that we've mentioned to make sure that the investment property you choose will not only be worthwhile. But also an investment itself for you and your loved ones in the long run.