In light of the recent pandemic, a big number of our Overseas Filipino Workers (OFWs) are repatriated or sent back to their home country, the Philippines. According to data published by Statista, an international provider of market and consumer data, there are about 2.4 million Filipino migrant workers who were repatriated because of the COVID-19 pandemic. 
Excluded from this data is the number of other OFWs who were repatriated for completely different reasons. For instance, the Department of Migrant Workers assisted and welcomed home 289 OFWs from Ukraine, amid the country's campaign to track overstaying migrant workers as well as those who ran away from their employers. Similarly, 14 distressed Filipinos who were victims of illegal trafficking and abuse were rescued from Lebanon and sent back home to their families.
Adding to the growing number, there are a total of 11,300 OFWs repatriated from countries such as Dubai, Vietnam, Abu Dhabi, Bahrain, Oman, Lebanon, India, and Kuwait since July 2021.
For our modern-day heroes, being sent back home is like a double-edged sword. Sure they get to escape the cruelty of their foreign employers, the threats of a war-torn land, and most especially, embrace their loved ones who they haven't seen in years. But now, they face a probable setback upon returning to their mother country, and that is the source of income or employment.
According to an article published by Inquirer.net, this reverse diaspora created looming concerns for our OFWs, primarily in finding new streams of income to continue supporting their families who rely heavily on them.
In order to provide better assistance to our repatriated and distressed Overseas Filipino Workers, the Department of Migrant Workers (DMW) introduced a new government office called One Repatriation Command Center (ORCC).
What is One Repatriation Command Center?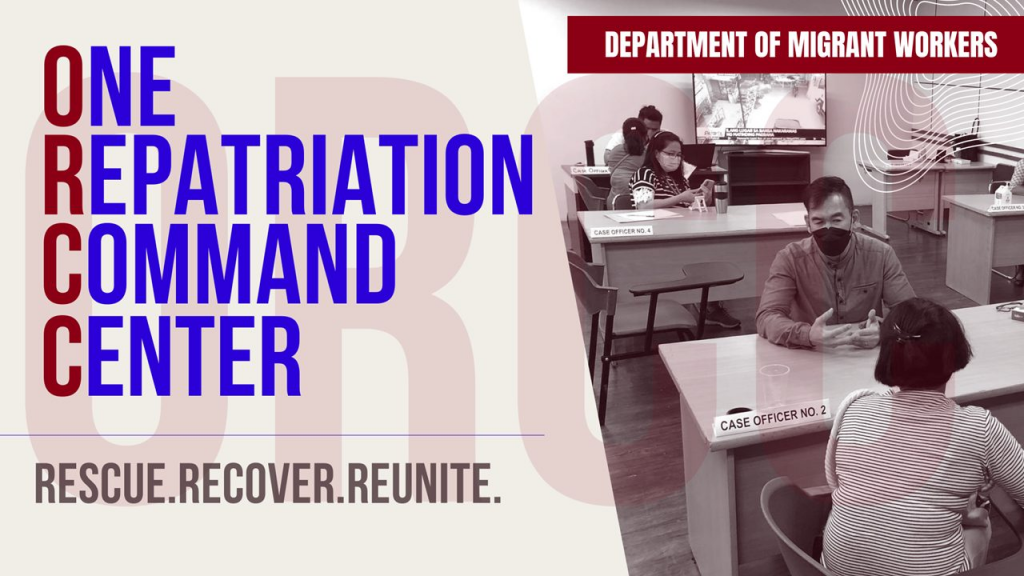 Photo credits from Department of Migrant Workers Official Facebook Page
Spearheaded by the Philippine Overseas Employment Administration (POEA) Administrator Bernard Olalia, Department of Migrant Workers Secretary Susan V. Ople, Department of Foreign Affairs Undersecretary for DMW Eduardo Jose Vega, and Overseas Workers Welfare Administration (OWWA) Administrator Hans Dadac, the One Repatriation Command Center was officially launched last July 20th, 2022. Its office currently resides on the second floor of Blas Ople building in Mandaluyong City.
ORCC is forged and introduced for the primary purpose of proving every distressed and repatriated OFWs responsive assistance. This is also the flagship program of Ople under the newly-conceived DMW.
Its staff consists of various representatives of several government agencies willing to assist OFWs and their families with their welfare needs.
What are the services offered by ORCC?
ORCC is a one-stop repatriation center that consolidates various functions such as assisting, monitoring, and recording distressed OFWs into one central command center, eliminating the need for their families to hop from one agency to another, especially those who came from far-flung provinces to seek help.
"In the past, OFWs and their loved ones had to knock on the doors of several government agencies to ask for help. It's heartbreaking to see families from the provinces traveling all the way to Manila, incurring needless debts and expenses, and dealing with long periods of anxiety while waiting for the response from government agencies," Ople said in a press release.
Who can avail of the services of ORCC?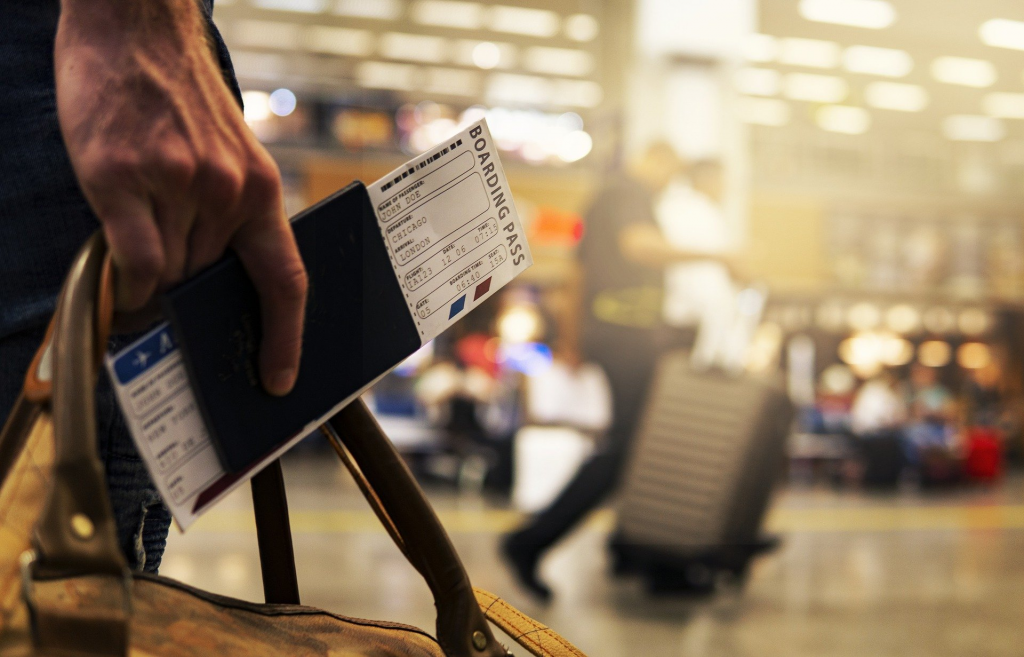 From concerns like sexual abuse, illegal recruitment, employer cruelty, and even requesting for the remains of their relative who died abroad, families of distressed OFWs can reach out to one repatriation center to seek help and assistance.
They can simply call the DMW repatriation center hotline at 1348 or send an email to [email protected]. Walk-in requests are also welcome from 8:00 AM to 5:00 PM, Mondays to Fridays.
The OWWA Repatriation Assistance Program
Similarly, distressed Overseas Filipino Workers can seek help through the OWWA Repatriation Assistance Program during times of disasters, conflicts, or epidemics. Migrant workers can go to the nearest Philippine Overseas Labor Offices (POLO) in the Consulate or Philippine Embassy of the foreign country they are working and request to be taken home back to the country.
The OWWA Repatriation Assistance Program offers all forms of repatriation assistance such as:
Airport assistance
Food upon arrival at the airport
Free transportation to a quarantine facility and free accommodation
Temporary accommodation at the OWWA Halfway House
Psychosocial therapy and stress debriefing
Transportation assistance going back to their respective provinces
Who are eligible for the Assistance Program?
Filipino Citizen
OFWs (active/retired; land-based/sea-based)
What are the requirements of the OWWA Repatriation Assistance Program?
Distressed OFWs and migrant workers only need the following documents to avail of the repatriation services:
Passport
Contact number
Exact address
Exit Visa
How to Apply?
Head on to the nearest Philippine Embassy or Consulate, bringing in with you your Exit Visa. State on the counter that you want to apply for repatriation assistance. You will soon get a form or request for a repatriation assistance program. Wait until the Embassy processes your request.
The OWWA Repatriation Assistance form can also be easily accessed online through the OASIS form. If the OFW won't be able to fill it out digitally, he or she can download the form, print it, and fill it out. Make sure to provide all the necessary information before going and submitting it to the Consulate office.
Saving Our Modern-Day Heroes
Albeit regarded as our country's modern-day heroes, our OFWs and migrant workers are no superhuman bearing powers or anything close to that. Even though they serve as the support system or the pillar of their families they leave behind in the Philippines, they sometimes do falter, physically and mentally, or get tangled up in external conflicts. During tough times like these, it's important for them to know that they have something or someone to lean on as well.
Our government wants them to know that they are not alone throughout the course of their venture abroad. It is there to help them pull back their feet up if they stumble. It is there to extend a helping hand whenever needed. Through these government programs and services, our OFWs and migrant workers are assured that they can find security and refuge when they found themselves trapped up in difficult situations.
---
Looking for an affordable property? Contact us today
A lot of Filipinos dream of owning their first apartment or house and lot. With today's booming real estate opportunities, there are so many options to choose from.
Here at Vistaland International, we have a roster of affordable property listings from several locations across the country. Whether you're looking for a place to live in Manila, Cebu, Davao and etc, we've got you covered. So contact our real estate agents today!
Vistaland International was primarily created to bring OFW closer to their dream of finally acquiring a home in the Philippines. And with the rising cost of living in the country, OFWs and their families are looking for ways to earn extra cash flow to support their daily needs. Luckily, you can also join the global network of Vistaland International as a real estate professional and earn a commission!