Simple but elegant spaces– that's how you will describe a Mediterranean style house in less than five words. Characterized by their red tiled roofs, stucco walls and finishes, covered patios, ornate archways, and a layout that welcomes the kiss of the outside wind, Mediterranean style homes are one of the popular house styles in the real estate market.
This architectural style draw its inspiration from countries sitting along the coastline of the Mediterranean Sea– Italy, Portugal, and Spain and such. Over the years, other countries like France, Greece, and Morocco have joined the mix of artistry. Don't be confused if this style is also referred to as Spanish colonial, Morroccan, Mission Revival, or Neo-Mediterranean architectural styles– they all fall under the same denominator.
This style features large windows and doors that leads you to patios, terraces, or balconies. It allows its homeowners to bathe in warmth, wealth, and relaxation while keeping a close connection with nature and surrondings.
In this article, let us all unravel the beauty of Mediterranean style homes, their history and origin, and why it's good for OFWs to invest in such.
History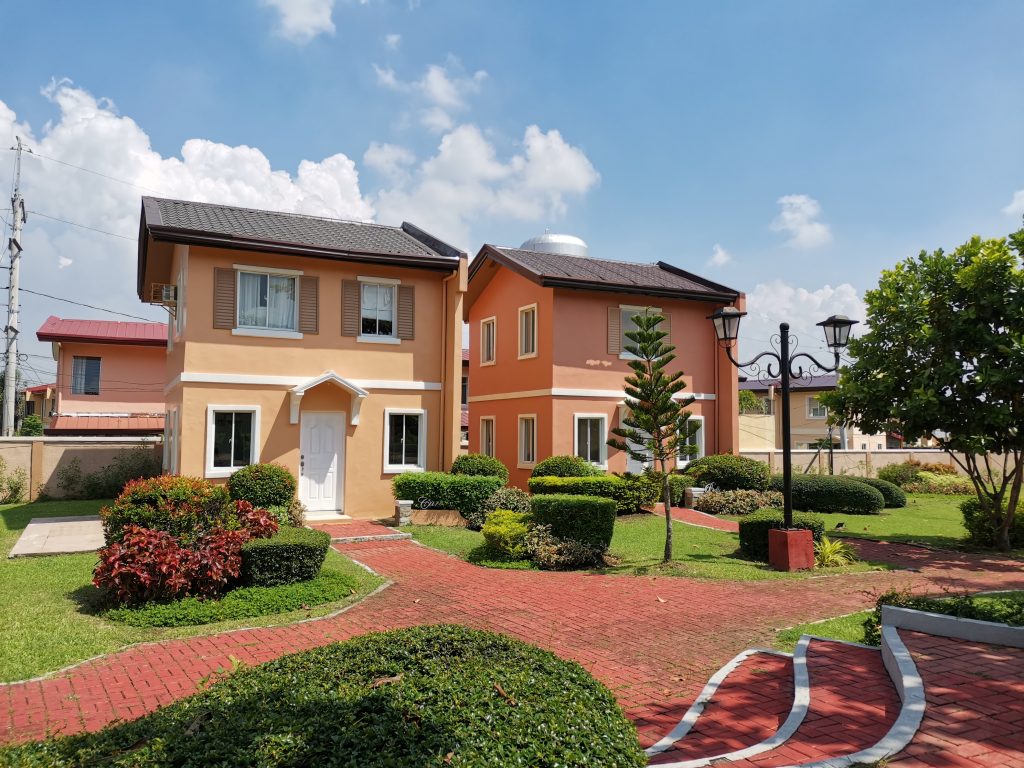 But before we dive into that, let's see how this renowned blend of Spanish and Italian architecture came to be. Let me take you back in America during the 1920s–the era most commonly known as the Roaring Twenties. It is a period of revolution in the American society; according to Brittanica, it is a pivotal point 'characterized by economic prosperity, rapid social and cultural change, and a mood of exuberant optimism. During this period, the second industrial revolution has transformed America into a 'global economic power,' attracting millions of citizens wanting to stay in the spotlight of the cities. This resulted in the rise of popuation in urban areas. This obsession with wealth and power led to the rise of seaside resorts in the country.
Architect Addison Mizner brought the Mediterranean architecture to Florida, alongside Bertram Goodhue, Sumner Spaulding, and Paul Williams who did the same in California. They all believe that the large windows, thick stucco walls, rounded arches fits the climate and lifestyle of the states.
And it did. The Roaring Twenties saw a boom in popularity of mediterranean style homes.
Main Styles
Though mentioned that mediterranean style houses is a mix and match of inspiration from different countries, there are distinct styles that remained in the Mediterranean architecture.
Italian renaissance
This style gets its inspiration from the Italian renaissance during the 16th century. It it characterized by tall columns, rounded arches, and a lot of stonework. It is considered as the most 'ornate and grand type of a Mediterranean home.'
Spanish Revival
This style draws the idea from the Spanish colonial architecture brought about by Spanish settlers in America during the 16th century. Also referred to as Spanish Colonial Style or Hacienda Style, it features simple, clean lines and a low pitch roof.
Modern Mediterranean
Modern mediterranean homes highlights resort style living; a modern twist that allows indoor outdoor living, massive open floor plans, large kitchens, all still with a touch of Spanish and italian influences.
Mediterranean Revival architecture
These large, rectangular palaces draw inspiration from Italian Renaissance palaces. It features stucco exteriors, a flat roof, and a horizontal frieze.
What are the Main Elements of a Mediterranean Style House?
According to the Spruce, these are the essential elements of mediterranean architecture:
Red Clay Roof Tiles
One distinct characteristic of mediterranean homes is their red clay roof tiles. Typically seen in Spanish and Mexican homes, these red roof tiles are shaped like the half of a tube. This shape allows rainwater to flow freely while keeping cool air in its pockets during warm summer days.
Stucco walls
Commonly seen in warm weather locations, a stucco wall is a mixture of cement, lime, sand, and water. These thick walls are perfect in tropical climates as they can hold cool air inside during daytime while slowly releasing the warmth accumulated when nighttime falls.
Symmetrical facades
Mediterranean houses are notorious for their large, symmetrical facades that are usually made up of terra cotta, brick, or stucco. The Spruce describes the exteriors as 'the front door is typically centered on the house and flanked by tall, wrought-iron gated windows.'
Wrought iron balconies and window grilles
You will typically see these design elements on the exterior of the house: windows, balconies, or patios. They are also usually added in gardens and terraces.
Ornate archways
They are usually added to serve as structural and decorative elements in windows and doors. Decorated with hand-made tiles or mosaic glass, these archways contribute to the overall value and appeal of the home.
Advantages
Mediterranean homes are perfect in a tropical country like the Philippines. It's large windows allows the continuous airflow inside the house, effectively cooling your living space during the hot months. During the wet season, its thick walls can hold the heat inside to keep you and your family warm.
Aside from that, mediterranean homes let your transition seamlessly from your indoor life to your outdoor life. Also, the dedicated space for outdoor living are perfect for hosting parties and socialization.
Find Your Own Mediterranean House in the Philippines with Vista Land International!
The search for your Mediterranean home is now over as Vista Land International is here to help you transform your Mediterranean dreams come true.
Let Vista Land guide you in choosing the perfect property from the Philippines' best housing developers like Camella Homes, Crown Asia, and Brittany Corporation! These houses are located within exclusive masterplanned built to provide the luxurious living and glamorous lifestyle. Complete with world-class amenities and top-notch amenities, you are sure to get only the best out of your investments! Talk to one of our agents now!
Final Takeaway
Buying a Mediterranean style house means a lot of benefits– from the high ceilings that gives off that illusion of a spacious home to interior layouts that let you enjoy both the bliss of indoor and outdoor living. Most homes have spacious yards or lawns that
It is one of the most-sought after properties in terms of design and architecture. The combination of mosaic tilings, wrought iron accents, and exposed beams skyrockets its curb appeal to various investors.
But remember, just like other real estate properties, you need to take a careful examination before diving into purchasing the home. Check out the things you need to consider before buying a home here!