Before you go fly out of the country, there are certain documents that you need to obtain and present to push through with your travel. Among these are your passport, your plane ticket, IDs or other personal identification, a certificate of vaccination or a vaccination card, and of course, your visa.
Depending on the purpose of your travel– business, vacation, or schooling, your destination country might require you to acquire a travel visa that will permit you to stay in the country for as long as 30 days. Today, we will be looking at the four most common visa types. Though these visa types are universal, the requirement to acquire them may vary per country.
What is a visa?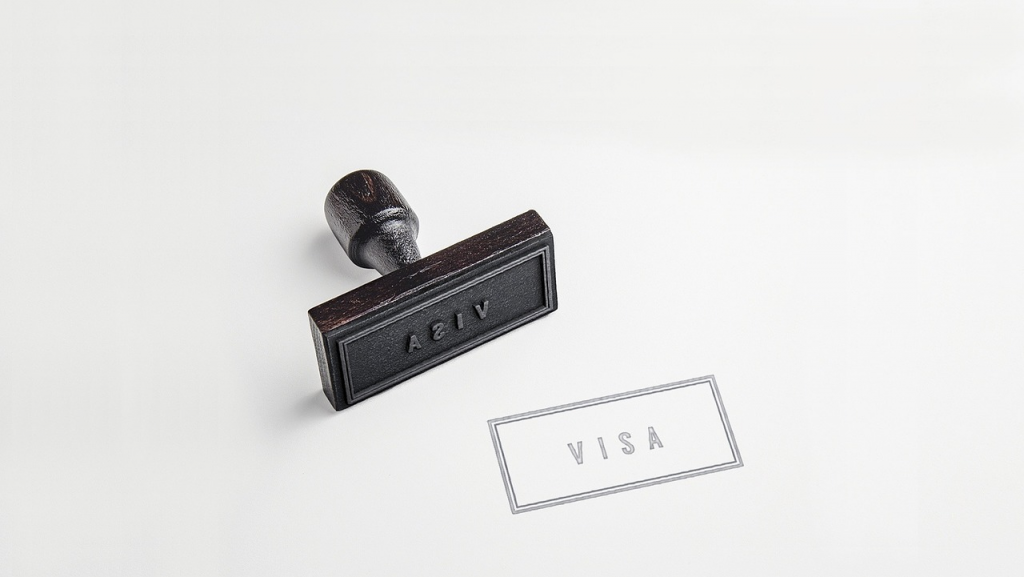 Essentially, a visa is a type of document that grants its holder permission to enter, stay, and leave a foreign country. Moreover, your visa may allow single or multiple visits, depending on the country you are traveling to.
Not to be confused with a passport, which on the other hand, is issued to a local citizen for identification and international travel purposes.
Now that we've cleared that part out, let's take a look at the common types of visas.
What are the 4 types of visa?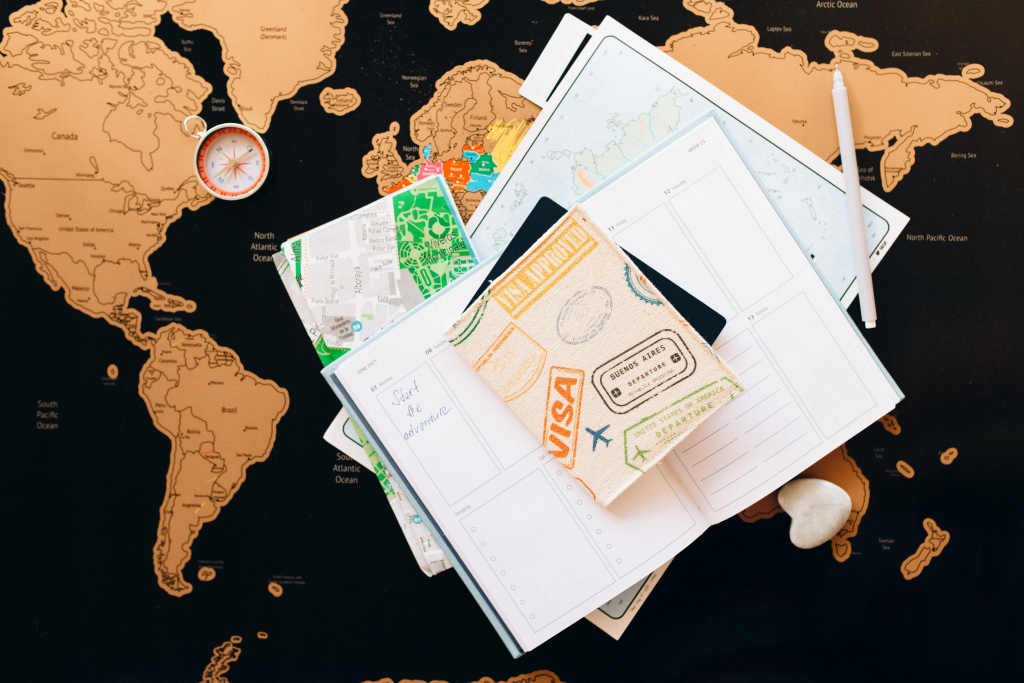 Primarily, there are two types of visa: immigrant visa and non immigrant visa. Furthermore, these categories are broken down into four sub-types: tourist visas, immigration and naturalization visas (including naturalization by marriage), student visas, and business visas (including immigrant visas and nonimmigrant visas).
To take a closer look, we will be examining the visa requirements for foreign citizens who wish to enter the United States.
Tourist visa
Depending on the purpose of your visit, there are two types of tourist visa you can apply for in the US.
B1- is a type of nonimmigrant visa issued to business professionals who are about to attend a business convention, scientific program, or educational conference in the US on a specific date or period.
B2- if the purpose of your travel is mainly for travel and tourism, a visit to foreign nationals or relatives, medical treatment or operation, or social service, then you will be issued a B2 type tourist visa.
Immigration visa
Relating closely to citizenship and naturalization process, an immigrant visa grants a foreign national a permanent residence in the US.
There are ways in which you can obtain this type of visa such as:
Through family, relative, or adoption
Employment
Investment
Diversity lottery
Refugee or asylum status
Special immigrant
Student visa
Falling under non immigrant visas, a student visa is required if someone wishes to pursue or continue his or her education in the United States.
Ultimately, a student visa is categorized into two: F and M student visas. An F visa is used for academic courses while an M visa is for non-academic, technical, or vocational purposes.
Work visa
If you have excellent scholastic records and impressive working skills, you might be able to employ yourself in the US for good through an employment-based visa. In general, there are different types of work visa in the US, all dependent on specific factors and conditions.
Tips for a hassle-free visa application process
Apply early
It pays a lot to be punctual, especially if you are applying for a visa to your dream country or destination. Don't leave everything at the last minute! It is advisable to apply for a visa 3 months before the actual date of your visit to give room to check all of the necessary documents and fix any errors or problems that might arise.
This tip is also handy if it's your first time going abroad or visiting that specific country. Double check the processing time of the embassy of the country you are visiting to ensure everything falls correctly onto the schedule.
Check the fine print
No one wants to read and process long fine print, but it won't hurt to know nuggets of information, especially if it makes the visa approval faster. As mentioned earlier, every country calls for different travel document before issuing a visa, so it's best to check on the country's website for the fine print needed.
Moreover, some countries impose specific programs that allow international travelers to stay in the country visa free for a period of time, so you might want to grab that opportunity.
For instance, the Visa Waiver Program in the US offers visa free travel for international travelers coming from the 40 participating countries for 90 days.
State the clear purpose of travel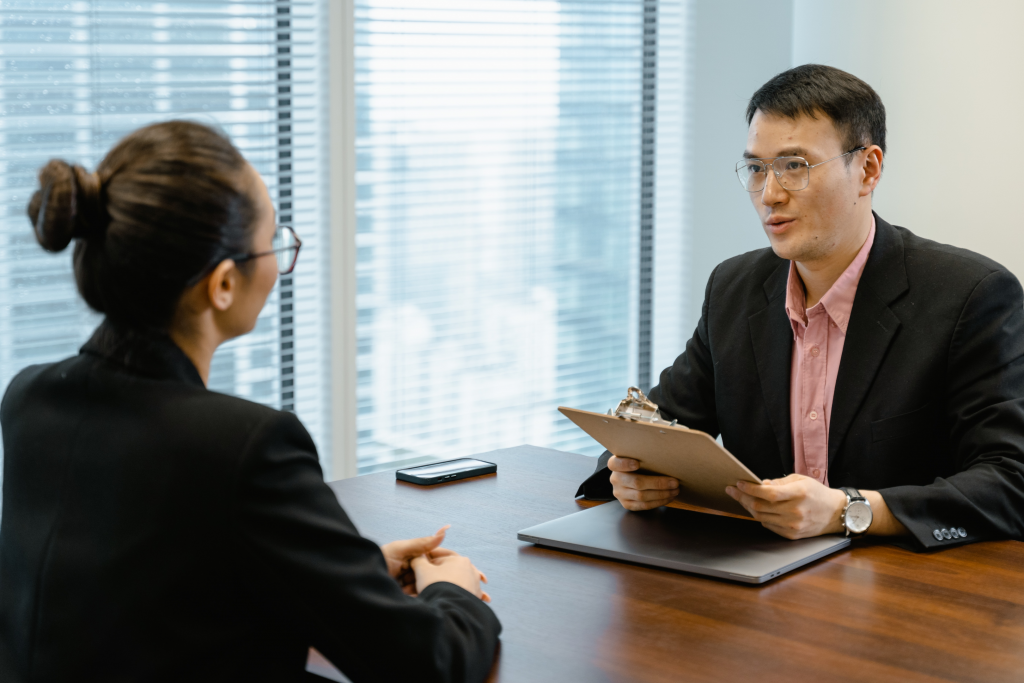 Why do you want to visit the country?
A majority, if not all of the nations' embassies will ask international travelers like you this question. Remember, you want to convince the consular officer that you are not a potential immigrant planning to stay inside their border under a tourist visa, so state your travel intentions clearly.
Don't book your travel in advance
We know how excited you are to travel, but do not book or confirm any travel arrangements until your visa is confirmed.
Provide sufficient financial proof
Aside from clear travel intentions, you should also prove that your finances are sufficient enough to sustain your travel expenses throughout your duration of stay. Not only that, but you must also prove that your bank account has a consistent cash flow. This may include presenting bank certificates or statements.
Luckily, there are countries that will tell you beforehand how much money you must have.
Don't be afraid to ask for help
When in doubt, do not hesitate to ask for help. Research on the requirements you need by visiting the website or contacting the Embassy via phone or email. Forums provide you insights but some details might be outdated, incorrect, or inaccurate.
Make sure you reach out to the embassy or consulate abroad to give light on any questions you have.
A Hassle-free Travel Abroad
Your dreams of traveling abroad might burst out into thin air if you come out unprepared. Aside from the usual travel necessities, you need to ensure all the necessary documents like your passport and visa are ready as well.
And as said earlier, the process of obtaining a visa will require an ample amount of your time, so it's best to work things out in advance. Before you pack and bags and leave on a jet plane, make sure you had ironed things out for a seamless, hassle-free, and fun travel abroad!