Women have been the backbone of society since time immemorial. They have played vital roles in shaping communities, families, and even entire nations. From raising children to leading businesses, women have proven themselves to be capable, strong, and resilient individuals.
Despite facing countless obstacles, women have persisted and fought for their rights to be heard, respected, and treated equally. Throughout history, women have broken barriers and shattered glass ceilings in various fields, from politics and business to science and technology.
The Philippines is also home to lots of empowering and influential women. Join us on this journey as we celebrate the power and influence of Filipino women and recognize their contributions to society.
The Many Faces of the Modern Filipina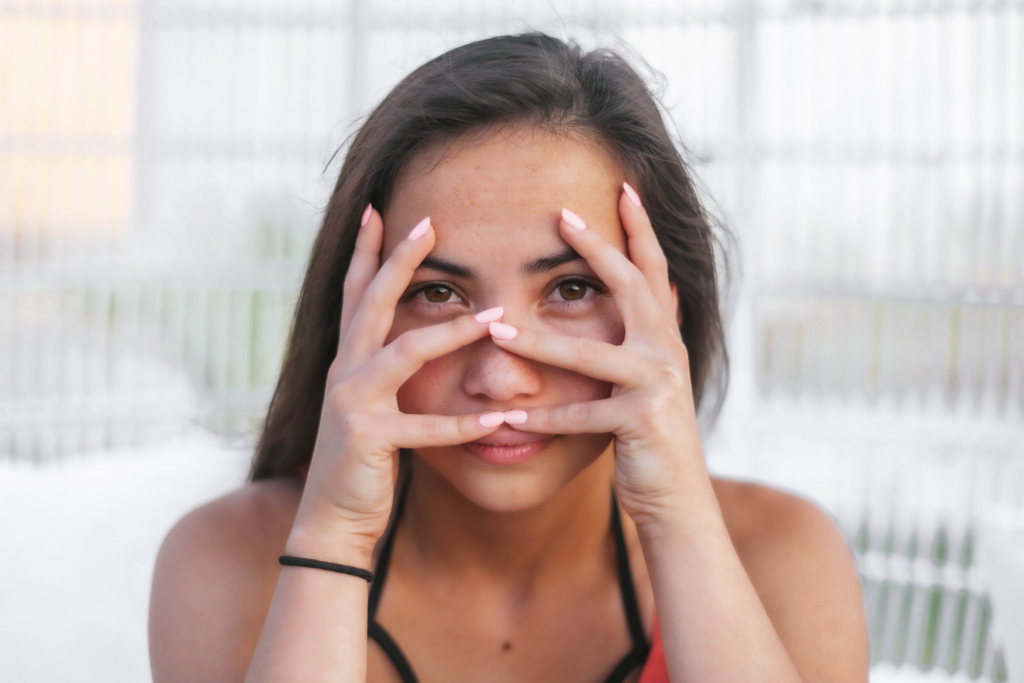 The modern Filipina is a representation of strength, resilience, and versatility. She embodies the essence of Filipino culture, while also embracing modernity and progress. Today's Filipina is a dynamic figure, balancing her traditional roles as a caregiver and homemaker with her professional aspirations and community involvement.
Many modern Filipinas are highly educated and career-driven, breaking away from the traditional expectations of women in the past. They are entrepreneurs, artists, scientists, and politicians, among other things, and have made significant contributions in their respective fields. Additionally, modern Filipinas are known for their strong sense of community and volunteerism, actively participating in social and environmental causes.
At the same time, the modern Filipina values her family and cultural heritage, often prioritizing these above her own interests. She is a devoted wife, mother, daughter, and sister, and takes pride in upholding traditional Filipino values such as respect for elders, hospitality, and strong family ties. Moreover, the modern Filipina is known for her adaptability and resourcefulness, traits that have been honed by the many challenges and struggles that she has faced in life.
Filipino Women: Engraving Marks in History
Hidilyn Diaz
Photo Credits: Hidilyn Diaz Official Facebook Page
Kicking off the list is the powerlifting champion and Olympic medalist Hidilyn Diaz. Who wouldn't forget that monumental lift that secured our country's first ever gold medal in the 2020 Summer Olympics? Her reign in the world of weightlifting didn't stop there as she also snatched two more gold medals in the 31st Southeast Asian Games and World Weightlifting Championships, respectively. Today, she is one of the three athletes chosen to be part of the International Weightlifting Federation (IWF) Executive Board.
But the road leading there isn't as smooth as it seems. In an article published by Olympics.com, the 32-year old athlete recounts the time when she was bullied at a young age because she's into weightlifting. Among the remarks she received was how no one will like her because of her muscles getting big, how she won't get pregnant, and that weightlifting is a man's sport.
These words struck deep and hard into Diaz, prompting her to feel insecure with her own body. However, Diaz didn't let these words pin her down and lifted herself up to become one of the decorated athletes in Philippine history. Now, she serves as an inspiration not only to the athletic community but to other women as well!
Hidilyn's story proved that there's no amount of weight that can pull a Filipino woman down– it actually does quite the opposite!
Catriona Gray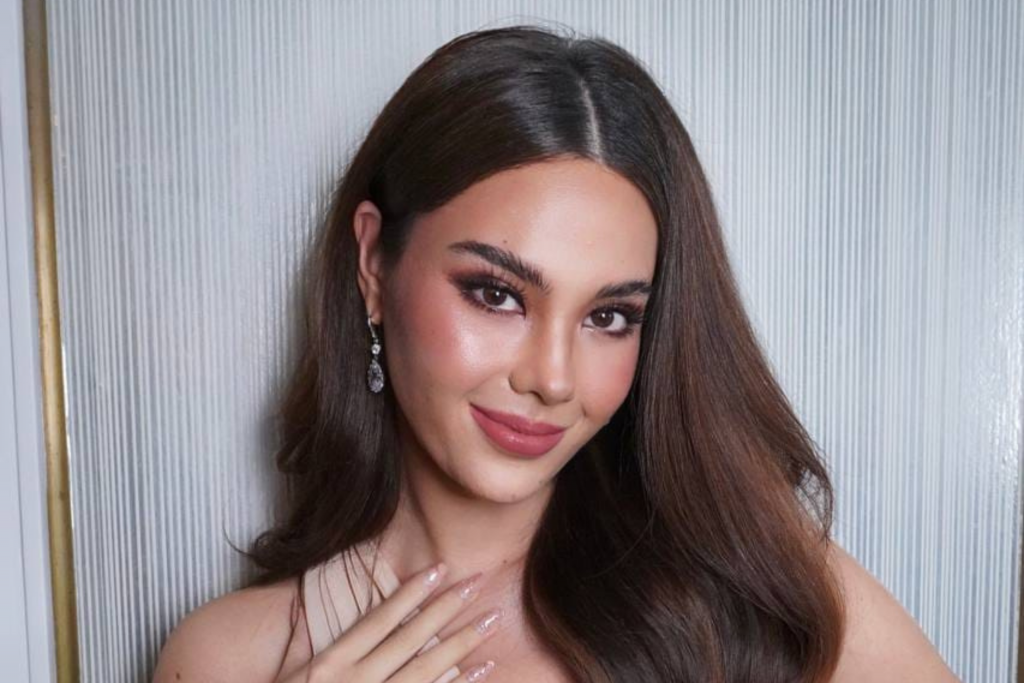 Photo Credits: Catriona Gray Official Facebook Page
We're pretty sure that the whole Philippines screamed and celebrated when Catriona Gray was announced as the 2018 Miss Universe winner. For a country that's so into beauty pageants like the Philippines, Gray's win brought lots of pride and joy for all the Filipinos across the globe.
The Filipino-American's stunning performance in the prestigious event left an impression on the whole world. Videos of people doing her impressive lava walk and slow-motion twirl flooded the internet. And of course, the iconic "silver lining" phrase was repeated in lots of memes and posts.
However, Gray was more than just a pretty face and a fierce walk. She is also known for her advocacy work on children's welfare and women empowerment. Her journey towards the crown was marked by her passion for social causes, and she has continued to use her platform to spread awareness and inspire change.
As an advocate for education, Gray has worked with organizations that support children's education in underprivileged communities. She has also been vocal about the need to support women's rights and gender equality. During her reign, she launched the "Paraiso: Bright Beginnings Project" which aims to provide education and healthcare to children living in poverty-stricken areas in the Philippines.
Gray has also been a vocal advocate for HIV and AIDS awareness and prevention. She has partnered with organizations such as Love Yourself PH and The Red Whistle to promote safe sex practices and to reduce the stigma surrounding HIV and AIDS.
Outside her advocacy work, the 29-year old beauty queen is also a singer, a painter, a commercial model and a huge sweets fan!
Teresita Reyes (May 11, 1917 – 1998)
The Filipino women have also made remarkable contributions into the culinary world. Meet Teresita Reyes, or you might have known her more as 'Mama Sita.' Yep, she is the face behind that Filipino condiment that has a very catchy commercial jingle.
Regarded as the Mother of Filipino Cooking, Reyes spent most of her lifetime in the kitchen, enhancing her skills and cultivating her passion for Filipino cooking. Getting the chance to travel to places such as Chicago and Havana, she introduced the flavor of the Filipino dishes to the world while learning from various vendors, farmers, and cooks.
Eventually, her passion for Filipino cooking spawned what we know now as 'Mama Sita.' Her ingenious recipes, vinegars, and sauce mixes have reached Filipinos all across the globe while preserving the taste of the traditional Filipino food.
And as you may have not guessed, she is the daughter of Engracia Reyes, founder of the famous family restaurant, Aristocrat.
Socorro Ramos
Whether you're a certified bookworm or just getting supplies for your schoolwork, a trip to the mall isn't complete without dropping by at the National Bookstore.
NBS (or Nash as Twitter calls it) is the country's largest bookstore and office supply chain. Operating for over eight decades, it started as a small shop that sells notebooks, pencils, pad papers, and other office supplies. Eventually they branched out creating and selling postcards and greeting cards. Now, NBS has 200 stores nationwide, employs over 3000 employees, and has acquired a franchise to sell Hallmark Gift Cards. And that is because of the resilience of one of its founders, Socorro 'Nanay Coring' Ramos.
Standing strong and proud for over eighty years, Nanay Coring, now 99, shared that the secrets of her business were hard work, patience, and perseverance. Imagine still overseeing the business even in your nineties! The refusal to give up even when faced with several hurdles is what built National Bookstore the all-around shop we all love today.
For an empowered woman like Nanay Coring, age doesn't matter when it comes to doing the things that you love!
Lea Salonga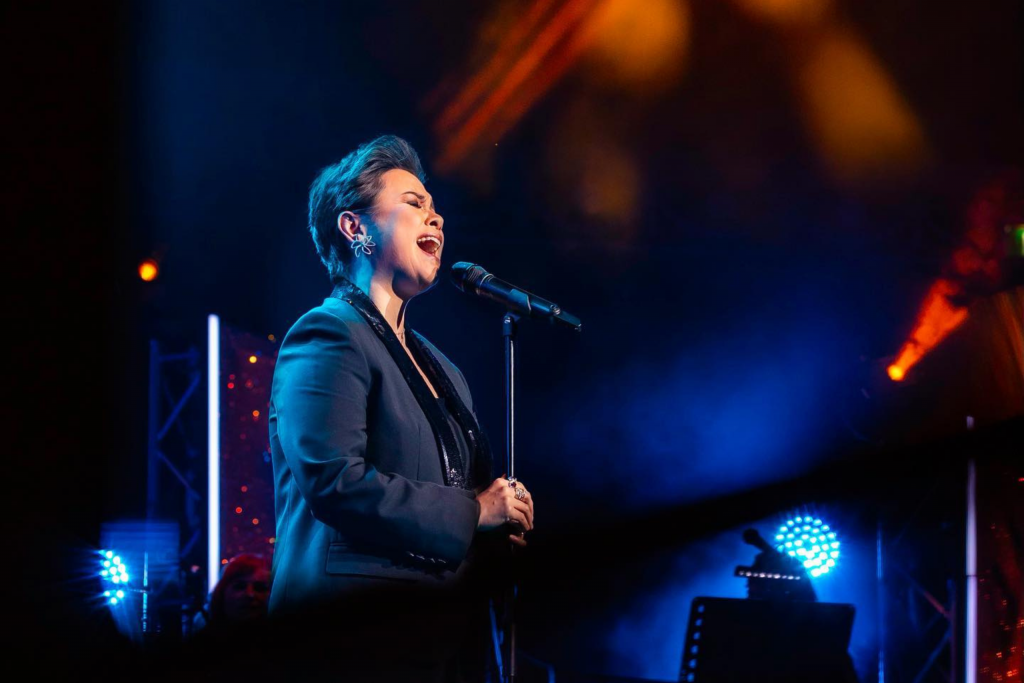 Photo Credits: Lea Salonga Offical Facebook Page
In addition to the list of powerful women is the theater icon Lea Salonga.
A highly accomplished Filipina singer and actress, Lea Salonga has made a significant impact in the entertainment industry globally throughout the span of her decade-long career. In 1989, she rose to international fame upon landing the lead role of Kim in the West End production of the musical Miss Saigon. Earning critical acclaim, it is the same role that made her the first Asian female to win a Tony Award for Best Actress. In 1991, Salonga reprised her role in the Broadway production of Miss Saigon, further cementing her status as a theater icon.
Salonga has also lent her voice to various Disney animated films, most notably as the singing voice of Princess Jasmine in Aladdin and Fa Mulan in Mulan. Salonga's contributions to the entertainment industry have not gone unnoticed, as she has been honored with numerous awards, including a Laurence Olivier Award, a Drama Desk Award, and a Disney Legend Award.
This year, Salonga is set to hit the stage once more as she stars in the musical Here Lies Love.
Aimee Carandang
In 1993 Ma. Aurora Carandang-Gloria sets the records upon becoming a flight captain for Philippine Airlines (PAL). She is considered as the Philippines first female commercial pilot and the first Asian female pilot.
Indeed, Carandang soared high in the sky and had become an inspiration for other young woman to pursue a career in a male-dominated field such as aviation.
Ana Patricia Non
The pandemic has brought the whole world into a turmoil. But during these trying times is when people with good hearts emerge with the mission of helping those in need.
Meet Ana Patricia Non, a 26-year old entrepreneur who sparked the Maginhawa Community Pantry in the midst of the pandemic back in 2021.
Non, with the cooperation of local farmers and vegetable vendors, set up a small bamboo cart filled with groceries with the sign 'Magbigay ayon sa kakayahan, kumuha batay sa pangangailangan.' Simply give what you can and take what you need.
This act of kindness went viral on social media and created a domino effect as people from their own communities started doing the same. In just a week, there are over 200 community pantries scattered all over the country. Some even referred to this scene as the modern 'Bayanihan.'
Non proved that a small act of kindness can create big ripples of effect, spreading and reaching a larger community for a bigger cause.
Celebrating Filipinas with Women's International Month
Women's International Month is a time to celebrate the achievements of all women and their contributions to society. It is a month-long celebration that highlights the progress made towards gender equality and the challenges that still remain. The celebration originated from International Women's Day, which is observed annually on March 8th. It was first celebrated in 1911, and since then, it has become a global celebration of women's achievements and empowerment.
The team for this year is WE for gender equality and inclusive society. The WE stands for 'Women and Everyone,' emphasizing women's pursuit for gender equality. Alternatively, it can also be referred to as Women Empowerment, an aim of cultivating an inclusive environment where it provides equal rights and opportunities for women to further themselves in whatever field they choose to dive in.
Throughout Women's International Month, the Philippine Commission on Women has organized events and activities to celebrate and empower women. Ranging from wellness programs, medical services, livelihood bazaars, free transportation services, and women's forums, these activities seek opportunities for women to connect, share their experiences, and learn from each other.
---
Looking for an affordable property? Contact us today
A lot of Filipinos dream of owning their first apartment or house and lot. With today's booming real estate opportunities, there are so many options to choose from.
Here at Vista Land International, we have a roster of affordable property listings from several locations across the country. Whether you're looking for a place to live in Manila, Cebu, Davao and etc, we've got you covered. So contact our real estate agents today!
Vista Land International was primarily created to bring OFW closer to their dream of finally acquiring a home in the Philippines. And with the rising cost of living in the country, OFWs and their families are looking for ways to earn extra cash flow to support their daily needs. Luckily, you can also join the global network of Vista Land International as a real estate professional and earn a commission!
Vista Land International Marketing, Inc. (VIMI) is the international marketing division of Vista Land. Aiming to provide OFWs and migrant Filipinos a home in the Philippines, VIMI has established long-lasting relationships with brokers and clients around the world.
Get started with your property investments! Contact us today and follow our social media accounts: Facebook, YouTube, Twitter, Instagram, and LinkedIn.