Have you heard about the new buzz in town? Well, hang tight as we're here to bring exciting news! Let Vista Land International welcome you to ViCon: A Villar Group Convention!
Great news to our dearest Overseas Filipino Workers (OFWs) and migrant Filipinos! At Vista Land International Marketing Inc. (VIMI), we know how hard it is to find a reputable home builder while working abroad. From all the stress behind searching through online brochures and talking to various real estate brokers in the Philippines, it can be quite frustrating to push through.
Here at VIMI, we always look out for your welfare and offer the best investment opportunities within your reach. Get ready to connect with the prominent real estate developers in the Philippines this coming June 24-25, 2021! This virtual expo will surely kickstart your home investment process with us!
Presenting, The ViCon: a Villar Group Convention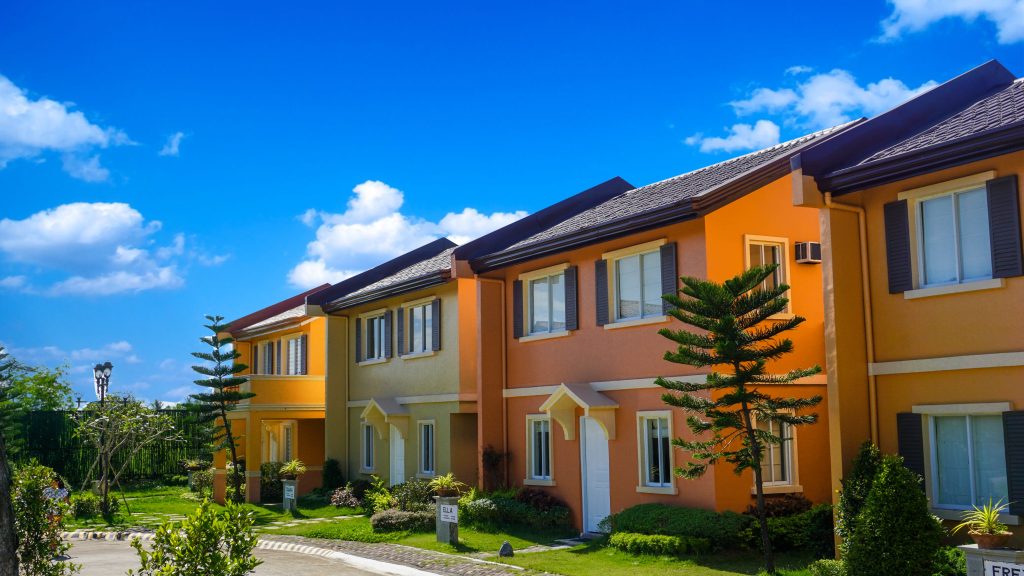 Living up to their name, the Villar Group of Companies once again make history as it launches the most awaited and biggest online property expo in the Philippines.
The ViCon is not just your regular online property investment conference. Gathering a dynamic group of real estate developers under the Vista Land and Lifescapes brand, Lumina, Lessandra, Camella, CrownAsia, Brittany, Camella Manors, and Vista Residences are among the majority of participants in the virtual expo.
Golden MV Holdings Inc., also under the Villar Group of Companies, is also among the top brands to participate in this event. Under the brand are Golden Haven and Bria Homes.
Vista Mall will represent the commercial industry as the shopping mall chain of the Villar Group.
Among the roster of guests are BusinessMirror, BusinessWorld, Manilla Bulletin, Philippine Daily Inquirer, The Philippine Star, and TFC are covering the virtual event as media partners.
While the real estate developers make up most of the participants, other retail brands such as All Home, All Day, All Digital, All Bank, All Easy, All Toys, All Bikes, All Sports, Finds Finds, Market Liberty, Happy Magnolia, Prime Asset Ventures Inc., Green Centrale, ShieldTec, Coffee Project, Crystal Clear, PrimeWater, and Streamtech are also joining the two-day event as brand sponsors.
What to expect in this virtual property expo?
Explore the different OFW investment opportunities available as we give you exclusive access to prime residential properties for sale and commercial spaces for lease.
Learn what the real estate industry's esteemed experts have to say about the Philippine real estate industry and how one of these property brands could be your future dream home provider.
Lastly, just by simply watching the event online, you can win exciting prizes and exclusive investor's promos!
Even when you are abroad, you can still join us in this virtual event. Reserve your slot today, you can register via www.vportal.ph.
---
Become an OFW investor today. Contact Vista Land International!
For over a decade, Vistaland International has provided homes and investment opportunities to every OFW and migrant Filipino. And with the goal to elevate OFWs' lives, Vistaland International has also paved the way for financial awareness to our kababayans abroad.
So to OFW home buyer looking for a house and lot for sale in the Philippines, Vistaland International Marketing, Inc. (VIMI) has a wide roster of property investments for you. Send us a message today to know which home best suits your needs.
---
Vistaland International Marketing, Inc. (VIMI) is the international marketing division of Vista Land. Aiming to provide OFWs and migrant Filipinos a home in the Philippines, VIMI has established long-lasting relationships with brokers and clients around the world.
Get started with your property investments! Contact us today and follow our social media accounts: Facebook, YouTube, Twitter, Instagram, and LinkedIn.