Overseas Filipino Workers (OFWs) typically turn to their mobile phones to ease the boredom and homesickness they feel while working abroad. They spend a bit of their free time watching funny videos or taking a quick call to their relatives back home in the Philippines.
Aside from entertainment, OFWs can take advantage of the technological advancements to make living abroad easier and more convenient. Today, we'll be looking at the useful apps OFWs and migrant Filipinos can download and use in their everyday lives abroad.
What are the Best Apps for OFWs?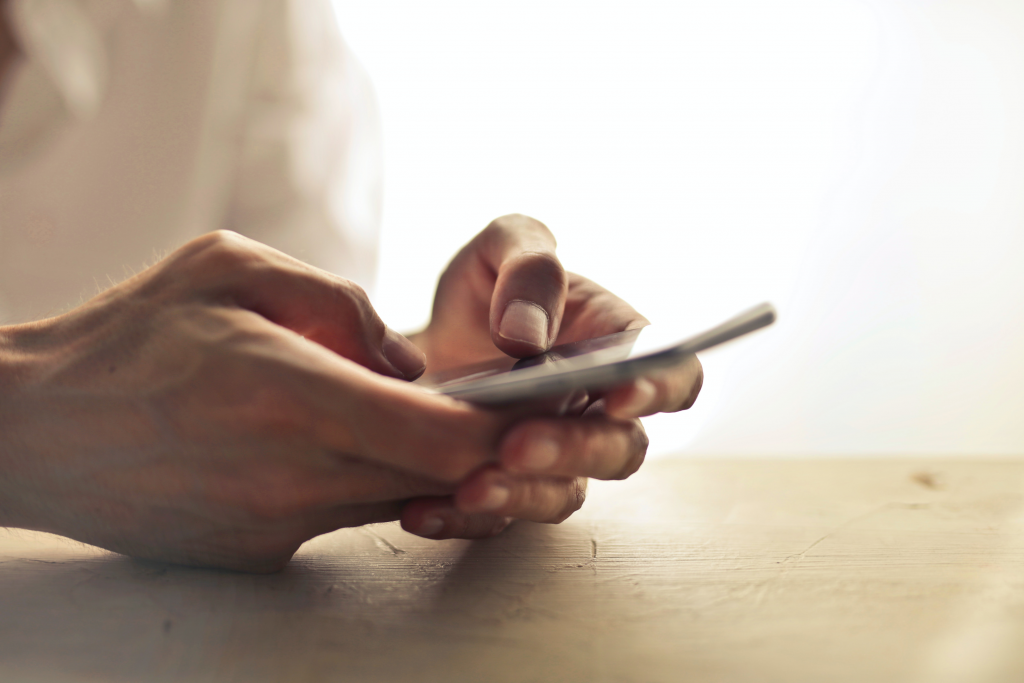 CompassPH
Compassionate PH Tech, Inc. or Compass PH was founded and launched by Nicki Agcaoili last November 30, 2017, aiming to bridge OFWs and migrant workers abroad to various Philippine government agencies as well as helping in safeguarding the welfare of our modern-day heroes.
With that said, this mobile app has partnered with various government agencies such as the Department of Labor and Employment (DOLE) as well as organizations like the Filipino Domestic Association (UK), National Alliance for Filipino Concerns (U.S.), Mission for Migrant Workers (Hong Kong), and Migrante International.
This digital platform also offers loan applications, remittances, online prepaid loads, groceries, gift certificates, tuition payments, and even BPO recruitment opportunities, making CompassPH a one-stop mobile app for OFWs.
One notable thing about CompassPH is their SOS-Emergency Response button. In line with their mission of protecting the welfare of OFWs working abroad, CompassPH features a red SOS button where distressed OFWs or their families and friends can immediately ask for assistance from the nearest embassy or the Compass community in just one press. The app will promptly send a notification alerting the community about the OFW's situation.
Speaking of community, CompassPH also allows OFWs to interact with other users. They can ask questions, share ideas, exchange opinions, and learn about the latest development and training programs in the friendly platform.
To download, simply click on this link.
OFW Watch
Filipinos, whether here or abroad, truly care for each other. And this is best shown when Myrna Padilla, a former OFW decided to start the project of creating an all-in-one app for OFWs by harnessing the power of mobile and social networking technology.
And thus, through the partnership of Department of Labor (DOLE) and Overseas Workers Welfare Administration (OWWA), the OFW Watch app was made possible.
Just like CompassPH, OFW Watch features an emergency button that when pressed, will immediately generate the following responses:
An immediate call back to address the situation
An immediate targeted broadcasting of the distressed message. The SOS' point of origin will also be sent to the concerned embassy, DOLE and other agencies, nearby volunteers, and community support groups.
The status of the SOS message will be broadcasted and monitored in real-time until the problem is solved.
You can also send reports for cases of abuse, missing person, and corruption through their non-emergency function.
Now, this app gets a bit more creative and interactive. Through their Connecting Filipinos function, users can enjoy the following:
Alerts- You will get notified if there is a Kababayan in the app nearby.
Find others- Are you worried that you won't be able to make Filipino friends in a land full of foreigners? Well, as they say, you can find at least one Filipino in every country in the world, and finding them is made easy through the Find Others feature of OFW Watch. Through this, you can easily connect to other OFWs and expat groups. Nearby OFWs will have the link to their social media accounts included in their profiles, so you can continue making lifelong friends abroad even outside the app.
Check-ins- Wondering where to find the most popular and safe locations for Filipinos abroad? You can easily spot them through the Check-in feature of OFW Watch with the integration of Google Places. Plus, the comments and reviews from our fellow Kababayans will help you decide which places are hot and which are not!
Groups- Joining Filipino communities abroad surely can be beneficial, whether it's your first time working abroad or it's your fifth time boarding that plane bound to overseas. You can easily find the community for you through OFW Watch's Groups tab.
What I personally like about OFW Watch is that they have an OFW Work Journal feature where our migrant workers can log and share past and present working conditions, giving other people a glimpse of what's it's like working abroad and the hardships they experience there. These journals are monitored by OWWA and POLO offices here in the country.
And last but not the least, OFW Watch comes in with a Resource Library function, where OFWs can find directories of all Philippine Embassies, their contact information (contact names & numbers, fax numbers, and email addresses), as well as directions via Google Map on how to reach such offices. It also has a list of Frequently Asked Questions (FAQs) to give light to queries and questions and mini-website where they can use programs like currency converter, language translator and lesson tips.
To download this app, just click on this link.
Abizo OFW
Abizo OFW is the result of the collaboration of the Department of Migrant Workers (DMW) and Galileo Software, allowing the monitoring of OFWs and migrant workers easier through the use of mobile and social networking technology.
The app is set for further developments but offers features such as:
Connecting Filipinos- Through this feature, the government can easily monitor OFWs in their journey–from their departure from the Philippines to their arrival in the host country and vice versa.
OFW Registration- OFWs who recently changed their contact information in the Philippines can update their details through this function.
Reporting Concerns- Just like the other OFW apps on this list, Abizo OFW also comes with a SOS emergency button in which they can use during times of distress.
OWWA Mobile Application
With the aim of making their services and benefits globally available to OFWs, OWWA developed and released their app known as the OWWA Mobile app.
Through the OWWA app, OWWA members can use the following services:
Create their account through the registration form, for OFWs who don't have an account yet.
Check and verify their OWWA membership status and profile
Check their latest employment contract
Renew membership
Pay their OWWA membership fee
Check their transaction details and payment history
FAQs and OWWA's contact details
Find answers to their queries through FAQ
OFWs can get rid of cash payment as the app also allows an OWWA member to pay loans by selecting their preferred bank from the list of OWWA's bank partners, as well as apply for scholarships and acquire livelihood seminars.
To create your OWWA account and access the different OWWA services, simply click this link.
OFBank Mobile Banking Application
The Overseas Filipino Bank (OFBank) is one of the six licensed digital banks in the Philippines as of current date. It is a subsidiary of the government-operated Land Bank of the Philippines.
OFBank initially got its license last March 25th, 2022 and is now operating fully in the country, offering various services such as:
Creating a mobile savings account/ Account opening
Transfer of fund and remittances through OFBank or other banks
Payment center for bills
Multi-purpose loan application
Quick Balance
Cardless withdrawal
Mobilock
Purchase of Treasury Bonds
One time pin (OTP)
Customer service
Through this app, OFWs also have easy access to their personal information such as their OFbank account number, their username, as well as their transaction details.
Android users can download this app on Google play through this link. For Apple users, you can get this app through this link.
---
Looking for an affordable property? Contact us today
A lot of Filipinos dream of owning their first apartment or house and lot. With today's booming real estate opportunities, there are so many options to choose from.
Here at Vistaland International, we have a roster of affordable property listings from several locations across the country. Whether you're looking for a place to live in Manila, Cebu, Davao and etc, we've got you covered. So contact our real estate agents today!
Vistaland International was primarily created to bring OFW closer to their dream of finally acquiring a home in the Philippines. And with the rising cost of living in the country, OFWs and their families are looking for ways to earn extra cash flow to support their daily needs. Luckily, you can also join the global network of Vistaland International as a real estate professional and earn a commission!