If you're up for an upgrade for your set of investment properties, then townhouses are definitely a good investment for you to venture out in terms of cash flow if you're treating it as a rental property. But a lot of people ask, "Are townhouses a good investment?" especially for first time real estate investors to make sure they're not only getting their money's worth, but also the value of the property that they're dealing with.
If you're not sure that a townhouse complex is a good deal for an investment property, then we've got a bunch of reasons along with the good (the bad, and the ugly) in investing in townhouses.
Why Should You Consider Investing in a Townhouse?
Here are a few reasons as to why investing in a townhouse complex is a good idea to step up your investment portfolio:
Inexpensive and Great Retaining Value
Unlike detached houses and some condos that are located in city centers and upscale neighborhoods, townhouses are usually in the suburbs where it's less expensive to live in. Most real estate investors and banks go for properties that are inexpensive, require less maintenance, and lower financial risks since their prices are quite affordable, generating more chances of rental income in the long run!
Designed for Good Living
Aside from positive cash flow, townhouses are usually situated in good communities with great amenities, convenience, and accessibility to schools, malls, restaurants, community gyms, and many other commercial establishments. These are perfect especially for young families as they have the right places for you to store things according to your lifestyle and needs!
As always, it depends on which property you choose as you have to consider a lot of factors (such as price, location, and so much more).
Enjoy a Rather Stress-free Ride
Most real estate investors recommend investing in townhouses as they are simple and flexible to other properties such as apartments, detached houses, and condos. With its simple and great quality and financial process, it's easy to become a property owner with one of these row houses due to its great demand for renting or buying a townhouse, which is perfect for young families and couples who want to start their own lives.
Townhouses Give You More Freedom In Design and Features
Most townhouses give you the freedom to decorate in any way you want it, whether you want it to be environmentally efficient or practical with a splash of style! Nowadays, you find homes that have solar panels or an elevator for PWD or senior tenants, and this gives you an edge to decide how you want to make it feel more homey! So get your phone or computer, look up fun and creative designs on Pinterest and Facebook, and let your mind run free with hot tubs, swimming pools, and your dream aesthetic!
Pros and Cons of Townhouse Investment
Townhouses are properties that provide multiple levels of livable space and mimic a traditional house that is owned on a strata scheme, meaning you get to live on shared land, but you own the property from its interior to your home's exterior.
These are perfect for singles, couples, and families who are looking for more space (or similar to that of a house) but with fewer maintenance requirements, and they often come with larger outdoor spaces such as a backyard, porch, or a courtyard.
If you're looking into investing in these simple yet maintainable properties, here are some of the pros and cons for you!
Pros of Townhouse Investment
Space
Renting or buying a townhouse means more space than that of a condominium and an apartment combined as they usually have two or three floors, depending on the townhouse you're eyeing for.
Modern Amenities for an Affordable Price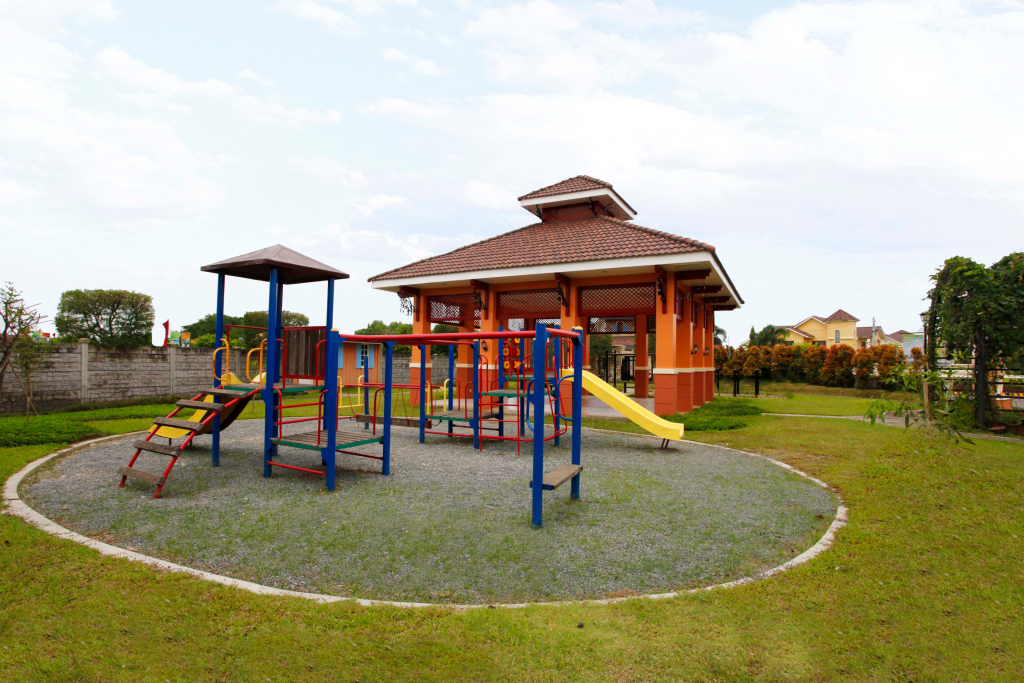 Thanks to the house trends, a brand new townhouse can be upgraded to a suite or an open floor plan, making your home feel comfortable and futuristic (with security upgrades, a swimming pool, and a parking lot for instance) for an affordable price!
Location
Most townhouse owners invest in townhouses that are near the beach or city and in competitive real estate markets, which are affordable compared to a regular house and attract potential renters and potential tenants.
Privacy
These townhouses are like detached homes in a way because they don't have communal facilities, communal walls, and shared amenities, making you enjoy your life in a more secured and conducive community that values your privacy.
Accessible Communal Areas
With its close proximity to almost everything, you can get to any place in the nick of time! Aside from that, there are communal areas such as community gyms, parks, churches, swimming pools, and clubhouses, making leisure and business convenient for you to get done and enjoy!
Cons of Townhouse Investment
Shared Title
Since you're living in a rowed community, you're on a strata scheme, meaning the owner owns the place along with the landlord (if you're renting) or with a tenant (if you're investing).
No Individuality
Townhouses have the same layout and design, meaning you have the same home's exterior and interior since they lack individuality and diverse designs and layouts.
Space
The flip side of having space in single family homes is that different townhouses have different layouts, meaning some have different spaces that feel like it's less than what you're getting in other properties such as a single detached house.
Structure Type
Most townhouses have second or third floors, so the first thing that pops up into your head when it comes to townhouses are stairs, which are unsuitable for aged people or people with physical disabilities.
Resale Value
If you bought it as an investment property and you're planning to sell it, there's less capital growth compared to a house. Its capital growth is roughly similar to that of an apartment's, so it's good for those whose risk appetite is more on the moderate aggressive side.
Things to Remember While Investing in Townhouses
Whether you want to rent, buy, or invest in a townhouse, the first thing you need to consider is location. When you're needs are in the same location, chances are that you're investing in the same area because they are situated on small lands. The next thing you need to consider is that if you want to live in a community such as a homeowner's association or not. And the third one to figure out are the costs, including HOA fees, emergency repairs, monthly dues, other legal fees, and maintenance fees such as interior and exterior maintenance.
Investing in a townhouse can be great for value, space, and living when you want to find an investment property that is low maintenance and easy to find in multiple cities (compared to other housing types). However, real estate investors rather invest in properties that are finished than to build properties so that it's less hassle for people to rent, invest, and buy.
So, do a little research for a good property finder tool, get along with the homeowners association, and get that townhouse with a great property value so that you're getting a positive cash flow and the simple life you've been dreaming of (while also being careful of the downfalls you might get into)!
---
Looking for an affordable property? Contact us today
A lot of Filipinos dream of owning their first apartment or house and lot. With today's booming real estate opportunities, there are so many options to choose from.
Here at Vistaland International, we have a roster of affordable property listings from several locations across the country. Whether you're looking for a place to live in Manila, Cebu, Davao and etc, we've got you covered. So contact our real estate agents today!
Vistaland International was primarily created to bring OFW closer to their dream of finally acquiring a home in the Philippines. And with the rising cost of living in the country, OFWs and their families are looking for ways to earn extra cash flow to support their daily needs. Luckily, you can also join the global network of Vistaland International as a real estate professional and earn a commission!