Nestled amidst the lush landscapes and azure waters of the Philippines, Laguna emerges as an enchanting tourist destination that captivates the hearts of visitors from around the globe. Located just a few hours away from the bustling metropolis of Manila, this province beckons with its diverse offerings, encompassing natural wonders, historical landmarks, and cultural treasures.
Whether you seek tranquility in nature, immersion in history, or a taste of local traditions, Laguna provides an alluring escape from the stresses of Metro Manila that delights the senses and ignites a spirit of exploration.
The allure of Laguna lies in its abundant natural beauty and stunning scenery, exemplified by its picturesque lakes, majestic waterfalls like the Hidden Falls, and verdant mountains. It houses the Resort Capital of the Philippines– Calamba City. Aside from that, province is home to stunning destinations such as the renowned Laguna de Bay, the country's largest inland body of water, and the captivating Pagsanjan Falls, a cascading wonder nestled amidst a lush gorge. Moreover, nature enthusiasts can explore the mystical Mount Makiling, a dormant volcano offering scenic hiking trails and a biodiversity-rich environment.
Beyond its natural splendors, the Laguna province also boasts a rich historical heritage, with sites like the Pila Historic Town Center, showcasing ancestral, houses that stand as proud reminders of the province's colonial past. With its blend of natural wonders and cultural gems, Laguna promises an unforgettable journey into the heart of the Philippines' captivating beauty and storied history.
Today, let's explore the charm of Laguna and discover all the tourist spots you shouldn't miss when visiting the province!
Best Laguna Tourist Spots
Pagsanjan Falls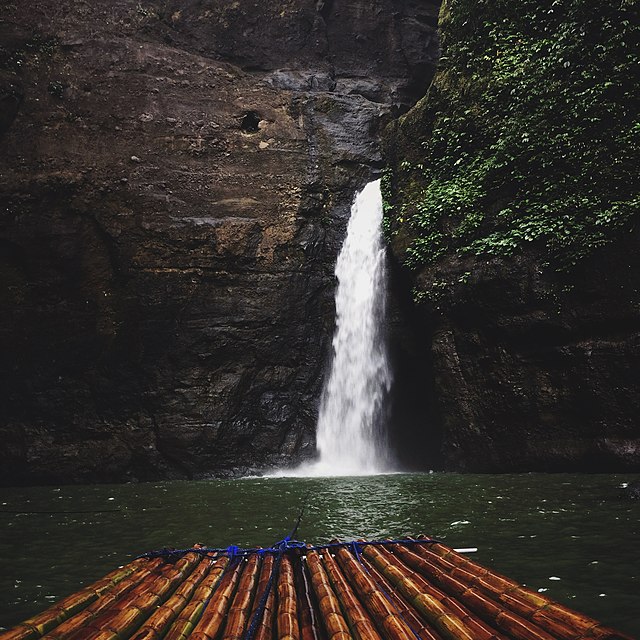 Located in the town of Pagsanjan, Pagsanjan Falls is a natural wonder that attracts visitors from near and far. Embark on a thrilling river adventure as you navigate through the lush jungle on a traditional canoe, passing through towering cliffs and rapids before reaching the majestic waterfall, where you can enjoy a refreshing swim amidst its cascading beauty.
Laguna de Bay
As the largest lake in the Philippines, Laguna de Bay offers a serene retreat for nature lovers. Take a boat ride on the lake's tranquil waters, witness stunning sunsets, and explore the surrounding lakeside towns, such as Calamba and Los Baños, known for their hot springs and resorts.
Mount Makiling
Towering over the landscape, Mount Makiling is a dormant volcano that provides excellent hiking opportunities for outdoor enthusiasts. Its lush forests, diverse flora and fauna, and captivating trails make it a popular tourist destination for nature lovers and adventure seekers alike.
Enchanted Kingdom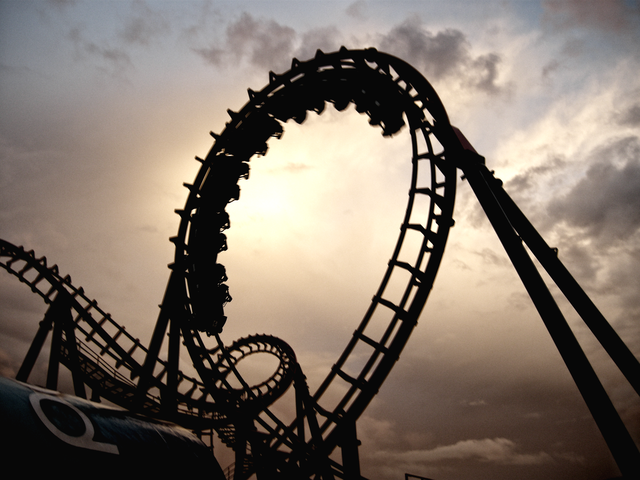 For a dose of adrenaline-fueled fun, head to Enchanted Kingdom, the country's premier theme park. Located in Santa Rosa City, it offers a wide array of thrilling rides, entertaining shows, and attractions suitable for visitors of all ages. Space Shuttle, Rio Grande Rapids and Jungle Log Jam are must-tries!
Nagcarlan Underground Cemetery
Delve into history at the Nagcarlan Underground Cemetery, a unique burial site located in Nagcarlan. Built in the 19th century, this underground cemetery served as a resting place for prominent individuals and is now considered a national historical landmark.
The cemetery is a 1-hectare property that is divided into two parts: the above-ground cemetery and the underground crypt. The above-ground cemetery is surrounded by a circular wall of niches that were used for burials. The underground crypt is located 15 feet below the chapel and it contains 36 tombs that are arranged in four levels.
It is a great place to visit if you want to know more about the history of Laguna.
Seven Lakes
The Seven Lakes of San Pablo are a group of volcanic crater lakes located in the city of San Pablo City which consists of Sampaloc Lake, Lake Bunot, Lake Palakpakin, Lake Mohikap, Lake Pandin, Yambo Lake, and Lake Calibato.
The lakes were formed by volcanic activity about 25,000 years ago. They are all of varying sizes, with Lake Sampaloc being the largest and Lake Bunot being the smallest. The lakes are home to a variety of plant and animal life, including fish, turtles, frogs, and birds.
Japanese Garden
Japanese garden is a memorial park in Cavinti, Laguna built in 1970s. Sitting along Caliraya Lake, the Japanese garden is made to commemorate the fallen World War II Japanese soldiers.
It is a beautiful and peaceful place, and it is a great place to escape the hustle and bustle of everyday life. If you are looking for a relaxing and serene place to visit, then the Japanese Garden is a great option. It is open from 8 am to 5pm daily with a 20-peso entrance fee.
Living in Laguna
Finding the perfect place to stay in the lovely province of Laguna? Let Vista Land International help you with that! With our wide array of and portfolio of real estate properties, we are here to help and ensure that you will have a comfortable house to stay in this picturesque province.
Final Takeaway
Visiting the tourist spots in Laguna is not just about sightseeing; it is an invitation to immerse oneself in the vibrant tapestry of the Philippines' natural beauty and rich history. Whether you seek adventure, serenity, or cultural immersion, Laguna delivers with its diverse range of attractions that captivate the senses and ignite a spirit of exploration.
Beyond the well-known destinations, Laguna offers hidden gems and off-the-beaten-path discoveries, ensuring that every traveler can uncover something unique and unforgettable. From the hidden oasis of Hidden Valley Springs to the subterranean wonders of Nagcarlan Underground Cemetery, the province beckons with surprises at every turn.
Moreover, the warmth and hospitality of the locals add an extra layer of charm to the experience, making visitors feel welcomed and embraced by the genuine smiles and friendly conversations that punctuate their journey.
So, whether you are a nature enthusiast, history buff, thrill-seeker, or cultural explorer, a trip to Laguna promises to be a captivating adventure that unveils the beauty, heritage, and soul of the Philippines. With its diverse array of tourist spots, Laguna invites you to embark on a journey of discovery, leaving you with lasting memories and a deep appreciation for this remarkable province.