Because of COVID-19, thousands of OFWs and migrant Filipino workers found themselves riding a plane back to the Philippines and out of a job. This is a heartbreaking experience for many of them since they rely on earning money abroad to support their families.
Although many OFWs and migrant Filipino workers are happy at the thought of reuniting with their families and loved ones, they also worry about their future employment status. Some do get their jobs back but unfortunately, for others, they are re-applying and trying to get back abroad.
So what can they do in the meantime?
They can sell Philippine real estate. The market for real estate properties is always in demand. OFW investors who bought properties during the past few years can make use of their investments to make money while waiting for re-employment abroad.
There are several condos for sale in the Philippines that many expats find attractive. Even foreigners from abroad are likely to purchase real estate in the Philippines because of its cheap price and convenient location in the city. One of the best things about the Philippines is that it is a great tourist destination. There are always fun and exciting things to do. At a much cheaper price. So this entices foreigners to come over and experience Filipino culture firsthand.
Many Filipino workers in the Philippines are also looking to buy their own homes or condominiums. This makes them another great target audience for OFW real estate owners to do business with. They mostly come from the BPO industry or major Philippine companies.
Top Products to Sell Online for OFWs this 2021
House and Lot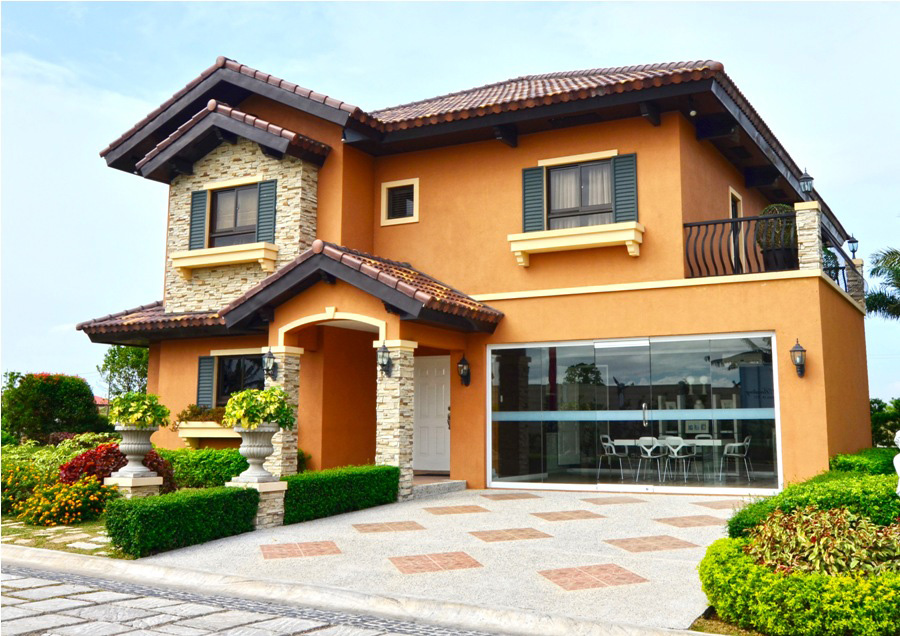 Real estate is a lucrative business. It may take a few years to save enough money to buy real estate but the rewards are great. There are several amazing house and lot properties available in the Philippines. Many real estate development companies are building more and more affordable homes for Filipinos.
There are different types of house and lots for sale to choose from. Each house and lot is tailored depending on the investor's preference and budget. And they can be found online through property listings or just by asking a real estate broker. The hard part is deciding which best suits their needs and preferences.
House and lots within gated communities or inside subdivisions are more in demand and expensive compared to others. They are popular with married couples and families with children. They provide families security and a sense of community. House and lots inside subdivisions can give them peace of mind against thefts, or burglars. They can also let their children play on the streets in peace, knowing that there are security guards on standby at the gate entrance. If an accident does happen, the security guard is there to protect them.
However, complete privacy can be a problem especially if the property lots are built too close to each other. If a fight breaks out in the house, then most likely the neighbors can hear it from their house. If privacy is a big deal, then it is a good idea to invest in window blinds or reflective surfaces for the windows.
House and lots within the city have the highest value of all since they are in a prime location. They have easy access to important buildings such as malls, business centers and government buildings. House and lots within the city also provide multiple opportunities for passive income, such as renting it out to expats or visiting tourists. They can also be used for Airbnbs. Although they are becoming increasingly rare to find, some are still on the market at a premium price.
There are also house and lots for sale found in uncommon areas. Mostly, they were previously empty lots and the owner decided to build a house to sell it off at a higher profit. These lots can be found within the nooks and crannies in various locations in the Philippines. They can be harder to find and can take a few winding roads. Their location may also not be ideal since some house and lots are surrounded by already established city dwellers.
They do not have their own security guards so the house owner should be diligent in securing their house from thefts, and robberies. Installing a CCTV is recommended as well as getting a guard dog to watch over the house while everyone in the family is away.
Another thing to keep in mind is that the farther the property is from the city, the cheaper its price. However, property value always increases every year. So despite its far distance from the city, there is still value in selling the property.
Although many Filipinos and foreigners prefer to live close to the city, living in the province also has its benefits. House and lots are cheaper and the air is cleaner. There is also less noise pollution, giving residents a peace of mind and stress-free relaxation. This is a great option for retired Filipinos to spend the rest of their days in peace and relaxation.
Condominium Units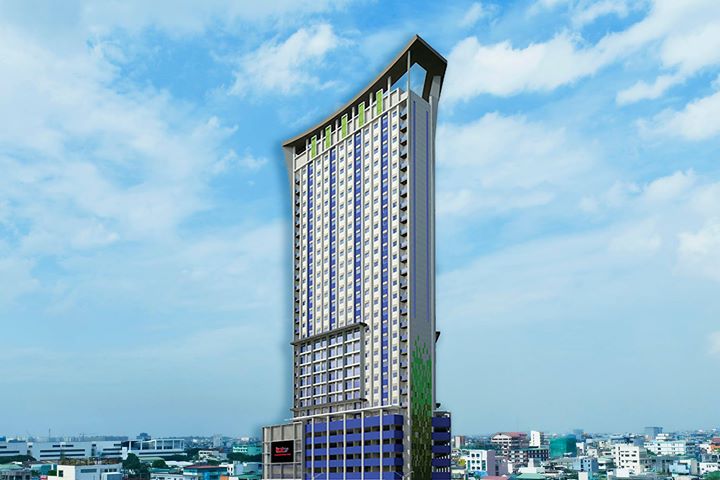 With the fast-paced growth of BPO companies, condominiums units are very popular in the city. They offer easy access to several locations and many Filipino millennials find them convenient to live in. Especially if they are still single and not yet married. Even couples find them convenient to live in.
There are several condos for sale in the Philippines. Most of them offer a down payment but OFWs and migrant Filipino workers should keep in mind there are additional monthly fees such as maintenance fee, elevator fees, condominium insurance, fire insurance, and etc when purchasing a condominium unit. So when thinking about purchasing a condominium unit make sure to research well before taking the plunge.
OFWs and migrant Filipino workers who make a business of buying and selling their condominium units can easily earn a small fortune. This is why condominium units sell out fast and why they are so popular. Especially if they are located in a prime area where there are several social amenities available.
Condominium units offer security, and basic amenities such as electricity and water. Some condominiums even have their own swimming pools or gym, which is enticing for young adults who enjoy socially stimulating activities.
Overall:
There are several online platforms for OFWs and migrant Filipinos to publicize their house and lots for sale or condos for sale such as Lamudi and dotproperty. They can even use Facebook and join groups that sell real estate investment to promote their own properties. They may also use the traditional word of mouth method by spreading their intention to sell towards their relatives and friends.
Enlisting the help of real estate brokers can also boost attention around the property listing. Real estate brokers have wider audiences and more resources. As real estate brokers, they can provide better customer service and satisfy the client's concerns and questions.
Just be aware of the potential buyers who express their interest in buying the property. It pays to learn how they get their source of income and do some background digging to check if the buyer is reliable and can securely pay for the property.
Other Top Products Options to Sell Online
However, if OFWs don't have any real estate properties to sell or make a profit with, then there are also other top products options to sell online:
Cosmetics and Skin Care Products
Women wish to stay beautiful, at all times. Not only does it make them feel special, it also boosts their confidence. It is also important for women to take care of their skin. Especially as they grow older.
In a hot climate like the Philippines, it is vital to protect their skin from the harsh rays of the sun. It is common to see Filipino women using umbrellas even on a sunny day. Filipino women are passionate about using skin-whitening products. Because in Filipino culture, having fair skin is seen as handsome or beautiful.
This is why imported make-up and skin care products are hot-selling items among young women and above. There is a strong demand in the market for selling top-quality cosmetic and skin care products. Especially South Korean and Japanese cosmetic skin care brands.
These countries are known for their advanced technology on skin care and cosmetics. Their highly well-made and effective skin care products and cosmetics make them one of the global leaders of the skin care industry.
Some international brands are not commonly found in the Philippines so there is a greater demand for them in the Philippine online market.
Imported Perfumes and Designer Products
Imported perfumes, designer clothes, and designer bags are popular products. It appeals to a wide audience of all ages. More importantly, trending perfumes and designer products sell out quickly. They make great gifts to give to friends and family, including relatives and neighbors.
They are popular especially among women and men. Authentic brands are popular especially among young adults. However, counterfeit products are commonly found in the online market. Counterfeit perfumes and designer products come at a cheaper price, but they offer poor quality and usually do not last a long time.
Shoes and Footwear
Selling branded shoes and footwear items is a hot-seller among men and women. Imported shoes and footwear are popular especially for young men and women. This is because of their great quality and the prestige they hold as branded items.
Wearing branded shoes and footwear items can be eye-catching and a fashion statement to many Filipino people. Branded shoes also last a long time so they make a great investment especially if the person travels a lot. Some branded shoes can be comfortable to wear in and can endure a lot of wear and tear. They can even last for a couple of years before receiving any permanent damage.
Overall:
There is no lack of demand when it comes to imported goods and products. Filipino people enjoy imported goods and products from other countries especially if they come from countries such as the U.S., Canada or U.K.
Filipino people enjoy tasting new food and experiencing new things they cannot find in the Philippines. This is why OFWs and migrant Filipino workers think of their families first so they provide their families with the best products they can afford and help ease the burden of their parents and siblings.
OFWs and migrant Filipino workers can sell these hot products online through various popular online platforms such as Facebook, or Instagram. They can even turn it into a small side line business by setting up a shop in Shopee or Lazada. Although maintaining an online shop takes time and patience. In the long run, this creates another income revenue for them to increase their sources of cash flow.
Conclusion:
Overall, the top products OFWs and migrant workers can sell online are real estate properties they have invested in and imported goods. Real estate is a great investment that increases in value every year. Condominiums are especially popular among Filipino BPO workers and foreign expats.
By investing in more real estate, OFWs and migrant workers can increase their cash flow value and generate passive wealth. They can have the benefit of retiring early. They can enjoy the rest of their retirement by being financially free and choosing whatever it is they want to do without the burden of worrying about money.
Imported goods are also a great commodity in online buy and sell groups. Many Filipinos think highly of imported products. Imported food tastes delicious and imported chocolates are always a popular gift for anyone of all ages. Majority of Filipino people are sweet-toothed. So it is not surprising, they are always happy at receiving imported chocolates as gift souvenirs or even as birthday gifts.
But for OFWs and migrant Filipino workers looking to make some serious income online, then selling real estate properties and condominium units are the way to go. Now is the perfect time to seize this opportunity and earn from real estate investments.
Get Started with Vistaland International
For OFWs and migrant Filipinos who are looking for a house and lot or condo for sale in the Philippines, Vistaland International Marketing, Inc. (VIMI) has a diverse portfolio of OFW property investments for you. Send us a message today!
---
Vistaland International Marketing, Inc. (VIMI) is the international marketing division of Vista Land. Aiming to provide OFWs and migrant Filipinos a home in the Philippines, VIMI has established long-lasting relationships with brokers and clients around the world.
Get started with your property investments! Contact us today and follow our social media accounts: Facebook, YouTube, Twitter, Instagram, and LinkedIn.