Photo by Sidekix Media on Unsplash
How to Adapt to Condo Living
How do OFW investors know if it is suitable for them to move from a house to an apartment or condo? First of all, if you find yourself using your home too much and making many expenses, this event may suggest that moving into a condo can make your life easier.
Downsizing and moving to a condo for sale in the Philippines is not going to be easy. Moving to condos will change our way of life. Or at least, change the way we want to live, but the bottom line is that we should live better. That is why we choose a condo investment over our high-maintenance houses.
There are many disadvantages and considerations in living in an apartment. Older people, empty nesters, and world travelers should learn more about the pros and cons of apartment living before changing their lifestyles.
Location is the primary consideration. Condos for sale in the Philippines are usually the best OFW property investment typically situated in the middle of a busy business district, so that you can save on fuel and transportation costs. Because space is limited, you also tend to limit your furniture to minimize clutter.
Family is the most important asset of Filipinos. This is wealth they can never exchange for anything else. They are willing to invest any amount of money just to put their family in good condition. So why not consider getting a condo in the Philippines? First, let us identify the factors that you should consider before moving into a condominium.
What is a condominium?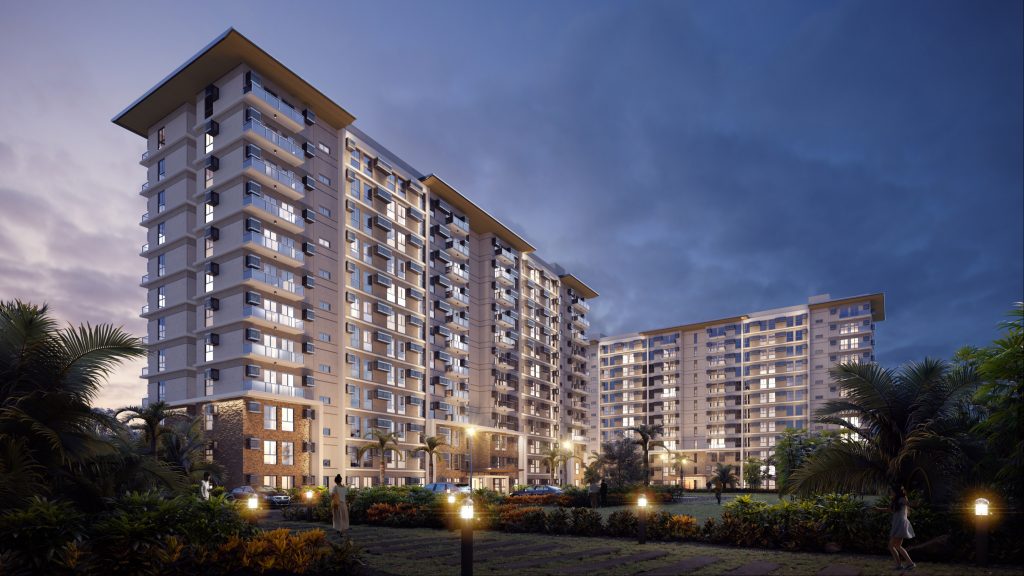 According to Republic Act 4726, known as the condominium act of the Philippines, a condominium is "participation in real estate, including the individual participation in a unit in a residential, industrial or commercial building. As well as the land in which it is directly or indivisible together—located in other public areas of the building."
Who can have one? Can foreigners buy a condo in the Philippines?
According to the Philippine Condominium Law, OFW and migrant Filipinos, Filipino citizens and businesses can own condos in the Philippines. However, foreigners cannot own more than 40% of the company's total share capital and working capital, and the company must be owned and controlled by a Filipino. In addition to this restriction, foreigners and foreign companies are prohibited by law from owning land.
How can I buy a condo for sale in the Philippines?
The client or OFW investor completes the reservation form and pays for the reservation. The client will comply with all other requirements, such as valid identification and proof of invoices, and deliver them within the agreed period. In addition to your signature on the reservation agreement, preferred payment plan, and payment of the reservation fee, OFW investors may also need to submit and fulfill some documents.
Related Article: Where To Buy a Condo For Sale In The Philippines
How much do I have to spend?
Depending on the market, buying a condo unit in the Philippines may be more expensive or cheaper per square foot than single-family homes. The appreciation of your property will also depend on the market. In rural areas, the appreciation rate of single-family houses with land tends to be higher than apartments of similar size. However, apartments in cities can appreciate faster than single-family houses.
Benefits of Having a Condo Unit in the Philippines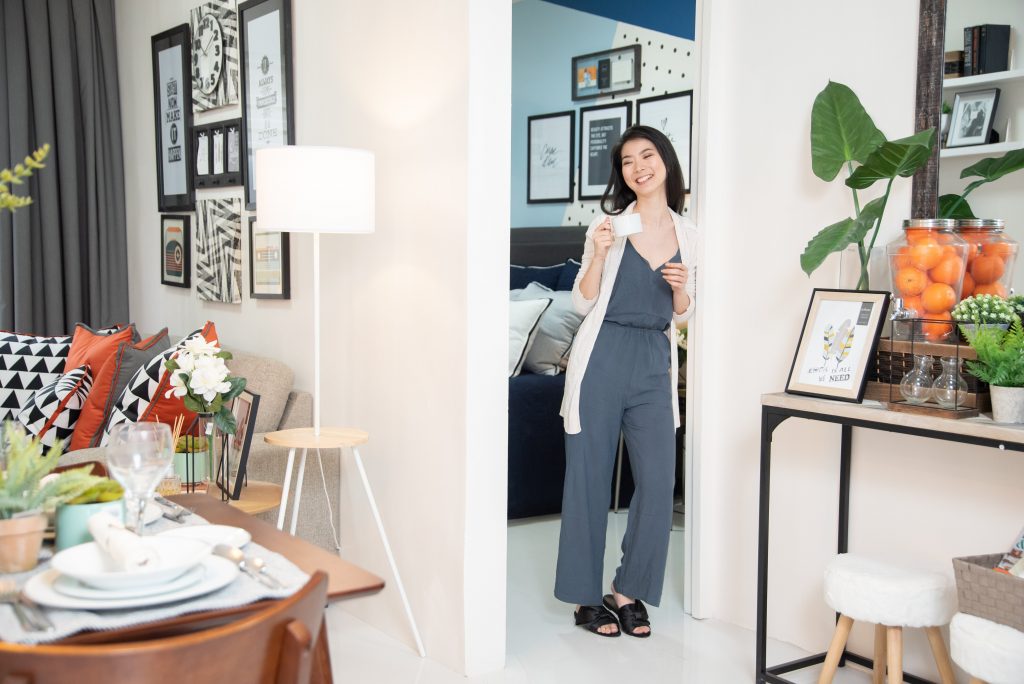 Less Maintenance
Less maintenance is one of the primary reasons why OFW investors choose a condo over having a house. Most of your money and time is spent on house maintenance, from the maintenance of house structure and resources to beautification and cleanliness of the entire home. Unluckily if you have a high tower house, it is like burning money for nothing.
Having a condo unit in the Philippines is a wise choice though the space is limited. You are maximizing your space and making and placing resources the best out of it. If you value the convenience and accessibility of larger areas and quiet communities, apartments are a perfect choice. If you want to buy real estate in the business district of any developed city, it makes economic sense to buy an apartment or condo unit.
Many OFW and migrant Filipinos are finding a place where they can stay. Buying a condo unit in the Philippines is a good investment because you can sell your unit, which is not prohibited in condominium law. However, when you sell your unit, you sell the unit itself and your interest in the public area and your membership and equity in the condo business.
Adaptable Living
Medium-sized condominiums are perfect for buyers who want to downsize a larger home or don't want to spend a lot of time maintaining the home. In addition, the smaller space provides more freedom for residents who wish to spend time traveling or enjoying the city rather than always working on home décor.
Luxury Amenities
Each condominium community is slightly different, but you will most likely find a variety of amenities. These facilities include swimming pools, tennis courts, gyms, and community rooms. You have free access to condominium resources and enjoy life away from hustle obligations in houses from cities. As the unit owner, you are essentially the co-owner of the apartment, and you are entitled to such privileges and subject to the restrictions that may arise from ownership.
Near to Entertainment and Business Districts
One of the main advantages of condo living is that condominium buildings are usually located in the city center or surrounding areas, so residents can easily travel to nearby commercial and entertainment areas. This means living within walking distance of restaurants and bars, public transportation, major attractions, and many activities.
Enhanced Security
Many OFW investors invest in condo units in the Philippines living to experience the safest and most secure accommodation. Before entering the premises, CCTV cameras, well-trained security personnel, and detailed security inspection procedures are installed.
But the security threat is not limited to thieves or criminals. They appear in different forms of unforeseen circumstances, such as earthquakes and other natural disasters, and even simple careless accidents at home. So that your whole family is always safe, we have provided you with all possible security measures and precautions. You must take the following steps in each space and corner of the apartment.
Instant Community
Living so close to other people creates a sense of community that is different from what you would find in a typical neighborhood. As a result, many apartment dwellers are proud of their community, and their neighbors can become close friends.
Filipinos are always friendly with strangers or newcomers. This is because they want newcomers to feel at home or be part of a team. Moreover, knowing where strangers are coming from helps Filipinos get into a relationship because it's their way of finding out if they know other people from the same place.
Cons of Living in a Condo
Limited Space
If you are moving from a house to a condo, there is no doubt that limited space is difficult to accommodate at first. If you have many hobbies and projects that you don't want to give up, moving into an apartment will be a challenge.
Below are the tips on how you can maximize your space in your condo unit.
One of the challenges you may encounter in living in a condo is the design of your kitchen. Hanging kitchen utensils can save a lot of space than putting everything in the kitchen counter.
Your living room should be spacious with a good ambiance. Don't put so many things you don't usually use. The more floor space, the better.
Raise your bed.
Don't buy things you don't need.
Excessive Noise
If you're going to scale down a sprawling suburban community, moving into an apartment can be a very different noise experience. You will share the walls and the floor/ceiling with your neighbors. Some apartment complexes also limit the number of visitors and pets you can have. You may also have restrictions on specific aspects of the home, such as paint colors, solar panels, and landscaping, affecting your sense of control.
Tips on How to Make your Condo Unit Sound Proof
Identify the source of the noise. For example, check if it is from your neighbor or if the location of your unit is near the highway.
Try applying sound-absorbing materials. There are sound-absorbing materials available in the market, such as fabric-wrapped acoustic panels, wood wool, and soundproof curtains.
Choose a good location. If possible, choose a unit away from roads, construction, and factories that produce noise.
If the neighbor is the problem, don't be hesitant and approach them with kindness.
Lack of Privacy and Security
Like apartments, condos share walls. You may hear neighbors passing by your apartments or throwing parties. You may listen to television or noisy animals. But, unfortunately, they can also hear your voice. For people who are used to living in apartments, this may not be a problem. But for those who want to go from a house to an apartment, are looking for peace, and life in an apartment may not be ideal.
Here are some security hacks that might help in improving privacy in your condo unit
Lock your house after entering or going outside, especially if you're going on a long trip, vacation, and event.
Seek help from other people in the building. Be kind and friendly to your neighbors so that you can entrust the security of your unit.
Install curtain blinds in your window. Eyes are the main reason why people tend to be tempted. Installing blinds might help for your furniture and others not to be seen.
Consider cameras or CCTV. It is not harmful to install cameras in your unit as long as it is against the rules and regulations of the condominium.
Appended Expenses and Fees
Typical apartment costs generally always include contributions to building maintenance and upkeep. Still, in some cases, they can also have heat, water, sewer, garbage collection, and even electricity and cable TV. Consider how much these order lines cost if you live at home.
The price per square foot for a condo unit can be higher than for a single-family home. Generally, what you pay for a condo are the convenience and location. After considering all the factors, your mortgage payment may go up.
If you are an OFW investor, a newly married couple planning to start a family, or a young professional, living in an apartment can save you expenses on visits to parks, resorts, gyms, recreational areas, and sometimes even money for Internet connections or Wi-Fi. Of course, you must pay what they call association fees or homeowner's fees to enjoy these apartment privileges.
However, you never have to worry about security, non-working facilities, or even garbage collection.
Inadequate of Storage Spaces
For residents who need to store items, the absence of additional basements, garages, attics, or closets can be a disadvantage. Some apartments may include small storage units assigned to each apartment, but this is not always guaranteed, which means you may need to downsize or move out for more space. Of course, you can rent a storage unit at any time, which is cheaper than moving to a larger condo unit.
How to Choose Good Condo For Sale in the Philippines
Consider unit facade
Whether you have views of a quiet and peaceful mansion, lush greenery, a vibrant city skyline, or tranquil ocean and pool views, high-quality landscapes typically include unobstructed views. But, unfortunately, they are also priced high, so you have to decide whether it is a possession or a necessity.
If the landscape is not necessary to you, you can save some money here. I have a friend who does not mind buying a house across the block because his life habit is mainly to close the curtains and minimum vision requirements. This saves them a lot of money. They invest in interior design and make the most of it.
Decide where in the Floor Unit is On
Condos for sale on the upper floors are generally brighter and better ventilated than those on the lower floors; they are more exposed to sunlight and less blocked by the surrounding environment. However, the units on the lower floors are more convenient because there is no need to wait for the elevator or struggle with bulky furniture.
If you enjoy the scenery, you have to pick a high floor unit. This is because you see the sky, trees, and other buildings while enjoying light coming from the sun.
If you don't want to feel physically tired from climbing stairs or waiting for elevators, then the first three floors are a perfect choice. In addition, since no one lives under your unit, you don't have to worry about making too much noise. If you want to avoid the extreme situation of the upper and lower mid floors, buying one of the units is the ideal option. You can still use the stairs easily and can tolerate traffic noise at this level. On the upper floors, you won't have to deal with street noise. Besides, you can also enjoy the beautiful scenery. You will also get financial benefits because the apartments on the upper floors tend to have a higher resale value. After all, the beauty there is astonishing.
Availability of parking lot and driveway
Choose a condominium near the entrance block for you to have easy access to parking and driveway. Most high-rise condominiums place their parking lot on the basement, while medium-size condominiums place their parking lot on the rooftops.
Avoid condominiums with Issue
One of the most important things to protect yourself when buying a condo for sale is researching the Homeowners Association and participating in the Homeowners Association meetings. You may also want to talk to your neighbors to see if they are satisfied with how the apartment is managed. Check the letter to determine what the HOA covers. You can also request the minutes of recent board and member meetings and determine how much the Homeowners Association membership dues have increased in recent years.
Another area that needs to be investigated is the board's litigation history, including taxation and other general issues. If you make a purchase, you may find pending lawsuits that you may not want to participate in. Due to non-payment of homeowners' association dues, some apartment associations were forced to file for bankruptcy. If you delay receiving the installment payment, the lender may also stop financing these units, affecting the resale value.
Study Community the Rules and Regulations
Since most condo units are close to each other, the community association will establish rules and regulations. Because of this, many associations will have many different rules and regulations to "keep the peace" in the community.
It is essential to understand that, unlike single-family homes, you cannot set your own rules and do whatever you want. In many cases, buyers don't mind reviewing the association's rules but let their attorneys review them on their behalf. Many communities restrict the types of pets or whether pets are allowed. The last thing you want to know is that your animals cannot enter the community.
Other standard rules in many apartment communities have to do with whether the unit can be rented or whether there is quiet time. If you have dealt with bad neighbors in the past, you will understand why these rules are an essential part of the condo complex.
---
Buying a condo unit in the Philippines is a lot easier if you consider talking to the experts in the real estate industry. Vistaland International Marketing, Inc. (VIMI) offers a wide variety of condos for sale in the Philippines that will surely help you in choosing what real estate property to invest in. Educate yourself and land the dream of living in a condo with VIMI. Send us a message here for any concern or inquiries.
---
Vistaland International Marketing, Inc. (VIMI) is the international marketing division of Vista Land. Aiming to provide OFWs and migrant Filipinos a home in the Philippines, VIMI has established long-lasting relationships with brokers and clients around the world.
Get started with your property investments! Contact us today and follow our social media accounts: Facebook, YouTube, Twitter, Instagram, and LinkedIn.