The Philippines is a country rich in culture and natural resources. As such, local Filipino citizens and Overseas Filipino Workers (OFWs) have so much to offer to the world. It's no secret that there's a great ingress of foreign venture capitalists looking for business opportunities that they could invest in or properties they could acquire and gain rental income.
OFWs have braved the great unknown and lived in a different country just to make ends meet. They're dubbed as the Philippine's modern day heroes because of the money remittances they send back that keeps the economy afloat. And with all their hard work, it's fulfilling to come home to your family and enjoy your well-deserved vacation.
In line with that, have you ever gone to a local or international travel destination and wondered what it would be like to live there?
If you're thinking about moving to a touristy area, read ahead to find out the pros and cons of buying a house or condominiums in a tourist destination here in the Philippines.
Advantages of Condo Living in a Tourist Destination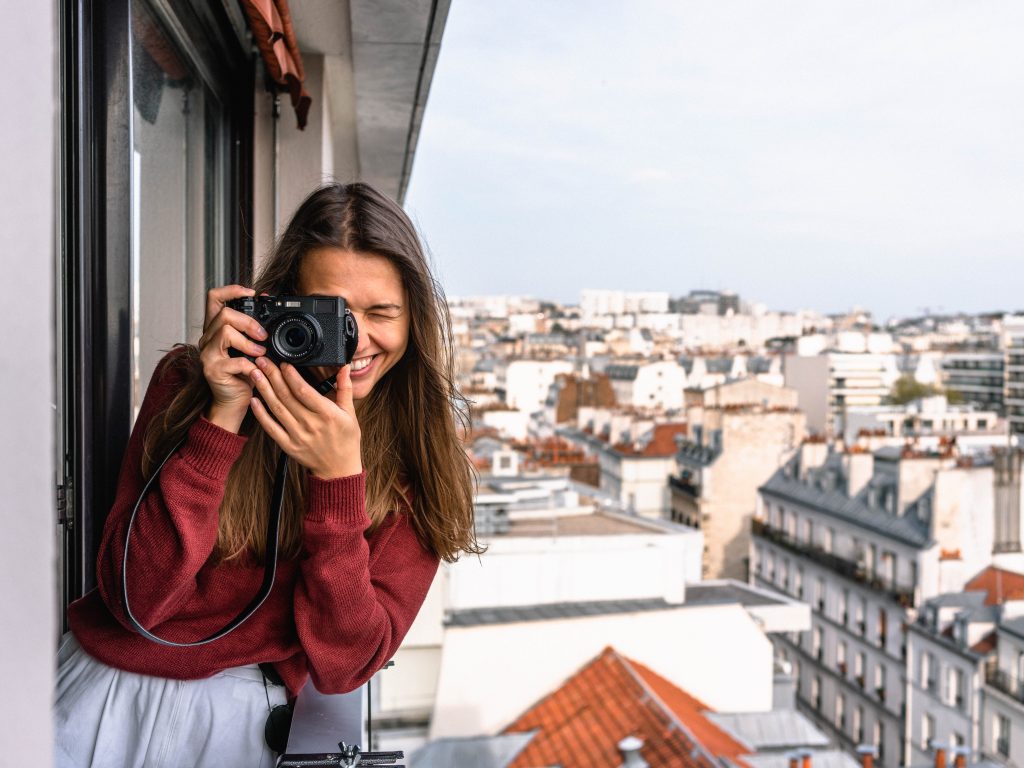 Easy Access to Instagrammable Destinations
Quite the obvious factor, the main vantage point of living in tourist areas is you never run out of things to do. Like most tourist destinations, there's always going to be an occasion and you get to experience different kinds of events ranging from concerts and trade shows, to sports cup and social events. Additionally, there's also going to be an influx of business such as new restaurants, cafes, shopping malls, tourist amenities, and recreational parks. Having continuous growth in the economy brings us to the next point.
Flourishing Economy and Transportation
The rise of tourists in the area means a huge booster for the city's economy. The number of tourists per year greatly affects different business industries like the tourism industry, the Philippine housing industry and the commercial sector. Foreign visitors, local Filipinos, and OFW investors play an important role by visiting tourism areas because these target markets might acquire properties that could generate rental income.
Just like the growth of the local economy, tourism also affects transportation and road infrastructure. Local government units (LGUs) of those cities and municipalities in the Philippines with tourism areas prioritize having safe, wider roads to better accommodate the rising guests in the community.
Friends and Family Will Surely Visit
If you live in a house and lot in the Philippines with a lot of famous tourist spots, then surely your friends and family would want to visit you often. You can take them to the famous tourist spots and hidden gems in the city as well as giving them a personal tour of your master planned community. They wouldn't have to look for available tour guides because they have you to give them a tour of your home.
Disadvantages of Living in Famous Tourist Areas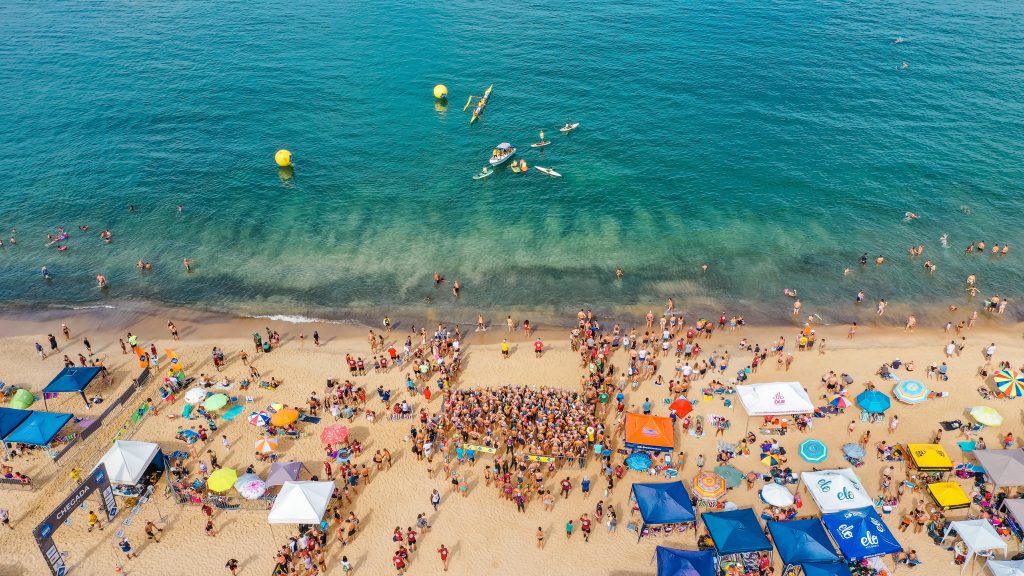 Overcrowding
While it's great that you wake up to scenic views and fresh air, a downside of purchasing a home in a tourist area is the amount of large crowds everyday. You'll see crowded spaces in between shopping malls and famous spots because naturally, travel goers would want to have the vacation experience and take a few pictures.
Higher Cost of Living
One on the biggest disadvanatges of living in a place rich in tourism is the expensive prices of everyday items. Although this doesn't apply to every tourist setting, you should expect a higher cost of living when you live in a city bustling with tourists everyday. The closer you live to the main tourist area in the city, the higher your daily expenses will be.
Destruction of Tourist Attraction
A big disadvantage of living in a famous tourism area is you get to see firsthand how tourists disrupt the natural beauty of the area by pollution. Take the great Boracay for example. The world-class resort island had to be closed off to tourists for 6 months in order for the island's rehabilitation and clean-up drive to take place.
One of the important things to consider when looking for a home investment in the Philippines is whether you'd like to settle down in a touristy area or a place seldom visited by tourists. In the Philippines, there are several condo developers located in cities with high tourism growth. Their condo developments are either just a short drive away from travel destinations or right at your front door.
Here are five condo developments in the Philippines located in popular tourist attractions
Luxury condo for sale in Baguio City
The City of Baguio is known as the "Summer Capital of the Philippines" because of its generally cool climate owing to its higher ground elevation. Baguio is abundant in tropical pine trees, so it's naturally nicknamed as The City of Pines. Because of its cool climate and pine trees around the city, Baguio is a well-known tourist attraction for local Filipino citizens, returning OFWs, and foreign visitors who wish to escape the scorching heat of the metro.
The cozy pine city has so much to offer to tourists. From their Strawberry Taho delicacy and Strawberry farms, to their iconic tourist spots such as Burnham Park, Camp John Hay, and the Baguio Cathedral, OFWs and foreign visitors would surely have a fun-filled adventure.
Baguio City has a lot of accessible hotels and transient rooms for all kinds of budgets. But seeing as it is a famous tourist destination, there are local Filipinos and OFWs who opt to settle down in a condo in Baguio City.
Brenthill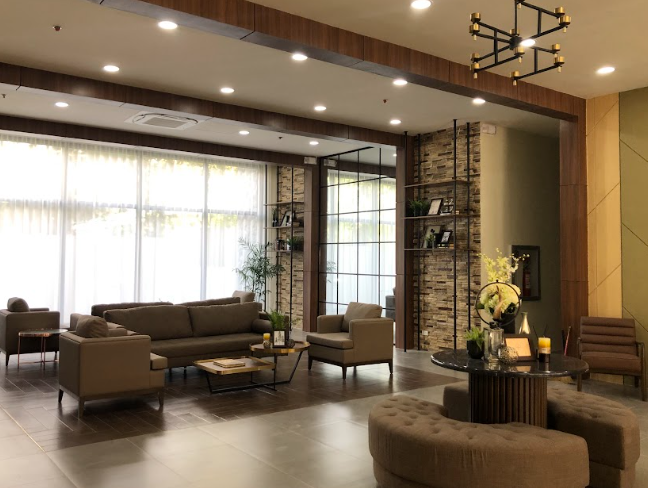 Brenthill is Vista Residences' luxury condo development in Baguio that offers a laid-back condo lifestyle. Nestled between nature's foliage and Baguio's busy streets, Brenthill takes your condo living close to popular attractions such as the Baguio Cathedral, Teacher's Camp, the Public Market, the Pink Sisters, and the Botanical Gardens.
Project Address: 9 Yangco Road, Upper Pacdal, Baguio, Benguet, Philippines
Starting Price: PHP 5,900,000
Units Offered: Studio unit, 1 bedroom unit, 2 bedroom unit with balcony
Pinehill
Designed to be one with the ambience of the surrounding pine forest, Pinehill is a 12-storey vertical village tucked away into the mountainside of Baguio. Pinehill's available condos in Baguio offers a stunning panoramic view of lush green pine forests and vast valleys.
Project Address: Outlook Drive, Baguio City, Philippines
Starting Price: PHP 5,300,000
Units Offered: Studio unit, 1 bedroom unit
Canyon Hill
Wake up to the breathtaking views of the Cordillera Mountains and the fresh pine-scented air that Baguio City is known and loved for. Canyon Hill Baguio is a 9-storey vertical development engulfed in a dense green forest. In Canyon Hill, you are not just close to the top tourist area but you're also near excellent academic institutions.
Project Address: Pacdal Road, Baguio City
Starting Price: PHP 5,000,000
Units Offered: Studio unit, 1 bedroom unit
Luxury condo for sale in Tagaytay, Cavite
Tagaytay is well-known for a lot of things such as Sky Ranch, People's Park in the Sky, Picnic Grove, and the famous view of Taal Volcano and Lake. Having similar environment qualities to Baguio City, Tagaytay is dubbed as the Second Summer Capital of the Philippines. The city's charming characteristics attracts both local and foreign investors, even OFW investors to buy a condo for sale in Tagaytay, Cavite and have it rented out via Airbnb.
Pine Suites boasts its luxury condo development in Tagaytay with its lush, tree-lined entrance and cozy cabin feel inside its condo developments. Enjoy the exclusive views of the misty pine forest in your own suite in Tagaytay. Condo living has never been this luxurious!
Project Address: Bonifacio Drive, Silang Crossing West, Tagaytay, Cavite
Starting Price: PHP 5,000,000
Units Offered: Studio Unit, 1 bedroom unit, 2 bedroom unit
Alpine Villas by Brittany Corporation is a mid-rise condo development in Tagaytay that consists of six to eight-storeys. Alpine Villas is located away from the bustling Tagaytay City which makes it a safe option for OFWs who wish to settle down in a vacation getaway place but without the noise and large crowds.
Project Address: Crosswinds Drive, Tagaytay, Cavite
Starting Price: PHP 5,000,000
Units Offered: Studio Unit with Balcony, 1 bedroom unit
Located just a few minutes away from Metro Manila, you can explore the hillside areas of Tagaytay at The Grand Quartier. It's a luxury condo development in Tagaytay within the vicinity of Crosswinds Swiss Luxury Resort. The Swiss-themed condo in Tagaytay is a perfect choice for foreign and OFW investors. The Grand Quartier also offers condotel units where you have the option to use your own condo unit as a vacation home or have it rented out to foreign and local guests.
Project Address: Crosswinds Drive, Tagaytay, Cavite
Starting Price: PHP 5,000,000
Units Offered: Studio Unit with Balcony, 1 bedroom unit
Affordable condo for sale in Batangas
Batangas is a safe haven of pristine landscapes, scenic lakes, rolling hills and mountain views, farm lands, and the home of a world-famous volcan, the Taal Volcano and Lake. If you loved the overlooking view of the Taal Volcano from Tagaytay City, imagine the breathtaking view up close! The best part of living in Batangas is its proximity to Metro Manila making it a natural choice for weekend getaway from the city. Aside from its culture and verdant landscapes, Batangas is a perfect blend of the suburban and city living.
Camella Manors Lipa is the biggest condo development in Batangas. Offering affordable condo sale in Batangas, you'll get to enjoy a quality lifestyle as well since this condo development is accessible to the city's lifestyle centers and social hubs.
Project Address: Brgy. Tibig, Lipa City, Batangas
Starting Price: PHP 3,360,000
Units Offered: 1 bedroom unit, 2 bedrooms unit
Affordable condo for sale in Palawan
Hailed as the World's Most Beautiful Island in 2020 by Travel+Leisure Magazine, the majestic island of Palawan faced a great influx of investors and home buyers on top of their usual tourist visitors. Also hailed as the country's Last Ecological Frontier, Palawan is home to marine biodiversity, clear waters, and underground rivers. As Palawan is known for its beaches, rainforests, green foliage, and heritage sites, it's an island that most foreign and OFW investors would want to acquire a property as a residential home or rental investment for visiting tourists.
Located in Brgy. Bancao-Bancao, Camella Manors Verdant is a resort-inspired condo development in Palawan. Camella Manors Verdant is ideal for independent professionals and OFW investors who look forward to living in a fresh and flourishing paradise of a city.
Project Address: Brgy. Bancao-Bancao, Puerto Princesa, Palawan
Starting Price: PHP 4,500,000
Units Offered: Studio unit, 2 bedrooms with balcony
Condo for Sale In Cebu
Cebu City or otherwise popularly known as "The Queen City of the South" is located in Central Visayas, Philippines. The historical city is said to be the birthplace of Catholicism in Asia. Another thing Cebu is famous for is its Lechon, a roasted young pig stuffed with a mix of herbs and spices. Locals often visit Cebu for a number of tourist areas such as Oslob Cebu, Sirao Flower Garden, Temple of Leah, Fort San Pedro, Cebu Taoist Temple, Magellan's Cross, Kawasan Falls, and Bantayan Island. A mix of historical sites and scenic escapades, Cebu has a lot of wonders to see for yourself.
Suarez Residences is a 29-storey condo development conveniently located in metro Cebu. The remarkable L-shaped architecture of the condo development makes it hard to miss when you're walking around the city. The mixed-use luxury condo in Cebu comes with a shopping center, hotel, and residential hub all in one building. Let Suarez Residences redefine your way of condo living!
Project Address: 116 Gorordo Ave, Cebu City, Cebu
Starting Price: PHP 4,500,000
Units Offered: Studio Unit, 1 bedroom unit
Invest in Vista Land today! Vistaland International can help you find your dream home.
To every Overseas Filipino Worker (OFW) and migrant Filipino who are looking for a house and lot or condo for sale in the Philippines, Vistaland International Marketing, Inc. (VIMI) has a diverse portfolio of OFW property investments for you. From socialized housing developments to condominiums for sale in the Philippines, VIMI can satisfy the dream of every OFW investor to provide a worthy home to live in.
---
Vistaland International Marketing, Inc. (VIMI) is the international marketing division of Vista Land. Aiming to provide OFWs and migrant Filipinos a home in the Philippines, VIMI has established long-lasting relationships with brokers and clients around the world.
Get started with your property investments! Contact us today and follow our social media accounts: Facebook, YouTube, Twitter, Instagram, and LinkedIn.