Living in the city can be fascinating as more job opportunities pop in the cities, especially when people from different provinces move to major cities all over the Philippines as they have more opportunities for them in the job market. But here's everything that you need to know when you want to live the city life.
Types of Communities
Urban
An urban area is described as a place with a high population count and lots of infrastructures. People living in urban areas are usually surrounded by buildings and malls, and they are usually located at the busiest districts of Metro Manila and all over the Philippines, especially in big cities such as Makati, BGC, Manila, Quezon, Alabang, Cebu City, and many more! Urban areas have numerous entertainment and business opportunities, so it's a no-brainer that it always gets busy, even when the day has just started!
Suburban
Suburban communities or cities are places that live within the neighborhood of urban communities around the Philippines, hence they are called "neighborhood cities." Some of these examples are Las Piñas, Parañaque, Ermita, Binondo, Malate, Quiapo, Sampaloc, Tondo, Pasay, and many others that are usually with Kalakhang Maynila!
Rural
These are places that are far away from big cities, and often have farms and grasslands as their way of living. In rural areas, they have fresh air and people often go outdoors to relax by going to the beaches or countryside. Baguio, Pangasinan, Batangas, Ifugao, Bulacan, Bacolod, Bicol, Iloilo, La Union, and other various provinces are examples of rural areas around the Philippines that offer relaxing places for people to pause and take a break from the city life.
Suggested Read: The Best Cities in the Philippines to Settle Down and Buy a House.
Pros and Cons of City Life
Whether you're living in an urban or suburban community, there are many advantages of urban living, and one of them is the accessibility from your home to your workplace. Another is easy access to malls, supermarkets, wet markets, and restaurants, making shopping and dining convenient and exciting for you with improved public transport!
And if you have a medical service like a hospital or a clinic near you, you have the convenience to visit them anytime you want if you have emergency runs. Finally, you can be close to your dream school or university you've always wanted to go to with condominiums and houses that are easily accessible! For those who want to live a faster pace and better quality of life with more opportunities springing up here and there, then the city life is definitely for you!
But of course, living in the city is sometimes not as exciting as it seems for some as there are higher crime rates in communities with larger populations such as theft, murder, and other unspeakable things people have been doing to others, especially in sketchy neighborhoods. Another one would be the noise pollution coming from the rush hour traffic and other commotions that happen in some neighborhoods, especially when someone next door blasts the radio on or when car horns keep on beeping — all while you're trying to get a decent sleep in the middle of the night!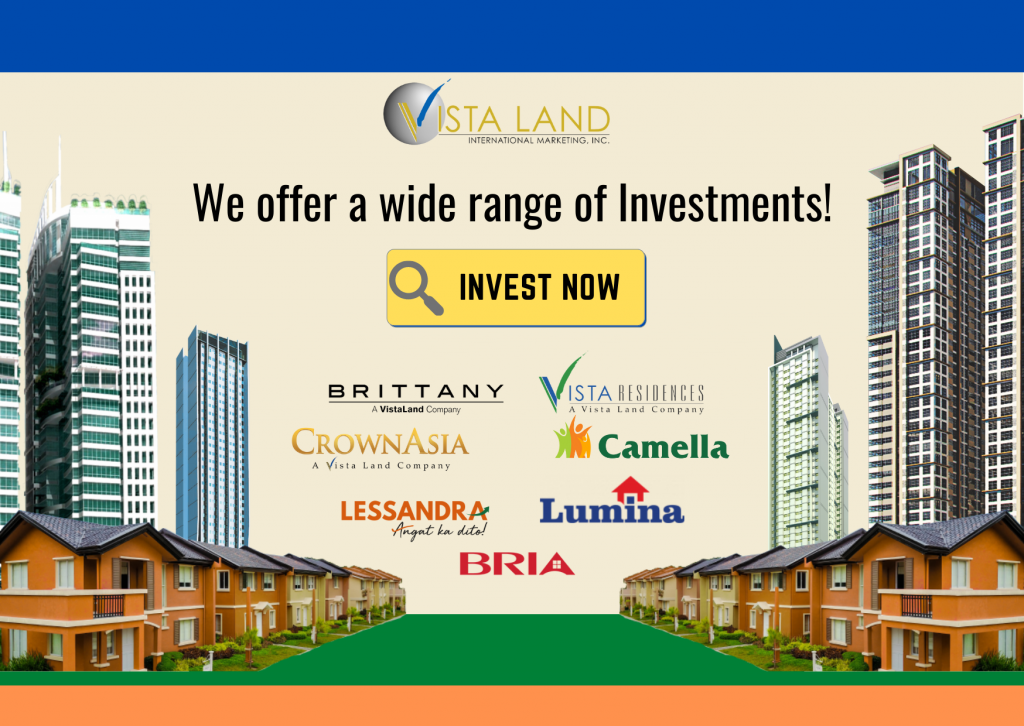 Different Types of Homes to Buy in the City
House and Lot
Whether it's a single attached, single detached, a mansion, or a bungalow that is bought or built, a house and lot is perfect for those who want to save money for the rent and have lots of space for you roam around! You would find lots of house and lots in urban areas such as subdivisions and other suburban communities around the country!
Condominiums
Condominiums are often located in major cities and these are perfect for people who want a low maintenance living, make friends easier with its own group of people through a gated community, and who wants to be near to their workplaces, schools, or universities so that they don't need to struggle with the traffic in commuting or cruising through the busy streets of the city!
Other Rental Properties
Other rental properties such as townhouses, bungalows, and bachelor pads will depend on your needs from storage space to comfortability and close proximity to wherever you need to be! It will also depend on the budget you have, so good luck and keep your eyes out for options!
Thriving in the City Culture
If you decide to live around Metro Manila and other cities in the country, you need to consider ways to make and save money to either keep up with your current lifestyle or to change it. The next thing to think about is to have a safe environment because as a person living in the city, you need to be secured in where you'll live as well as the accessibility to the places you need the most.
Some people prefer to drive around, while others take public transportation, and that's another thing you should consider because being stuck in traffic can be a bummer for most of us living in urban areas. And there are other factors to consider when living in the city, but with many city dwellers to guide you around, it'll be easier!
So Is The City A Good Place to Live?
While some people struggle in living life in the city from bad neighborhoods to horror stories about public transportation, city living isn't bad when you balance work and free time to explore and enjoy what the city life has to offer! Cities appeal to those who are looking for whoever wants to turn over a new leaf filled with opportunities that lie ahead of them! So if you have plans in moving out to the big city, go for it!
Learn more investing advice and tips with Vistaland International!
At Vistaland International, our property advisors are happy to get you started with your first journey in property investment. Our company has a roster of several properties that may fit your needs. We value our clients by providing them with quality services and valuable insight into today's market trends. So contact us today!
Vistaland International was primarily created to bring OFW closer to their dream of finally acquiring a home in the Philippines. And with the rising cost of living in the country, OFWs and their families are looking for ways to earn extra cash flow to support their daily needs. Luckily, you can also join the global network of Vistaland International as a real estate professional and earn a commission!
Vistaland International Marketing, Inc. (VIMI) is the international marketing division of Vista Land. Aiming to provide OFWs and migrant Filipinos a home in the Philippines, VIMI has established long-lasting relationships with brokers and clients around the world.
Get started with your property investments! Contact us today and follow our social media accounts: Facebook, YouTube, Twitter, Instagram, and LinkedIn.