The million peso (or dollar) question is: Will you pay it by cash or through mortgage?
With various flexible payment methods and schemes that can make buying a home easier, more people think that buying a house is more practical than constantly paying for rent every month (and it does better with money). But from time to time, people have a hard time in deciding how to buy a home whether it's through cash so that they can enjoy their lives not worrying about debt or through mortgage loans so that they wouldn't feel overwhelmed after buying a house and they can slow down the pace in paying the price.
When money is being talked about in buying a property, people make sure that they should know what they're signing up for so that they can start their new lives at their new homes with a bang! So if you're struggling to figure out whether you're paying your new home using your hard earned cash or going for a mortgage loan, then keep on reading because you need to pause before you can make the biggest money move you'll remember!
What is Mortgage Loan?
A mortgage loan is a type of loan that lets borrowers purchase a home, land, or other kinds of real estate properties where the borrower must apply through their preferred mortgage lenders and make sure that they meet several requirements which include a minimum credit score they have a follow and a series of down payments that are divided into principal and an interest rate that they'll agree to! Mortgage applications usually go through an underwriting process (meaning paperwork) before they close the deal.
Basically, it's like you're borrowing money from someone that your close to and your paying them back through small amounts with an interest rate that you came up with! Buying a house has never been easier and possible all the time!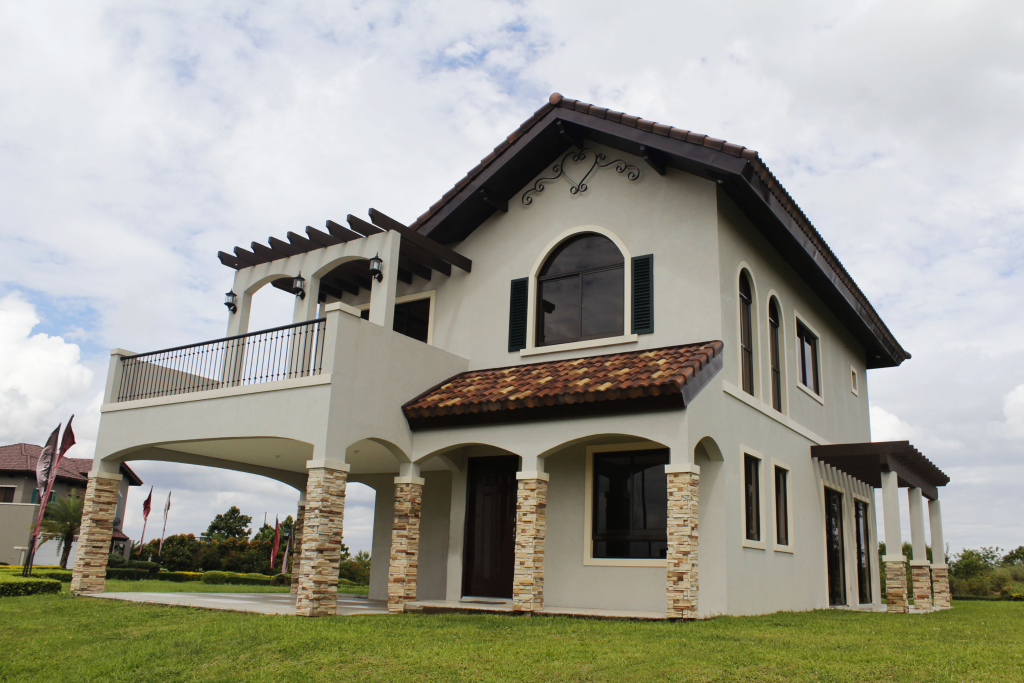 How Does it Actually Work?
Many individuals who apply for mortgage loans don't have to pay upfront the purchase price itself, but it serves as a home loan for them to pay in frequent amounts for a certain number of years with an interest rate to follow until they actually own the place. When the borrowers stop paying for their property, the lenders can foreclose which includes an eviction of residents, selling the property, and paying off their mortgage debt (and trust us, we don't want that to happen, right?)
Process of Mortgage
People begin this by applying for a mortgage to one or to more mortgage lenders. The lender will ask the borrower some evidences so that they can asses as to whether they are capable of making a monthly down payment of the loan, which can include bank and investment statements as well as recent tax returns and proof of current employment (Certificate of Employment). Then the lender would run a credit check to make sure your credit score is good.
When the application is approved, the lender will offer a borrower a loan of a certain amount along with a mortgage interest rate and a loan term for them to be aware as to until when they repay the loan. Some homebuyers apply for a mortgage after they buy a property or while they are still window shopping for properties they are eyeing for. This is also known as pre – approval, and this gives them an edge because sellers know that they'll have money as a back up, securing them a place of their own and following your loan term at the same time. How cool is that?
Different Types of Mortgage Loans
Aside from the Federal Housing Administration loans, there are other types of mortgages people can choose from. Some people choose a short term one to get it over with while others choose a long term one so that they don't feel overwhelmed paying for their home, especially for first timers.
Here are some types of mortgage loans you need to consider before applying for a mortgage loan for people who may not match their income, credit score, or down payment scheme and for anyone who wants to take it slow. After all, different lenders have different agreements.
Fixed-Rate Mortgages
Most lenders go for this type of mortgage loan because the interest rate stays the same and the monthly payment that the borrower has to repay is also the same. This traditional mortgage has fixed mortgage loans and fixed rate loans that borrowers have to stick by the book of the mortgage lender.
Adjustable-Rate Mortgage (ARM)
When you opt for this mortgage, the initial interest rate is fixed (which is often below the market value so that it can be more affordable short term) and it eventually changes as the interest rate adjusts based on the interest rates that are present in the real estate market (though it can be less affordable if the rate itself). ARMs typically have limits or caps as to how much the interest rate can rise each time it adjusts and in total over the loan.
Interest-Only Loans
One of the less common types of home loans is the interest – only loan, and this involves complex down payment schedules and this is best used by sophisticated borrowers. Though a word of caution: Many people get in trouble with this because they think they'll only pay the interest and nothing else, so be sure to prepare a lot of money with this one!
Reverse Mortgages
As the name suggests, this mortgage payment scheme is for homeowners who are at a senior citizen age (60 and above) who want to convert part of their home equity to cash as they can borrow against the value of their home and receive the money either as lump sum, fixed monthly payment, line of credit. Then the entire loan balance becomes due when the borrower dies, moves away for good, or flips the property.
Is Mortgage a Much Better Option?
Weighing in this option over cash, you have so much financial flexibility because of reduced tax benefits such as in paying property taxes unlike people who pay cash in buying a home. Aside from that, you don't need to worry when you want to make major renovations or have major repairs because you won't have to worry how your credit score would look like in the future, how much the house will be worth after, and other factors that determine your financial status when you apply for a home equity loan or a mortgage. Depending on the state of the stock market, you have to make sure that your money move will be one that you won't regret when it comes to practicality and the conventional ways on saving more money on your part!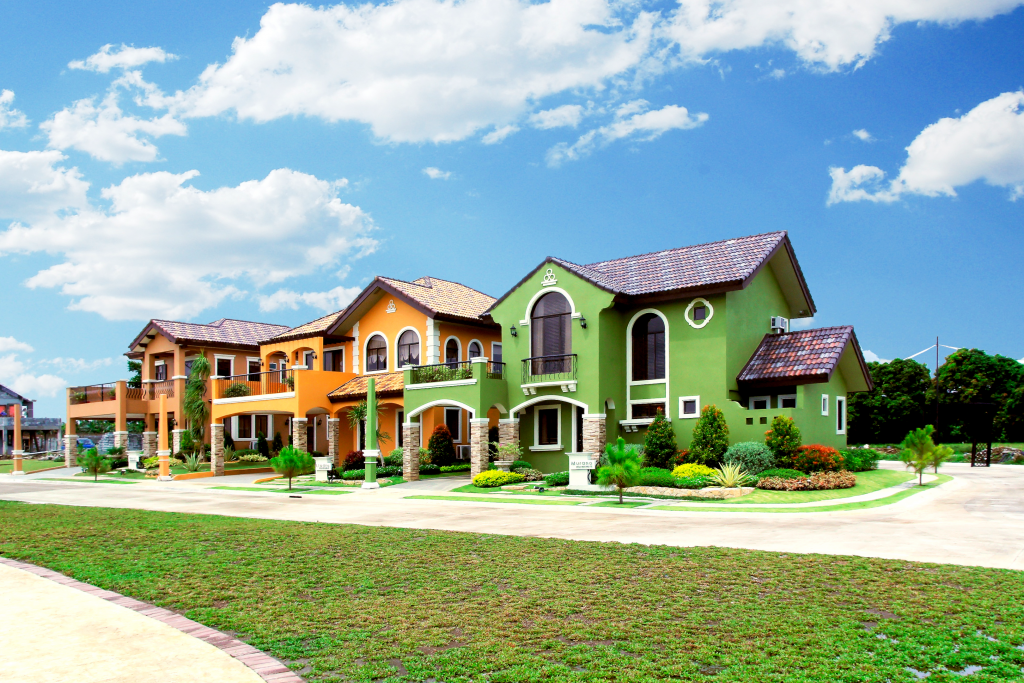 Benefits of Cash
On the other hand, settling it with cash can cut the chase in buying a house because it can lower your monthly fee as well as your mortgage payments and as a cash buyer, you can get away with a cash offer and from a home loan so that you would already feel secured with your home purchase (and you won't have to worry about your credit union)!
Pros of Buying a House Through Cash vs Getting a Mortgage
Before you really weigh in your financial options, here are some of the good things between paying it in cash and getting a mortgage loan in securing your perfect haven either way!
Pros of paying cash for a house
Lower monthly payments
When you decide you pay upfront with cash, monthly mortgage payments are out of the question with free flowing cash for you to consider other needs! But you still have to pay the homeowners insurance, applicable homeowner fees, property taxes and insurance taxes. Eliminating mortgage payments typically cuts down the largest expense for most households and saves the headache in calculating how much more you'll be paying!
Save on interest
When you pay in cash, you have no interest rates to worry about! It's like you just bought off your new haven (and called it your own) without worrying the mortgage payment you're paying and it's worth evaluating your diversified investment portfolio!
Faster closings and lower closing costs
You'd automatically close out the deal when you pay in cash because you automatically avoid underwriting and all of the unnecessary steps that can create massive headaches for some homebuyers in order for you to secure your own place (and plus this can lower closing your costs, securing a deal in a snap of a finger)!
Beat out competing buyers
You have the edge out of most homebuyers when you buy a home upfront because you'll be done and over with and you get to reduce the headache that most competitive buyers face in buying and securing a home! Sellers prefer buyers who can say 'yes' quickly in a competitive market, and sellers also prefer buyers who have cash in hand so that they can have a cash offer upfront without the hassle if they take up the offer. Besides, it's a hundred percent win for everyone!
Pros of getting a mortgage
You may earn more elsewhere
If mortgage rates are lower than the average rate of return in the stock market, it makes more invest to invest your money rather than drop it all in one purchase. Besides, it's a 50 – 50 win for everyone when a real estate agent earns money through different mortgage payments and when you earn money in other investments (plus this one) as you pay off your debt!
Leverage your debt
If you take a mortgage for a portion (or for all) of your home purchase in a declining market, that will leave you with some good cash savings that you could invest elsewhere for a return while taking advantage of the lower interest rates on mortgage loans.
Improve your credit score
The opportunity in boosting your credit score is there (depending on your credit card and where you actually pay your credit card bills) with more rewards for you to not only to save money, but to make the most out of your haven and decorating (and filling it up) with the basic needs your home definitely needs and to make your house beautiful and aesthetically pleasing! Another win – win, right?
Take advantage of the tax deduction
Having a monthly mortgage is a tax deductible with a portion of homeowners with outstanding mortgages. Besides, it wouldn't hurt to have your taxes deducted if you decide to reduce some taxes that need to be paid, right?
Buying A Home In Cash Vs. Mortgage
Whether you secure your home through cash or a monthly mortgage payment, it's important for you to consider the ups and downs for each of them so that it's a win – win situation for the real estate markets, your real estate agent, your financial institution, and for you! In an urban development, you have to make sure that you have the right cards on the table so that you can either have a secured loan or a secured property. Besides, all you need is the right real estate company for you to deal with and you're on your way in making a house your haven! After all, our home is where the heart is, right?
---
Looking for an affordable property? Contact us today
A lot of Filipinos dream of owning their first apartment or house and lot. With today's booming real estate opportunities, there are so many options to choose from.
Here at Vistaland International, we have a roster of affordable property listings from several locations across the country. Whether you're looking for a place to live in Manila, Cebu, Davao and etc, we've got you covered. So contact our real estate agents today!
Vistaland International was primarily created to bring OFW closer to their dream of finally acquiring a home in the Philippines. And with the rising cost of living in the country, OFWs and their families are looking for ways to earn extra cash flow to support their daily needs. Luckily, you can also join the global network of Vistaland International as a real estate professional and earn a commission!
Vistaland International Marketing, Inc. (VIMI) is the international marketing division of Vista Land. Aiming to provide OFWs and migrant Filipinos a home in the Philippines, VIMI has established long-lasting relationships with brokers and clients around the world.
Get started with your property investments! Contact us today and follow our social media accounts: Facebook, YouTube, Twitter, Instagram, and LinkedIn.