Whether you live downtown BGC, Makati, Alabang, and Manila or in suburban communities such as Las Piñas, Parañaque, Pasig, Ortigas, Binondo, and many more on the list, living in Metro Manila has its ups and downs like in any city around the Philippines. But some would say that it's too expensive to live around the Metro while others find it very convenient because it's near to every place they want to go to, especially when they live in the city center. Here's everything you need to know for you to survive and enjoy Metro Manila!
Why Is It Expensive To Live In Manila?
There are a few factors that contribute to the high cost of living in Metro Manila that you need to know:
Quality of Life
Depending on where you live in Metro Manila, the city life is different for many of us. For one, they say it's the life they always want because of the proximity convenience it gives them wherever they want to go somewhere, whenever. Or they live in nice neighborhoods with accessible amenities such as the swimming pool, park, and the fresh air to bike or walk around to enjoy. But on the other side for those who live in neighborhoods that aren't up to date or sketchy with badly constructed shelters have a struggle in finding time to enjoy what the city has to offer due to the fact that there's a lot going on such as noise pollution from the traffic and the people around their neighborhood as well as other shenanigans that can happen such as shortage to no water, frequent power interruptions, and occasional stench from garbage dumps, given that Metro Manila's population is increasing every day.
Advantages
With that being said, the things Manila residents (or anyone living in other cities) do to survive have their perks especially when you live in a community that helps each other in times of need. Living in Manila and in other cities means more entertainment opportunities such as casinos, cinemas, arcades, malls, shopping centers, restaurants, salons and spas, and so much more than one can dream of!
Another thing is that when you live in Metro Manila, especially in Manila, the developing country's capital city, has historical sites such as Intramuros City, Fort Santiago, and museums for you to appreciate all the art and artifacts to your heart's, eyes, and camera's content, hole – in – the – wall spots and restaurants for you to enjoy, and a kalesa, Manila's local transport, for you to get a closer look of Manila, making the Philippine capital a top tourist spot for folks who want to fall in love with the fusion of past and present!
The third would be the different modes of transportation cities have to offer whenever you need a last-minute ride to somewhere without the traffic hassle! The last one would be housing options for you to crash in, whether it's for a short stay or a long-term move from affordable bed space rentals to a one-bedroom apartment in a space of your own!
Suggested Read: Advantages of Living in a Big City
The Million Peso Question: How Much Do You Need To Live Comfortably In Manila?
With the economic development fluctuating, the cost of living in Metro Manila depends on which city you live in, especially in expensive cities such as BGC, Ortigas, Makati, Manila, Alabang, Pasay, Parañaque, and Quezon, given that the Philippines is the 3rd most expensive country to live in with Singapore being the 2nd, making Kuala Lumpur in Malaysia and Ho Chi Minh in Vietnam two countries that have affordable places to crash and cost of living. But let's talk about the numbers that you would normally need in order to live in Manila and around the Metro.
Most people have this question in mind before moving into Metro Manila, which is, "How much do you need to live comfortably in Manila?", well this graph will tell you how.
With an average monthly salary between P20,000 – P50,000 and the lowest average salary somewhere between P10,000 – P15,000 a month for beginners around the ballpark figure. But let's say you earn around P30,000 – P50,000 a month as your average income in a corporate job for an Associate position for a minimum wage, and you want to manage your finances well to live a comfortable life in and around the Metro.
If you live in a one bedroom apartment or a condominium unit, the rent would cost you around P20,000 – P25,000, given that Philippines has the second-highest rent prices in all of the world. For food, you need to consider whether a Big Mac Meal, opting for the cheapest option in the menu of a mid-range restaurant or having lots of things to gobble down in an inexpensive restaurant or shopping for groceries like fresh white bread and back leg red meat is a need or a treat depending on the lifestyle you want to aim in order for you to live comfortably without breaking your piggy bank.
You also need to consider the utility bills such as electricity and water that's around P2,000 – P5,000 (or none to pay at all, if you're that lucky), depending on how much electricity and water you use on a daily average as well as WiFi and internet access with different plans for you to choose from such as Converge, PLDT, and Globe.
Other costs include transportation fee if you commute or opt for carpool services such as Grab every day, leisure expenses such as buying the latest Nike running shoes, miscellaneous fees, gas fees if you own a car, and many others that can increase costs as well. So your estimated monthly cost might be around P50,000 – P70,000, depending on how you manage your monthly income and depending on the situation you're in, whether you're living alone or starting your own family.
Suggested Read: Affordable Homes in The Philippines for Young Homebuyers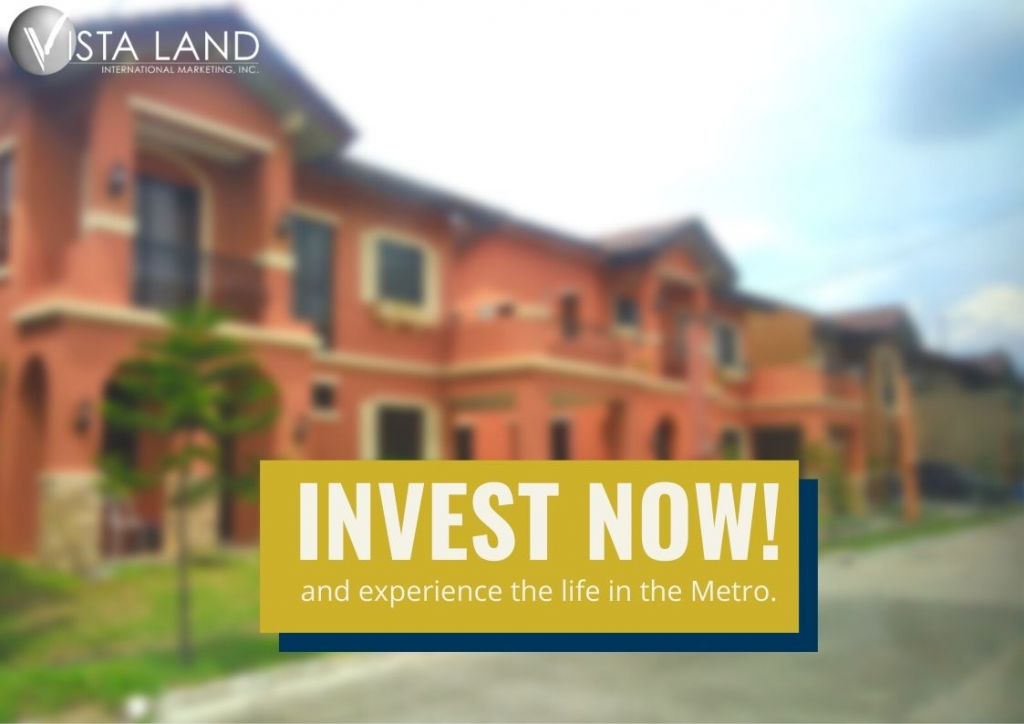 Reasons for people to live in and around the Metro
There are many reasons why people choose to live around Metro Manila despite the high costs, low wages, and Metro Manila's population getting bigger each day, people opt to live around Metro Manila for job opportunities, not a lot can find in various provinces as well as wanting to earn more than the average salary they get in their past jobs as well as a better life for the people they love and for themselves.
Metro Manila residents say it's because there are a lot of properties and housing options for you to live in, especially when you live in the Philippine capital. You get to move around a lot in the Metro with various public transportation choices and accessible roads, especially if you're going to explore six cities at least before you can master being on the go around Metro Manila!
Saving Money in the Metro
To make sure you're getting out of monthly average salary and minimum wage, YouTubers like Thea Sy Bautista and Ready2Adult PH share some tips on how to save money from realizations about the cost of living in cities of Metro Manila to managing monthly costs to computing your expenses, your estimated average monthly cost, and your net pay as well as managing your average salary properly and enjoying your financial independence when you live around Metro Manila.
Others put their monthly income from their main jobs, side hustles, and ways to earn passive income in different money channels such as bank accounts, e-wallets, insurances, stocks, and physical piggy banks too as many people find better deals around the Metro for people to save even more money such as using gift certificates, Grab Points, and so much more!
Suggested Read: Where is the best Place to live in the Philippines?
The Metro Manila Magic
Cities all over Metro Manila have different effects to people out there, whether you fall in love with the city life because of the convenience of everything in one place or hate it because of the high costs of everything that robs us of our minimum wages. As much as we want to enjoy what cities have to offer as the next person is going to, we also need to know how to manage our finances from the cost of living to everything in between to enjoy and survive living in Manila and other cities around the Metro.
It's all how we look at it; starting from a practical lifestyle within your means to living a luxurious life in financial stability. If you make up your mind and move to Manila or anywhere in Metro Manila, be sure to consider these (and have trusty friends nearby or that are calls away) to make the most out of your city life from tips and hacks to save money to ways on how to get around, enjoy, and survive the city! So, make your move to Metro Manila and make your own magic while living and surviving the ways of the city people out there!
Learn more investing advice and tips with Vistaland International!
At Vistaland International, our property advisors are happy to get you started with your first journey in property investment. Our company has a roster of several properties that may fit your needs. We value our clients by providing them with quality services and valuable insight into today's market trends. So contact us today!
Vistaland International was primarily created to bring OFW closer to their dream of finally acquiring a home in the Philippines. And with the rising cost of living in the country, OFWs and their families are looking for ways to earn extra cash flow to support their daily needs. Luckily, you can also join the global network of Vistaland International as a real estate professional and earn a commission!
Vistaland International Marketing, Inc. (VIMI) is the international marketing division of Vista Land. Aiming to provide OFWs and migrant Filipinos a home in the Philippines, VIMI has established long-lasting relationships with brokers and clients around the world.
Get started with your property investments! Contact us today and follow our social media accounts: Facebook, YouTube, Twitter, Instagram, and LinkedIn.