Raising a Family In A Condo
Owning a condo in the Philippines isn't that bad. While there are a few myths surrounding condominiums, being a condo owner is overall a great experience provided that you are prepared for the raising kids in a condo lifestyle. Several Overseas Filipino Workers (OFWs) have acquired condos for sale in the Philippines and it's mostly used for vacation homes or rental property.
But how about actually living in a condo with your family and raising kids?
There are several advantages and disadvantages in raising a family in a condo. It all boils down to the lifestyle you prefer.
Is a Condo a Good First Home? Here's What You Should Know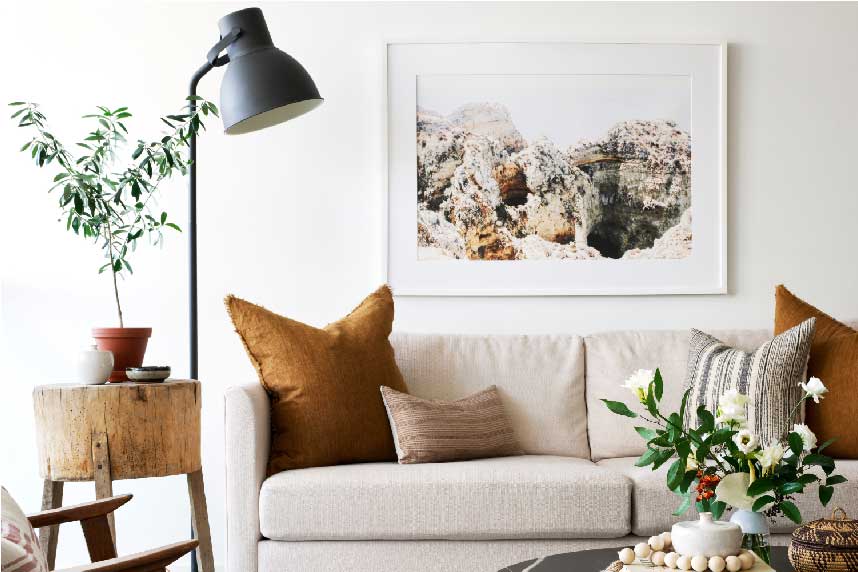 A condo in the Philippines is an ideal first home for starting families and OFWs because of its safety, convenience, and affordability. Parents should try to be more patient with their kids when raising them in a condo because they might get bored or antsy considering the limited space inside a condo.
Condo living is not all rosy though. Depending on the chosen real estate developer in the Philippines, condo buildings can be cramped and lack in privacy, children might get bored from the limited play areas because of its small space (compared to a house and lot in the Philippines), and noise could also be a recurring issue with neighbors playing or watching TV loudly late at night.
Getting your child to be more active
For families that are starting their own families, condos are an ideal option that is affordable, convenient, and safe. For families that are starting their own families, condos are an ideal option that is affordable, convenient, and safe. Since condos have limited space, OFW parents must focus on being patient with their kids when raising them in a condo.
Try not to overbook your child's time by signing them up for lessons: focus on one activity at first then add another if they can catch up.
Becoming more aware of your child's needs
An important thing to remember about raising kids in a condo is that they may have a difficult time making friends or communicating with other kids their age. Their social skills will be put to the test. Parents should also try to be aware of the child's needs and adjust accordingly in order to keep them comfortable.
Consider adopting a small, low-maintenance pet
Another thing that parents might consider is adopting pets as companions for kids living in condos so you can spend more time together, especially if there are no nearby neighborhood kids in their age group. Before getting one, check with the condo's rules and guidelines. Most real estate developers in the Philippines allow small pets, but there a few developers that strictly don't allow such pets. Always make sure that the pet is allowed and that you have the space to accommodate a new family member.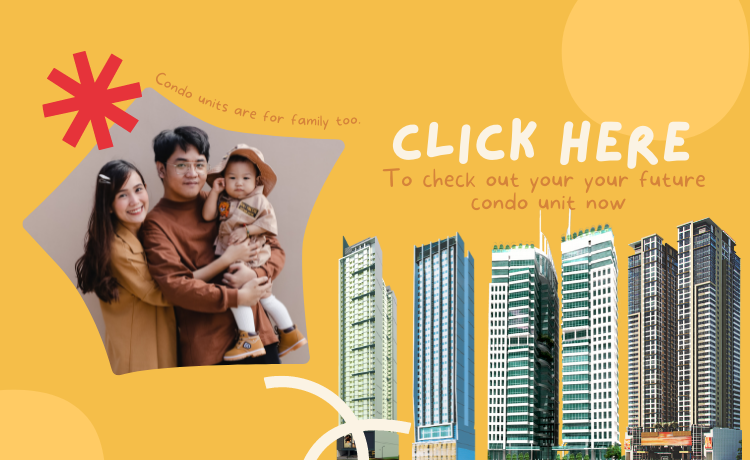 Raising kids in a two bedroom condo unit
When buying a condo for sale in the Philippines, consider a two bedroom condo unit since it offers the most space. It may not be a white picket fence kind of lifestyle, but investing in a two bedroom condo for sale has great returns when you think of raising your kids and family in a 40sqm home.
Many OFW parents often think raising their kids in a condo in the Philippines is not the best option for them as it will affect the way their children grow up. However, this notion can be debunked with several factors to consider:
1) Kids can be grow up to be independent and mature.
First of all, raising your kids in a condo in the city doesn't necessarily mean that they are growing up weaker or spoiled than other people who were raised in a typical house and lot with a wide living room, dining room, and a backyard in the suburbs. With the right parenting, your child can mature and become independent.
2) More interaction for your child.
Second, raising your children in a condominium offers many opportunities for parents and their children to interact with other people unlike raising them in a close-knit community where they only see the same group of people over and over.
3) A different type of exposure and experience.
Raising your children in a condo is the best way to teach them about society, the real world, and how they relate with people from different walks of life.
4) Improve social activities.
Fourth, raising your children in a condominium enhances their social skills and activities because it offers many opportunities for parents and their kids to interact with other people and families.
5) Right parenting is key.
And lastly, raising your child in a condo is not bad as long as the parents are responsible enough to provide their children with all of the things they need.
Advantages of Raising a Family In a Condo in The Philippines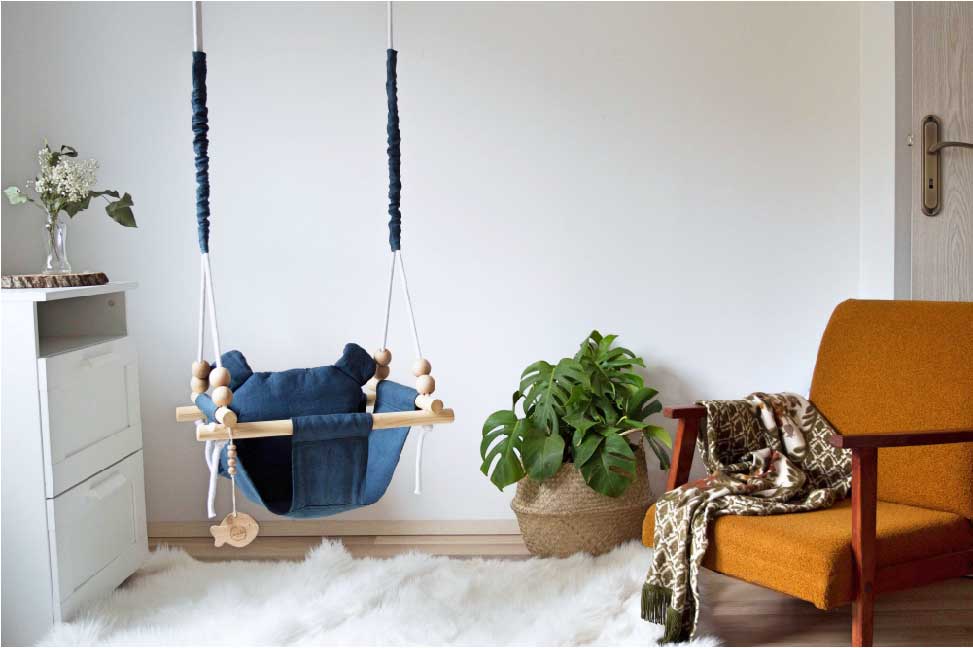 Condo living has several benefits that most families often think it only applies to single individuals or couples. Kids can enjoy living in a condo in the Philippines with the right guidance and planning by their parents.
Moreover, condo living is not for everyone and raising a family in one, has its advantages as well as disadvantages. There are pros to having your kids grow up in an apartment such as the affordability of home ownership right from day one or the convenience of living close to schools and work. On the other hand, there are also cons about raising children in a condo. Let's start with the advantages.
Check this out: Advantages of Buying a Pre-selling Condo in the Philippines
Ease of commute
An advantage of the condo lifestyle is more relaxed with less traffic and commuting time. You don't have to worry too much about your child's safety when playing outside in the common area since it's monitored by guards or CCTV cameras. Kids are also free from bullies, drugs, and gangs found in malls and schools nearby.
Inexpensive and practical
Condos are an economical choice for raising children because they provide the necessary space, facilities, and amenities that kids need to grow up healthy. You don't have to worry about extra fees needed for daycare or school.
Convenience
Convenient living arrangement with easy access to transportation, food establishments, entertainment venues such as malls and theaters (depending on location), schools (again depending on the location) etcetera. Being close to these community centers is especially helpful when you're raising younger children who may not be able to get around well yet by themselves during their early days at home; all within walking distance!
Plus everything's just right there – your local convenience store, laundry shops and so on.
If you have a family with kids and are raising them in an apartment building or condominium complex the benefits seem to outweigh any negatives of living there for those reasons alone.
The condo lifestyle is also perfect if your children need to stay close by as they grow up because their needs can be easily provided. Especially when they are in college and the condo building is near their university campus, they can safely and conveniently commute to school from their condo.
The Bottom Line of Condo Living. Is it bad to live in a condo?
Overall, raising a family in a condo in the Philippines is a great option and the benefits of raising your children in this type of living environment outweigh any negatives that come with it. For OFWs, it's definitely a great idea if you want your family to stay close as you work abroad and need to make sure that they still have a good education.
For those OFWs who are present in raising their children in the Philippines, condos can be an amazing choice for your family because it's so easy to provide most of what a child needs like food, clothing, and entertainment while also giving them some space. The condo lifestyle is perfect if you want your kids to stay close by as they grow up, especially when they're in college and the building is near their university campus.
Raising a family in a condo building is less expensive than raising them anywhere else but you need to be aware and prepared for the lifestyle change. The kids will grow up feeling like they are part of their community instead of missing out on so many opportunities outside their community which can have its own set of pros and cons as well.
---
Condo living awaits! Talk to us and move into your new condo in the Philippines.
Vistaland International has reputable condo developers in their roster that provide long-lasting real estate investment in the Philippines. OFWs, migrant Filipinos, foreign investors, even local Filipino citizens are welcome to have their site tour with our real estate brokers in the Philippines and abroad! Check out our FAQs page to learn more.
Vistaland International was primarily created to bring OFW closer to their dream of finally acquiring a home in the Philippines. And with the rising cost of living in the country, OFWs and their families are looking for ways to earn extra cash flow to support their daily needs. Luckily, you can also join the global network of Vistaland International as a real estate professional and earn a commission!
---
Vistaland International Marketing, Inc. (VIMI) is the international marketing division of Vista Land. Aiming to provide OFWs and migrant Filipinos a home in the Philippines, VIMI has established long-lasting relationships with brokers and clients around the world.
Get started with your property investments! Contact us today and follow our social media accounts: Facebook, YouTube, Twitter, Instagram, and LinkedIn.