We're here to highlight the benefits of open plan living.
There are a lot of things to consider when purchasing a new house. From the location and price of the property up to the state of the neighborhood you're going to live in. When it comes to the interior layout of the house, there are mainly two options homebuyers can choose from: the open floor plan and the closed floor plan.
Today we will be looking at the different advantages as wells as the cons of having an open concept floor plan inside your homes.
What is an Open Floor Plan?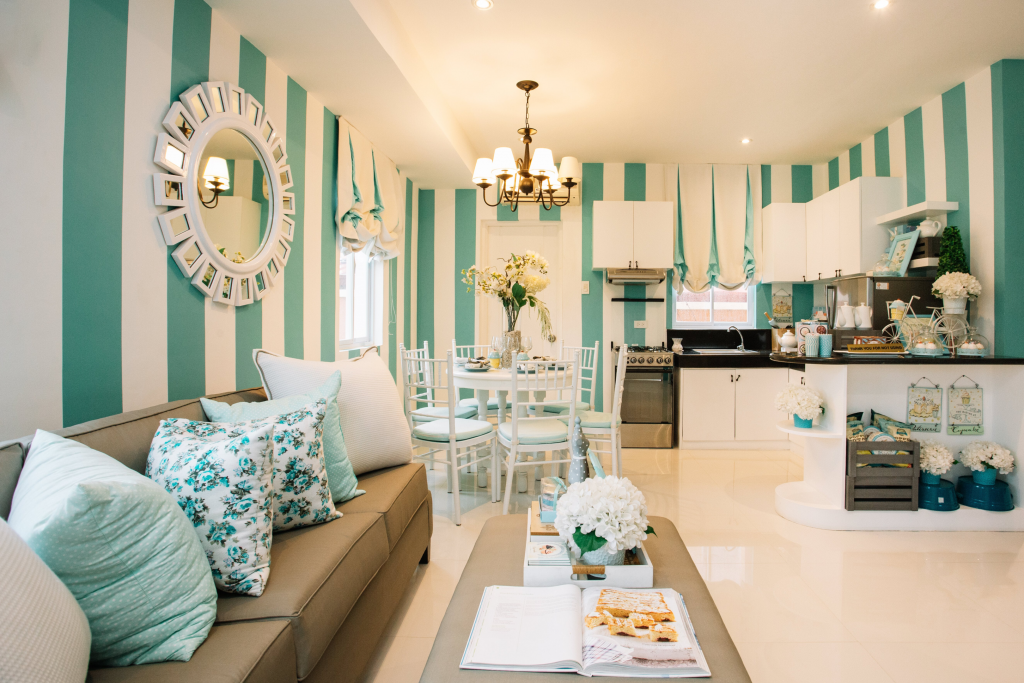 An open concept floor plan is basically at least two or more rooms that have similar functions conjoined together. There are minimal walls or partitions that divide the common spaces like the kitchen, dining room, and living room. The main purpose of an open floor plan is to increase traffic flow and create a sense of openness. Remember that an open floor plan doesn't automatically mean that there are no barriers existing in between areas.
An open floor plan has constantly been a popular layout because of its inviting and airy feel. It also creates the illusion of a larger floor space, thus making your house look bigger. In addition, the large open space invokes a friendlier atmosphere. Check out the other benefits of tearing down the walls in your home!
What are the Benefits of Open Plan Living?
Allows more natural light to come in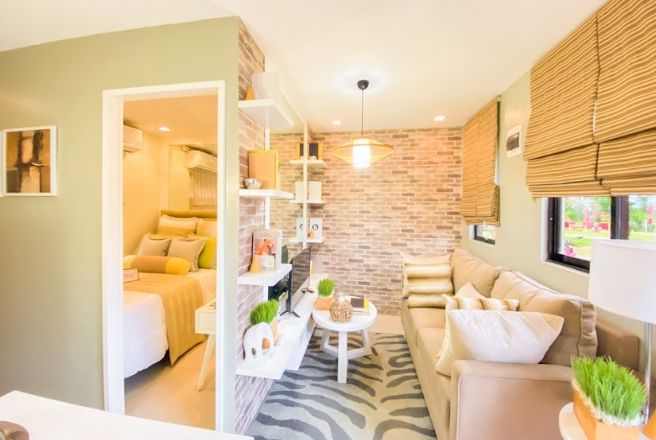 One of the main benefits of open plan living is the ample amount of sunlight your house can receive!
An open floor plan allows natural light to filter through the entire space, making the home appear brighter and more spacious. This is especially beneficial for homes with limited natural light sources, as it creates a more inviting and cheerful atmosphere.
Open concept floor plans also promote proper ventilation inside your house. The outside air can flow freely inside your home with the absence of walls and dividers. If you are a plant enthusiast, you'll get to have more room to place your houseplants in an open floor plan.
Increased Social Interaction
The open floor plan design encourages more social interaction among family members and guests. With fewer interior walls or partitions, people can easily communicate and interact with one another regardless of where they are in the space.
Easier to Keep an Eye on Your Kids
Adding to our list of benefits of open plan living is that it is easier to watch over your toddlers– I mean there are no walls that will hinder your sights.
Open floor plans make it easier to keep an eye on your kids while you are preparing foods in the kitchen or setting up the dining room table. Similarly, you can watch your kids do their homework while you finish writing that business email.
More Space when Hosting Events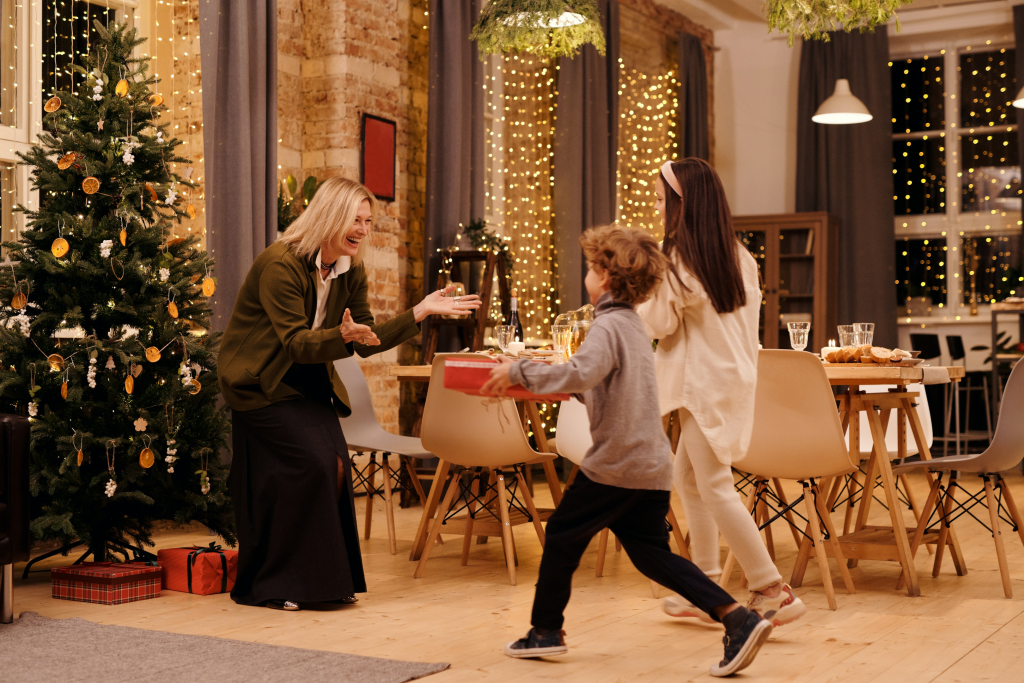 If you enjoy hosting parties or events at home, an open floor plan can make entertaining easier and more enjoyable. With an open layout, you can have more space to accommodate guests, and they can move freely between different areas of the home.
Your guests won't get that feeling of 'being confined' in between walls plus it makes the conversation flow freely. And since the kitchen is usually the heart of open floor plans, you can easily host and interact with your guests at the same time.
More Flexibility
Adding to our benefits of open plan living is the flexibility it brings when it comes to customizing your space!
You can easily rearrange existing furniture or create different zones within the space to suit your needs, whether that's a home office, a family room or a place for recreation.
Open floor plans make any space multifunctional, and the set up is easier and faster as well!
Modern Living Style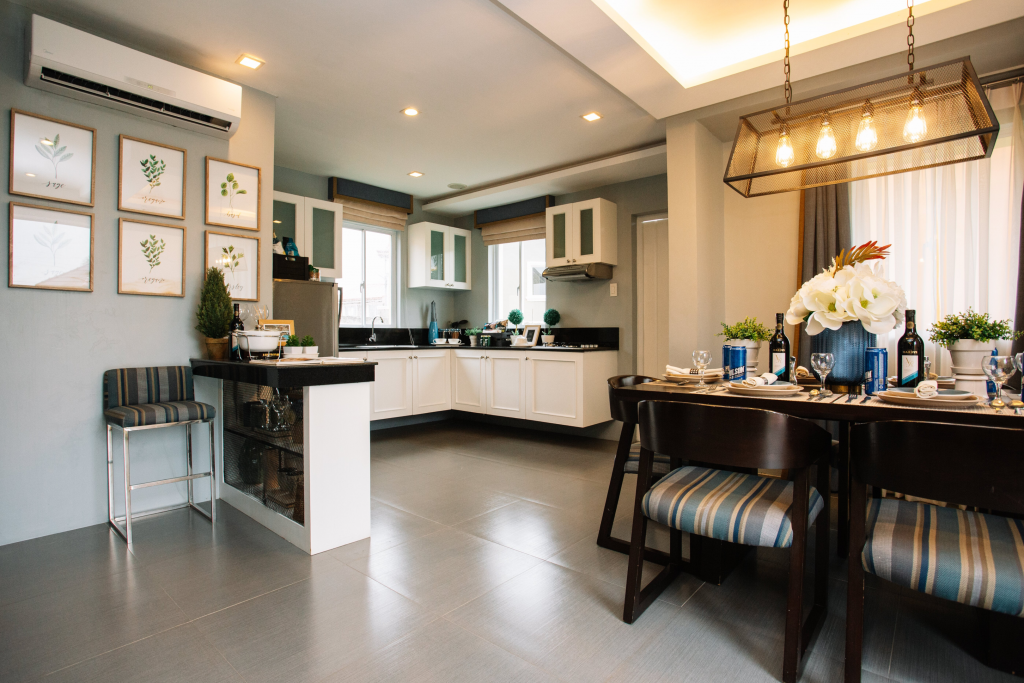 Today, a lot of modern homes feature the open floor plan style. The model houses of Camella Homes and Lumina Homes are some of the prime examples. These reputable real estate developers offer affordable house and lot properties that feature open floor plans to give their homeowners a luxurious and comfortable living space.
Aside from the modern living style, open floor plans make it easier for you to incorporate various home interior designs according to your taste and aesthetics. Nowadays, a lot of trending interior designs typically feature techniques that are easier to execute in open floor plans rather in closed spaces.
Improved Home Value
Now, you may ask, "Does an open floor plan add value?" And the sounding answer is yes! And it is one of the rewarding benefits of open plan living.
According to an article published by Cornerstone Remodeling, houses with an open floor plan sell as much as 15% more compared to sectional ones. And, if the remodeling and interior work of the house is exceptional, the value can rise even higher.
This high resale value can be attributed to the three reasons: practical use of square footage, easier accessibility in everyday life, and the freedom to style and decorate–which are all features of an open floor plan.
So, if you are planning to sell your house in the future, you can opt to convert your closed spaces into an open one. Or purchase homes that already incorporated the open floor plan concept.
What are the Cons of Open Floor Plans?
While there are the amazing benefits of open plan living (and this layout has become increasingly popular in recent years), it does have some drawbacks, including:
Lack of privacy
One of the most significant disadvantages of an open floor plan is the lack of privacy. With no walls or doors to separate spaces, there may be little to no privacy in areas such as the living room, kitchen, or dining room.
Noise
Without walls to dampen sound, noise from other rooms can quickly travel throughout an open floor plan. This can make it difficult to have conversations, concentrate on work or relax.
Less storage
Open floor plans often mean fewer walls and less storage space. This can make it challenging to keep things tidy, especially if you have a lot of possessions.
Limited flexibility
While open floor plans can provide a sense of spaciousness and openness, they can be less flexible when it comes to creating defined spaces for different activities. This can be particularly challenging in small apartments or homes.
Difficult to conceal clutter
Without walls to separate spaces, it can be challenging to keep an open floor plan clean. Dust and debris can easily travel throughout the space, and spills or messes can quickly become visible and difficult to clean up.
Higher heating and cooling costs
With fewer walls to contain heat or air conditioning, open floor plans can be more expensive to heat and cool than traditional floor plans.
Higher construction costs
The absence of walls also means that your house needs to rely on steel or laminated beams for a sturdier support. Installing such may cost you a significant amount in your pockets.
Opening Possibilities
Overall, an open floor plan can make your home feel more spacious, improve social interaction and entertainment opportunities, provide more flexibility, and increase the value of your property. If you are planning to buy a new house or contemplating a home renovation, an open floor plan may be worth considering.
Start harvesting the benefits of open plan living today! Invest with Vista Land International! Talk to us today!
---
Looking for an affordable property? Contact us today
A lot of Filipinos dream of owning their first apartment or house and lot. With today's booming real estate opportunities, there are so many options to choose from.
Here at Vista Land International, we have a roster of affordable property listings from several locations across the country. Whether you're looking for a place to live in Manila, Cebu, Davao and etc, we've got you covered. So contact our real estate agents today!
Vista Land International was primarily created to bring OFW closer to their dream of finally acquiring a home in the Philippines. And with the rising cost of living in the country, OFWs and their families are looking for ways to earn extra cash flow to support their daily needs. Luckily, you can also join the global network of Vista Land International as a real estate professional and earn a commission!
Vista Land International Marketing, Inc. (VIMI) is the international marketing division of Vista Land. Aiming to provide OFWs and migrant Filipinos a home in the Philippines, VIMI has established long-lasting relationships with brokers and clients around the world.
Get started with your property investments! Contact us today and follow our social media accounts: Facebook, YouTube, Twitter, Instagram, and LinkedIn.