It's that time of the year again where the heatwave is on and where people would normally go out to the beach and enjoy the waves of the sea to simply cool down from the city's heat burn!
It's also that time of the year that fire is very rampant, and active fire protection is very important. The National Fire Protection Association promotes your regular fire safety awareness seminars that happen all over as fires mostly happen especially indoors. Many of these fires can happen at the comfort of your homes whether you live or work in a small enclosed space such as a condominium or in a spacious property such as an up and down apartment or a free flowing single detached where you're free to move around.
People in the fire department often plan seminars for students and workers on how to prevent a fire from happening, what to do when a fire is happening, and what to do when you're affected by the fire. But a lot of us forget and neglect these warnings, and there are many unfortunate possibilities that can happen before and during a fire, and a lot of these cases not only happen in the Philippines, but around the globe as well due to mismanagement and misuse of the things in your space.
Well, we're here to give you a refresher on some of the smart and basic ways to prevent your humble abode from being burnt (and in flames) from those fire prevention seminars. So grab a pen and some paper (or your digital notepad) and jot down these important steps so that you can maintain your safe haven (and your life) in one piece this fire prevention month!
Unplug Appliances and Turn Off Things You Don't Use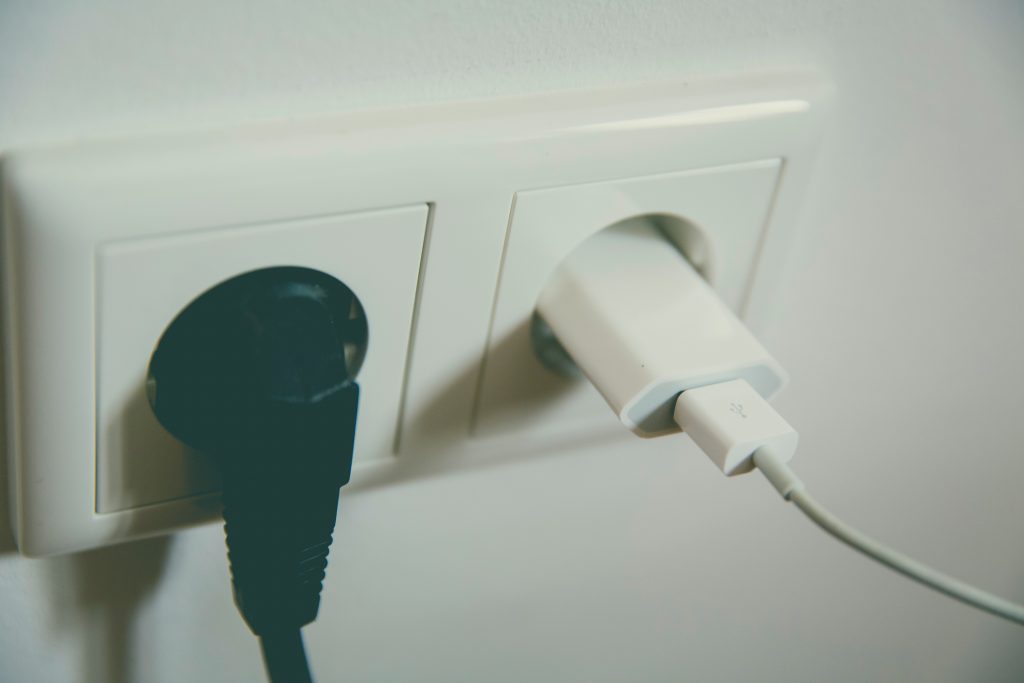 One of the most common reasons a lot of fires happen (and your electrical bills rise) is because some people leave the appliances and some other things such as LPG for cooking on even when you're done or not using. Home fires happen when electrical and gas lines are active even when they're on idle, and cause even some devices, electrical and gas linings, and outlets explode to start fires, making them as one of the most common fire hazards of all!
So one of the most basic steps in preventing fires from happening in your safe place is to turn off and unplug appliances and things when you finish or you're not using them. It'll only not help your electrical bills go lower, but it'll also prevent a home fire from happening whether you live in a condominium, apartment, or a house of your very own!
Use Electrical Extensions
Using electrical extensions can not only help you reduce your electricity bill, but these can also reduce the usage of electrical outlets that can lower your risk in having a fire at your place. These handy connecters can let you charge up your phone, laptop, and other devices as well as power up some small and easy appliances such as electric fans and such in one go! You can also buy ones with separate switches so that you don't have to worry in unplugging your devices and appliances at the same time so that you can use other appliances and devices that you need!
But you also need to make sure that you shouldn't overload your wires in one electrical extension because this can cause power tripping (and a possible fire), so keep your cords at a minimum (maybe two or three) so that it doesn't mix with the other cords you need!
Equip Your Homes with Fire Extinguishers
Fire extinguishers are important because they put out small fires and fires that happen in electrical devices and appliances when water is limited and unavailable (although that doesn't mean you can ditch your hose in case of a big fire, okay?), but a lot of households don't have a fire extinguisher simply because it's expensive or there isn't any space in the house to put one, thus resorting to desperate measures to stop a fire.
So we urge and plead you to buy a big can (or two) for your household, and put them somewhere that's safe and easy to pull out just in case a fire starts as many buildings and workplaces keep a bunch of those when there are immediate fires happening.
Install Smoke Alarms
It's also advisable to put smoke alarms in your place so that when a fire occurs, you would put it out immediately. It's also important to test smoke alarms before having one or two installed in certain parts of your place where there is automatic detection of fire so that you can put it out easily (make sure it's a working smoke alarm). After that, you can turn it off when you're cooking or doing something important that involves smoke so that you don't cause a false alarm (and you can turn it back on after).
Check Wires and Outlets from Time to Time
Open and old wires and outlets happen to be one of the causes of home fires, and a lot of people don't either take note of old appliances that can be hazardous (especially if it's broken or ones that gather dust and cobwebs), open wires that are cut from appliances that are broken, or outlets that aren't covered properly or have been broken due to short circuits that have happened in the past (believe us, some of even have electrical wirings dangling outside of our places, and it's best to stay away from those).
Whatever the story is, you need to check if those wires and outlets if they are still in great condition. Otherwise, throw out those old appliances that don't work anymore and wires that are cut.
If you have an electrical outlet that needs to be replaced and covered, prioritize that to prevent a fire from happening. After all, a home is a safe place for everyone to live even the ones with kids, pets, and frequent visitors, right?
Keep Flammable Items Away from Heat and Spark
Flammable items such as cooking oil, gasoline, LPG, lighters, and many others should be kept away from each other at all times (especially when you use them and they're turned on) so that it wouldn't make a spark for a fire to start and lower your risk of having a fire to happen at the same time as the particles of these items are volatile, meaning they can spike up at any time that it's on.
Keep Your Place Fireproof and Family Safe
Whether you live alone, with a bunch of pets, with a group of people such as your own family and friends, with a roommate, or all of the above, it's important to keep your place (whether it's big or small) fireproof by not only following these fire prevention measures listed above, but to also do some overall damage control before the damage happens and to keep your loved ones and furbabies safe in a safe location (whether you leave the house or not)!
Following these fire safety protocols are very important so that you can prevent your safe haven to be burnt into flames. Some people provide a fire escape plan, a list of contacts for emergency personnel, and fire exits in their properties for you to go out in case a fire happens, but it's one of those problems you can say that a prevention is better than a cure.
We know it's devastating that a fire happens, but you can never be too ready to put out and prevent your home (and the things and people around them) from the fire danger everyone wants to avoid.
With that, we want you to stay safe during the Fire Prevention season (and the rest of the pandemic season)!