Just like people, house and lots may come in different shapes, sizes, types, structures, and build.
A house investment is like a person because it does not care where anyone came from and what they are going through, it is something they can be their complete self with. Some even say that houses actually share the same personality as the owner because it is where you are celebrated for the unique flaws and some quirks that make someone authentically themselves.
And as long as they have a house and lot, it is where they are meant to be.
In the same manner, a house also deteriorates throughout the course of time so an effort to care for them will maximize their longevity. Of course there is also a need to feel safe and secured, just like inside of a home. 
A house can also be related to a person as some may be particular with regards to picking what is best for them, and it is completely okay to be critical with what you want. Besides, no one wants to settle for less right? 
In this article, you will find out which house and lot investment that fits your wants, needs, and budget.
Single Home Investment Options
Single Firewall Houses
A defining feature of a single firewall house unit is the firewall side of the home. Essentially, the firewall protects your home and your neighbors from a fire. A firewall feature is often overlooked by homebuyers but it is practically a built-in safety precaution in your home.
Here are four single firewall houses ranging from affordable to average prices.
Alecza Single Firewall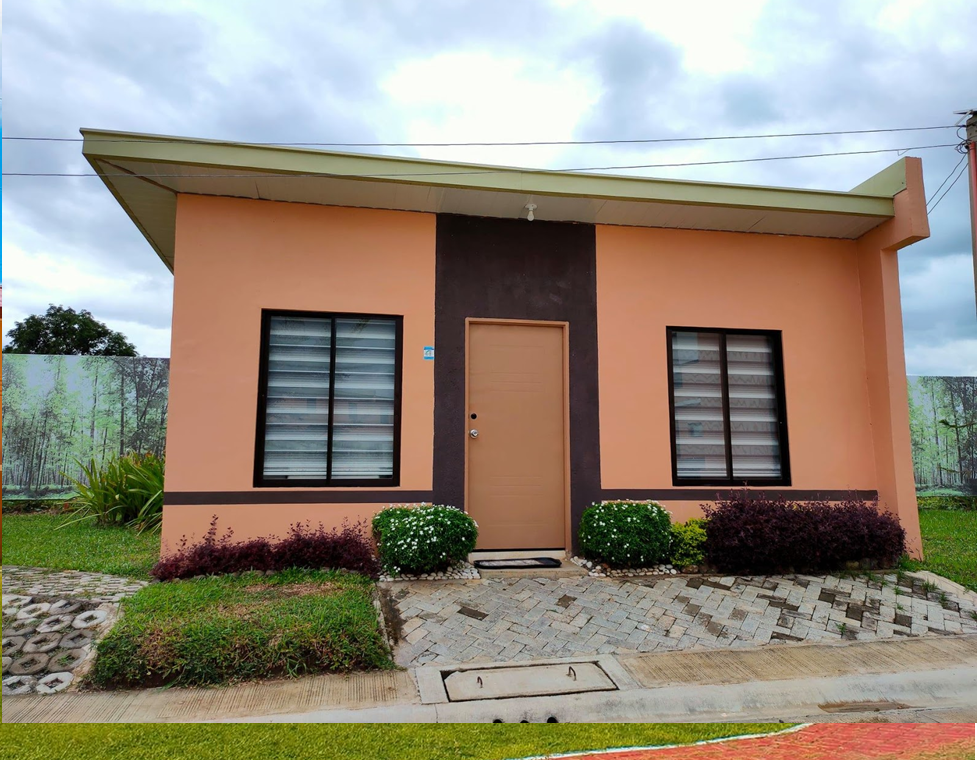 Alecza is a bungalow type single firewall model house of Bria Homes. You can enjoy a spacious affordable living in a 36sqm home on a 81sqm lot. With two bedrooms and one bathroom, Alecza SF is an ideal home for independent OFWs who have already worked abroad for a few years and want to have a small house and lot property that would fit their budget. Alecza SF also comes with a living area, dining area, kitchen area, and a provision for a carport.
If you are looking for more options, Bria Homes also offer Bettina, a two-bedroom townhouse unit; Elena, a one-bedroom rowhouse unit; and Thalia, a three bedroom bungalow single firewall house that also has a duplex counterpart. 
Angeli Single Firewall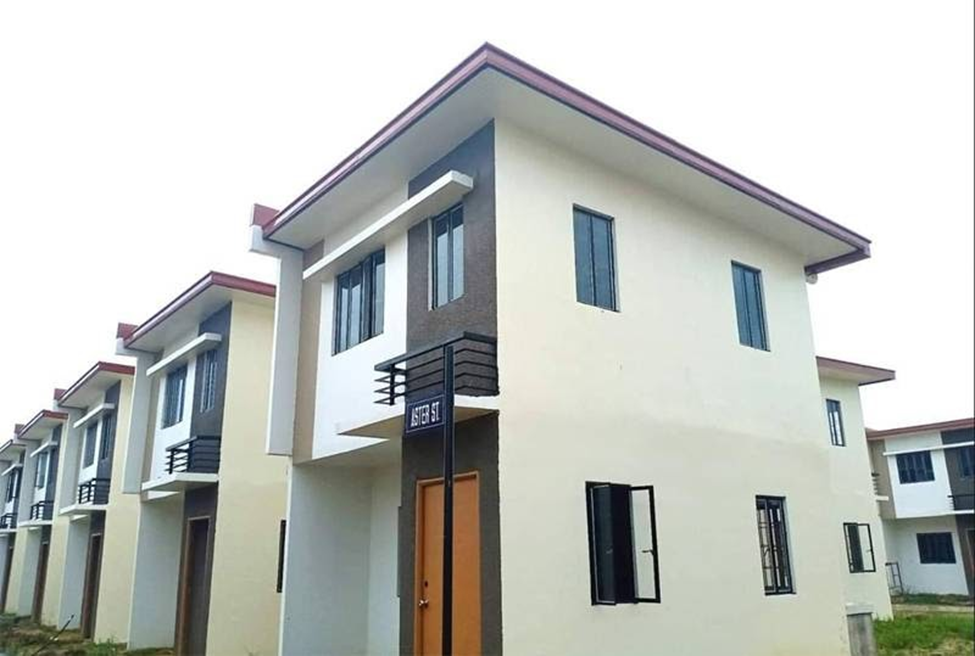 Angeli is one of the two-storey single firewall model houses of Lumina Homes.  Angeli SF has three bedrooms on the second floor and one toilet and bath on the ground floor, making it a fitting home investment for OFW families who have one to three children. Since Angeli is a two-storey 42sqm house unit, your family can enjoy bonding moments in the living area, dining area, and kitchen area. Angeli SF is built on a 54sqm lot so you have enough outdoor space to have a provision for a one-car carport.
Angeli also comes in a townhouse and duplex type of home with only two-bedrooms and a smaller lot area. Lumina homes offer several two-storey single firewall model houses with two to three bedrooms and one toilet and bath. Find more affordable single firewall houses from Lumina Homes here. 
Criselle Single Firewall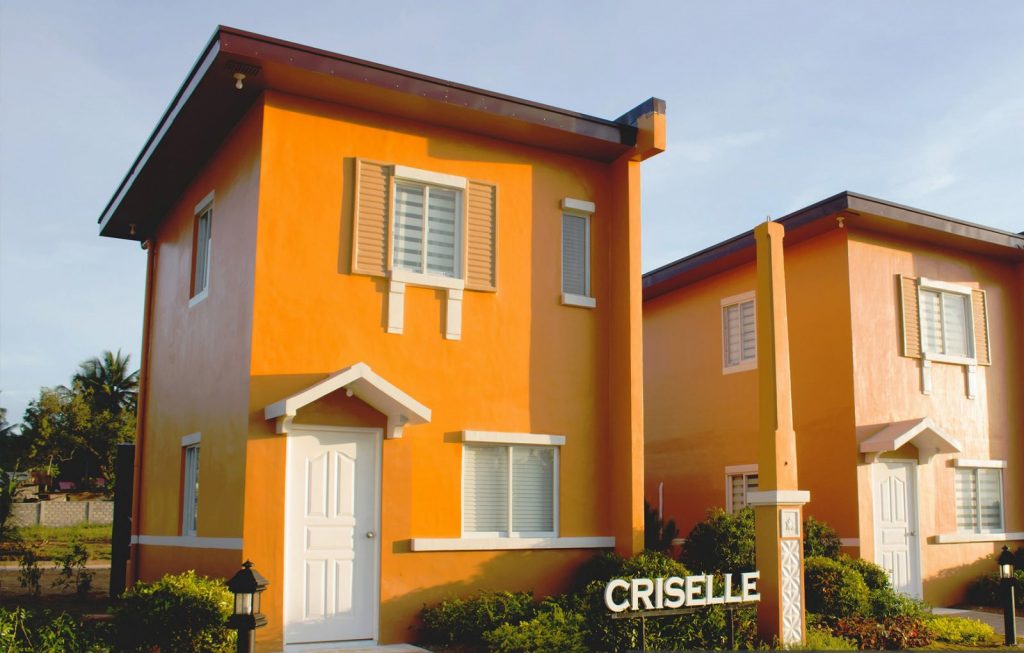 Criselle Singe Firewall is a 40sqm house unit where you have two bedrooms on the second floor and a living area, dining area, kitchen area, one toilet and bath, and a provision for carport on the ground floor. Criselle SF lets your family live a comfortable, quality lifestyle because of the minimum lot area of 60sqm where you also have an outdoor dirty kitchen. Supposing you have already saved up enough money to buy a bigger home, Criselle SF is a perfect choice for OFWs who have been working abroad for several years.
If you are looking for other house and lot options, there are bigger single firewall houses such as Ezabelle, Frielle, and Sienna and a smaller townhouse unit, Arielle.
Bella Single Firewall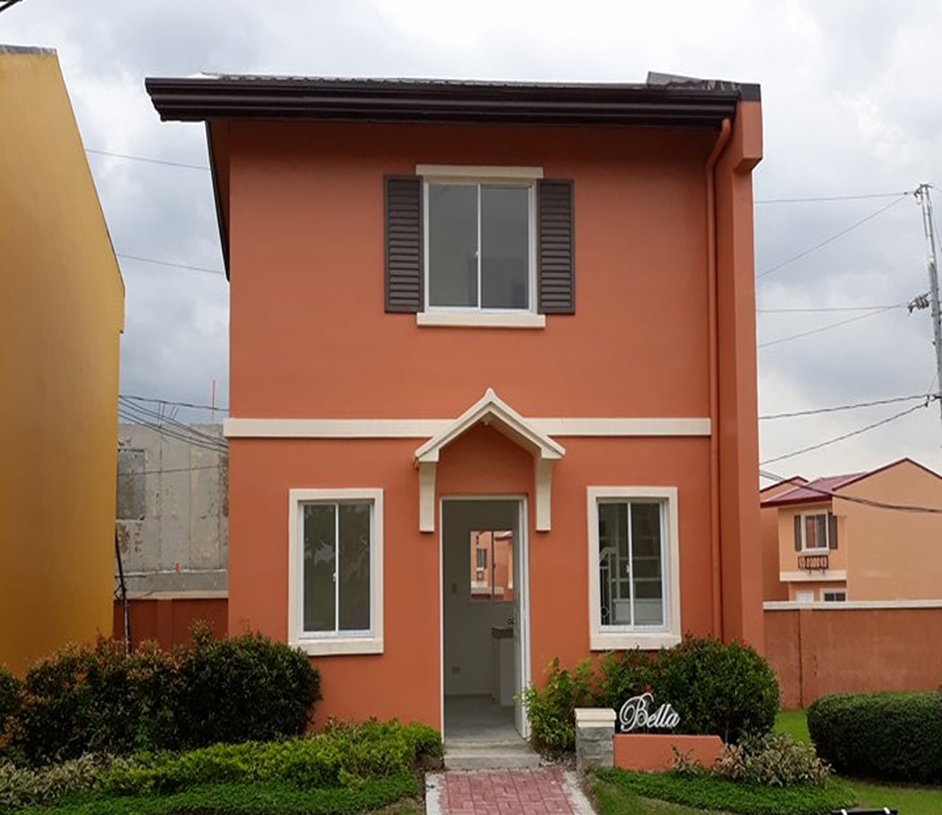 If you want an even bigger home for your family that still fits your budget, Bella SF a good house and lot option for you. Because of its 53sqm floor area and 88sqm lot area, Bella SF also a perfect choice for newly wed OFWs who are starting to look for a house and lot in the Philippines.
Bella SF lets your family enjoy their comfort and privacy with two bedrooms and one toilet and bath on the second floor. Bella has a living area, dining area, and kitchen on the ground floor where families can create worthwhile memories in.
Camella also has other single firewall homes such as Alli, Alliyah, Cara, Dana, and Ella, and single detached house units such as Freya and Greta usually plotted on prime corner lots for more outdoor space. Check out why Camella remains a favorite for OFWs here.
Townhouse
Townhouses are single home units simultaneously built alongside each other. A townhouse has a faster turnover rate compared to other house units since it can be built as small as four units to as large as twelve units per complex. Generally, townhouses are cheaper compared to single firewall homes because of their small indoor and outdoor space.
Bettina Townhouse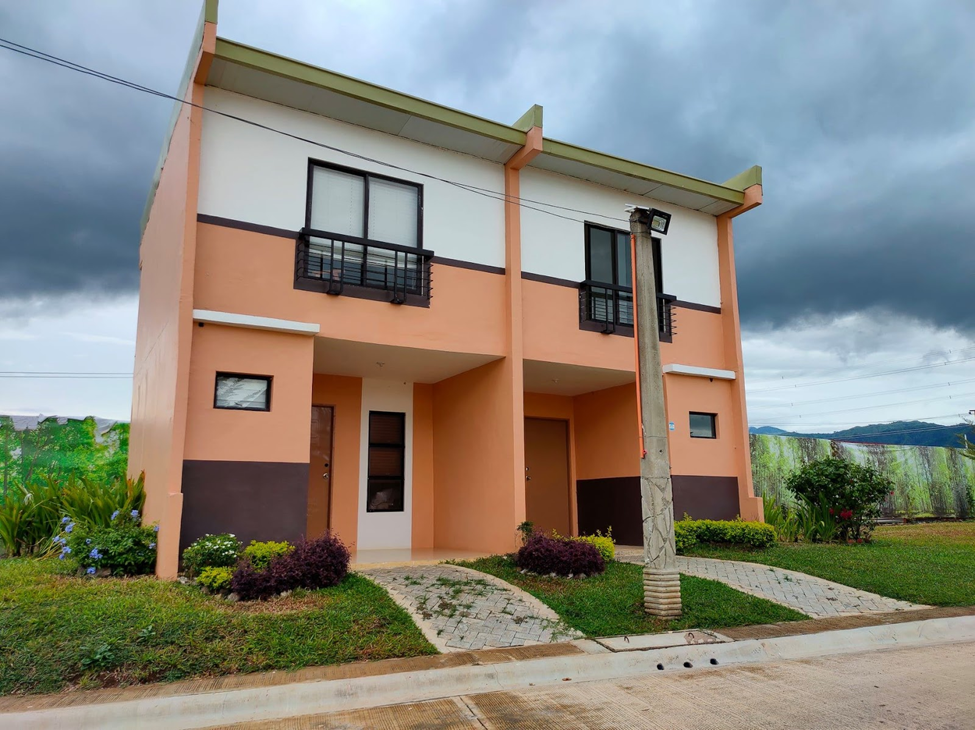 Bettina townhouse by Bria Homes is a suitable option for young OFW couples who have worked abroad for a year or two. For this house unit, you have one toilet and bath, living area, dining area, kitchen area, and a provision for a carport on the ground floor and you have two bedrooms on the second floor. 
Bettina TH is an affordable 44sqm. house unit built on a 36sqm. lot area. If you want a bigger outdoor space, the end unit of any townhouse is a better choice since there are available units located on a corner lot.
Angeli Townhouse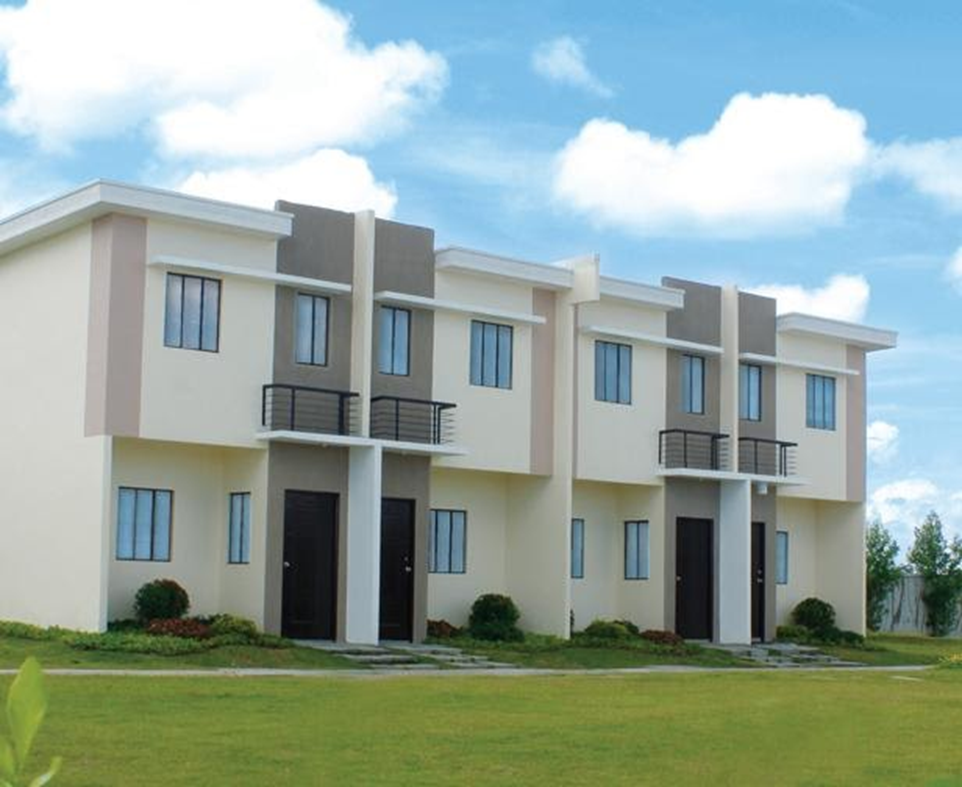 Angeli townhouse is one of the townhouse model units of Lumina Homes. This townhouse unit is appropriate for newly engaged OFW couples who wish to start a family but want to avail a home that meets their budget. On the second floor, you have the option for a three bedroom layout or have two bedrooms and a mini family hall. For the ground floor, you have one toilet and bath, a living area, dining area, kitchen area, and provision for a carport.
Angeli TH has a smaller floor area compared to Bettina TH, having only 42sqm. but the same 36sqm. lot area. Though a smaller home compared to Bettina TH, Angeli has other types such as a single firewall and a duplex home if you wish to have more outdoor space.
Arielle Townhouse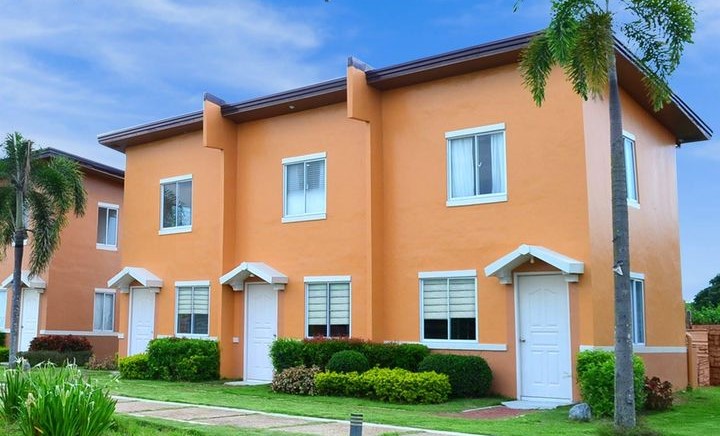 Lessandra's smallest house unit in their variety of easy-to-own homes is Arielle townhouse and the smallest townhouse unit compared to Angeli TH and Bettina TH. Although it costs more compared to Angeli TH and Bettina TH, you have the luxury of enjoying Lessandra's amenities inside the community such as clubhouses, swimming pools, basketball courts, and playgrounds for your kids.
For the house features of Arielle TH, you have one toilet and bath, kitchen area, living area, and dining area on the ground floor and you have two bedrooms on the second floor. Having only a 36sqm. floor area and a minimum lot area of 44sqm., Arielle townhouse is well suited for self-made individuals and millennial OFWs who want to have a place of their own.
Find the right single home for you
Single independent OFWs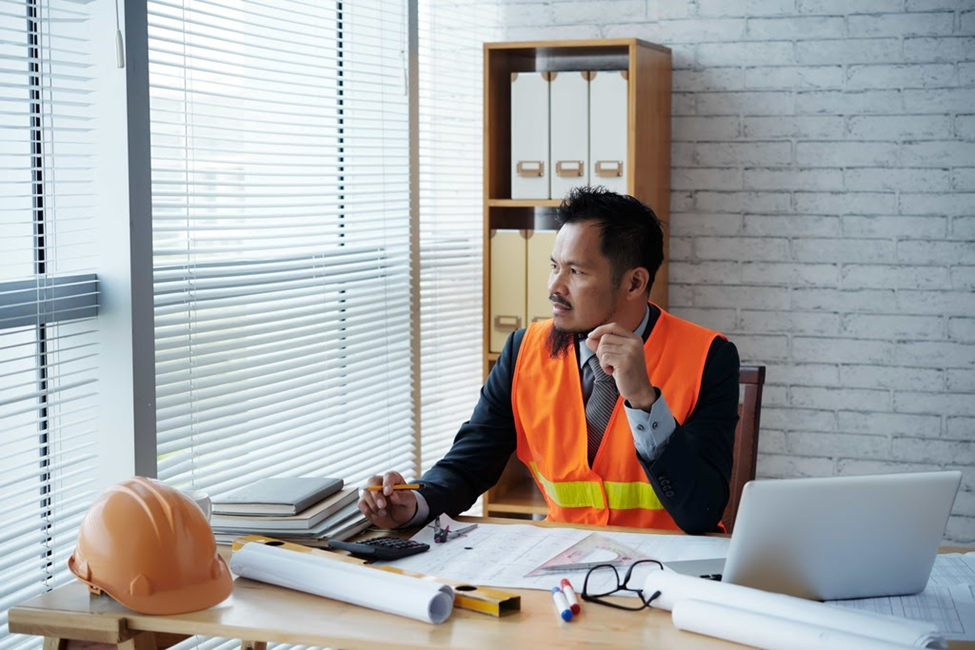 <a href='https://www.freepik.com/photos/business'>Business photo created by pressfoto – www.freepik.com</a>
Being single in your 20s and 30s has its perks. If you want to acquire a house and lot in the Philippines, you have the luxury of having the title of the property under your name. 
A perfect option for single independent OFWs are townhouses and duplex houses. Townhouses and duplex homes offer an inexpensive, low-maintenance alternative to buying a big house that does not fit your needs. While these homes are far more affordable than single firewall or single detached houses, you can still enjoy socializing with your neighbors without giving up your personal space.
Since your home is separated by a shared wall, living in a townhome or duplex home lets you enjoy your separate living spaces while keeping your privacy and security. These types of homes have two or three floors that come with either one or two bedroom provisions which is suitable for millennial OFWs and aspiring locally employed Filipinos who want to live independently.
Looking for a home to call your own? Browse through our house and lot properties by clicking here.
Single OFW parents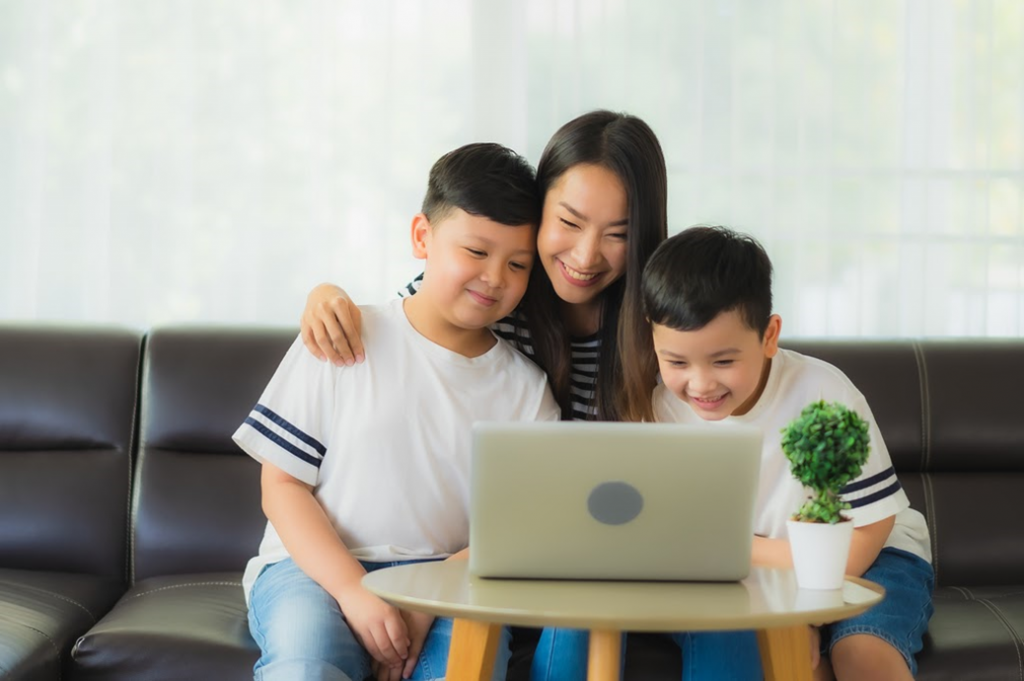 <a href="https://www.freepik.com/photos/people">People photo created by lifeforstock – www.freepik.com</a>
Being a single parent can be challenging and more often than not, many single parents opt to rent in a cramped apartment over buying a house and lot property. Investing in a home is a wise decision because it builds your equity over time and it gives your kids a safe place to play and make worthwhile memories. 
For single parents looking for a home, living in a single firewall or single detached home is the best option for you. Although it costs more than a townhouse or a duplex home, single firewall and single detached homes have more space indoors and outdoors. Having a house with already sufficient space allows more elbow room for your children to grow up in. You would not have to worry about looking for a bigger home when your children are older and want their own space. 
Compared to a townhouse, living in a single firewall home guarantees safety and privacy since you have the whole house to your family. In a single firewall home, you have at least two meters of proximity to your surrounding neighbors. The distance allows you to celebrate parties and watch movies while observing proper community guidelines without disturbing your neighbor's peace and quiet.
There are more to these types of houses other than being associated with the word "single". These houses are strong and can stand alone, which ensembles most of our OFWs. Though stated, it is not limited to the idea that only single individuals can have this type of home, much depends on the preference. Take note, a house would only be a hose without "u".
Owners can really maximize their space varying on the disposition of the house and lot. They have the freedom to customize the property which allows them to build a home extension, customize some of its existing structures, and landscape the outdoor space without consulting the tenants for approval. Imagine that freedom!
Carefully choosing a location where your heart truly desires is always a good idea. Consider the proximity of the community you like to your workplace or your children's school if it is convenient and accessible to main roads and major highways. Some of the owners fell in love at their first site — the moment they took in the view of the community. This is the best way to invest your feelings on. A house and lot would be single until the day homeowners do the first move-in or until they reserve a slot to secure that the unit legally belongs to them.
So if you ever feel pressured and lonely, remember that there is always a "single" house waiting to be partnered with.
---
More OFW Investments in Vista Land International Marketing, Inc.
Looking for more property investment options? Vistaland International has an immense selection of house and lot brands from affordable housing to luxury real estate developments. With the help of Vistaland International's licensed real estate brokers worldwide, OFWs and migrant Filipinos can easily choose the home they always wanted.
Vistaland International Marketing, Inc. (VIMI) is the international marketing division of Vista Land. Aiming to provide OFWs and migrant Filipinos a home in the Philippines, VIMI has established long-lasting relationships with brokers and clients around the world.
Get started with your property investments!
Contact us today and follow our social media accounts: Facebook, YouTube, Twitter, Instagram, and LinkedIn.