Have you ever thought of buying a single detached house?
Buying a house and lot as your first real estate investment can be an exciting venture, but with all of the countless options in the market, choosing the perfect home can be quite a perplexing journey. From high-rise condominiums with breathtaking city views to cozy suburban townhouses nestled amidst lush greenery, the choices are as diverse as they are enticing. Each housing type presents a unique set of advantages and considerations, and for prospective homeowners, the journey of making this critical decision can often feel like a daunting odyssey.
Good thing Vista Land International's got your back! In this article, we're here to tell you the beauty of single detached house and why you should consider investing in one!
What is a single detached house?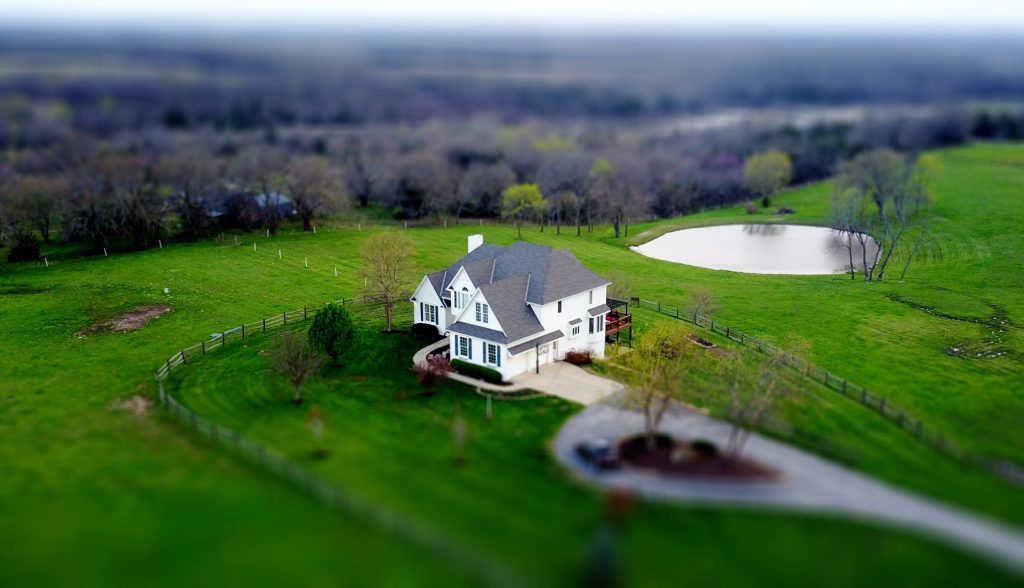 We've dealt the differences of single detached house and single attached house here, but let us a take quick review.
A single detached house (also called single family house) is a dwelling unit that is built in the middle of the lot, and isn't connected to any side or boundary of the lot. This free standing residential building enjoys an ample backyard space and privacy. A detached unit can be a single storey house or multiple flooring. On ther other hand, single attached homes shares a firewall with another house and is a great option for extended families.
Not to be confused with a semi detached house, this residential structure is divided into two separate homes, each with its own entrance and typically sharing a common wall along one side. These two units are mirror images of each other and are structurally connected through the shared wall, making them distinct from single detached houses.
The previous year, the Philippine Statistics Authority (PSA) conducted a survey among 26.94 Filipino families and the results were quite interesting. The PSA's 2022 Annual Poverty Indicators Survey (APIS), as published in Business World Online, revealed that 90.3% of the families they surveyed are living in single family houses. Furthermore, 62.1% of these houses are 'owned by their occupants.' That is three out of every five Filipino family.
These figures show that single family detached homes are the 'house and lot' of the Filipino family. Now let's expore why single detached houses is the most preferred residential property type by Filipinos.
The Benefits of Buying Single Detached House
Lots of yard space
One of the standout benefits of buying a single detached house is the ample yard space that typically accompanies these properties. The yard serves as an extension of your living space, offering a variety of practical and enjoyable possibilities. This outdoor area provides a safe and open environment for children to play, pets to roam, and family and friends to gather for various activities such as barbecue parties or outdoor dining.
Plantito and plantitas at heart will also have more space to plant their favorite herbs, shrubs, vegetables, and flowering plants. Having your own yard means you also have freedom (and decision) when it comes to designing and landscaping. It becomes a versatile canvas for your creative ideas, allowing you to customize the outdoor space to reflect your unique style and preferences. As we all know, landscaping also contributes to the overall value of property, allowing you to post a higher asking price.
No shared walls
The thing with attached dwellings is that they are prone to noise and disturbances from adjoining households. For instance, in a high rise apartment building, you are sharing walls, floors, and ceiling with other unit owners. As such you may hear your neighbor' music, conversations, and even footsteps– they may even get an earful of yours as well!
A single family residence gives more privacy than attached dwelling units. Well, the fact that it is not 'attached' to other walls or properties, you are somehow welcomed with a quieter and more peaceful living environment.
More storage space
Another advantage of buying a single detached house availability of more storage space compared to other housing options. These homes can be multi-levels and typically has attics or basements, which can be utilized for various storage needs. This additional space allows homeowners to efficiently organize their belongings, reducing clutter within the living areas and promoting a more organized and tidy environment.
The same thing can be applied to the home's exterior. You can convert a part of your yard into a shed or even your own garage. Whether it's storing seasonal items, sports equipment, holiday decorations, or other rarely used possessions, the surplus storage space in a single dwelling unit ensures that these items can be conveniently stowed away, keeping your home more functional and visually appealing.
Freedom to Customize
Adding to our growing list of benefits of buying a single detached house is the utmost freedom to customize the property. Do you want to add a new floor to your existing single family home? Build bump outs, sunroom, or extend your kitchen into that open space? You have every right and freedom to do so!
Higher resale value
Single detached houses tend to appreciate in value more consistently than other housing types, largely due to their enduring appeal and the sense of ownership they offer. Single detached houses are typically in demand among homebuyers, particularly families and individuals seeking long-term residences. This consistent demand contributes to a stable and often appreciating real estate market, which bodes well for future resale opportunities.
So, the moment you decided to sell your property, you can put up a higher price tag and yield amazing returns!
Invest in your own single detached house with Vista Land International!
Looking for affordable single detached homes? Well, you're in the right place! Vista Land International is your trusted real estate partner when it comes to finding the perfect housing investment in the Philippines! With decades of experience and expertise, you are rest assured you will be guided all through the way until you open doors to your new property!
Talk to our real estate agents and start investing! Looking for other properties? Use our search bar for a more refined search!
Final Takeaway
The advantages of buying a single detached home are evident and far-reaching. These properties offer a unique blend of space, privacy, customization, and investment potential that appeals to a wide range of homebuyers. The spacious interior and outdoor areas create a canvas for comfortable living, personal expression, and the enjoyment of nature, making them an ideal choice for families, individuals, and those with diverse lifestyles.
The allure of a single detached house lies not only in the practical advantages it offers but also in the promise of creating a haven uniquely tailored to your tastes and lifestyle. This independence and the opportunity to mold your dwelling into a reflection of your aspirations are attributes cherished by homeowners. Additionally, the investment potential and enduring appeal of single detached homes make them a wise choice for those looking to secure a sound financial future through real estate.