Single attached vs single detached house: Let's lay out their similarities and differences.
One of the exciting parts of homebuying is choosing what type of house you are going to purchase. However, with the endless housing options to choose from, you may feel a bit confused as to which type of dwelling suits your style, budget, and needs. Of course, it isn't practical to just pick something that has four walls and a roof on top and call it a home, right? You have to fully understand the property you are going to purchase down to the type and specifications.
If you've been house hunting for quite some time, we're certain that you've encountered these terms a couple of times as you browse through different listings and catalogs. Today, we will dissect the difference between single attached and single detached house. We will also take a look at their similarities to help you determine which type property best suits your needs.
Single attached vs Single detached house: What is a Single Attached House?
Taking from the name itself, a single attached home means that your property is built directly at the side or boundaries of your lot. This residential property shares a common wall (typically on both sides) with its neighbor and usually has a big space on one side. Spaces in the front and back are present, too.
Duplexes are common examples of single attached houses. Basically, they are two dwellings adjoined together in generally one structure. Single attached houses are usually built in two or more stories to maximize spaces.
What are the benefits of buying a single attached house?
More affordable than single detached properties- if you have concerns with your budget, it is best to opt for single attached homes as they are relatively cheaper than its counterpart. This is because single attached houses have smaller dimensions in terms of floor area. On the flip side, since it's smaller, the maintenance and upkeep of your house is easier.
Great option for extended families- Since they are usually connected with each other, they are great options for extended families who want to live together. The shared walls in between provide enough privacy while being easily available for socialization. Imagine growing up with your cousins or having family gatherings almost every weekend!
A single attached house is also the perfect option for couples who have elderly people to take care of or who don't want to live far away from their relatives. Bearing the same reason, they can tend to the needs of their older relatives without sacrificing their privacy.
Promotes a strong sense of community- Given the layout of the house, it is easier to form bonds with your neighbor. If you're going to be away for a couple of days or weeks, you can easily ask your friendly neighbor to watch over your own house for any intruder. Similarly, your neighbor may depend on you in cases of emergency.
Lower maintenance costs- Single attached homes require lower maintenance upkeep compared to detached ones. Since they typically have little to no yard (sometimes), it is easier to maintain and take care of. In a detached home, mowing the lawn and tending to your yard fall under your tasks.
Single attached vs single detached house: What is a Single Detached Property?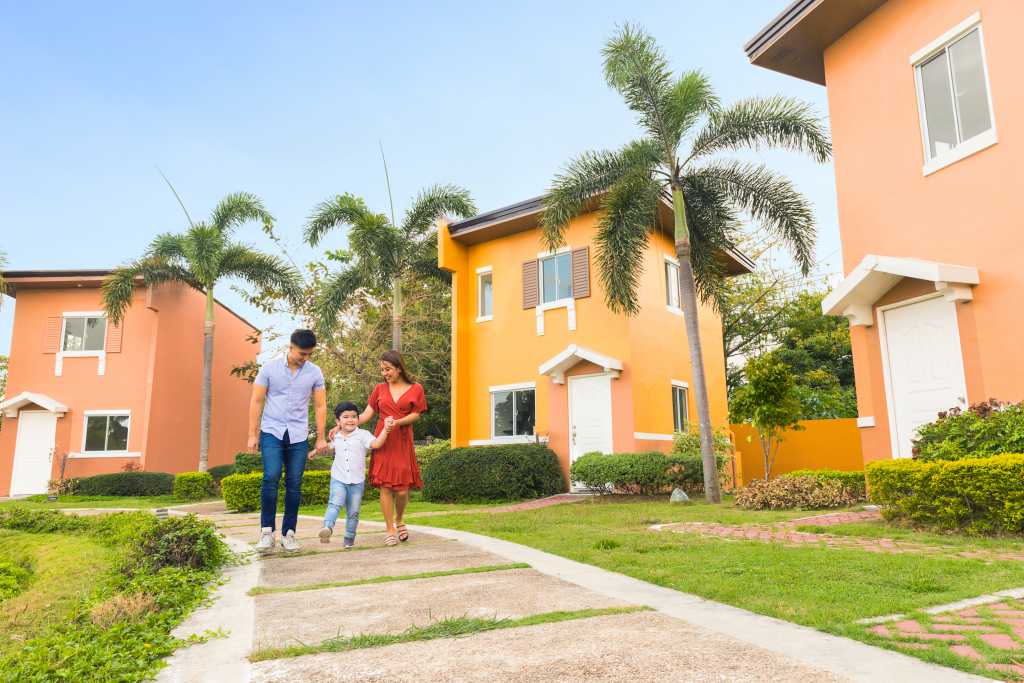 Obviously, it is the opposite of a single attached house. A single detached property stands alone in a lot, enjoying the ample amount of spaces around it. It can be a single storey house or consists of multiple floors.
Furthermore, a single detached home does not share walls with neighbors and offers more privacy to its homeowners.
What are the benefits of buying a single detached house?
Ample amount of space- If you are looking for an affordable house and lot property with a lot of yard space, single detached homes will best suit your preference. Depending on the lot area of the property you are eyeing for, the yard space can create a dramatic effect on the visual appeal of your home's exterior while maintaining privacy.
If you have pets at home, you can let them roam free in the yard space– something that is usually prohibited in apartments and condominiums. Moreover, you can easily customize your exterior like adding a patio, swimming pool, or your kid's play area.
Higher resale value- If you happen to decide to sell your house in the future, the space benefits of a single detached home accounts for the higher resale value of your property. The value of your home is also computed through the amenities and condition of your house.
Perfect for growing or large families- If you have a large family, it is advisable to purchase a single detached home as it will give you more space to move around, especially if you have children.
Freedom to customize the property- As mentioned earlier, the amenities you add to your house contributes to its resale value. You can easily add amenities or renovate portions of the house in accordance to your taste and without the worry of disturbing your neighbors during the construction process.
Picking Sides: Single Attached vs Single Detached House
Well, you may be wondering: "Which is better single attached or single detached?"
When deciding between a single attached vs single detached house, it's important to carefully consider your family's needs. A single attached home, also known as a duplex or townhome, is typically less expensive and requires less maintenance than a single detached home. However, it may have limited outdoor space and less privacy due to sharing walls with neighbors. On the other hand, a single detached home provides more privacy and space, but requires more maintenance and may come with a higher price tag.
You can also consider factors such as your family's size and lifestyle, your budget, your desired level of privacy and outdoor space, and your willingness to do maintenance work. in weighing your options. Additionally, consider the location of the home and its proximity to schools, parks, shopping, and other amenities. Ultimately, the decision between a single attached and single detached home should be based on what best suits your family's needs and preferences.
With this article featuring single attached vs single detached house, we hope that you have learned bits of information that will help you in deciding what type of property suits you and your family the best. 
---
Looking for an affordable property? Contact us today
A lot of Filipinos dream of owning their first apartment or house and lot. With today's booming real estate opportunities, there are so many options to choose from.
Here at Vista Land International, we have a roster of affordable property listings from several locations across the country. Whether you're looking for a place to live in Manila, Cebu, Davao and etc, we've got you covered. So contact our real estate agents today!
Vista Land International was primarily created to bring OFW closer to their dream of finally acquiring a home in the Philippines. And with the rising cost of living in the country, OFWs and their families are looking for ways to earn extra cash flow to support their daily needs. Luckily, you can also join the global network of Vista Land International as a real estate professional and earn a commission!
Vista Land International Marketing, Inc. (VIMI) is the international marketing division of Vista Land. Aiming to provide OFWs and migrant Filipinos a home in the Philippines, VIMI has established long-lasting relationships with brokers and clients around the world.
Get started with your property investments! Contact us today and follow our social media accounts: Facebook, YouTube, Twitter, Instagram, and LinkedIn.