Nowadays, having a Scandinavian or Nordic vibe has been popular with condo living, especially when there are so many things that you can find anywhere when you want to achieve a Nordic style living room! However, when it comes to achieving a Scandinavian style, it's always about things that are made from natural materials such as wood and white walls, making it limited for some people to achieve it with these colors that you normally see with the Scandinavian interior design and the overall Scandinavian aesthetic with clean lines that allow natural light to seep through your abode.
Well, you're in luck! We have some Nordic living room ideas for your condo (and for other living spaces) to achieve that Scandinavian style living room without ruining the chances of breaking it with the colors that you choose!
What Defines a Scandinavian Design?
Most Scandinavian living rooms have a neutral color palette, an open space for natural light to brighten the room (and to make it uncluttered), and it has a bunch of furniture that are practical, functional, and stylish creating a warm, comfortable, and rich vibe (without telling anyone that you are) that will make you feel right at home. It's no wonder that one of the popular design trends that came from Scandinavian homes became a screaming demand for everyone to live that minimalistic lifestyle fashionably!
Now that you have an idea about a typical Scandinavian design, here are some of the best Scandinavian small living room ideas (and some great Scandinavian decor) for you to scope out for if you want to achieve that minimal design — the Scandi style!
Things That Make a Scandinavian Living Room
A Neutral Color Palette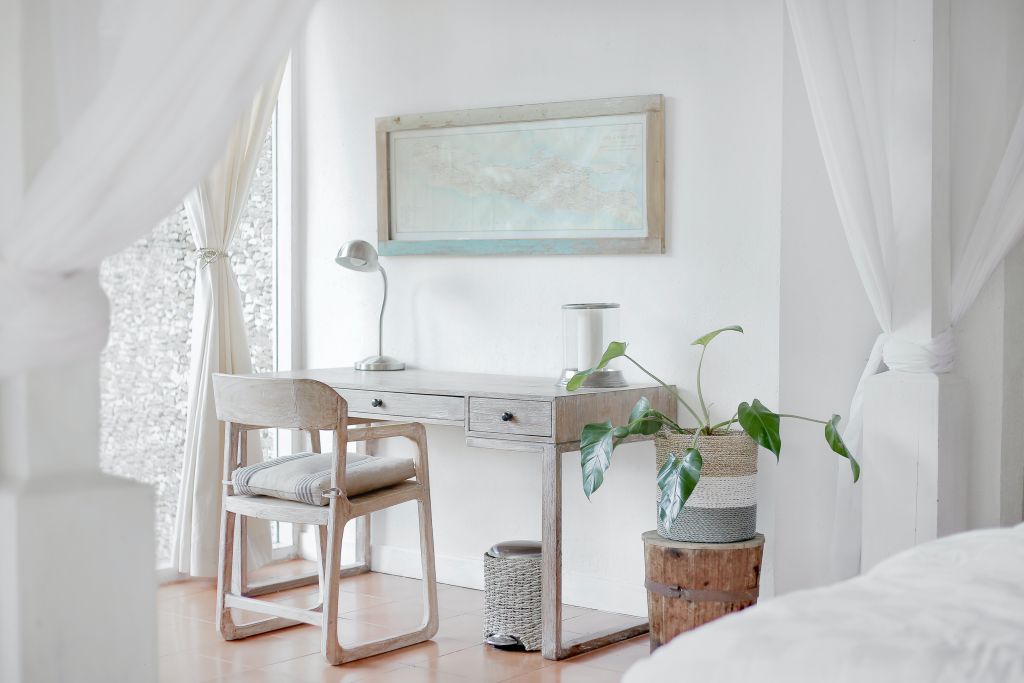 While white is the most common color that you can see in most Scandinavian living rooms, a normal Scandinavian living room color palette is made up of black, gray, and beige with touches of blue and pink. It isn't really a sharp contrast between the usual black and white, but it's a blend of those colors so that it'll look safe for the eyes to see. A living room is a space for you to feel at home, so you'll be able to achieve that Scandinavian style when you blend with these colors correctly in terms of paint and decor. Besides, this is the first step to a warm and welcoming atmosphere, and you don't want to scare your visitors away with colors that don't go together, right?
Open Space
In most Scandinavian countries, they keep an open floor plan, meaning it creates a perfect balance of minimalism living while inviting Mother Nature indoors and achieving a clutter – free zone. This also means that you have to keep the house's heart alive (along with the kitchen and the dining room) while investing in special and eye catching items that will definitely brighten up the room (and can get you a nice view if winning the lottery doesn't cut it). We suggest that you should get furniture that would fit the minimalistic profile and are functional so that you can not only use them in more ways than one, but also to move around more. After all, a free flowing space is a happy home!
Functional Furniture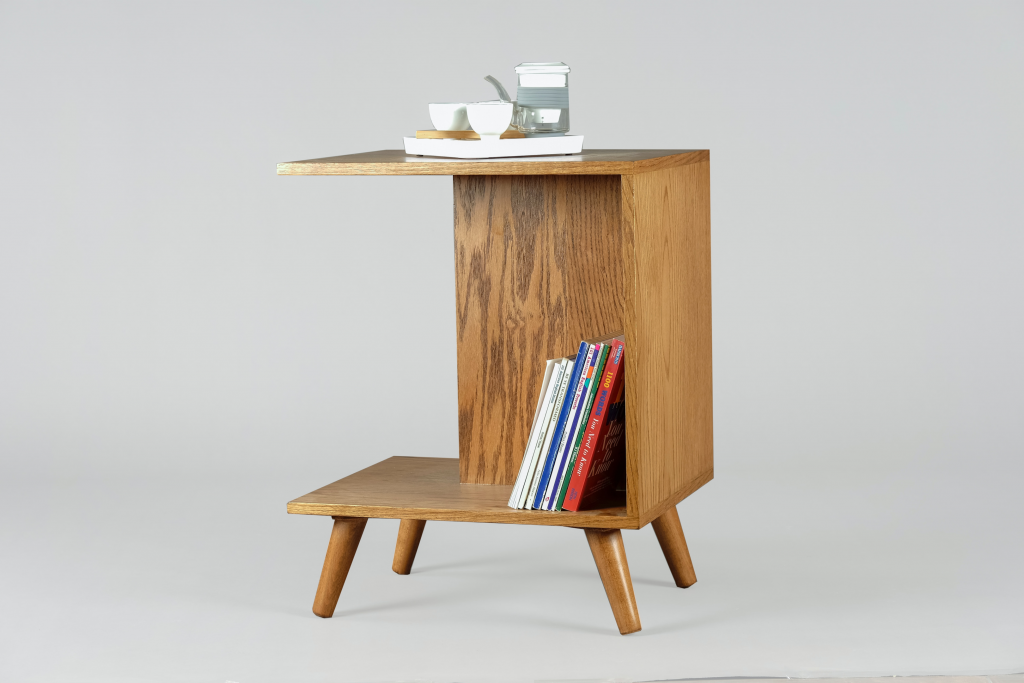 You have seen a lot of functional furniture online, and trust us when we say that functional is the new future for furniture. For example, there are coffee tables that can not only hold your magazines for your visitors to read, but you can also move them closer to you (and you can raise it at your level). A comfortable sofa can also be a bed (meaning you can sleep in the living room if you feel lazy going to your bedroom or work if you want to hustle with a view). A simple floor lamp. All while having a coffee table in the middle and lots of space for your living space to breathe. Having a Scandinavian living room with functional furniture is a futuristic fusion between most Scandinavian homes and the convenience of living functionally and in style!
Lots of Natural Light
Like what we've said, a typical Scandi style living room allows a lot of space for natural light to settle in so that the room can breathe. Lighting is the most versatile natural resource you can have access to, so you should tone down your wall decors and other window treatments such as curtains and blinds so that you can get a great view whether you're working or simply relaxing on a lazy day and to make your wall space big with clean lines and aesthetics.
You can also invest in minimal overhead lighting so that it can still be well-lit at night (and safe for your electricity bill). After all, natural light is better than being exposed to artificial lighting all the time.
Interior Plants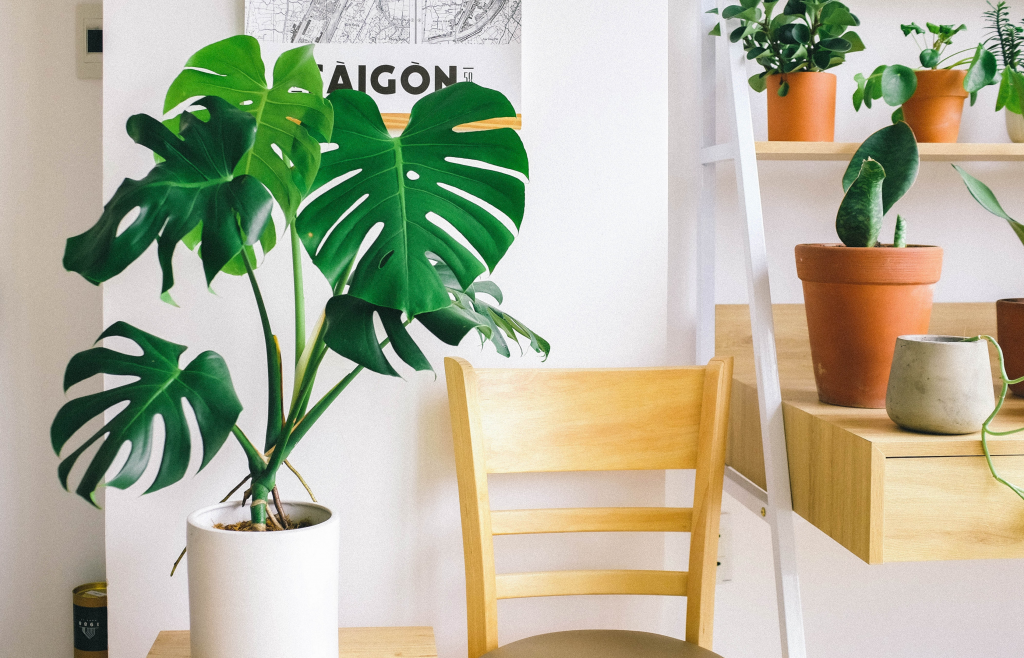 In any Scandinavian room you've been into, we're pretty sure that you can see some indoor plants (especially large ones) to add some accent to your Scandi living room. If you've been reading our articles about indoor plants, you'd know that it's beneficial because it increases the oxygen in your place (making it breathable) and it brightens up the place, giving it a refreshing look. So we suggest that you should add a large house plant or a couple of small to medium indoor plants in your Scandinavian room so that it adds as a refresher to your corner (and to even create a homier vibe).
Natural Elements as Home Decor
Wool, wood, leather, cotton, and wicker make a great play for your Scandi style living room. It creates an earthly heaven place on Earth and it will remind you that your home should be your safe haven, not a place where you just get ready when you're in a hurry. Scandinavian rooms fit with everything such as wood, stone, and linen, so we suggest that you should get a faux fur carpet that is fitted and you should get a coffee table with wooden legs (specifically light wood such as blonde wood or a semi dark one) to make a soft contrast within the wooden hue for a warm Scandinavian living room. All of the materials should be within the color range of white, beige, black, brown, nude, and other neutral tones (okay fine, add a splash of some blue, pink, and yellow accents, but don't overdo them) so that you can achieve that Scandinavian vibe with a hint of color minus the guilt you'd feel.
Monochrome Art
Nowadays, you would see some black and white wall decors hanging up on most walls such as black and white (and sometimes wooden) photo frames with quotes and art as well as pictures and a chalkboard if you're going all out for wall art.
Since the Swedish go for the practical and simplistic Minimalism, you could go for a large-sized artwork with a simple frame instead of collecting a small collection. And don't be afraid to play around with symmetry to make a perfect balance. For instance, you'd want to place a large-sized artwork in the middle followed by a shelf of mini photo frames that are filled with quotes and pictures (and some indoor plants) on the left side and you can free the right side so that it has a perfect balance of the things you want and the breather you need.
No Clutter
You can tell a person by the space he or she is living in, and a cluttered space leaves the impression that you have a cluttered mindset. The number one concern that people have (especially when they have their own living space) is the clutter, and having a Scandinavian style living room is low maintenance and versatile, making it easier to clean! But you have to remember that you have to keep it clean as much as possible because having clutter around messes the vibe up, so you need to take care of your haven as timely as possible. After all, home is where the heart and soul are!
Less is More
Having a Scandinavian living room is a great example of Minimalism because you don't need a lot of things to say a lot about your home, especially your living room. Interior designers suggest a lot of Scandinavian living room ideas if you're the type of person who wants the simplicity of a home and a light, homey, and airy vibe to come home to. Thanks to Scandinavians, people can now enjoy a minimalist design that can be versatile and functional for everyone — you just need to choose the right furniture and space to place them, and you're all good with your Scandinavian home!
So, this is your sign to Marie Kondo the things that no longer spark joy, and invest in making your home a haven with the Nordic – Scandinavian design.
---
Looking for an affordable property? Contact us today
A lot of Filipinos dream of owning their first apartment or house and lot. With today's booming real estate opportunities, there are so many options to choose from.
Here at Vistaland International, we have a roster of affordable property listings from several locations across the country. Whether you're looking for a place to live in Manila, Cebu, Davao and etc, we've got you covered. So contact our real estate agents today!
Vistaland International was primarily created to bring OFW closer to their dream of finally acquiring a home in the Philippines. And with the rising cost of living in the country, OFWs and their families are looking for ways to earn extra cash flow to support their daily needs. Luckily, you can also join the global network of Vistaland International as a real estate professional and earn a commission!
Vistaland International Marketing, Inc. (VIMI) is the international marketing division of Vista Land. Aiming to provide OFWs and migrant Filipinos a home in the Philippines, VIMI has established long-lasting relationships with brokers and clients around the world.
Get started with your property investments! Contact us today and follow our social media accounts: Facebook, YouTube, Twitter, Instagram, and LinkedIn.