Cagayan de Oro is one of the finest destinations in the South with its fascinating scenery, booming economy & infrastructure developments, and friendly locals. In fact, it was even hailed as the City of Golden Friendship because of the Kagay-anons who welcome tourists and visitors with warm smiles and commendable hospitality.
In this article, we will dive deep into the charming CDO and all the reasons why OFWs should consider retiring in Cagayan de Oro city.
Discovering the City of Golden Friendship
Sitting around five hours and 30 minutes away from Davao City (via land travel) is a first class highly urbanized city, Cagayan de Oro City. It is the capital of Misamis Oriental and serves as the regional center of Northern Mindanao.
Before the Spanish occupation, the city was known as Kalambagohan. The main town was called Himologan and was a fortress sitting on a hilltop. Its present-day location is at south of the city's Poblacion. When the Spanish arrived during the 16th century, majority of the tribesmen converted and embraced Christianity, eventually making Christianity the town's major religion. As a result, the Muslims started harassing the locals. The Spanish priests advised the people to relocate to a safer area– the site which is the present-day Saint Augustine Cathedral.
Come 1898 and the Battle of Macahambus commences– a feat led by Mayor Don Apolinar Vélez to repel the American forces. After long troubled years, economic activities went back to normal in the under the guidance of the American rule, transform the farming-fishing city into a thriving commerce and trade center. Albeit the city has been through a lot in history, today it provides a lot of employment and business opportunities to locals and investors alike.
Ever wonder why and how Cagayan de Oro earned its moniker? Experience Cagayan de Oro firsthand and you'll see the answer yourself! Its hospitable and friendly people will make you stay in the city for good.
Here are the reasons why retiring in Cagayan de Oro City is a great idea!
Retiring in Cagayan De Oro: 7 Reasons Why
Friendly locals
Cagayan de Oro isn't called the City of Golden Friendship for nothing! Kagay-anons has always been known to be very warm and hospitable. They are known for their genuine smiles, helpful demeanor, and a strong sense of community. You won't have a hard time adjusting to the community as you will be welcomed by the locals with open arms.
Plus, Cagayan de Oro is deemed to be one of the safest cities to live in Asia. No one would want to live in a neighborhood where crime is rampant. This is where CDO differs. The sense of safety and the welcoming atmosphere created by friendly locals make Cagayan de Oro City an attractive choice for OFWs looking for a tranquil and pleasant retirement destination.
Stunning views of nature and tourist attractions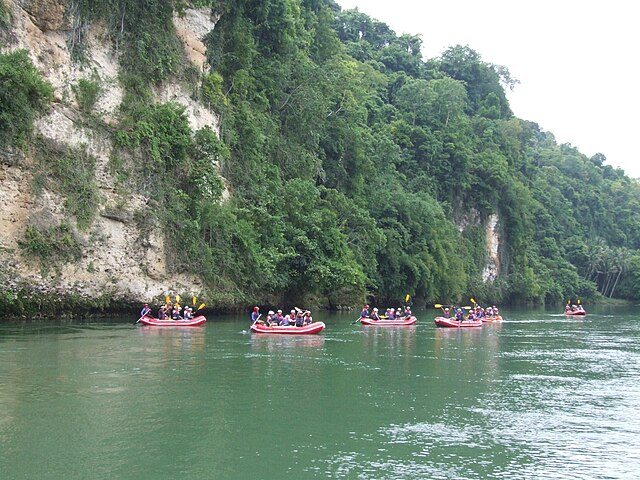 Aside from its friendly people, retiring in Cagayan de Oro City offers the unique advantage of being surrounded by breathtaking natural beauty. The lush and verdant landscapes, including nearby mountains and hills, offer numerous hiking and outdoor exploration opportunities for OFW retirees who appreciate nature.
Enjoy the rapid waves while you go whitewater rafting in the Cagayan River or marvel at the beauty of Kweba de Oro and Macahambus Hill Cave. You can also walk leisurely around Garden of Malasag Eco-Tourism Village and Mapawa Nature Park, or spend a relaxing afternoon picnic near the Catanico Falls with your family. For adrenaline junkies, you can scream your lungs out as you speed through Asia's longest dual zipline at the Dahilayan Adventure Park. Enjoy the cool wind nipping at your face as you go through paragliding at Sierra del Oro.
In addition, the city's proximity to some of the Philippines' most beautiful islands and beaches, such as Camiguin Island and Siargao, ensures that OFW retirees can easily access pristine shorelines and crystal-clear waters for relaxation and recreation.
Delicious food
Cagayan de Oro will not only feed your eyes with stunning views of nature but will fill your stomach with sumptuous cuisine from their wide array of food choices. Have a taste of the city's famous Sinuglaw– a fusion of sinugba (grilled pork belly) and kinilaw (raw fish soaked in vinegar, onion, and chili). The impeccable combination of sour and salty will surely light up your tastebuds!
Walking through the streets of CDO, you will surely stumble upon someone who sells binaki, a savory kakanin made from ground corn, milk, sugar, baking powder, eggs, and salt. Grated cheese is sometimes added for extra flavor. The mixture is wrapped in corn husks and steamed to perfection. Binaki is the best go to breakfast or afternoon snack paired with hot chocolate or black coffee.
Are you up for some exotic food? Delight your palates with CDO's Remember Me Soup No.5! Now, this stew dish may rather have a cheesy name but you'd be surprised that it is made from a bull's reproductive organs! This dish is believed to be an aphrodisiac and is a local favorite!
Colorful Festivals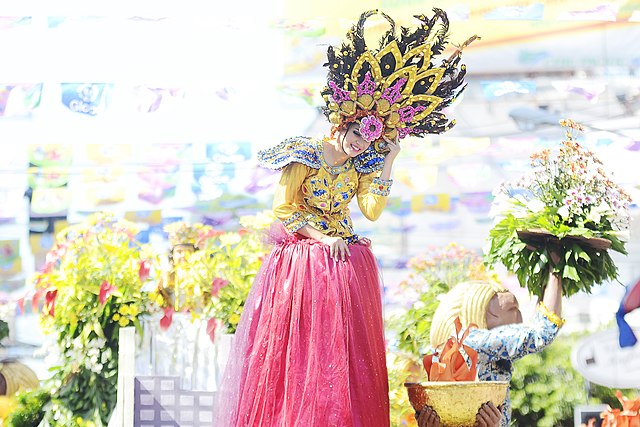 After filling up your eyes and stomach, it's time to bless your soul with Cagayan de Oro's vibrant festivals! Living in Cagayan de Oro means you get to experience firsthand the vibrant Higalaay Festival celebrated every August 28th, which is also the feast of day of their patron saint, St. Augustine.
One of the highlights of this weeklong festivity is the street dancing competition, showcasing the talent and creativity of the Kagay-anons. Aside from that, it also serves as the tourism point for the city. Retiring in Cagayan de Oro means you get to witness such fesitivity first hand!
Booming Economy
One compelling reason to consider retiring in Cagayan de Oro City is its status as a booming attraction for both local and international visitors. The city's strategic location in the northern part of Mindanao has made it a hub for commerce, trade, and tourism. As a result, Cagayan de Oro City has experienced substantial development in recent years, leading to the growth of modern infrastructure, shopping centers, coffee shops, food parks, and other and recreational facilities at par with other cities like Metro Manila.
And with upcoming infrastrucuture projects set to arise in Cagayan de Oro, it's no wonder why it will be a thriving destination for business and investments in the near future.
Affordable cost of living
According to Filipino Wealth, the estimated monthly costs of living in Cagayan de Oro ranges from 60K – 75K pesos a month for single adults. However, there are budget-friendly living opportunities that someone can tap on. As for the transportation, the roads in Cagayan de Oro aren't that congested compared to other cities, making transpo expenses cheaper. Public transport terminals are also easily accessible.
A wide array of affordable property options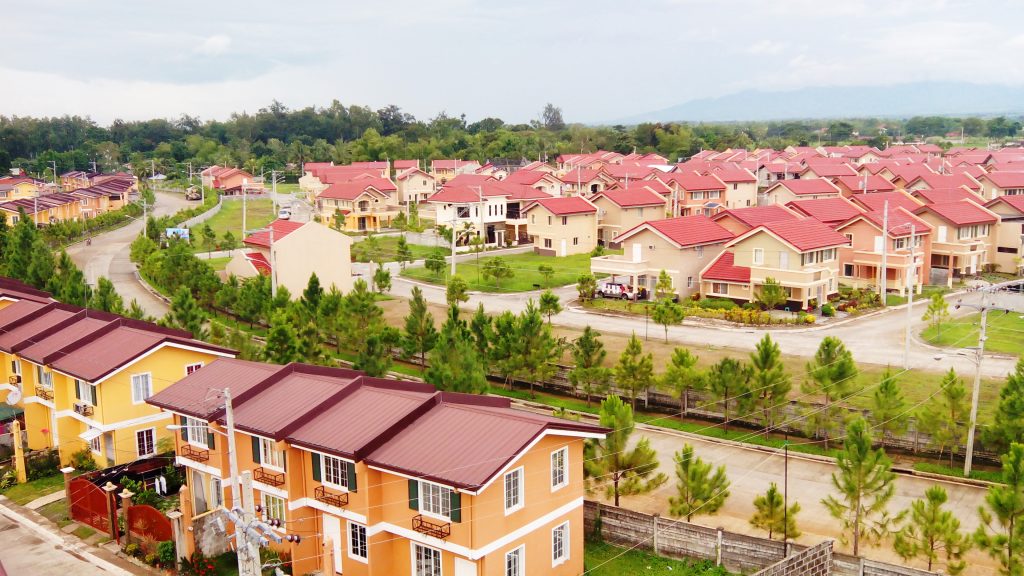 Cagayan de Oro enjoys a healthy mix of urban and rural locations, therefore you can easily find house and lot properties that will suit your budget and lifestyle!
Let Vista Land International help you find your dream in the City of Golden Friendship! A trusted seller of real estate properties for decades, Vista Land International brings you closer to Vista Land & Lifescapes' prime real estate communities all across the Philippine archipelago, including Cagayan de Oro. Talk to us to know how you can get started on your investment today!
Final Takeaway
Retiring in Cagayan de Oro City offers a well-rounded and appealing option for those seeking a retirement destination that combines the best of both worlds – the conveniences of urban living and the serenity of natural beauty. The charming City of Golden Friendship provides OFW retirees and expats with a warm and welcoming community, where the locals' friendliness fosters a sense of belonging and security. The stunning views of nature, accessible tourist attractions, and the vibrant Higalaay Festival add to the city's allure, ensuring retirees have a wealth of experiences and adventures at their fingertips.
Whether OFWs the tranquility of pristine beaches, the excitement of cultural celebrations, or the convenience of modern city living, Cagayan de Oro City stands out as a versatile and enriching retirement destination that truly has something for everyone.