Some of the best places to live in the Philippines happen to be the ones that are semi-isolated, especially when you want to leave your old life in Metro Manila to retire in one of the provinces around the Philippines such as Subic Bay Freeport Zone, Iloilo City, Baguio City, Santa Rosa City in Laguna, and so much more one could think of!
Of course, you get tired living in a big city like Taguig City with all the traffic rules, and you dream of one day living on the beach or in a quiet small town in a small city, and believe us when we say it's one of our guilty pleasures as well.
If you remember our last few articles about moving to the province (and about moving to the Philippines for retirement) in general, then this is one of those articles in that we list some more of the best places to live in the Philippines when you want to retire or simply move out from the big cities of Metro Manila and into the peaceful life of these provinces in Visayas!
Dumaguete
If you're wondering why the Philippine Retirement Authority awarded Dumaguete City as the best place to retire in the Philippines, it has a fusion of white sand beaches, horse-driven carriages, low cost of living in the city, and healthcare that would make you feel as if you've time-traveled to the Spanish colonial era — almost feels like as if you've never left Manila at all with its Spanish vibes mixed with its quintessential island lifestyle along with modern comforts that would make your retirement life comfortable, fashionable, and practical all in one place!
Cebu City
Dabbling in the Manila of Visayas is not enough why Americans and other expats live in Cebu City. Cebu Island itself is the reason why a lot of retirees and expats have the best of both worlds of high-end shopping malls and world-class entertainment and the refreshing sight of whales and other sea creatures as well as the breathtaking waterfalls all on one island (without so much of the traffic in Metro Manila) and celebrating the much-awaited Sinulog Festival!
Bacolod City
Nicknamed the "City of Smiles" in the Sugar Bowl Capital of the Philippines, Bacolod City was awarded Philippines' Best Place to live twice in 2018 and 2019 with its urbanized city that is quite smaller than others, affordable city living, accessible amenities, island hopping, and a laid – back lifestyle that is rich in cultural heritage with its old – fashioned balay and its famous Chicken Inasal Bacolod! What's more is that it has less traffic (which means more fresh air), pollution, and crime statistics as well for its colorful MassKara Festival, a 30 – year old festival which has costumed – masked dancers competing in a kaleidoscopic showdown!
Tourist Spots to Vibe in Visayas
You're missing out on living in the only tropical country in the world if you didn't do some fun activities and visit some popular attractions around the Visayas region, and we'd be lying if we say we haven't been to at least one of these and love them! If you haven't already, check out these Visayas tourist spots off of your bucket list! After all, the world is at your feet, right?
Bacolod City
Who says you can't do much around Bacolod aside from eating its famous Chicken Bacolod and sweets? Well, you can do about as much by visiting the Negros Museum, The Ruins, and San Sebastian. If you get bored, don't worry! You can go to the islands of Negros Oriental such as Apo Island, Valencia, and the much-awaited Guimaras Island!
Bantayan Island
Filled with its crystal blue waters and white sandy beaches, Bantayan Island reigns at the north of Cebu with its beautiful Kota Beach as well as other islands such as the iconic Virgin Island and Hilantagaan Island that you can go island hopping on.
Bohol
We'd be like "What?" if you haven't been to this delectable province because you would be able to see its famous Chocolate Hills and its cute tarsiers as well as experience the daring Hanging Bridge and have lunch while enjoying the view and music at the Loboc River Cruise. Explore its beautiful Alona Beach, Virgin Island, or Panglao Island as you unwind for a while from the big city.
Boracay
We'd be lying if we'd say that we haven't been to this irresistible island where its white sand beaches and natural beauty will leave a lasting impression on beach lovers like some of us here! This is the top beach destination to which a lot of people go (hence it's a good reason to escape to LaBoracay on Labor Day) and unwind with its many water activities such as scuba diving and many others people enjoy! It's also nearby Palawan, where the Underground Cave, one of the Natural Wonders of the World is located, so you might want to check out those rock formations as well in one boat ride!
Cebu City
There are many cities on Cebu Island — you can revisit the historical Mactan Shrine at Mactan, go diving at Malapascua Island, go island hopping on its pristine beaches, shop 'til you drop in its shopping centers, swim the Moalboal Sardine Run from Panagsama Beach, and have an active social life in its business districts! We can't emphasize enough that Cebu City has it all for you!
Iloilo City
Aside from its majestic Isla de Gigantes, Jaro Cathedral, Molo Church, Calle Real, Camiña Balay nga Bato, and experiencing the Dinagyan Festival every January, you can also experience Lakawon Island, a private beautiful island that happens to be in between Iloilo and Bacolod for a quick escapade for beach lovers out there with fine white sand and a laid back vibe, making it a perfect destination for a quick getaway from the big city, making it an underrated tourist spot.
Malapascua Island
With its rich sea life, it's no question that Monad Shoal is the most popular dive site with its international diving community to spot some sea turtles, manta rays, Mantis Shrimps, Pygmy Seahorses, Nudibranchs, and the rare Thresher sharks that swim around all year long.
Vista Land Property Options to Retire in Visayas
Let's say you've made up your mind to retire to one of these amazing destinations and cities in the Visayan region. The next step towards your retirement journey is to find the best property in which you can finally sit down and enjoy that wonderful sunset by the beach. You'll want a property that's affordable and at the same time, has easy access to these wonderful tourist spots so that you won't miss out on the fun in the sun!
Well, worry no more as Vista Land International has got your retirement plan covered! From house & lot to condominium properties, you are best assured that there's a place you can come home and rest after a long day of exploring these beautiful beaches and major attractions!
House and Lot
Camella Homes
Combine convenience, accessibility, and security in one place and you'll get Camella Homes. Camella is one of the pioneers when it comes to building master-planned communities. The flagship and one of the most coveted brands of Vista Land, Camella has been consistent in delivering its mission of providing every Filipino family with high-quality but affordable homes!
Bearing over four decades of strong market presence, Camella has rooted itself in 47 provinces and 149 municipalities and cities, including Aklan, Bohol, Capiz, Cebu, Iloilo, Leyte, Negros Occidental, and Negros Oriental in the Visayan Region.
Live the best of both worlds by living within these gated 'communicities' (and enjoying its various amenities) while exploring these tourist spots and destinations within an arm's reach!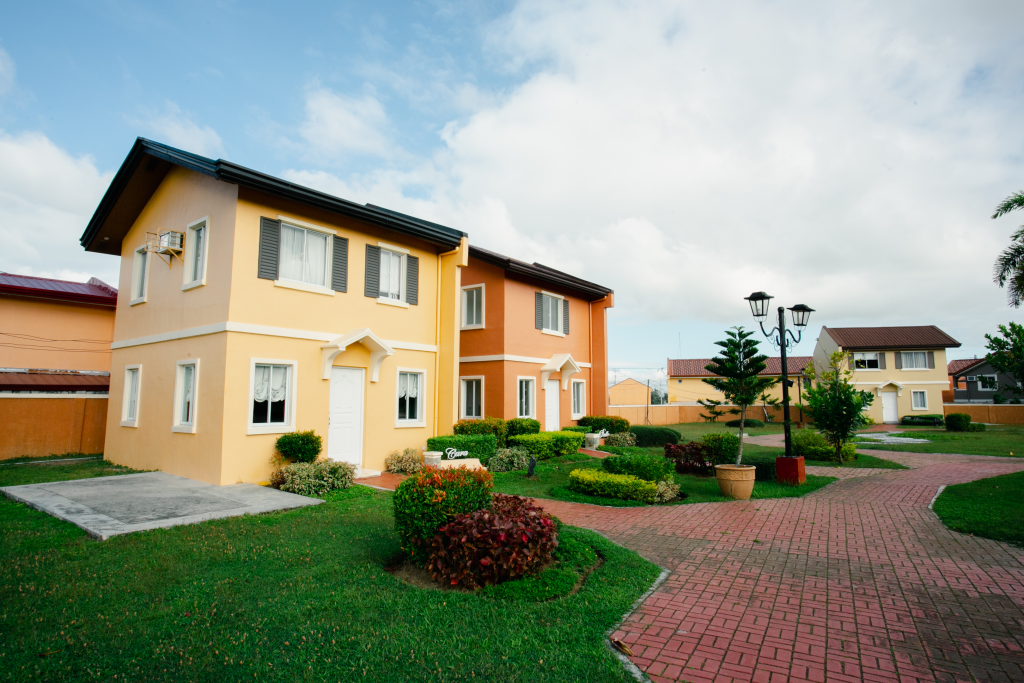 Lumina Homes
In response to the country's demand for economic and socialized housing, Vista Land launched another master-planned community project, Lumina Homes. In just eight years, Lumina has established a presence with 50 housing development projects throughout the county, and yes, that includes Visayas! Whether be it in Capiz, Cebu, Iloilo, or Negros Occidental, there is a Lumina Home for every Juan!
Bria Homes
Who said that finding a place to retire should be pricey and expensive? Even if you're on a tight budget, you can still land a comfortable (and affordable) place to start anew with Bria Homes!
Bria Homes adheres to its five core values: Mura, Mabilis, Maganda, Mahusay, and Malapit sa Lahat. It is the ideal option for Filipino retirees who are looking for high – a quality house & lot that's light in their pockets. Find the best Bria Home for you in Cebu, Leyte, Dumaguete, and Samar!
Condominium
Suarez Residences Cebu by Vista Residences
Located within the heart of the Queen City of the South, Suarez Residences Cebu is the flagship project of Vista Residences. Wake up to a perfect city niche and lavish in the premium condominium life all the while exploring Cebu's rich culture and history with Suarez Residences Cebu. A perfect, well-balanced life suited for retirees!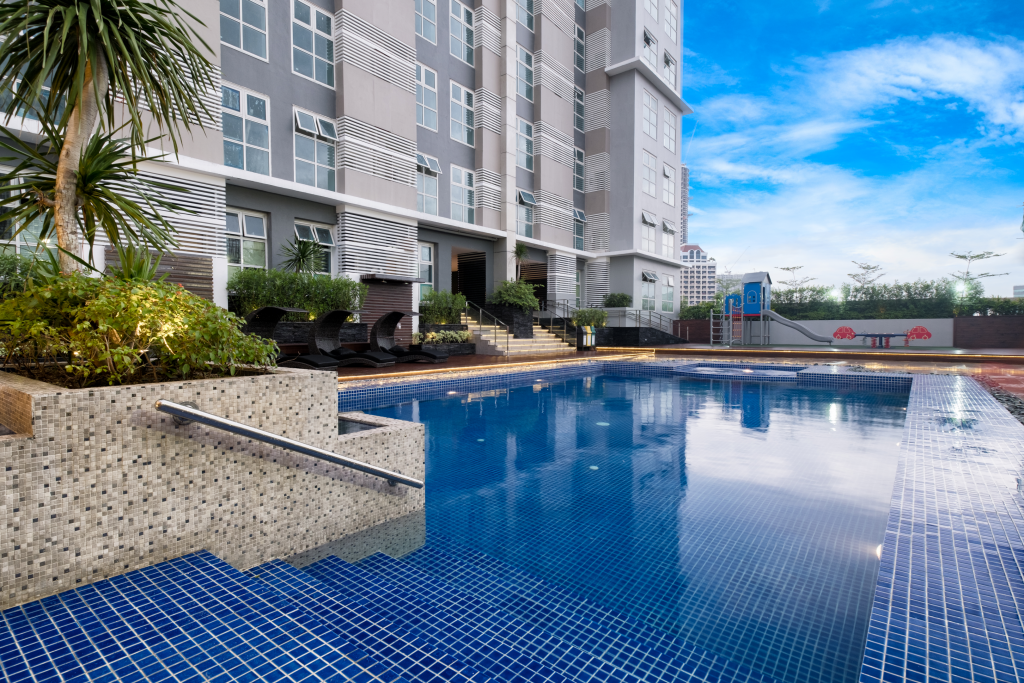 Camella Manors
Camella Manors is a mid-rise development condominium property bearing the name of Camella Homes. Its vertical villages are situated within highly – urbanized cities, giving you the balance of suburban and city life, perfect for travelers and wanderers looking for a place to stop by after a long day of leisure, or for retirees looking for a suitable niche in the hearts of the suburbs.
Lay down in the comfort of condo living in Camella Manors Bacolod and Camella Manors Verdant in Palawan!
Retirement isn't just about quitting your 9 – 5 job and taking off that employee uniform for good. Contrary to what other people believe, retirement isn't the end of someone's life journey, but rather another chapter opening in your life. Life after retirement means you have all the time to enjoy all the things you never get to do in your usual daily life, travel to places you've never been before, and discover exotic foods that will tickle your taste buds. But what's more, is that you get to take that well-deserved rest all the while enjoying other finer things life has to offer.
So, if you're looking for a place to retire, what's a better option than to settle down in the cradle of the Visayan Region! Get closer to nature, get to know more about our country's rich culture all the while escaping the fast-paced life in the metropolis.
---
Looking for an affordable property? Contact us today
A lot of Filipinos dream of owning their first apartment or house and lot. With today's booming real estate opportunities, there are so many options to choose from.
Here at Vistaland International, we have a roster of affordable property listings from several locations across the country. Whether you're looking for a place to live in Manila, Cebu, Davao and etc, we've got you covered. So contact our real estate agents today!
Vistaland International was primarily created to bring OFW closer to their dream of finally acquiring a home in the Philippines. And with the rising cost of living in the country, OFWs and their families are looking for ways to earn extra cash flow to support their daily needs. Luckily, you can also join the global network of Vistaland International as a real estate professional and earn a commission!
Vistaland International Marketing, Inc. (VIMI) is the international marketing division of Vista Land. Aiming to provide OFWs and migrant Filipinos a home in the Philippines, VIMI has established long-lasting relationships with brokers and clients around the world.
Get started with your property investments! Contact us today and follow our social media accounts: Facebook, YouTube, Twitter, Instagram, and LinkedIn.
Related Articles