As we hit 2022, more design trends have been popping since many of us decided to take back different retro styles that will make the older generation reminisce simpler times and making it aesthetically pleasing for the younger generation for their eyes to enjoy! Many graphic design trends arise thanks to the graphic designers that reintroduce these aesthetics for everyone to appreciate and to break even more boundaries! As the colorful retro styles arise, so do minimalist designs to tone down the clash between the loud and the pop. Others reinvent and combine aesthetics to not only have a gray area between the past, present and future, but to also play around the colors, shapes, and sizes so that a lot of people can choose!
Ever thinking of redesigning your place but don't know what style you're going for? Or have you been looking for some inspiration but overwhelmed with so many options people, Facebook, or Pinterest have been giving you? Don't worry, we've got your back with lots of designs and styles for you to try out this 2022 that will get you to stop manifesting and actually do it based on the different graphic design trends that pop up all around!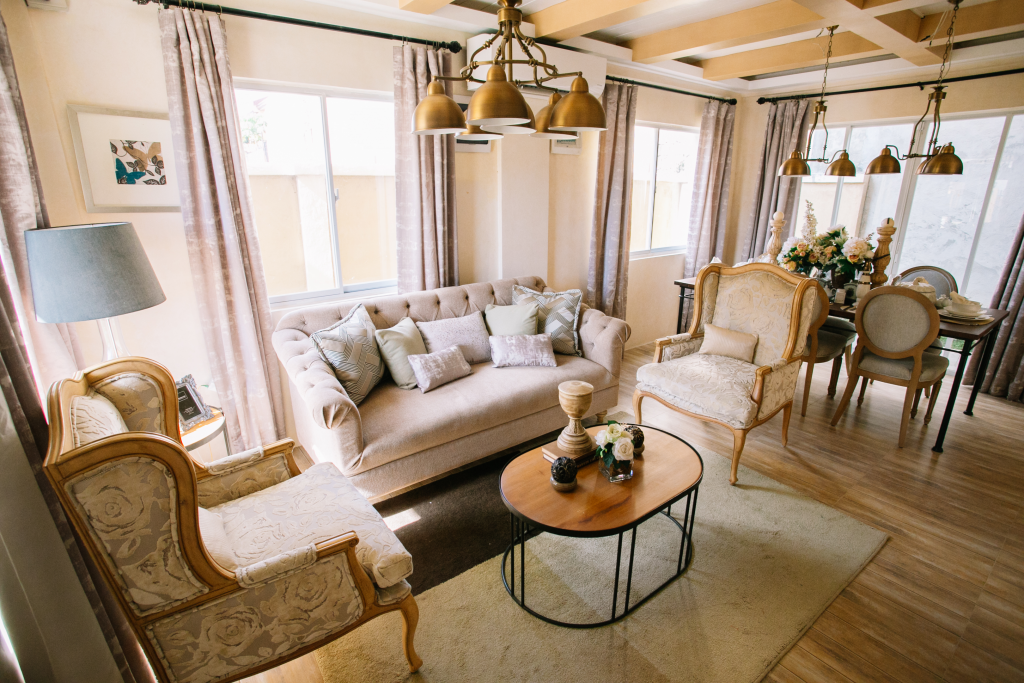 Suggested Read: How Do You Maximize Storage in a Small Condo?
Graphic Design Trends This 2022
If you're planning on elevating your house design this year, then you can look into these interior options from these styles that will not only step up your home design game, but will also make your home a timeless piece of beauty:
90s Nostalgia
If you're a big fan of shows and movies like Stranger Things and IT, then having a 90s vibe should be a sweet talker for you to take a trip down memory lane with a loud neon color palette, simple internet frames, popping fonts, and many more for a retro 80s – 90s vibe (minus a time machine)! See this: Lots of drips with loud colors, checkered black and white floors, mixtape drapes, and more pieces that will remind you the good ol' days! Think it's too much for you? Then we have the Grunge Revival and Intricate Maximalism for you to choose from!
Daydream Doodles
Before you tell us about a time that your parents say that you can't draw on your walls, wait 'til you hear us out with this home design! With bright and neutral elements to mix and match, you can literally draw with your hands and a can of paint (or do some digital designing, print them, and put them on your walls) and let your imagination run wild and free (like it did when you were a kid) with all the shapes, colors, and patterns you can think of! After all, anything can go beyond your wall canvas (and you're the boss of everything), right? So start doodling on your daydreams, and let your mind free itself!
Parametric Patterns
Representing itself with identity and communication, having parametric patterns on your walls (and in your home) with geometric shapes, elements, and patterns can be relaxing and refreshing when you feel like like you want to walk into your own office. Setting a style and vibe of practicality with neutral colors and geometric shapes, this home design will make you feel as if you've stepped in a museum and office into one place with minimalistic furniture, a balanced space, and 3D shapes for you step into the future!
Frasurbane
When minimalism plus a splash of a color palette meet, Frasurbane happens! Nowadays, minimalism doesn't run on just black and white, but in other color coordinates as well! This style has all the rage as many people want to color their world while balancing space and having matter at the same time! With a balance of the sophisticated adult and a playful child, anything can happen beyond your canvas as long as you create beautiful color splashes and establish pieces that describe you being at two stages —an adult ready to face the world and a child ready to break the rules and create something out of the box!
Intricate Maximalism
What do you do when you don't want to waste so much space? You maximize it, and Intricate Maximalism makes sure that you make the most out of your space using shapes and patterns that scream through the roof with pieces that clash with your usual aesthetic to make your place loud and fly like a super sonic boom! Go ahead and unleash your loudest self within you with a color palette that will let you scream and designs and pieces that will support a design revolution of a lifetime!
Importance of Redecorating Your House Every Year
Whether they want a fresh start or a redo, people redecorate their houses so that they their color palette can be refreshed once in a while. Trust us, everyday is a new idea, but it's not everyday that people call house doctors and interior designers to do a house makeover aside from moving furniture and sprucing it up beyond the walls and its corners, isn't it?
When you decorate your house every year (or once in a while), you not only get a different vibe and atmosphere to feel the aesthetic you've put together, you also get to develop your sense of creativity as more graphic design trends find inspiration from the old and new to create other elements and patterns out of your screens real time! From muted colors to abstract shapes, it's no wonder we thank the universe for graphic and interior designers to put modern twists in retro styles and contrast color shades that clash your usual classic style to create unusual patterns, hues, elements, and shapes that will make you thank your sleepless nights for passing your art classes in style!
Making Your Own Rules
House designing is a challenge everyone must be up for when change is the only constant thing in the world. From finding and getting to know your aesthetic that speaks with you to taking the risk with one swipe of a brush or a sticker to plaster on, going beyond the canvas and breaking what the artist made is how one should design a house when going crazy with colors, shapes, graphic elements, and many others on the list.
In wanting your house to be interesting as the next person's, you should never stop in finding and creating your own inspiration in making your home design a dream come true! After all, it isn't a bad thing to change your house design the way you want it and the world's an oyster; go ahead and make your dream aesthetic happen and go crazy! Your interior designing heart and creative soul can thank you for not making a regret!
---
Looking for new property investments? Contact us today!
Buying real estate properties is one of the safest ways to start your investment journey. Here at Vistaland International, we have a roster of affordable house and lots, and several condominium projects found across the country. If you have any questions or inquiries, our real estate brokers are here to help. So contact us today!
Vistaland International was primarily created to bring OFW closer to their dream of finally acquiring a home in the Philippines. And with the rising cost of living in the country, OFWs and their families are looking for ways to earn extra cash flow to support their daily needs. Luckily, you can also join the global network of Vistaland International as a real estate professional and earn a commission!
Vistaland International Marketing, Inc. (VIMI) is the international marketing division of Vista Land. Aiming to provide OFWs and migrant Filipinos a home in the Philippines, VIMI has established long-lasting relationships with brokers and clients around the world.
Get started with your property investments! Contact us today and follow our social media accounts: Facebook, YouTube, Twitter, Instagram, and LinkedIn.