When putting up your home for sale or rent, there are many ways to market your property in the real estate market. There are real estate agents ready to lend you a helping hand in selling out your property. While you're at it, you can also make some smart home improvements that definitely add value and face appeal to your home. Another thing you can do to step up your game and presence in real estate listings is to do real estate photography.
As the saying goes, a picture can paint a thousand words, and that is also true when it comes to real estate business. A striking, perfectly-lit photo of your home (whether be it interior photos or exterior photo) can give off so much impact that potential buyers may be persuaded into buying your property.
Also, your real estate agent won't have a hard time advertising your property if you provide them with the best real estate photos. When putting up a property listing online, one of the important factors is the real estate photos you're going to include in the listing. These listing photos are the ones that will catch the potential buyer's attention more than the written description itself.
Real estate photography may seem to be an intimidating task, especially if you are not a professional photographer yourself. There are real estate photography services you can seek out online, but in this digital age, you can totally do real estate photography yourself!
That's why we've listed down some real estate photography tips to help you level up your photography skills and make your photos appear like they're taken by a professional real estate photographer!
What are the Equipment Needed for Real Estate Photography?
Of course, you will need the help of some photography equipment to be able to capture the finest details and accents of your home. Don't worry, real estate photography doesn't require much and most of these are probably owned by you already– or you can rent them for your scheduled photo shoot.
Camera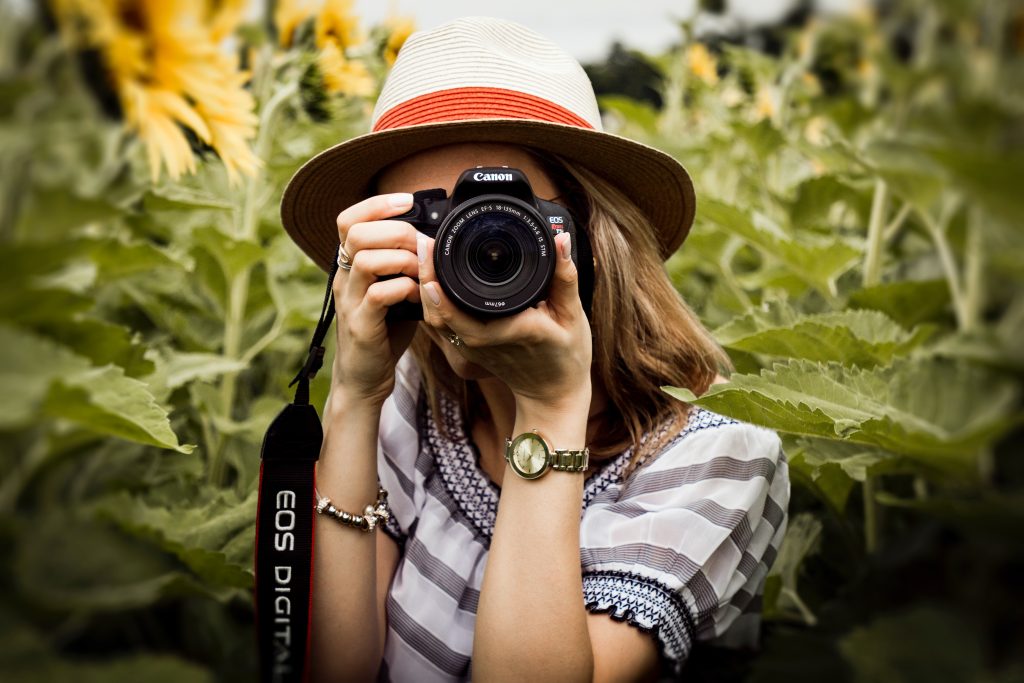 Shooting real estate photography will of course require a camera! How are you gonna capture amazing real estate pictures without one?
DSLR (short for digital single-lens reflex) cameras are the staple in real estate photography. DSLR cameras have interchangeable lens to suit your real estate photo shoot needs (depending on certain conditions and factors) and you can manually adjust the camera settings for a clearer, sharper photo. Cameras with large sensor size will give you best quality of real estate photos even in low, ambient light.
Lens
Most real estate photographers prefer wide angle lens in real estate photography. Wide angle lenses allow the photographer to capture wide angle shots and give depth and emphasis to the space of you home. If you aren't on a tight budget, you can also consider investing in tilt-shift to remove any distortion caused by wide angle lens.
Tripod
Consistency is important in real estate photography: you don't want your photos to look slanting in every possible direction or for it to look too near or too far away. Using a tripod can help eliminate such inconsistencies. If you want a five-feet height, then all of your real estate photos will be in a five-feet height. Tripods will also reduce motion blur (even if you have steady hands) and stabilize every photo you take, especially if you are doing an exterior real photo shoot.
A tripod will give a stable perspective, will help you maintain a specific angle and lets you capture vertical lines for such emphasis.
Flash and Flash Trigger
Not every part of your home receives an ample amount of natural light, there will always be parts where it seems like a dark cloud is looming over. For these areas, you will need a flash to distribute light evenly. Having a flash trigger, on other hand, will help you remotely trigger both the flash and camera, speeding up the whole process altogether.
Light Stands
Of course, if you are going to use flash, you will also need some light stands to mount them onto. A regular light stand is ideal for lightweight flashes. However, you may need heavy-duty C-stands for bigger lights.
How to Do Real Estate Photography?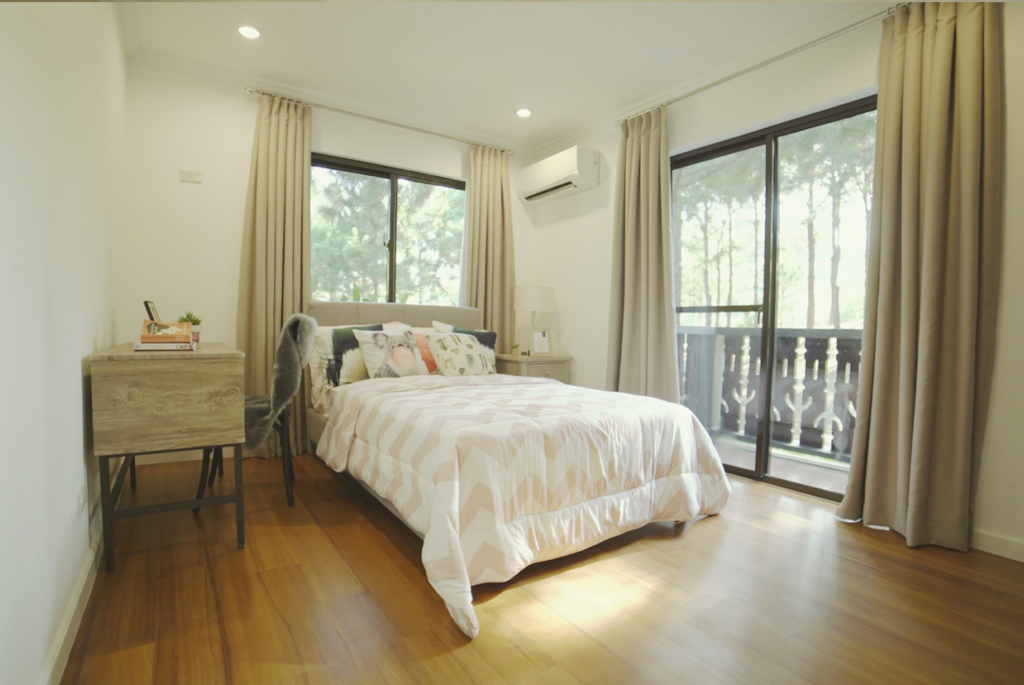 Whether you want to start a career in real estate photography, put up a real estate photography business or you just want to capture the best angles of your home, one thing is for sure: we want these photos to sell.
Real estate photos serve as a 'sneak peek' at what potential buyers are spending their money on so it's vital for you to capture the best nooks and crannies of your home. Even if your property is placed in a very strategic location or has nest the features and amenities, no buyer would bat an eye in a poorly-presented advertisement.
Of course, we want real estate images that attracts potential buyers (and hopefully close a great deal), otherwise, all of our efforts will be in vain. To be able to produce shots like those with a professional real estate photographer, check out these real estate photography tips!
Prepare the room for photography by decluttering
Make sure that the room or property is camera-ready by decluttering or deep cleaning the room. Put away any discarded clothes, your children's toys lying around and arrange that messy bookshelf. You might dismiss them as 'unnoticeable' once you capture the bigger picture but they will come into the spotlight once homebuyers zooms in on your photo.
We do not want any of these litter to be included in our real estate photos– that will be a huge turn off on the buyer's part! So, before you start clicking on your camera, make sure every surface, nook and cranny are spotless clean and neat!
Also, the weather outside can affect the lighting inside of your home. A cloudy weather for instance, may dim away the interiors of the room.
Consider Staging Your Home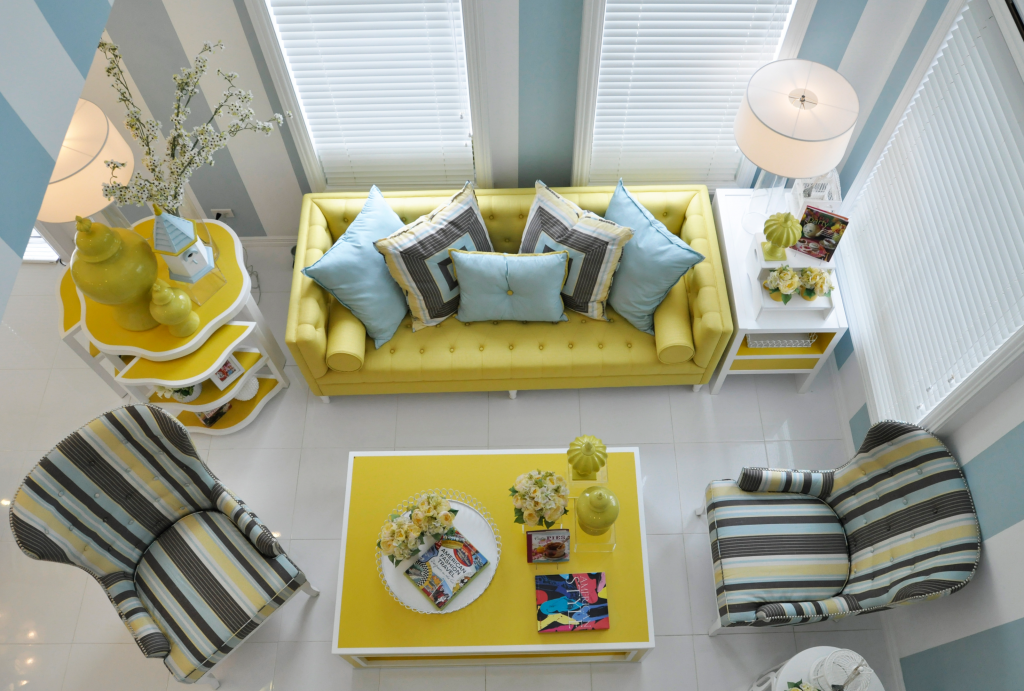 It won't hurt to arrange your home to make it more presenting and appealing to the eyes. You need your buyers to imagine that they're actually living in your property. Therefore, you need to analyze every room for their selling point and tweak them according to your buyers' tastes.
Shooting interiors that are empty may save you a lot in the pocket, but you may give your buyers a hard time visualizing their life in the space. If you are not certain in staging your home by yourself, you can opt to hire someone to stage your home virtually and create virtual tours of your home.
The market in the real estate business is competitive one, so you need to step up your game in order to reach the top of the real estate listings.
Create a 'Shot List' for the Property
Not every property is made identical to one another, however, knowing the typical shots done in a professional real estate photography will save you a lot of time while at the same time covering the unique selling point of your home.
You can also experiment on different angles to create stunning photos. Professional photographers doesn't shoot on a single angle; they get into lots of various angles, depths, and shots to be able to capture the best photos!
Prep Your Photography Gear the Night Before
There's nothing worse than going into your shoot only to realize that you forgot to charge your camera's batteries or that your memory card is full. Before going into the actual day of the photo shoot, make sure that every equipment of yours is ready for a hassle-free real estate photography!
Use the Right Camera Settings
Your camera isn't pre-programmed to only capture the high quality images, you will still need to adjust its settings for the right shutter speed, ISO, aperture and such. There are lots of cheat sheets online that you can take as a reference to familiarize yourself with the technicalities.
Take Note of the Lighting
One factor that will make your real estate photography pop or flop is the lighting. Too much light may make your photos overexposed and outshine some important details. On the other hand, your real estate photos may look gloomy and depressing if the room is too dark.
A great real estate photographer checks all the lights in the room first if they are working before shooting anything. If the interior lights aren't enough for the proper brightness, you can use artificial lighting like flashes or just open the blinds and curtains to allow natural light to come into the entire room.
Shoot Straight for Less Distortion
Keeping your camera straight when shooting different angles is vital to avoid distortion in your photos (this will save you a lot fixing images in post processing part). This is where your goody tripod comes in handy.
The ideal height for real estate photography five feet. This makes the photos feel natural and balanced. You'll capture too much ceiling when you go over the standard height and when you go too low, you'll get most of the furniture and not the actual livable space of your home.
Modern real estate photography uses drone for aerial shots, giving buyers a larger view of the entire property, including the roof and other hard-to-see features, neighbors and amenities, and property map.
Post processing in Real Estate Photography
Your real estate photography tasks doesn't end after wrapping up the shoot. Post processing is necessary not just in real estate photography but in digital photography all together to further enhance your photos. Remember, we only want the best real estate photos, highlight the properties' striking features and give potential buyers a virtual tour even if they aren't on the site themselves.
There are lots of presets you can choose from to enhance your photographs from photo editing software like Photoshop or Lightroom. Don't just stick to one preset, create a creative but cohesive collection of photos by applying different presets suitable for every photo.
These presets will make your real estate photographs even if you're just a beginner by combining proper lighting adjustments, temperature, and white balance. However, do not mislead your buyers by intentionally manipulating your photos.
Real Estate Photography: Capturing Attentions
Real estate photography is more than just capturing what's inside or outside of your home to make it more sellable in the real estate industry market. We want our buyers to feel at home in our own home; to picture themselves actually living in it. Every nook and cranny has a special story to share, and we want to walk our potential buyers through them, make them feel they're part of it. There's a no better feeling than finding your place and space in this world. After all, home is where you heart is.
---
Looking for an affordable property? Contact us today
A lot of Filipinos dream of owning their first apartment or house and lot. With today's booming real estate opportunities, there are so many options to choose from.
Here at Vistaland International, we have a roster of affordable property listings from several locations across the country. Whether you're looking for a place to live in Manila, Cebu, Davao and etc, we've got you covered. So contact our real estate agents today!
Vistaland International was primarily created to bring OFW closer to their dream of finally acquiring a home in the Philippines. And with the rising cost of living in the country, OFWs and their families are looking for ways to earn extra cash flow to support their daily needs. Luckily, you can also join the global network of Vistaland International as a real estate professional and earn a commission!
Vistaland International Marketing, Inc. (VIMI) is the international marketing division of Vista Land. Aiming to provide OFWs and migrant Filipinos a home in the Philippines, VIMI has established long-lasting relationships with brokers and clients around the world.
Get started with your property investments! Contact us today and follow our social media accounts: Facebook, YouTube, Twitter, Instagram, and LinkedIn.