Online learning has been a way for students to learn and catch up with the academic year since the pandemic started. Since then, people have been recommending things for online classes and WFH workers from Bluetooth keyboards to building your own personal PC that will not only handle online classes and work but also for games and streaming. But with everything being online also comes with issues such as imposing academic freeze and frequent burnouts from students, causing their mental health to decline with the unusual workload they get from their teachers and professors one after the other. In other words, education has brought itself to the students, both having a positive and negative impact with the home setup being the "new" wave for education.
But with DepEd imposing pilot face to face classes last December 6 in different cities and November 20 for provinces in CAR and all over the Philippines, students can now rejoice again as more schools open for students and teachers to continue not only face to face education but also in slowly transitioning the "normal" education system that will happen in the next few years as they lower restrictions for COVID – 19.
Not sure if you're ready for face to face classes? We've got your back from reintroducing DepEd to tips on how to be ready again for face to face classes (because we know you miss your friends and classmates, don't we)?
DepEd Reintroduced
In order for you to be updated about which schools would be having face – to – face classes, we're reintroducing to you the Department of Education or DepEd, a government agency dedicating in protecting the rights and responsibilities of students, teachers, and non teaching personnel of both public and private schools around the Philippines. All school personnel should report things that are happening in their respective schools to them from your usual school suspension announcements to inter – school competitions and fund raising events that support other schools around the Philippines. They also allocate funds to build more schools all over the country. Their goal is to make Filipinos not only to be educated, but to also reach their potential to be able to contribute to make the nation a better place by creating gender – safe learning institutions for students, a supportive environment for the administration and other school personnel, for teachers to constantly nurture and facilitate learning to their students, and to be constantly active in engaging with parents, communities, and other stakeholders in developing lifelong learners.
With this in mind, Education Assistant Secretary Leonor Briones made sure that her department allocated budget for schools to have face – to – face classes (and hopefully to extend and expand to more schools and universities around the Philippines) after two regional representatives from DepEd had concerns about making sure that health resources are provided for implementing face – to – face classes, according to an article in Rappler entitled Live Updates: Limited Face- to – Face Classes Start in the Philippines.
Suggested Read: Cost of Living in Metro Manila
Face-to-face Classes Philippines Schools List
To give you an idea as to which schools that had started having pilot in person classes, here are a couple of public schools and private schools around the Metro that had started last December 6 according to an article written for Inquirer by John Eric Mendoza entitled DepEd OKs 28 Schools in Metro Manila For Face – to – Face:
NCR
Caloocan
Andres Bonifacio Elementary School, Caloocan City
Bagumbong Elementary School, Caloocan City
Las Piñas
Las Piñas National High School
Las Piñas City National Senior High School – Manuyo Campus
Makati
Comembo Elementary School
Malabon
Santiago Syjuco Memorial Integrated Secondary School
Mandaluyong
Amado T. Reyes Elementary School
Renato R. Lopez Elementary School
Manila
Aurora A. Quezon Elementary School
Ramon Q. Avancena High School
Marikina
St. Mary Elementary School, Marikina City
Tañong High School
Muntinlupa
Putatan Elementary School
Tunasan National High School
Navotas
Bangkulasi Senior High School
Filemon T. Lizan Senior High School
Parañaque
Don Galo Elementary School
La Huerta Elementary School
Pasay
Padre Zamora Elementary School
Pasig
Ugong National High School
Pasig Elementary School
Quezon City
Bagong Silangan Elementary School
Payatas B Elementary School
San Juan
Pedro Cruz Elementary School
Taguig
Ricardo P. Cruz, Sr. Elementary School
Sen. Renato "Compañero" Cayetano Memorial Science & Technology High School
Valenzuela
Roberta De Jesus Elementary School – Disiplina Village Bignay Extension
As more schools fall back into the domino effect of having in person classes in the near future, a lot of students can't wait to enter back into their classrooms after almost two years of being stuck at their homes, having online learning as a resort to keep up with their academics. But with health protocols still on the line, many parents are still hesitant in enrolling their children to have physical classes due to the fear that the pandemic brought out.
Suggested Read: OFW Investment: Age as an Edge
With that said, here are some questions and dilemmas parents and teachers still have until today:
Is it really safe to enter Face to Face classes in 2022?
Between making sure it's really safe to go into the physical classroom in a school or university and being complacent, a lot of people still doubt going to school physically is worth the risk with other health issues such as cough, colds, sore throat, and other common illnesses are often mistaken as symptoms for COVID – 19, especially with up and down cases that happened for almost two years despite health protocols being imposed. For instance, according to an article that was published in PhilStar by Christian Deiparine entitled DepEd: Limited Face – to – Face Classes COVID – Free So Far, it's challenging for people to follow safety protocols (such as social distancing and putting on face masks) especially for little children who are in Kindergarten because they miss the contact (hugging, high fiving, and many others that involve hands) they normally would do every time they would be with their friends, especially when they want to sit next and having close contact with each other. Plus when other students are allowed to hold events in school in the near future such as school concerts, Battle of the Bands, and many others, there would be complete contact with other people without social distancing, knowing how crowd control can go if it's out of control.
The question still remains as to whether it's safe to go to school physically or not, but it's safe to say that schools are promoting health protocols in COVID – free areas. But a better question would be: When is it really safe to push through physical learning?
Is Online Learning Better Than Face to face Learning?
If you want motivation and better concentration in class with things that are better explained, then having face – to – face learning is an option you'd go for. If you want greater flexibility while acquiring knowledge on the go, then online learning shouldn't be a problem as there are online courses for you to enroll. It's all about preference that students opt to consider as long as the professional services of each instructor do their best to make learning for students conducive and convenient (and which classroom setting is better for you) as the Department of Education constantly finds more ways to make each and every student have a learning experience that will not only be suitable for everyone's needs, but to also have an education that they'll utilize to make the country better!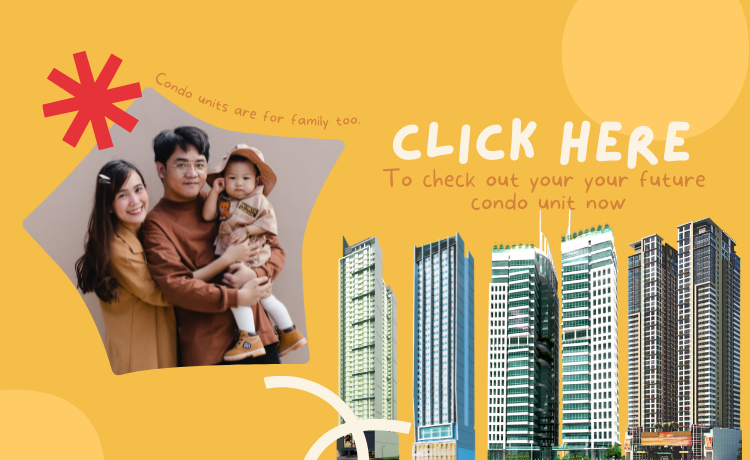 How should students prepare for the incoming class changes?
There are many ways to prepare the class changes that are about to happen in the near future, but here are some ways to make sure that you're really prepared to finally be in the classroom after being at home from online learning aside from following health protocols mandated by the government:
Be Prepared for Your School's Announcements
Be on the lookout for your school's social media and your email for your school's announcements regarding the pilot run face – to – face classes because you'd never know that your school will be one of the next lucky schools that will open its doors for you to enter the classroom! Once you're already informed that your school's going to have a pilot run of having physical classes, kindly make sure that you're set with your schedule and the things you need to buy and bring! After all, it's back to school again!
Learn More About Your School's Counseling Services
We understand that mental health became the biggest challenge when the pandemic season started with lockdowns and constant – changing alert levels, and believe us when we say that a lot of us found ways in coping up with unusual feelings we're having during these times, but it shouldn't stop you from learning more about the counseling services your school or university has to offer for you to share those feelings (and how to cope up with them healthily). As far as we know, schools and universities all over the world offer remote counseling and meditation sessions for you to check out! Your mental health matters, so go ahead and seek a friend, teacher, or a school counselor and release those bottled feelings out!
Workout at Home
One of the things the pandemic taught us is to get fit, even at the comfort of your home! Lots of people shifted from working out in the gym and go home sweaty to having every exercising equipment you have at home to get your butt moving! There are lots of workout videos, workout home programs, and apps for you to try out in order for you to get your dream body (or to simply get moving for your mental health) without spending a single peso for a gym membership or the fear of getting COVID – 19 outside of your home by simply walking around the house, do some stretching, and do some intense cardio or by simply doing yoga sessions! So what are you waiting for? Go and grab your yoga mat, a pair of dumbbells, and other equipment you have, and let's get physical!
Track Your Schedule (and Time Management)
Trust us when we say that time management became our constant challenge even before the pandemic started, and you're not the only one struggling with school (or work) and play balance with online learning being the resort for everyone to catch up with the academic year. Well, we can suggest that you should have some productivity apps such as StayFree that lets you use your phone less by setting time limits on the apps that you normally use as well as Google Keep and Notion to keep you up to date as to what you need to do and ClassUp for you make your own schedule for the subjects you have so that you can already see it on your phone. Whatever productivity apps you have, use them so that you'll not only practice time management, but also to keep yourself on track when it comes to homework and other things you need to do!
Learn How to Cook
Learning how to cook is one of the basic skills that people often forget to realize it's important as restaurants open and close at unpredicted hours of the day and fast food may be cheap, but not the best option for your everyday craving. Go on YouTube or TikTok or some websites for you to look for some recipes that you can do at home! It may take some time, but nothing beats home – cooked meals, right?
In – Person Classes: Are You Ready For It?
This is still a big question as more schools are ready to open its classrooms for you to come in after almost two years of being stuck at home learning (and working) online due to the effects and mental health issues the pandemic gave. While some say it's a hopeful time to let schools open their doors for their kids to go to, some are still quite hesitant if going to school just to continue academics is even an option for the meantime. Being on the same page with more schools opening around the globe (especially in the Philippines), they say as long as you're vaccinated, you can go anywhere, even if it's just school. The question is: When is it okay to go back to school again?
–
Looking for new property investments? Contact us today!
Buying real estate properties is one of the safest ways to start your investment journey. Here at Vistaland International, we have a roster of affordable house and lots, and several condominium projects found across the country. If you have any questions or inquiries, our real estate brokers are here to help. So contact us today!
Vistaland International was primarily created to bring OFW closer to their dream of finally acquiring a home in the Philippines. And with the rising cost of living in the country, OFWs and their families are looking for ways to earn extra cash flow to support their daily needs. Luckily, you can also join the global network of Vistaland International as a real estate professional and earn a commission!
Vistaland International Marketing, Inc. (VIMI) is the international marketing division of Vista Land. Aiming to provide OFWs and migrant Filipinos a home in the Philippines, VIMI has established long-lasting relationships with brokers and clients around the world.
Get started with your property investments! Contact us today and follow our social media accounts: Facebook, YouTube, Twitter, Instagram, and LinkedIn.