With 52 gold medals, 70 silver, and 105 bronze (226 in total), Philippines clinches 4th spot in the overall medal standings in the recently concluded 31st Southeast Asian Games held at Hanoi, Vietnam.
Vietnam sea games officially opened at Mỹ Đình National Stadium with 5, 467 participating national athletes from all nations across Southeast Asia last May 12, 2022. The two-week non-stop action commenced its closing ceremony last May 23rd.
Host country Vietnam dominated the biennial sports event with a 446 overall medal tally, garnering 205 gold, 125 silver, and 116 bronze. Thailand comes behind with 92-103-136. Indonesia manages to slip past the Philippines and secures the third spot with 69-91-81.
2022 Asian Games Highlights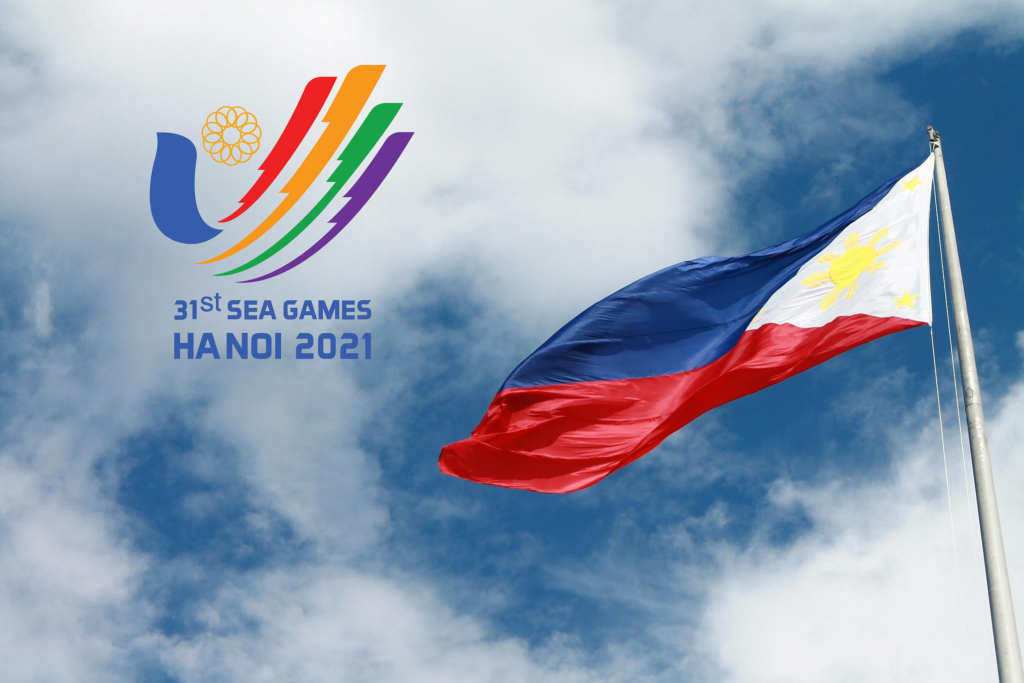 Gilas Pilipinas settles for silver at 2022 SEA Games
Gilas Pilipinas bows down to Indonesia at 81-85, falling short to defend its SEA games men's basketball gold reign since 1989.
Former San Miguel Beermen June Mar Fajardo and team import Matthew Wright led the national team, scoring a combined 43 points while Thirdy Ravena and Troy Rosario contributed 17 and 12 points respectively but fell short against Indonesia's trio of naturalized players Marques Bolden, Abraham Grahita, and Derrick Michael Xzavierro who shot points from deep. Bolden proved to be a scoring machinery with his 18-point, 10 rebounds, and 2 blocks finish even after facing foul troubles.
Aside from Indonesia's towering trio, errors and inconsistent free throws also contributed to the Gilas' point drought, finishing the close fight with a silver medal.
This leads to Indonesia clutching its first gold medal in the SEA Games men's basketball division
In the women's basketball division, Gilas women successfully defended its second gold medal despite a heartbreaking loss to Malaysia, 93-96, finishing the campaign with 4-1 record, locking in championship seat.
Olympic Medalist Hidilyn Diaz continues to lift medals for PH
Weightlifter Hidilyn Diaz continues to lift medals for the Philippines after dominating the women's 55kg weightlifting event in the 2022 Southeast Asian games.
Diaz managed to lift 92kgs in snatch and 114kgs in clean and jerk, for a total of 206kgs, earning her second SEA Games gold medal after winning the same event in 2019.
Diaz is the first athlete to snag the country its first Olympic gold medal in the Tokyo Olympics back in 2021.
Carlos Yulo triumphs in the gymnastics division with 8 medals in total
With five gold medals and three silvers, 22-year old gymnast Carlos Yulo exhibited dominance in his medal hunt at the 31st Southeast Asian games.
Yulo competed in the high bar and men's vault as well as in artistic gymnastics, respectively. He scored a total of 14.800 points in the men's vault, enough to put him at the first spot. For the high bar, he tied with Vietnam's Ding Phuong Thanh at 13.867 points, but then the organizing committee decided to give each a gold medal. He then settled for silver at parallel bars, scoring only 14.900 compared to Thanh's 15.133 who clinched the event's gold medal.
Boxing's back to back golds
Ian Clark Bautista bags another gold medal for the Philippines after a victorious win over Myanmar's Naing Latt in the -57kg boxing division. This is on top and in addition to Eumir Marcial's victory, who successfully defends his 4th straight gold medal in the -75kg division, beating Delio Anzaqeci Mouzinho of Timor Leste.
And to continue the country's gold medal reign in the boxing events, Rogen Ladon punches his way to defend his gold medal after defeating Tran Van Thao of Vietnam in the men's -52kg finals.
SIBOL: MLBB takes home its second gold medal at SEA games e-sports tournament
SIBOL: Mobile Legends Bang Bang (MLBB) takes home the gold medal in the SEA Games E-sports tournament in a best-of-five grand finals, defeating rival Indonesian team at 3-1.
Philippines took off the lead in the series, inching a 1-o against Indonesia while Indonesia tied up the lead after securing win in game 2.
The intense battle in game three brought Indonesia on lead in the early minutes of the game, but SIBOL managed to bounce back after capitalizing on Indonesia's mistakes and finally pushing the series to 2-1 in favor of PH.
Even in the midst of multiple technical pauses at game 4, SIBOL manages to clutch the gold medal after a swift siege to the enemy's base, earning the country's second gold medal at the e-sports tournament.
SIBOL's Women Wild Rift team also capitalized as they bagged the first gold medal for the country in the respective event.
PH clinches last gold medal after a successful protest
Philippines finally closes at 52 gold medals as Muay Thai representative Phillip Delarmino clinches the country's last gold medal after a successful protest against Vietnam's crowd favorite Nguyen Doan Long.
Delarmino initially placed silver in their bout last May 22, but is then declared as champion after the Muay Thai Association of the Philippines proved that Delarmino landed cleaner hits, and thus defending his throne against the same opponent he had back in 2019.
Other gold medalists for the muay thai event include Islay Erika Bomogao and Rhichein Yosorez, who both dominated the women's waikru mai muay.
A Not-so-Close Fight
Even with the team Philippines finishing with a total of 226 medals, this is still far from its 387 medals (149 gold, 117 silver, 121 bronze) record back in the 2019 Southeast Asian Games, where PH itself is the host country.
Still, Philippine Sports Commission (PSC) Chairman William "Butch" Ramirez poses a positive outlook for future national athletes who will set on a bout to win medals for the country in the succeeding international competitions. He emphasized that in order to reap fruits in the future, aspiring athletes have to start training at a young age.
"Rome wasn't built in a day so athletes do not become champions overnight in international play like the SEA Games. It's good to start them young since it takes time to develop them," says Ramirez in Philippine Star.
He took Diaz and Yulo as examples. Both were products of long-term programs which made them exemplary and outstanding athletes in their respective fields.
"Diaz is a product of the PSC grassroots development program when she first made her debut as wild card entry at the 2008 Beijing Olympic Games at the ripe age of 17," recalled Ramirez.
He also stressed that Yulo excelled in Batang Pinoy and Palarong Pambansa before entering into more prestigious events like the Southeast Asian games, which helped him become the world-class gymnast he is now.
These early exposures (and failures) are just preparations not only for Yulo and Diaz, but for other aspiring and persevering athletes to stand on top of the pedestal while waving at thousands of spectators cheering and celebrating their victory. Dreaming and persevering are the key components as to why these athletes are now decorated, no matter if it's gold, silver, or bronze.
At the end of the day, being able to stand and wave our flag in front of other nations is enough to make you feel proud of these athletes for coming in such a long way. A big salute to all of our national athletes! Thank you for making us feel proud of being a Filipino!