Location, accessibility, and amenities are some of the important factors homebuyers and property seekers look for when buying a condominium unit in the Philippines. However, one of the emerging factors that buyers consider right now is the addition of open spaces, community gardens, and sometimes even blue spaces.
In this article, we will take a glimpse at the reasons why open spaces and green spaces are a must when buying a condominium property in the Philippines.
The Demand for Condo Properties are Bouncing Back
But before that, let's take a look at the current state of real estate in the Philippines, particularly in the demand for vertical developments.
A report published by real estate investment management company Colliers International shows that the demand for condominium shelters are ramping up as vacancy rates in Metro Manila surges. Moreover, properties located in the outskirts of the Metro pose higher demands from investors and property buyers.
The demand for pre-selling condominium units bounces back as well with a significant increase of 33.5% compared to the number of units sold last 2022. This improvement can be attributed to the constant influx of OFW remittances, sustained business-customer relationships, and the improvement of employment situation in the country.
Furthermore, the study states that condominium seekers prefer to invest in vertical communities that offer good ventilation and have a decent amount of open spaces. In addition, property buyers are deemed to lean more in developments with amenities that 'allow residents to work-from home or multi-task, such as co-working spaces and business amenities including function rooms and business lounges, as well as smart home systems.'
With that being said, we can safely conclude that vertical dwellings that integrate open plan office layout as well as having more green space attract more property buyers and investors.
The Beauty of Open Spaces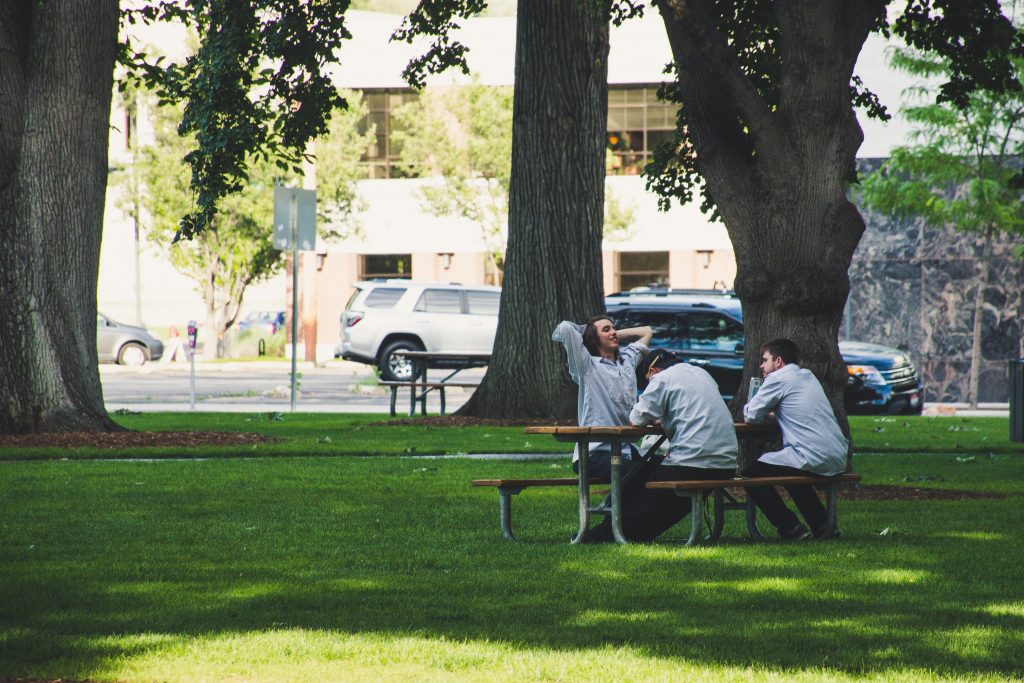 So, what is an open space? And why do property seekers have a penchant for developments that incorporate them?
Open space or green space amenity has been a trending feature and preference for urban dwellers. They are designed to promote community living and to foster social interaction. For instance, common areas like rooftop or sky gardens, gazebos, fitness centers, and shared lounges are incorporated in vertical dwellings to promote socialization among its residents. Aside from that, these dedicated spaces also promote healthy lifestyle and give well being benefits with the inclusion of outdoor recreation areas, jogging tracks, and green walking paths.
Green spaces, on the other hand, are also becoming increasingly important in condo developments. Promoting sustainability and aiming to reduce carbon footprint, condominium developments integrate green spaces in the form of green roofs, vertical and pocket gardens, street trees, and landscaped courtyards.
Residents can also reap benefits from these nature based solutions such as getting fresh air, lots of natural light, and having an instant, peaceful retreat from the hustle and bustle of the metro life. In addition, green spaces also contribute to reducing energy consumption by providing insulation, reducing the heat island effect, and filtering the air pollutants
The inclusion of open and green spaces in condo developments is not only enhancing the living experience for residents but also contributing to a more sustainable future.
An Essential Factor
Let's take a look at why urban green spaces are a must-have when buying a condo in the Philippines:
Improves Overall Mental Health
Have you ever wanted a place where you can relax and unwind after a long day of work or school? Your condo unit may be the first place that comes into your mind, but the space may sometimes feel cramped and stuffy. This is where open spaces and urban parks come into the picture.
With open spaces, you can instantly breathe fresh air and feel that rush of relief surge through your body. Lift off the stress brought about by your 9-5 day job by stopping and admiring the beauty of the greens within the city. Changes in working practices combined with the relief brought about by urban parks contribute to improving someone's mental health.
Boosts overall mood
Cecil C. Konijnendijk, an urban forester, established a new guideline in urban forestry called the 3-30-300 rule. This proposal suggests that every urban dweller should see at least three trees from their home or workplace, a minimum of 30% tree canopy situated in the neighbourhood and the nearest green park should be 300 meters away. Studies have shown that the presence of greenery in the community improves the residents' overall mood and disposition.
Set yourself to move in the groove as you traverse throughout the day completing tasks! Take a stroll in the urban green space a few minutes before heading to work or school and feel that boost of serotonin to fuel you throughout the day!
When you're in the right mood at the start of your day, you are bound to accomplish and overcome tasks headed your way.
Environmental benefits
Aside from its wonderful health benefits, open spaces and green parks also contribute to the environment itself.
For starters, we all know how trees and plants purify the air around us, giving us our much needed oxygen while at the same time, improving air quality. Aside from that, they also provide shade that shields us from the scorching heat of the sun, especially during the hot summer months.
In addition, they also help cut down maintenance costs in the building, particularly in air conditioning as they aid to cool the building. To top it off, they provide aesthetically pleasing sights for everyone's wonder! I mean, who wouldn't stop and take a picture at these creatively landscaped shrubs and plants– the perfect backdrop for a #green selfie!
Fitness and Exercise
Even though gyms are usually included in vertical dwellings as an amenity, open spaces also make great places for fitness and physical exercise. Take your needed stretch in the midst of sprawling greens or join fitness activities like zumba conducted by the homeowner's association.
Builds and fosters new relationships
Some condominium developments host small gatherings or barbecue parties in the gazebo or sky garden to let tenants of the building interact with each other. Such social interactions help you increase someone's sense of belonging, boost their self-confidence, and reduce their stress.
Why not join a day or night of fun with your co-tenants? Who knows? Your next best friend or partner may just be one barbecue away!
Final Takeaway
Incorporating open spaces into condominium development can have numerous benefits for both residents and the surrounding community. These open spaces can provide a place for relaxation, recreation, and socialization, improving the overall quality of life for residents. They can also increase property values and attract potential buyers, making the development more economically viable in the long run.
Furthermore, open spaces can have positive environmental impacts by reducing urban heat island effects and improving air and water quality. They can also provide habitat for wildlife and promote biodiversity. Overall, incorporating open spaces into condominium developments can contribute to a more sustainable and livable built environment, benefitting both residents and the broader community.