Interior paint can be a powerful tool for expressing oneself and creating a unique and personal living space. With the wide variety of colors and finishes available, interior paint offers an endless array of possibilities for transforming a room into a reflection of your personality, tastes, and moods.
The paint colors that you incorporate in your living space says a lot about who you are as a person and the energy you want to radiate into the room. Colors, aside from their visual impacts, can evoke different emotions and moods. Adding bright and vibrant colors may mean you are feeling bold and adventurous, while those who prefer a solemn and calm atmosphere prefer to add soft pastel shades or muted earth tones.
The paint color trends that topped the charts last 2022 focused more on 'staying grounded' with 'back to nature shades,' particularly soothing shades of green and blue. This year, the color palettes will put the spotlight on self expression and restoring yourself as the society crawls back to the time prior to the pandemic.
So, if you're looking for inspirations for your upcoming home interior paint job, then you're in the right place! Read on and find out which colors will rank the charts this 2023 according to interior design experts & paint companies and how you can incorporate them in your living space!
Color of the Year: Viva Magenta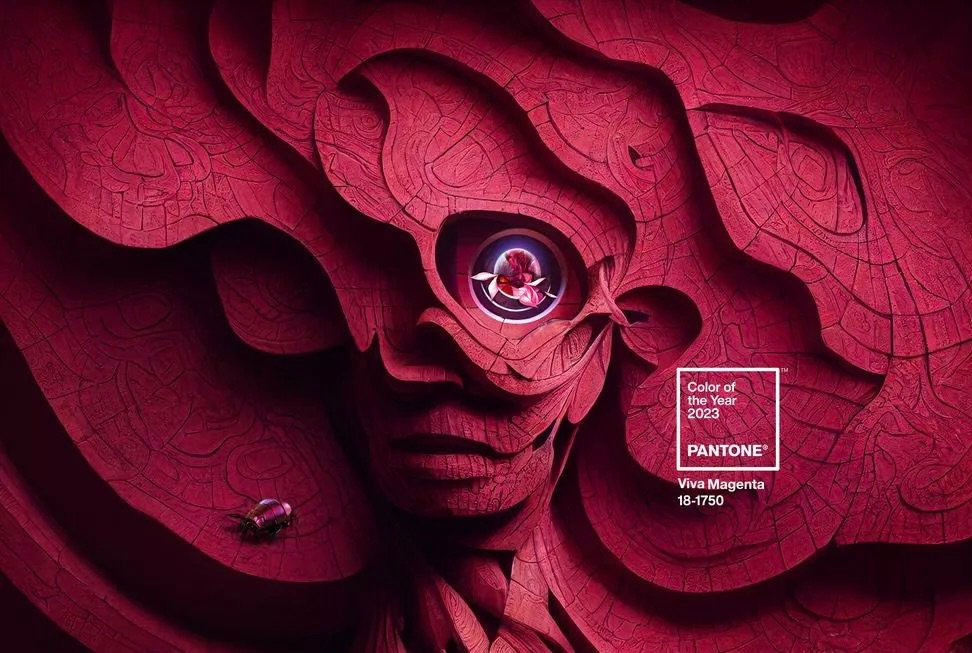 Photo Courtesy of Pantone
Pantone Color Institute lays out Viva Magenta 18-1750 as its color of the year for 2023. Described as 'brave' and 'fearless,' this bold pinkish red color was "inspired by the red of cochineal, one of the most precious dyes belonging to the natural dye family as well as one of the strongest and brightest the world has known,' according to Leatrice Eiseman, executive director of Pantone.
Already popular in the fashion and beauty scene, this color is slowly seeping its way to the interior design scene. Viva magenta is both powerful and empowering. It revels in joy and allows interior designers and homeowners to experiment and decorate without any restraint.
Highlight this popping color in your interior spaces through furniture while keeping the walls and rest of the room neutral. You can also pair it with soft blues, greens, and beige. Feeling a bit bolder? Why not use it as the main color for your accent walls?
Raspberry Blush by Benjamin Moore
Continuing with reds on this list, Painting company Benjamin Moore & Co. picks the vibrant coral shade Raspberry blush as their color of the year for 2023.
Naturally bright and charismatic, Raspberry blush is an ideal statement color, filling any dull space with a lively, energetic mood. You can either splash your walls with this hue or you can use it as a color accent, pairing it with soft shades of white or beige to tone down the striking color.
According to Andrea Magno, Color Marketing & Development Director for Benjamin Moore, "People are ready to bring color back into the home, taking a step outside their color comfort zones. Raspberry Blush 2008-30 and the Color Trends 2023 palette empower the use of statement colors that deliver delight and personality while transforming rooms for incredible results."
Redend Point by Sherwin Williams
Thanks to its 'subtle pink undertones,' it's very easy to incorporate this color into any living space. It works best as a warm accent partner to cool tones or as warm neutrals for any room in your house.
The grounding harmony of blush and beige of Redend Point makes you feel instantly at home with its embracing warmth. It is the perfect mid-neutral tone that lets you stay connected with nature while in your own personal space.
"People have been drawn to nature-inspired and earthy tones the past couple years, and this is something that will continue into 2023 and beyond. Greens, blues, and browns can make any space feel safe, calming, and grounded yet still energized,' says Sue Wadden, Director of color marketing for Sherwin Williams.
Blank Canvas by Behr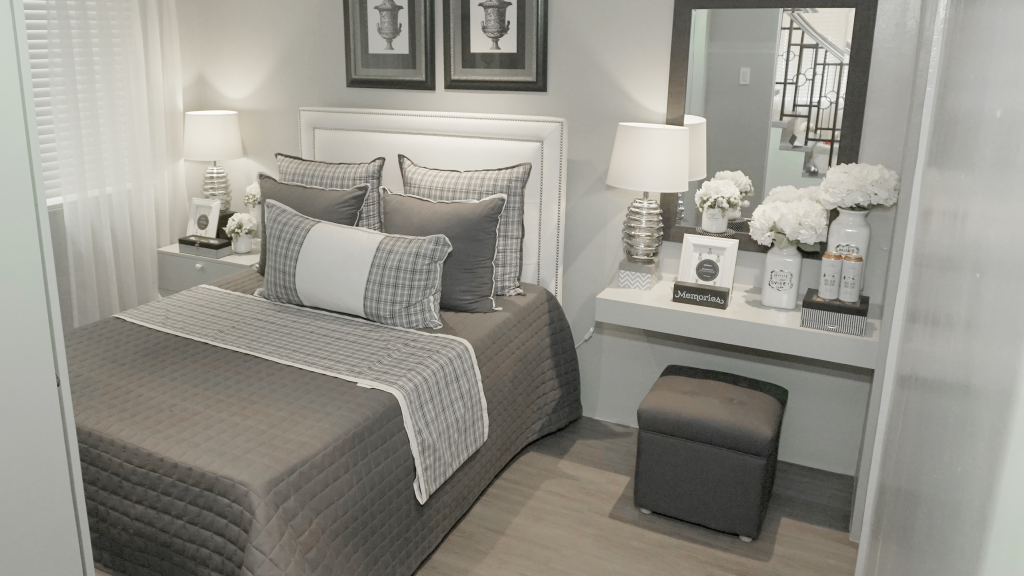 Wanting more freedom to express yourself? Why not paint your wall with Behr's color of the year Blank Canvas? As literal as its name, this color practically goes and pairs well with everything, thanks to its warm neutral shade.
"Blank Canvas effortlessly offers a clean and inviting blank slate that allows individuality and creativity to flow freely. This white easily harmonizes with a wide range of hues, including neutrals, earth tones, and pastels for a charming and cozy appeal," state Erika Woelfel vice president color and creative services at Behr.
Painting your bedroom walls with this color will help you destress after a long day of work. Been working in a work-from-home setup? Enhance your creativity and concentration by using this in your home office finishes and trims.
You can also pair Blank Canvas with black for a dramatic impact or with green or cobalt blue to brighten up your mood in an instant. Personally, I'd like to pair it with a dark green for a cooler, calmer mood or with a burnt orange for more energetic vibes.
Warm Yellow by The Nordroom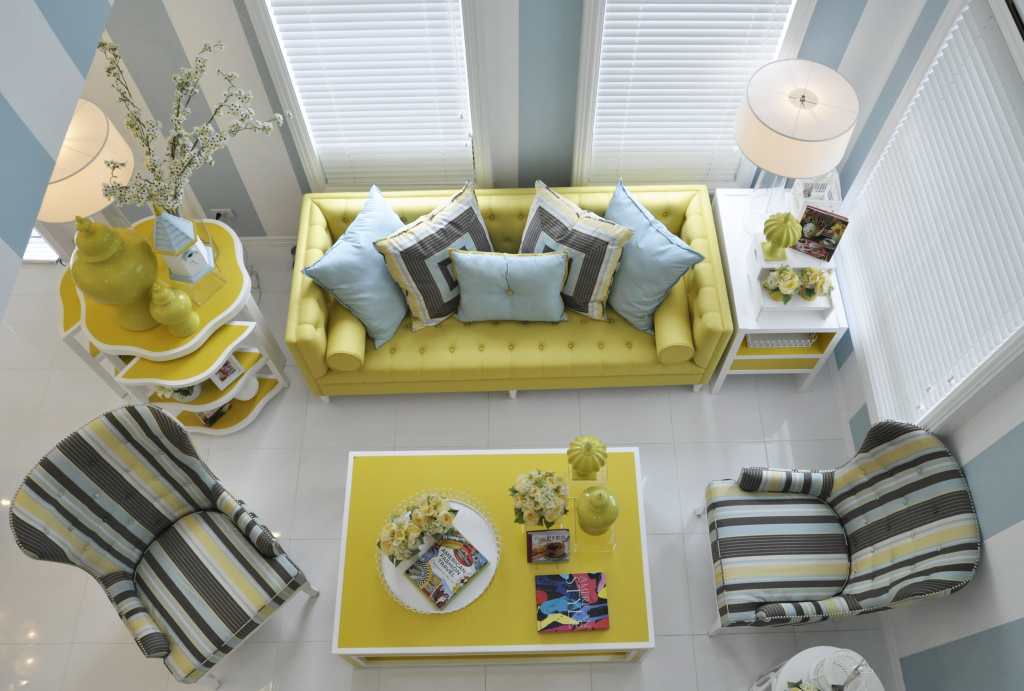 Home styling blog site The Nordroom also drops its 2023 COTY forecast, and for its editor Astrid, it is gearing towards warm color palettes, particularly in warm yellow.
Warm yellow is a versatile color that comes in a variety of color shades and has been slowly popping frequently inside homes worldwide. It evokes a sense of gravitation and connection to nature thanks to its warm and slightly earthy tone, especially in modern homes.
And since this color has been used for centuries, it is also perfect to incorporate in period homes as it amplifies that 'historic feeling' of the space.
The Importance of Choosing the Right Color for Your Interior Design
Choosing the right colors for your home interior design is crucial for creating a comfortable, inviting and visually appealing living space. The colors you select can have a significant impact on the overall mood, ambiance and atmosphere of your home, and can greatly influence the way you and your guests feel when spending time in each room.
Here are a few reasons why choosing the right colors for your home interior design is important:
Sets the Tone: The colors you choose can set the tone for your home, and can help create a consistent and cohesive look throughout your living space. For example, if you want to create a calm and relaxing environment, you may choose cool, muted colors like blues, greens, and grays. Alternatively, if you want a more energetic and lively atmosphere, you may choose bright, bold colors like reds, oranges, and yellows.
Creates the Illusion of Space
The right colors can help create the illusion of space in small rooms or apartments. Lighter, softer colors can help make a room feel larger and more open, while darker colors can make a room feel smaller and cozier.
Enhances Lighting
The colors you choose can also enhance the natural lighting in your home. Lighter colors reflect natural light, making a room feel brighter and more spacious, while darker colors absorb light, creating a more intimate and cozy feel.
Reflects Personal Style
Your choice of colors can also reflect your personal style and taste. Whether you prefer bold and vibrant hues or muted, calming tones, the colors you choose should be a reflection of your unique personality and individuality.
Increases Property Value
Finally, the right colors can also increase the value of your property. A well-designed, visually appealing living space can be a major selling point for potential buyers, and can help you get the most value out of your investment.
In summary, choosing the right colors for your home interior design is essential for creating a comfortable, inviting and visually appealing living space. From setting the tone and creating the illusion of space to enhancing lighting and reflecting personal style, the colors you choose can have a significant impact on the overall look and feel of your home.
---
Looking for an affordable property? Contact us today
A lot of Filipinos dream of owning their first apartment or house and lot. With today's booming real estate opportunities, there are so many options to choose from.
Here at Vista Land International, we have a roster of affordable property listings from several locations across the country. Whether you're looking for a place to live in Manila, Cebu, Davao and etc, we've got you covered. So contact our real estate agents today!
Vista Land International was primarily created to bring OFW closer to their dream of finally acquiring a home in the Philippines. And with the rising cost of living in the country, OFWs and their families are looking for ways to earn extra cash flow to support their daily needs. Luckily, you can also join the global network of Vista Land International as a real estate professional and earn a commission!
Vista Land International Marketing, Inc. (VIMI) is the international marketing division of Vista Land. Aiming to provide OFWs and migrant Filipinos a home in the Philippines, VIMI has established long-lasting relationships with brokers and clients around the world.
Get started with your property investments! Contact us today and follow our social media accounts: Facebook, YouTube, Twitter, Instagram, and LinkedIn.