It's that rainy season again where everyone is preparing from the basic ways to keep themselves warm and safe from sicknesses and getting wet from the rain to keeping your house ready and strong for the weather. But a lot of people ask themselves, "How do I prepare my house for the rainy season?" with everything going on in our personal and work lives.
Living in a tropical country means having two major seasons: the dry season which usually starts from December to May (with December to February as the coldest months and March to April as the summer months) and the wet season which starts from June to November (with June having the highest humidity and a relatively high temperature, making it the warmest month of the year).
We may be prepared for the dry season, but we must also prepare for the wet season, especially during the typhoon season, the annual rainfall, heavy rains, strong winds, tropical cyclones, and many more factors that bring out climate change, most especially in the Philippine Area of Responsibility.
If you're reading this and your house isn't ready for the rainy season, then it's time for you to get started with these tips to make your house strong and durable to withstand the tropical storms in a good weather!
Check Your Roof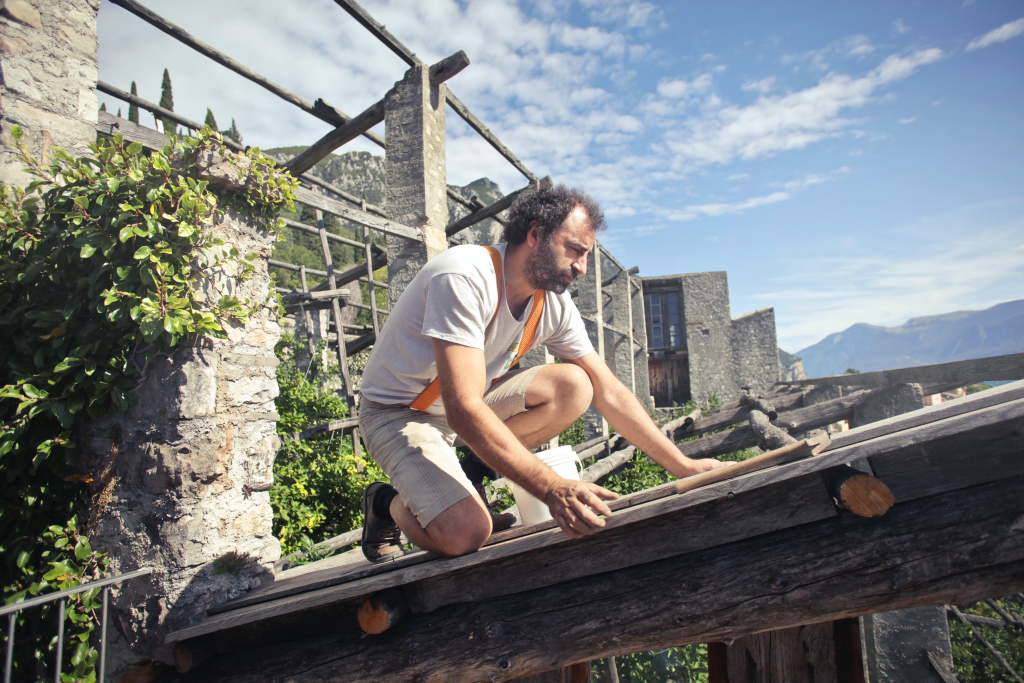 If a house has a roof on its head, then it can surely protect you from the unpredictable tropical climate, especially when there are strong typhoons that will knock it off (and we hear you: It's hard and sad). Check for any major damages such as holes, cracks, or any other damages that can cause water leaks to your house. If your roof has minor damage, you can use a sealant to protect holes or gaps. Make sure that your roof is properly secured with screws to prevent it from flying off from your house.
Checking your roof during the rainy season will definitely make sure that your roof is secured and sturdy to protect you and your loved ones from being flooded in during La Niña as well as typhoons that may come.
Clean and Repair Your Gutters
Did you know that the average annual rainfall of 2,348 millimeters? It varies geographically from 960mm in the Southwest of Mindanao to over 4,050mm in Central Luzon. Now you may ask: Why do we share this?
Well, the main purpose of your gutter is to collect rainwater and put it somewhere far from your house's foundation. If your gutters are clogged, chances are that the water won't flow freely and it would create a dam and backfire all the water under your roof or into the walls, and it's a hassle to get everything fixed after. The best thing for you to do is to clean your gutters using your hose and repair them if they're broken before the storm comes.
Do a Drainage Check Up
Due to the rainfall distribution throughout the year, people often forget that drainages are the reason why there are water purification issues when they're clogged with dirt and mud as well as homes being seeped in with water. Have the whole neighborhood clean up the drainage with you and make sure your drainage is clean and free from debris if you have any external drainages at your home.
Check and Trim Those Trees, Plants, and Grass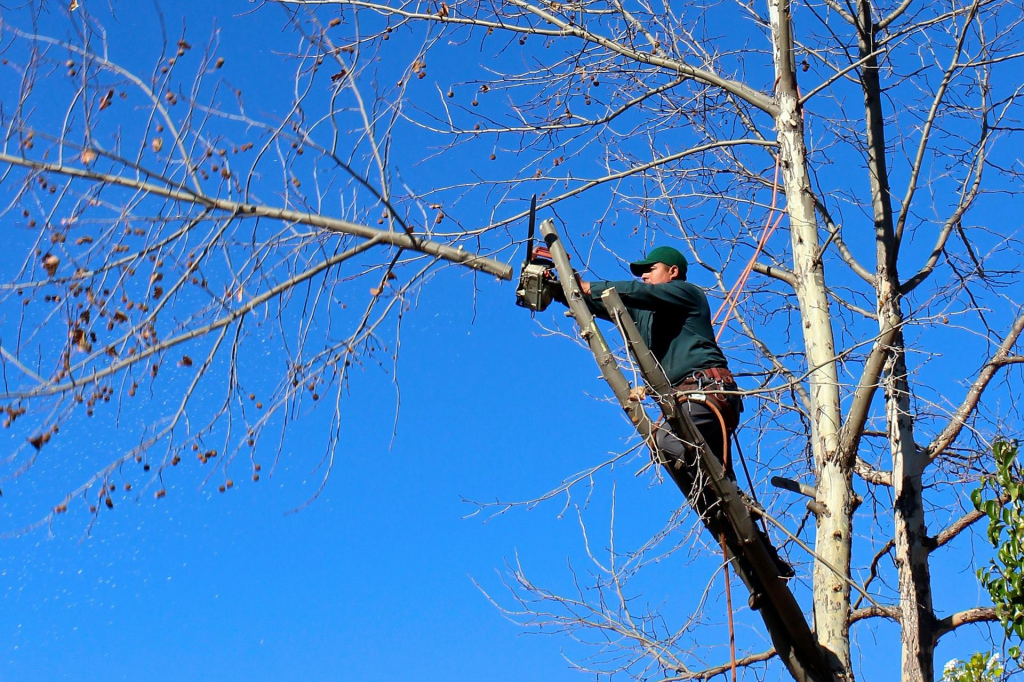 You might not know this, but plants and trees have a tendency to ruin your home on the outside (to all the plantitas and plantitos out there, this is the harsh truth) especially when it's stormy out. So we highly recommend you to check the condition of the trees nearby and surrounding your place and your plants if they are in great condition. Trim those loose branches and trim your grass when they are long already. Pull out those weeds during a well defined dry season so that when the south west monsoon comes along with heavy rains, it wouldn't be so bad and your plants are well taken care of!
Double Check Your Ventilation
If the after rain effect is annoying you, that's probably because of high humidity, and being the only country located in South East Asia with two climate types and being near to the Pacific Ocean and South China Sea will probably be the only reason why you're experiencing it (and trust us, it's uncomfortable and icky). We suggest that you should check your ventilation so that you would feel more comfortable in your home during these unpredictable times as the Philippines varies weather conditions fast.
Check Your Interiors
If you have been comfortable in the comfort of your home during the hot dry season, you should prepare your house on the inside once you're done with the outside (especially if you live near the coastline with an increasing sea level). Check your ceiling if it's free from any cracks (if it has, you better attend to that immediately) as well as your windows and doors to make sure they're strong enough for high winds (even better if they have storm shutters).
If you have outdoor furniture, you can put them inside for the meantime. Finally, prepare the basic necessities such as first aid kit, some food, documents, money, water, clothes, flashlights, and radio in a waterproof box for you to be able to access the things you need in one place.
Inspect Wirings
In the midst of the upcoming typhoons, heavy rainfall, and strong winds, electricity is very important especially in checking up with your loved ones during these unexpected weather changes. So it's better for you to check your wires for any faulty wiring (in and out of your home) and have them fixed by an electrician or someone who is familiar with wires so that there won't be any electrical problems in the future.
Check the Pipes
It's also a good thing to check your pipes so that if it needs to be fixed from leaks, it can be done before your water bill can scream at you with a trusty plumber near you!
Stock Up Your Pantry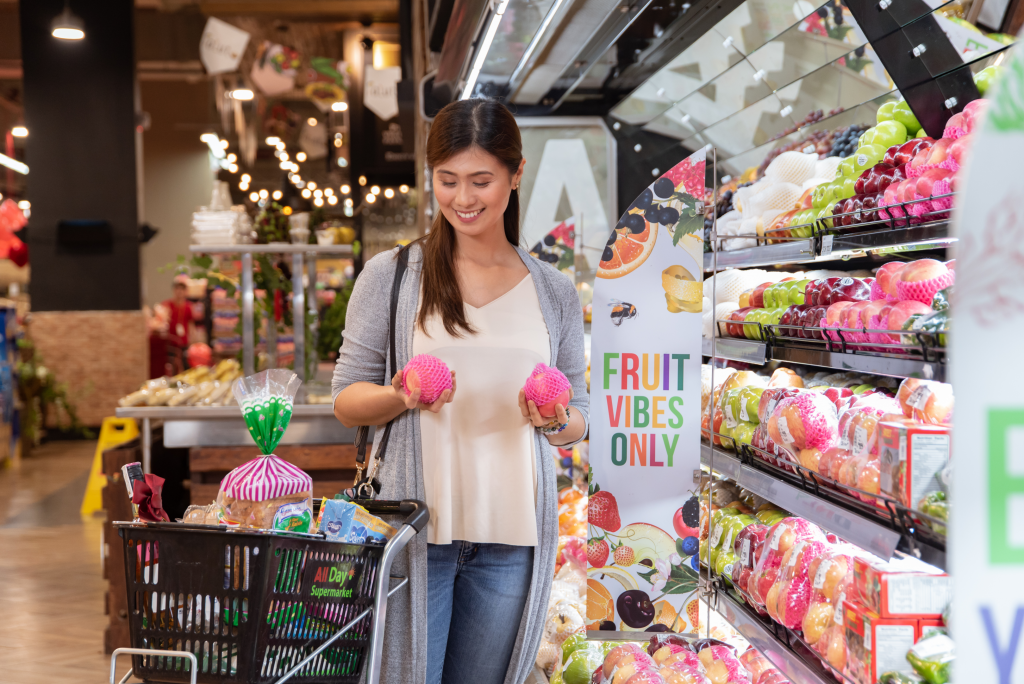 The rainy season calls for a feast, especially if you're lazy to go out and want to chill in the comforts of your home. Stocking up your pantry can not only give you a wide variety of food and drink choices for you to munch on, but it can also be your best friend even on emergency power outages. After all, a few kinds of food is better than nothing at all!
Prepare A List of Movies, Series, Podcasts, Audiobooks, and Books
Since the rainy season started early after Holy Week, it's time for you to list down some of the movies, series, podcasts, audiobooks, and books that you've been wanting to watch, hear, and read since weather stations have been updating weather forecasts with a lot of rain recently. Since watching, listening, and reading are some of the most favorite indoor activities for people, it's time for you to ask your friends for some recommendations and download them on your favorite streaming site, on Spotify, on your e – reader or phone, or have some books near you and enjoy the cool dry season (and the wet ones) while you can with great food, drinks, and company!
Hit Those Sheets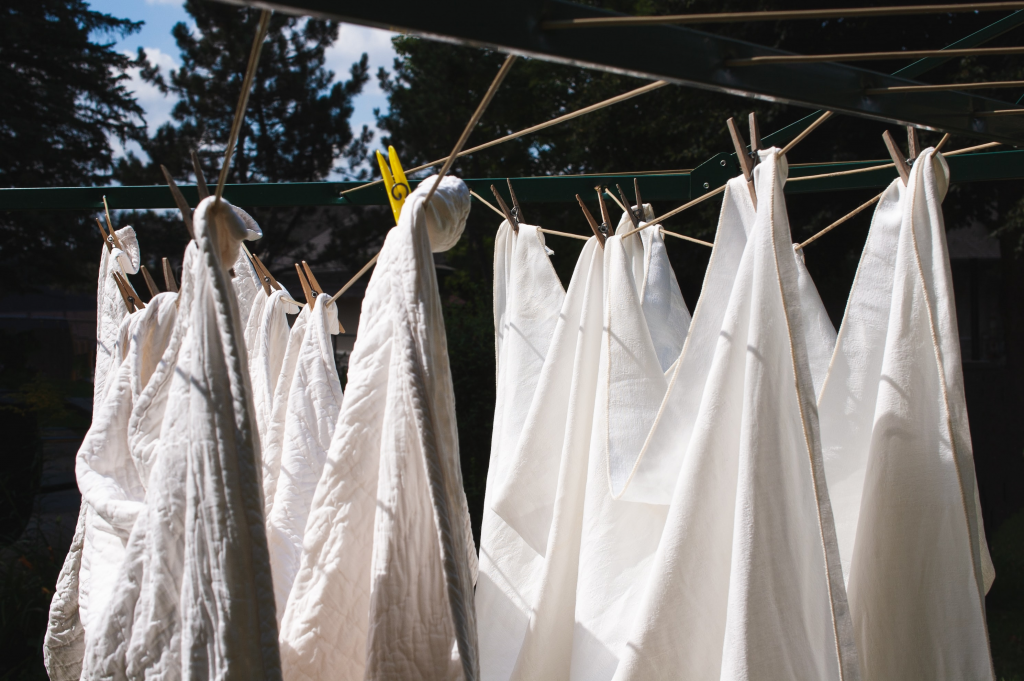 Since it's the start of the coolest month in the Philippines, we suggest that you should bring out those sheets along with your fleece or thick blankets and enjoy being cozy on your bed. If they're not your thing, then pull out your pajamas or your terno sets and get ready to relax!
Plan Hearty Meals
The best thing about living in a country with two climate types? It's the food! You can enjoy food from the ones you see on the Internet to your all time favorite kinds of comfort food. Here in the Philippines, we usually have warm food such as champorado, sinigang na baboy, bulalo, nilagang baka, misua, and many more to keep ourselves warm from the summer monsoon and the whole of the rainy season.
Delay House Renovations
Delaying house renovations will not only mean thinking about the safety of those who help you make your home even more beautiful, but it also means that you should pause in making house renovations because of the falling debris and other raw materials that would be a falling hazard (and it might incur additional costs), so it's better to save your wallet the trouble.
Protecting Your Home During the Rainy and Stormy Days
It's better safe than sorry when it comes to the rainy wet season because your house should protect you from these unpredictable weather conditions, so you should take it from us with these tips especially when typhoon season comes around. Remember when Typhoon Bopha (locally named as Typhoon Pablo) hit Mindanao? What about the time Yolanda and Odette almost wiped out the entire Eastern Visayas? Well, prevention is always better than a cure when you're making sure your home is strong and durable when you've prepared your place for the rainy season.
So get your home prepared and protected, and it will reward you with the protection, safety, and security it can give you in the long run.